SNHU Recognized for Affordability of Its Online Accounting Degrees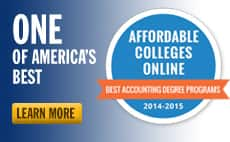 The Affordable Colleges Foundation recently ranked Southern New Hampshire University's (SNHU) online accounting degree program one the top three most affordable programs in the U.S. This distinction is assessed on cost, as well as nonprofit status, instructor-to-student ratio, graduation rates, regional accreditation, academic counseling and job placement for graduates.
SNHU, a nonprofit, regionally accredited university, offers online AS and BS degrees in accounting, along with two concentration options in forensic accounting and fraud examination as well as an accelerated accounting track. The U.S. Department of Labor's Bureau of Labor Statistics projects a 13% growth in accounting jobs through 2022. A higher demand for financial analysts is expected, with an anticipated 16% job growth.
"SNHU's online accounting program builds on the rich history of our business school, while fully preparing students to step into critical financial roles going forward," said Dr. Joseph Cappa, executive director of undergraduate business programs. "We are proud of this designation as it furthers our commitment to student success in school and beyond."
Founded in 1932 as the New Hampshire School of Accounting and Secretarial Science, SNHU has evolved into one of the fastest-growing nonprofit universities in the country. The university has remained true to its early mission of providing affordable access to higher education, as noted by the recognition of its online associate and bachelor's degree accounting programs.
Specifically created to meet the needs of working adults, the online accounting degrees allow students to advance toward career goals and utilize knowledge obtained in coursework led by industry professionals. Undergraduate courses are offered in six, nine-week terms throughout the year. The next term start is March 9, 2015.
Explore more content like this article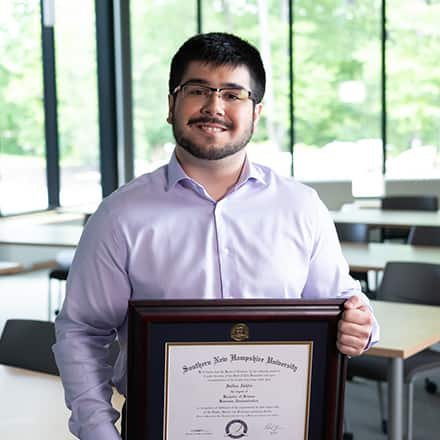 From Gamer to Game-Changer & First-Generation College Graduate
September 20, 2019
During an ice breaker exercise in Sultan Akhter's very first Southern New Hampshire University class, he said he was interested in gaming. Little did he know, he'd become a game-changer in college and discover a career path that will support students just like him.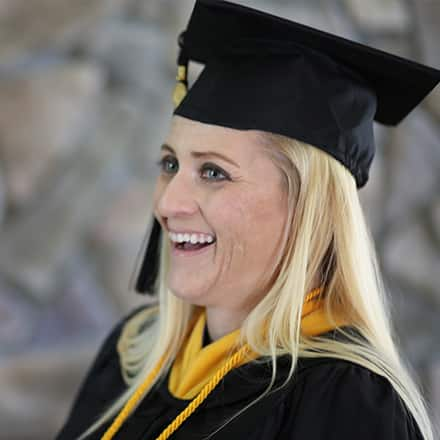 High Honors: Kimberly Cartier '19 Gave It Everything She Had
September 18, 2019
When Kimberly Cartier traveled to an over-55 community in Litchfield, New Hampshire on Monday with her parents, she thought the family was gathering in recognition of her grandmother, Ruth Roulx, a resident at the community. Little did she know a surprise diploma delivery was in the works, along with a celebration in her honor.