SNHU Recognized for Affordability of Its Online Accounting Degrees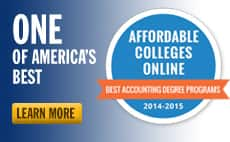 The Affordable Colleges Foundation recently ranked Southern New Hampshire University's (SNHU) online accounting degree program one the top three most affordable programs in the U.S. This distinction is assessed on cost, as well as nonprofit status, instructor-to-student ratio, graduation rates, regional accreditation, academic counseling and job placement for graduates.
SNHU, a nonprofit, regionally accredited university, offers online AS and BS degrees in accounting, along with two concentration options in forensic accounting and fraud examination as well as an accelerated accounting track. The U.S. Department of Labor's Bureau of Labor Statistics projects a 13% growth in accounting jobs through 2022. A higher demand for financial analysts is expected, with an anticipated 16% job growth.
"SNHU's online accounting program builds on the rich history of our business school, while fully preparing students to step into critical financial roles going forward," said Dr. Joseph Cappa, executive director of undergraduate business programs. "We are proud of this designation as it furthers our commitment to student success in school and beyond."
Founded in 1932 as the New Hampshire School of Accounting and Secretarial Science, SNHU has evolved into one of the fastest-growing nonprofit universities in the country. The university has remained true to its early mission of providing affordable access to higher education, as noted by the recognition of its online associate and bachelor's degree accounting programs.
Specifically created to meet the needs of working adults, the online accounting degrees allow students to advance toward career goals and utilize knowledge obtained in coursework led by industry professionals. Undergraduate courses are offered in six, nine-week terms throughout the year. The next term start is March 9, 2015.
Explore more content like this article
Global Business and Leadership Professor Susan Losapio: A Faculty Q&A
April 10, 2020
After spending several years in real estate, corporate training and running a consulting agency, Dr. Susan Losapio had the opportunity to join the faculty at SNHU's School of Business. She shared her views on teaching, the importance of education and more as part of our Faculty Spotlight series.
What is an MBA?
April 09, 2020
An MBA – or Master of Business Administration – is a graduate-level business degree designed to give professionals the critical knowledge they need to step into management and leadership roles in companies.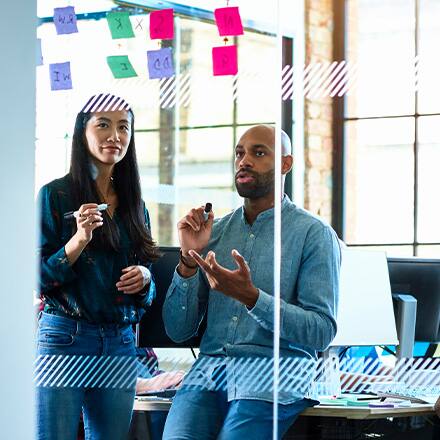 What is Systems Thinking?
March 18, 2020
Systems thinking is a holistic way to investigate factors and interactions that could contribute to a possible outcome. Systems thinking provides an understanding of how individuals can work together in different types of teams and create the best possible processes to accomplish their goals.