SNHU Recognized for Affordability of Its Online Accounting Degrees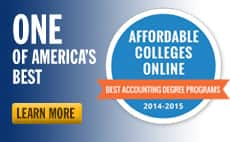 The Affordable Colleges Foundation recently ranked Southern New Hampshire University's (SNHU) online accounting degree program one the top three most affordable programs in the U.S. This distinction is assessed on cost, as well as nonprofit status, instructor-to-student ratio, graduation rates, regional accreditation, academic counseling and job placement for graduates.
SNHU, a nonprofit, regionally accredited university, offers online AS and BS degrees in accounting, along with two concentration options in forensic accounting and fraud examination as well as an accelerated accounting track. The U.S. Department of Labor's Bureau of Labor Statistics projects a 13% growth in accounting jobs through 2022. A higher demand for financial analysts is expected, with an anticipated 16% job growth.
"SNHU's online accounting program builds on the rich history of our business school, while fully preparing students to step into critical financial roles going forward," said Dr. Joseph Cappa, executive director of undergraduate business programs. "We are proud of this designation as it furthers our commitment to student success in school and beyond."
Founded in 1932 as the New Hampshire School of Accounting and Secretarial Science, SNHU has evolved into one of the fastest-growing nonprofit universities in the country. The university has remained true to its early mission of providing affordable access to higher education, as noted by the recognition of its online associate and bachelor's degree accounting programs.
Specifically created to meet the needs of working adults, the online accounting degrees allow students to advance toward career goals and utilize knowledge obtained in coursework led by industry professionals. Undergraduate courses are offered in six, nine-week terms throughout the year. The next term start is March 9, 2015.
Explore more content like this article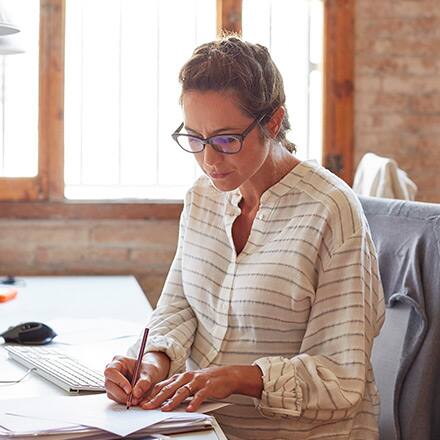 How to Become a Copywriter
September 24, 2020
To become a copywriter you can consider earning a degree such as marketing, communications or creative writing and start building a portfolio of your work.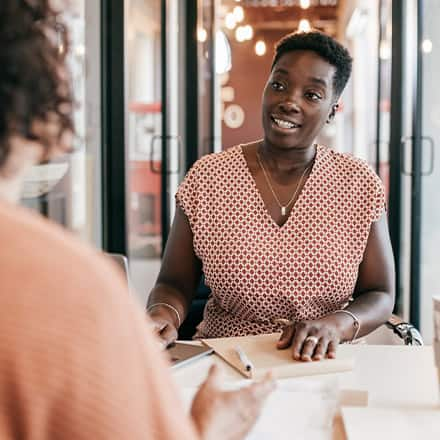 How to Become a Recruiter
September 22, 2020
Organizations big and small rely on recruiters to find and hire top talent, especially in today's evolving workforce. If you love working with people and want to learn to network for a living, exploring how to become a recruiter could be right for you.
How to Become a Human Resources Manager
September 01, 2020
Human resources management plays an important role in the long term success of an organization and its workforce. Interested in exploring how to become a human resources manager? SNHU adjunct faculty with years of HR experience are sharing their best advice to get started in this evolving field.