Earn an Accounting Certificate Online
$330 per credit (18 credits) for undergraduate
$637 per credit (18 credits) for graduate
Develop key accounting knowledge and skills to start or advance your career
Choose your pathway, take a certificate standalone or stack to a degree
Median annual salary of $77,250 for accountants and auditors1
Accounting Certificate Online Program Overview
If you have a knack for numbers and enjoy solving business challenges, consider an undergraduate or graduate accounting certificate at Southern New Hampshire University.
About the Undergraduate Accounting Certificate
Organizations in every industry need accounting professionals to help them maintain the financial health of their business.
The undergraduate accounting certificate can be a fast way to earn a credential on the road to a higher-level degree. This certificate program can also be an opportunity to learn a new skill that can help support career advancement.
Whether the accounting certificate is your first step toward a degree or a means to improve your skills, this program provides the training you'll need to excel in today's competitive workplace.
SNHU's undergraduate accounting certificate program is ideal for you if:
You want an education in accounting but you're unsure if you are prepared for a full degree, like an associate degree in accounting or bachelor's degree in accounting
You have an associate, bachelor's or college credit in another field
Your current career would benefit from upskilling in foundational accounting
You "fell into" an accounting-related job and are seeking some formal education
Courses you'll take may include:
Financial Accounting
Managerial Accounting
Intermediate Accounting I and II
Cost Accounting
Federal Taxation I
Learn more about the courses in the Courses & Curriculum section.
Get on track to CPA licensure
If you're looking to become a Certified Public Accountant, the 18 credits you receive for the undergraduate accounting certificate at SNHU may contribute to the credit hours you need to sit for the CPA exam. Be sure to check your local state criteria for a full list of state licensure requirements.
Interested in continuing your education after earning this certificate? It shares requirements with SNHU's AS and BS in Accounting, so you can earn your degree faster and for less money.
About the Graduate Accounting Certificate
Newly aligned with the 2024 CPA Exam, the graduate accounting certificate can help you gain foundational knowledge of cost accounting, financial statements, auditing and federal taxation of individuals.
SNHU's graduate accounting certificate program is ideal if you:
Have a bachelor's degree in another field
Earned an accounting degree and you want an advanced credential
Want to earn a certificate on your way toward a master's in accounting
Still need class time to meet the 150 credit hours required to sit for the CPA Exam (in most states)
This 6-course certificate explores topics like cost accounting, financial statement analysis, accounting and auditing regulations, and tax preparation and planning. More specifically, it will help you gain skills and experience in financial statement analysis, accounting principles, strategic planning and ethical conduct.
Courses you'll take may include:
ACC-550 Cost Accounting
ACC-610 Financial Reporting I
ACC-620 Financial Reporting II
ACC-630 Financial Reporting III
ACC-640 Auditing
ACC-650 Federal Taxation of Individuals
Interested in continuing your education after earning this certificate? It shares foundational requirements and six major program credits with SNHU's MS in Accounting, so you can earn your degree faster and for less money.
Note: Licensing requirements to sit for the CPA exam vary from state to state, with many requiring 150 semester hours of education from an accredited college or university. Students are encouraged to review their state-specific board requirements prior to enrolling in a graduate accounting program. State-by-state educational requirements can be found on the website of the National Association of State Boards of Accountancy (NASBA). Completion of an aligned educational program does not guarantee success on the CPA exam.
Choose the Best Program for You
Enroll in an accounting certificate program – offered at both the undergraduate and graduate level – that helps you advance your career.
Undergraduate Certificate in Accounting
Graduate Certificate in Accounting
An graduate online accounting certificate can help you on your way to a successful career in public accounting or corporate accounting. Your coursework will prepare you to work in accounting-related fields such as finance, tax planning, auditing, insurance and banking.
Enrolling in the program is ideal if:
You have a bachelor's degree in another field
You earned an accounting degree and you want an advanced credential
You want to earn it on the way toward your MS in Accounting
You still need class time to meet the 150 credit hours required to sit for the CPA exam (in most states)
The demand for professionals with accounting certificates and accounting degrees is rising, creating a strong job market for those with an accounting background.
Accountant and auditor roles are projected to grow 6% through 2031, and financial analyst opportunities are expected to grow 9% through 2031, according to the U.S. Bureau of Labor Statistics.1
Working toward your accounting graduate certificate online introduces you to a wide range of advanced accounting and financial reporting topics that allow you to build your knowledge and skills in accounting. Plus, all the courses in the certificate program can be used toward SNHU's MS in Accounting.
Expanding access to quality higher education means removing the barriers that may stand between you and your degree. That's why you can apply at any time and get a decision within days of submitting all required materials:
Acceptance decisions are made on a rolling basis throughout the year for our 5 graduate terms.
If you're ready to apply, follow these simple steps to get the process going:
At SNHU, we're committed to making education more accessible, by making it more affordable.
Beyond low tuition rates, we help our students save through transfer credits, credit for prior learning, grants and scholarships, tuition assistance and more. U.S. service members, both full and part time, as well as the spouses of those on active duty are also eligible for a 25% tuition discount.
This certificate program is eligible for federal financial aid.
Online Graduate Programs
Per Course
Per Credit Hour
Annual Cost for 15 credits
Degree/Certificates
$1,911
$637
$9,555
Degree/Certificates
(U.S. service members, both full and part time, and the spouses of those on active duty)*
$1,410
$470
$7,050
Tuition rates are subject to change and are reviewed annually.
*Note: students receiving this rate are not eligible for additional discounts.
Additional Costs:
Course Materials ($ varies by course)
Career Outlook with an Undergraduate Accounting Certificate
The undergraduate accounting certificate is a strong complement to an associate or bachelor's degree, especially for anyone who may already have a bachelor's degree in a non-business field. Whether you need basic skills for entry-level positions or want to gain knowledge for promotion or job transfer within your current organization, this certificate could help you get closer to your end goal.
Earning an accounting certificate provides a solid foundation in accounting principles and practices. This work can prepare you for entry-level accounting positions in nearly any industry. With a suite of general accounting courses under your belt, you should be ready to start or advance in an exciting career in accounting, auditing or even finance.
A certificate alone, however, may not be enough to qualify you for all accounting-related opportunities. A bachelor's degree in a related field, such as business, is generally a necessary accompaniment, at minimum.
If your interest is in applying the knowledge you gain from online accounting courses toward an entry-level job in bookkeeping, accounting and auditing – each role critical to the financial health of an organization – there are many possible career paths where you could benefit from an accredited accounting certification program online:
Bookkeeping, accounting and auditing clerk:

In this role, you may oversee a company's financial inputs and outputs and budget. You may be responsible for maintaining the books showing all accounts payable and receivable. You may also be in charge of processing payroll and completing other work such as producing financial reports and making general ledger entries. The 2021 median pay for these clerks was $45,560.

1

Accounting technician or assistant: These entry-level roles involve managing day-to-day accounting tasks. You may prepare financial reports, handle petty cash or conduct general office administration such as invoicing and communicating with vendors. General accounting duties are the hallmark of this role, including reconciling bank statements, recording revenue or managing accounts receivable and customer billing.
Auditing clerk: Attention to detail is a particular must with this role, as the auditing clerk will combine bookkeeping, accounting and general financial recording for an organization. Ensuring accuracy across all financial documents is key.
Financial clerk: Administrative financial work is one part of this role, while the main responsibilities include record keeping and financial reporting. The 2021 median salary for the role was $44,760.

1

Accounts payable and accounts receivable administrator: Every company has money that goes out and comes in, and needs a professional to manage that flow. Serving as an administrator of accounts payable, accounts receivable or both means you may track that cash flow and ensure that bills are paid on time, on an incoming and outgoing basis.
Career Outlook with a Graduate Accounting Certificate
A graduate certificate in accounting can help open doors in many different ways. You may, for example, have a degree outside of accounting, but want to get a formalized education to show employers your accounting skills. Maybe you're working in the field and want to upskill, or hope to eventually earn an MS in Accounting.
A graduate accounting certificate can even help support students who are planning to take the CPA certificate exam by offering graduate level accounting credit that can be applied toward the 150 credits of accounting coursework needed in most states to sit for the exam.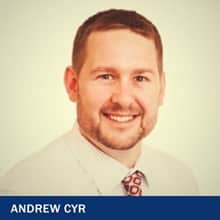 For Andrew Cyr '21, the certificate courses helped him advance his career.
"My boss was the one that recommended I consider taking some accounting courses to add another tool in my toolbox," he said. "He was extremely pleased when I started taking my courses at SNHU, and it helped me check another box that ultimately led to additional responsibilities and a promotion."
Completion of the program can open doors into general or niche accounting roles. Offering specialized teachings in cost accounting, financial accounting, auditing and federal taxation, graduates should be prepared to work for organizations or with clients with diverse accounting needs.
A graduate accounting certificate presents many opportunities including providing the skills needed to become a(n):
Accountant and auditor: Prepare or examine financial records, discover opportunity and risk, and share solutions that can help businesses and individuals. Job growth is projected to be about 6% through 2031, and the 2021 median annual salary was $77,250.1
Budget analyst: Help organizations plan their finances, prepare budget reports and monitor spending. The 2021 median pay was $79,940.

1

Management analyst: Help improve efficiency in organizations. They advise managers on how to make organizations more profitable through reduced costs and increased revenues. The 2021 median pay was $93,000.

1

Tax examiners and collectors, and revenue agents: Collect taxes, perform tax returns, conduct audits, identify taxes owed and collect overdue tax payments. The 2021 median annual salary was $56,780.

1
Understanding the numbers
When reviewing job growth and salary information, it's important to remember that actual numbers can vary due to many different factors—like years of experience in the role, industry of employment, geographic location, worker skill and economic conditions. Cited projections do not guarantee actual salary or job growth.
Start Your Journey Toward an Online Accounting Certificate
Why SNHU for your Accounting Certificate
Flexible
With no set class meeting times, you can learn on your schedule and access online course materials 24/7. You can also craft your educational pathway to fit your life and career. Some of our certificate programs, for example, can stack into an associate, bachelor's or master's program — helping you build the skills and credentials you need to succeed.
Affordable
As part of our mission to make higher education more accessible, we're committed to keeping our tuition rates low. In fact, we offer some of the lowest online tuition rates in the nation.
You could also earn college credit for previous work experience or professional credentials — saving you time and money.
Respected
Founded in 1932, Southern New Hampshire University is a private, nonprofit institution with over 160,000 graduates across the country. SNHU is accredited by the New England Commission of Higher Education (NECHE), a regional accreditor, which advocates for institutional improvement and public assurance of quality.
Recently, SNHU has been nationally recognized for leading the way toward more innovative, affordable and achievable education:
U.S. News & World Report named SNHU the 2021 Most Innovative University in the North and one of the nation's "Best Regional Universities"
Awarded the 21st Century Distance Learning Award for Excellence in Online Technology by The United States Distance Learning Association (USDLA)
A $1 million grant from Google.org to explore soft skills assessments for high-need youth
Network
At Southern New Hampshire University, you'll have access to a powerful network of more than 300,000 students, alumni and staff that can help support you long after graduation. Our instructors offer relevant, real-world expertise to help you understand and navigate the field. Plus, with our growing, nationwide alumni network, you'll have the potential to tap into a number of internship and career opportunities.
93.6% of online students would recommend SNHU (according to a 2022 survey with 17,000+ respondents). Discover why SNHU may be right for you.
Undergraduate Accounting Certificate Courses & Curriculum
SNHU's online undergraduate certificate in accounting was designed with your career trajectory in mind.
Whether it's to move into the field of accounting, learn foundational accounting skills or start with a certificate before diving into a full degree program, this certificate was created for individuals who need basic skills for entry-level positions or for employees who want to be promoted or transfer within their organizations.
The program also allows you to progress through Wiley Excel for Accounting certificates, helping you learn the most popular business tools in accounting.
Every student will take 6 courses (18 credits) in general accounting, including taxation. This suite of major courses is meant to provide the foundation you need to earn a key credential that can help you advance your career in accounting and set you apart from your peers.
Major courses may include:
Financial Accounting:

This course details the accounting lifecycle. It includes instruction on preparing financial statements and learning rules and best practices as defined by industry standards. The focus is on both finance and communication skills, as stakeholder communication is a vital part of this coursework and of the accounting profession.

Managerial Accounting: The impact of both short- and long-term business decisions is this focus of this course. Improving the performance of any organization through best practices, as well as using accounting principles to create and advance business value, are also covered.
Intermediate Accounting I: Review introductory concepts including the accounting cycle, journal and adjusting entries. Also addressed are more intricate accounting scenarios and how to manage them. Application of theoretical frameworks, standards and regulations of accounting as well as preparation of statements and reports may also be covered.
Intermediate Accounting II: The course applies accounting rules and methodologies for increasingly complex transactions and elements to create more extensive financial statements. Assess a company's financial performance using appropriate ratio analysis to support informed decision making.
Cost Accounting: Examine the accounting concepts and practices used in the recording, classifying and reporting of cost data. Analyze the behavior of costs and its use to management in the planning and control process. Examine budgeting, standard cost, job order and process, along with special problems in cost accounting.
Federal Taxation 1: An understanding of tax laws is a crucial part of professional accountancy. In this course, you may expect to dive in to the Internal Revenue Service tax code and focus on applying laws and standards relating to taxes and how they relate to general accountancy. You may also learn to prepare federal tax returns.
While these courses are designed to present the foundation of accountancy as a profession, they each also incorporate transferable skills that can help in any business environment. Any position that involves working with numbers includes the need to communicate findings to stakeholders. A variety of written communication and creative thinking exercises are included across the curriculum along with the best practices of professional accountancy.
Graduate Accounting Certificate Courses & Curriculum
SNHU's graduate certificate in accounting is ideal for those in the field of accounting seeking an advanced credential, those with a bachelor's degree in another field looking to move into accounting or individuals seeking to earn credit toward becoming a CPA.
The graduate certificate is 18 credits of financial reporting, auditing and federal taxation. This certificate offers well-rounded skills and coursework for aspiring accountants, auditors, financial managers and more.
Major courses may include:
Cost Accounting: Study the concepts, procedures and practices of accounting systems that record, classify and report cost data.
Financial Reporting I: Learn foundational financial accounting theories and practices in compliance with Generally Accepted Accounting Principles (GAAP).
Financial Reporting II: Examine financial activities, like stockholders' equity and long-term liabilities, and their impact on financial statements.
Financial Reporting III: Further explore topics within financial reporting and statements, focusing on consolidations and partnerships.
Auditing: Explore the various aspects of completing an engagement for an audit and learn how to apply industry frameworks/governing standards to the audit planning process.
Federal Taxation of Individuals: Evaluate tax laws, codes and regulations for individuals with diverse financial situations.
Throughout the coursework, you'll learn accounting principles and practices while reinforcing applicable transferable skills, such as written communication and creative thinking.
And each course is taught by instructors with professional credentials and experience in the field of accounting.
"The instructors added a lot of value to my education," said Andrew Cyr '21. "They were consistently adding real-world examples to the weekly lessons, as well as challenging students on the discussion board to think beyond the basics of the task at hand."
Don't have accounting experience? While the certificate program is open to all bachelor's degree-holders – no matter your background – you may be required to take up to two foundation courses: Building Business Leaders and Applied Business Statistics. Your admission counselor will let you know if you'll need to take these classes.
View Full Curriculum in the Catalog
Frequently Asked Questions
How do I get an accounting certificate?
The application process at Southern New Hampshire University is easy – and there's no application fee.
To start an undergraduate certificate program at Southern New Hampshire University, you only need to fill out an attestation form that says where you earned your high school diploma or GED. For a graduate certificate, you must show that you've finished your bachelor's degree.
You can talk with your admission counselor to make sure that the accounting certificate program you're interested in is right for you and that it can help you fill your skills gap.
Any accounting certificate program you enroll in should also include good student support services. Academic advising, career advising and a strong alumni network are areas that go beyond the curriculum and lend themselves well to the overall student experience. After all, it takes a considerable commitment of time and money to earn an education and it's important to find a program that best fits your life and goals.
That's where an online program can be a great idea. With online certificate courses, you will be able to not only customize your curriculum, but you will be able to personalize the entire learning experience.
You can access courses and submit assignments 24/7, and expect constructive, thoughtful and actionable feedback from your instructor within a fairly quick time frame. At SNHU, we aim to make sure you have feedback on any assignments, emails or other correspondence within a few days.
Can I get an accounting certificate online?
Online accounting certificate courses are an excellent option for a busy professional, or for anyone interested in gaining a quality education from the comfort of their own home.
"I really appreciated the flexibility," said Andrew Cyr '21, who earned a graduate certificate. "Also, not having set class times was very appealing. With young children and a full-time job, I needed the flexibility to complete my work on my schedule."
More academic programs are offered online now than ever before – and for good reason. With online options, you can access your courses every day of the week and any time – day or night. You can expect quick turnaround on grading and feedback from your instructors.
Perhaps one of the ways that online learning is particularly strong is because every interaction and every course can reinforce your written communication skills and creative thinking. You'll learn how to collaborate in a new way while using the latest technology.
As an accounting professional, you can record and interpret financial records, ensure compliance, evaluate fiscal standing, offer guidance and prepare tax documents – for individuals, companies and government entities.
With Southern New Hampshire University, you can not only earn an accounting certificate online, you can do so at your own pace, on a schedule that works for you.
Which accounting certificate is best?
We believe that the best accounting certificate is one that offers courses grounded in general accounting.
Any certificate programs online should offer top-notch instruction plus the versatility you need to make the program work with your schedule. It can be tough to fit full-time employment, family, social life and the other challenges we all face every day into a schedule that includes school. When the coursework is online – and designed with you in mind – you have the flexibility you need to make the program work for you.
At Southern New Hampshire University, we designed our accounting certificates to be as flexible as you are. Every course is taught by experts in the field of accounting. They can teach the specifics about reporting, tax code and other aspects of the field while also sharing best practices about the profession itself. They can offer tips and tricks on how to best support clients, managers and other stakeholders. They also are ready to provide feedback and support quickly, every day of the week.
SNHU offers 2 online accounting certificates, and each is geared toward people at different stages of their career.
The undergraduate accounting certificate program is for those who are entering college for the first time, may want to earn a full degree after getting a certificate or have earned a bachelor's degree, but not in accounting.
The graduate accounting certificate is best suited for professionals who have a bachelor's degree that's not in accounting and are seeking specialized education, have an accounting bachelor's and are seeking to upskill, want to earn a credential on the way toward an MS or need courses that can be put toward the 150-credit-hour requirement to sit for the CPA exam (in most states).
For those on a CPA pathway, SNHU also offers graduate CPA certificates, which can help prepare you for the specialized discipline areas included on the revised 2024 CPA Exam — Business Analysis and Reporting, Information Systems and Controls or Tax Compliance and Planning.
An SNHU admission counselor can work with you to determine the best option for your goals.
Is an accounting certificate worth it?
If you work in accounting or are interested in pursuing accounting as a career, a certificate can help.
Undergraduate accounting certificate: The coursework lays the foundation for a bachelor's degree and eventual graduate work if that's the path you wish to take.
The certificate at Southern New Hampshire University can also serve as an additional credential to boost your resume, which could help you get a leg up on the competition when it comes to job offers and promotion opportunities.
By just earning 18 total credits, you can earn a credential that comes with academic and career advising as well as faculty who work in the field.
It shows that you're serious about the field and that you are best equipped to provide accounting and financial services to any company or organization.
Graduate accounting certificate: Earning a graduate certificate at SNHU is ideal for someone with a non-accounting bachelor's degree, someone who wants to earn an accounting master's degree afterward, or those who need the hours toward the CPA exam's educational requirements.
You'll learn from experts in the field who can show you the theories and practices that can make you an excellent accounting professional.
And with the 18 credits you'll earn in the program, you'll be more than halfway to an MS in Accounting at SNHU.
Can I take an accounting course, before I commit to a certificate program?
Yes! If you're looking to get college credits or grow a particular skill, with the option to transfer into a certificate or degree program later, you have the option to do so at SNHU.
If you're interested in taking a specific course, consider exploring SNHU's individual online courses, including a popular online accounting course.
Can I get an accounting job with a certificate?
The U.S. Bureau of Labor Statistics notes that a bachelor's degree is common for entry-level roles in accounting.1 That said, completing a certificate in accounting can help prepare you to enter or advance in your field. The basic accounting classes online will provide you with a strong grounding in the field of accounting while also showing your commitment to learning and professional growth.
With this credential under your belt, you'll be more competitive for promotions without investing the time and money it would take to earn a full degree.
If you'd like to continue or supplement your education in accounting, we have a portfolio of accounting programs designed for you – no matter where you are in your journey:
Undergraduate degrees:
AS in Accounting
BS in Accounting
BS in Accounting Finance
BS in Accounting with an online forensic accounting degree concentration
BS in Business Administration with a concentration in accounting
Graduate degrees:
MS in Accounting
Forensic Accounting and Fraud Examination Certificate
Management Accounting Certificate
CPA discipline-aligned certificates:

Business Analysis and Reporting for Accounting Certificate
Information Systems and Controls Certificate
Tax Compliance and Planning Certificate
Whatever job or education you choose to pursue, your new grounding in accounting can help you excel.
These certificates are accredited by the Accreditation Council for Business Schools and Programs (ACBSP). Student achievement data can be found on College Navigator.
Related Articles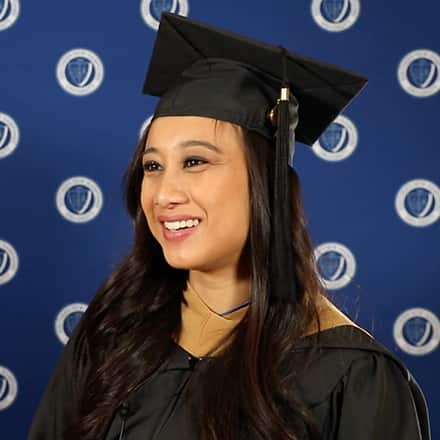 When Melanie Martinez '23MBA earned her Master's of Business Administration (MBA), she had a particular career path in mind. That's why she chose a concentration in music business. Thanks to her degree, now she's volunteering at a music company in Chicago and planning to move on up on the ranks.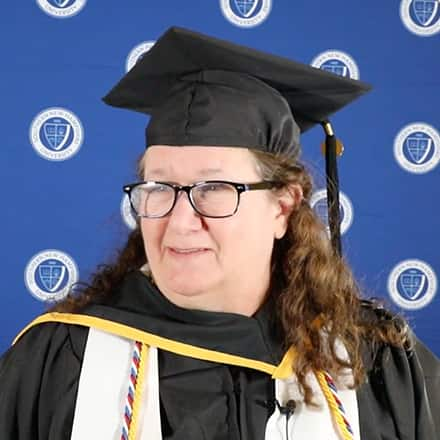 Pamela Judd earned an associate degree in business administration from SNHU while balancing work, kids — and 15 grandchildren. As the first person in her family to graduate with a college degree, she's hoping to serve as an inspiration to her family.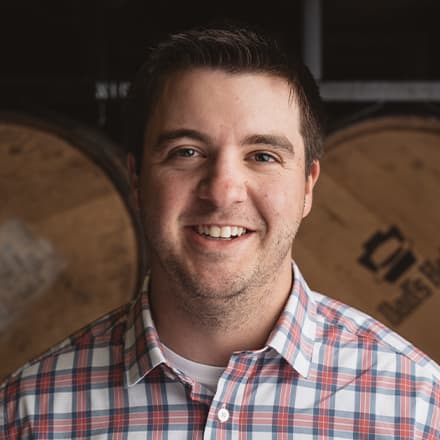 Stephen Hearn wanted more than his bachelor's degree. He wanted to become a Certified Public Accountant, so he looked for a "reputable" business school and found SNHU's master's in accounting program. 
References
1Bureau of Labor Statistics, U.S. Department of Labor, Occupational Handbook, on the internet at:
https://www.bls.gov/ooh/business-and-financial/accountants-and-auditors.htm (viewed June 2, 2023)
https://www.bls.gov/emp/chart-unemployment-earnings-education.htm (viewed June 2, 2023)
https://www.bls.gov/ooh/business-and-financial/financial-analysts.htm (viewed June 2, 2023)
https://www.bls.gov/ooh/office-and-administrative-support/bookkeeping-accounting-and-auditing-clerks.htm (viewed June 2, 2023)
https://www.bls.gov/ooh/office-and-administrative-support/financial-clerks.htm (viewed June 2, 2023)
https://www.bls.gov/ooh/business-and-financial/budget-analysts.htm (viewed June 2, 2023)
https://www.bls.gov/ooh/business-and-financial/management-analysts.htm (viewed June 2, 2023)
https://www.bls.gov/ooh/business-and-financial/tax-examiners-and-collectors-and-revenue-agents.htm (viewed June 2, 2023)
Cited projections may not reflect local and/or short-term economic or job conditions and do not guarantee actual job growth.