Welcome to 'Academically Speaking'
One of the great things about the academic community is its culture of collaboration and communication, particularly when figuring out ways to better support the student experience.
True, there remains a competitive culture, as seen in our student tours, college athletics branding and college rankings. But once students arrive on campuses, those tasked with retention, support, instruction and success spend as much time searching for solutions to obstacles hindering student progress as we do on direct student interactions. Every interaction with our peers centers on the question "how do we get better?"
We recognize that to be our best means engaging in the conversation in a way that allows for the discussion and debate to help all of us get better. That is the purpose of this blog — not to pontificate or lecture, but to share observations and encourage sincere dialogue about what is working (and a whole lot is working) and not working (also true) in higher education. Here we will spend time honestly examining where we are and where we are going, using the past as a lesson but not as our focus.
Moving forward I have asked members of my academic units -- not only the deans and faculty but also the instructional designers, outcomes and assessment specialists, learning resource analysts, faculty developers and academic technologists -- to share their voices and experiences. We want to talk about everything from the tools we use to the assumptions we make about learning science. If our classrooms and learning spaces are an experiment, what hypotheses guide our actions, what are our results telling us and how do we ensure that we aren't viewing the results through biased worldviews?
SNHU is uniquely positioned as a microcosm of the larger national conversation about education. With an 80-year-old traditional campus, a 75,000-plus online student population and one of the first federally approved competency-based colleges, the internal existential conversations about mirroring, norming, outcomes and assessment, education models, technology applications and so much more drive us to maintain flexibility and pursue innovation. At the same time, we insist on a student-centered culture that maximizes the likelihood of learning success in high-quality academic programs. Being in the nonprofit space enables us to more fully focus not on shareholders but on providing our students with the best possible learning environment.
In the movie "The Neverending Story," the hero must accomplish a task if he is to continue on his quest. He must look into a mirror and see himself for what he truly is. A character notes that it could go either way; sometimes men who think they are weak discover they have courage, and sometimes those who think they are brave run away screaming in terror. Too often in the debate about education it feels like watching a lot of the programming on Fox News or MSNBC — you know pretty much what the speaker is going to say before they open their mouths. While I am sure the comments section of this blog will have those, I am hopeful that the group in the middle — not afraid of change but also not star-struck by every new innovation — also will share their voices. Only in that way can we reflect accurately on who we are and where we are going. That is how we will learn from each other and be better prepared for the future of education.
If you have one of those voices, I invite you to join us.
Explore more content like this article
May 26, 2021
The world is over a year into the COVID-19 pandemic and some people are growing tired of public health measures. What are some of the things that can be done to combat pandemic fatigue?
March 25, 2021
The importance of empathetic teaching in an online environment cannot be understated. Students appreciate when instructors show concern for what is happening in their lives, and having an instructor with a teaching approach that focuses on empathy helps them navigate anxiety or uncertainty.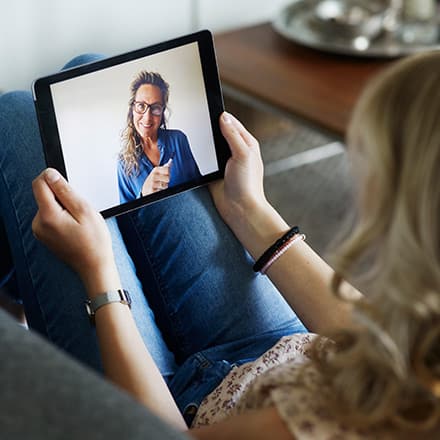 February 11, 2021
Consider what your role might be as a mental health advocate; someone who gives a voice to the problems and potential solutions related to mental health and mental health awareness. To advocate means more than just giving voice; it means to fight.