Uncovered History
Andrea McNally has been interested in history for as long as she can remember. But a chance discovery three years ago turned the aspiring amateur historian into a serious researcher - and an SNHU online history student.
"I took my son to explore the little town cemetery, and I noticed that behind a rusty, nasty fence there was a headstone," says McNally, who is the site operations manager for Lexmark International in Hamilton, Georgia. "The growth was unreal. But I was able to lean over the fence and see that it was a soldier."
The name on the stone was Jimmy Copeland.
As she and her son, then 12, walked along the tree line, peering through the brush and ducking to avoid tangled vines overhead, they spotted another soldier's grave, then another, then more. Finally they reached a deep wood where hundreds of slaves had been buried.
"My son was saluting and starting to cry," says McNally, who didn't waste any time calling the Hamilton City Hall.
No Luck at City Hall
"What side are you talking about, the black or the white?" city councilors wanted to know when McNally met with them about what she found.
"I almost passed out. I could barely speak, and I asked them to repeat it," she says. "I said, 'Look ... I understand history, but that ended. Shouldn't that fence be down and that side taken care of too?'"
The officials suggested she take up the matter with the county.
County authorities directed her to the African-American church.
"Two or three weeks later on a Friday night, (the church's pastor) called me and said, 'Andrea, I found I have a member of the church that has family there, but I have bad news, she just passed away and asked to be buried by her husband,'" McNally says.
The church member was Lilli Bell Copeland, Jimmy's widow. McNally could hardly believe what she was hearing.
"I told him he couldn't get back there to bury her," she says.
Breaking Fences
Then McNally figured out a way for Lilli Bell and Jimmy Copeland to rest in peace together.
"The night before Lilli Bell Copeland was to be buried, I went to the cemetery, and I started cutting that damn fence open," she says. "I removed a section so they could access the area and bury her safely. A couple showed up ... screaming at me. I didn't care. ... They told me it was their fence, and I couldn't do that. I asked them for a receipt and, well, they didn't have one, so I kept cutting."
The voices grew louder and uglier. The mayor appeared.
"Finish cutting," the mayor said.
The next day, after the graveside service, relatives of Lilli Bell Copeland, who was 96 and the first black woman in Hamilton to own a business, approached two city workers.
"'Did you cut down the fence to open it for Lilli Bell?'" they asked.
"You better turn to that lady," the workers said, pointing toward McNally. "She had a fight in the cemetery last night with those people and cut the fence open for Lilli.'"
Driven to Continue
But her fight wasn't over.
"I go days on my own to clean," she says. "I held a huge cleanup three years ago and the soldiers from Fort Benning came to help and so did civilians. Twenty-six dump truck loads were removed that day.
"We have uncovered so many more graves. A young woman in New York wrote and told me how she was able to find her grandmother's grave after we cleaned."
Getting city and county officials to take interest, however, has been frustrating.
"They said they don't know who owns it. That's the (cemetery) association's excuse and the county's," says McNally. "There are hundreds of slaves buried back there, too. I found the records from the slave sales in the deed office from 1828, where the men and women and children were sold."
But while officials were keeping their heads down, a relative of Lilli Bell Copeland contacted USA Today, and McNally's story was included in a national roundup about the loss of black history in neglected southern cemeteries.
"You can Google Hamilton, Georgia, cemetery, and the USA Today article still comes up," says McNally, who has since been approached by a network news producer, but is hesitating to tell her story again.
"I have waited. It's not about the news to me," she says. "It's about that young woman finding her grandmother and us making it right as it should have been long ago."
McNally's story is also about conviction, drive and the power of love.
"I tell everyone: That day Jimmy Copeland, U.S. soldier, knew his honey was coming soon and he needed help, and that I just so happened to hear him," she wrote in an email to her SNHU academic advisor. "So here I am, going after history. I know it will help improve my research skills, and there's so much history in this little cemetery it is unreal."
Explore more content like this article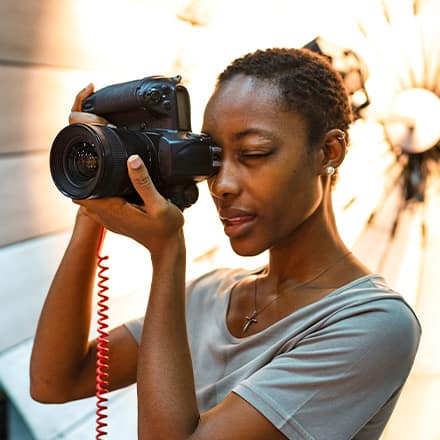 June 17, 2021
Photography is a wonderful medium for capturing reality, emotion, history and fantasy. Armed with the knowledge of camera technology, editing and equipment, and possibly paired with graphic design skills, you can make yourself marketable and your photography career nearly limitless.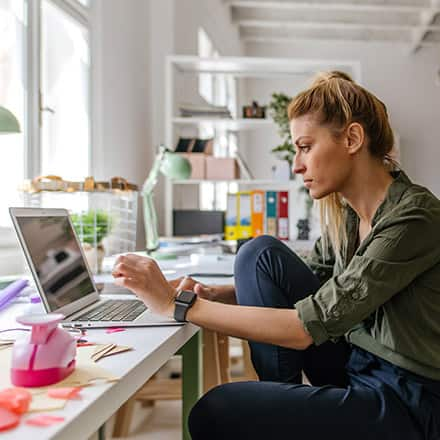 March 02, 2021
Graphic design is a great field to consider if you are interested in art, communications, and staying current with technology.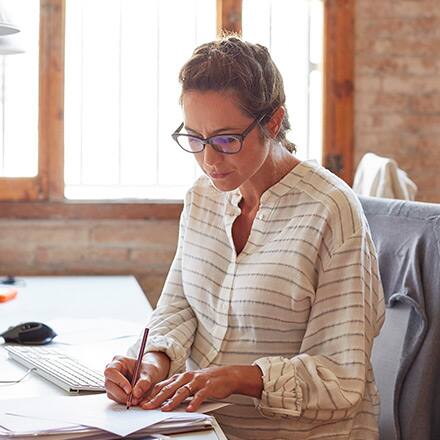 September 24, 2020
To become a copywriter you can consider earning a degree such as marketing, communications or creative writing and start building a portfolio of your work.