From Game Developer to Associate Dean of Online STEM at SNHU
Arizona native Angela Foss is the associate dean of online STEM programs at Southern New Hampshire University. A former video game developer, Angela's technical expertise and love of gaming made her the perfect fit to head up development of SNHU's online Bachelor of Science in Game Programming and Development program.
What started you down the path to becoming a video game developer?
I've always loved art, math and computers. When I was a kid, my older brother and I would get really competitive playing video games. He'd always kick me out of his room so he could play Zelda. I remember thinking, "One day, I'm going to make my own video games."
I ended up going to the University of Arizona for my computer engineering degree. While I was a student, I worked at Intel and IBM. At IBM, my role was to support the developers who designed user interfaces.
I realized I needed to do something a little more fun and collaborative, so I ended up quitting IBM and working as a game developer at a startup video game company in Tucson. We did contracts for The Game Show Network, and the game I worked on was called "Lingo." I loved working on that game.
That's when I realized, "I'm making video games. I always said I was going to do this." It was so exciting.
You were one of the only female game developers at your company. What was that experience like?
I think for everyone starting out in a field, you naturally suffer from imposter syndrome. You could be the most confident woman, but there's that fear that you don't belong there. For women, especially if you're outnumbered, you're afraid that if you say something, you're all of a sudden representing all women.
At the video game company, I was always nervous the guys were going to shred my code and say, "See? We shouldn't hire these girls." That's a challenge, because you're always dealing with natural feelings around thoughts like: "Can I be here? Can I be technical? Are they going to judge me because I'm a woman?"
It's important to remind yourself that it's okay to be who you are - and that goes beyond gender.
What led you to pursue a career in higher education?
I never planned on being an educator, but I decided to go back to the University of Arizona to work as the athletic department student advisor and technology specialist. From there, I continued to work in higher education, where I ran first-year experience programs, managed online curriculum and then eventually came to SNHU.
What I discovered is that I'm really drawn to teaching, helping adult students change their lives and really supporting them. I'm also a lifelong learner. I like to constantly know what's new.
What do you love about your role at Southern New Hampshire University?
Right now, the online Bachelor of Science in Game Programming and Development program is a strong focus of my current role and what I do. It's allowing me to work closely not only with our students and faculty, but also with the gaming industry. Our students are going to be immersed in the latest trends and technology, which is really exciting.
The online game programming and development program is a very technical, hands-on degree. I don't think everyone realizes that. There's such satisfaction in working so hard on something-creating it, developing it, seeing it in action and testing it.
Game development is definitely a fun field. I feel really lucky to be able to come back to gaming in this way and to help our students do some cool things within the field.
What's the future of the video gaming industry?
This past March, I went to the Game Developers Conference in San Francisco. It's a seven-day conference with two expo floors and over 30,000 people. There were so many fascinating people there - students, producers, designers, developers and artists.
Virtual reality was a huge part of the conference this year, which I, of course, was fascinated by. I was able to test out some of the headsets in the VR Lounge. I had one of the headsets on and was looking all around. When I looked to my right, I jumped. This guy was literally sitting right next to me, but not literally-virtually!
There was also an Everest VR game. Can you imagine virtually climbing Mount Everest? All I could think about - this is super-nerdy - was "Star Trek: The Next Generation." It was like being transported to Everest from the Holodeck.
The gaming industry has accomplished a lot in terms of video graphics. Now, VR is really going to be the center of attention for a while. The room for growth and improvement now is actually in the engine and the things that they can do with real, live gameplay.
This article was originally published in Stem Journal Issue 4, The Art of Technology.
Explore more content like this article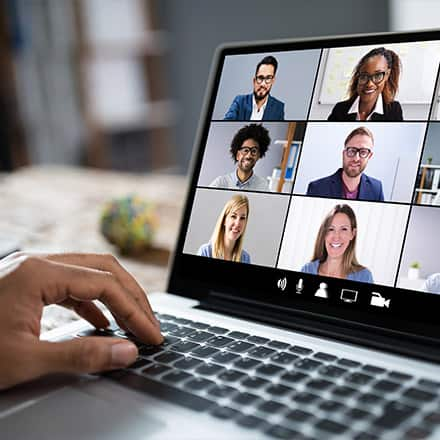 February 17, 2021
Thousands of SNHU educators from various disciplines virtually convened for the university's second annual Gather Conference. The three-day conference focused on online instruction approaches and other developmental opportunities.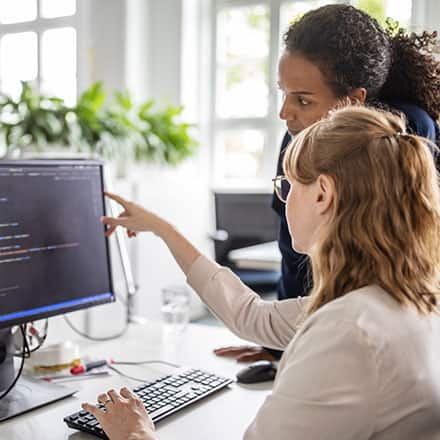 February 15, 2021
As technology continues to become a growing part of our daily and professional lives, a career in web development can help you find work in virtually any field. But before you learn web design and start an exciting career in development, it's important to understand how to become a web developer.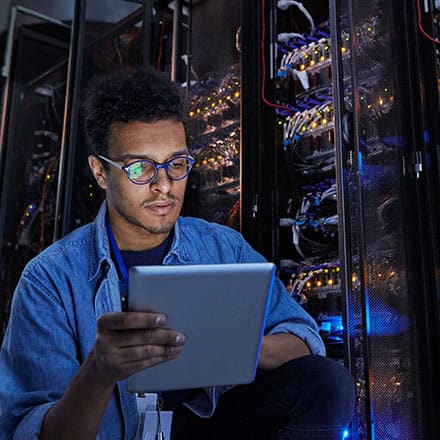 February 10, 2021
In recent years, headlines about cyber security have become increasingly commonplace. For companies of all sizes, keeping information safe is a growing concern.