The Benefits of a Master's in Curriculum and Instruction
As teachers are asked to take on more duties, from helping students who are just learning English to teaching pupils to navigate the internet, a master's in curriculum and instruction is more valuable than ever before.
New Challenges in Education
In an increasingly globalized and tech-heavy world, young Americans can expect that they'll need more skills and knowledge in their roles as workers and citizens in the decades to come. That means the nation's schools are facing more and more pressure to prepare students for work and life.
The Every Student Succeeds Act (ESSA), which President Obama signed into law in December 2015, sets new rules for improvements in K-12 education. Replacing the 15-year-old No Child Left Behind Act, ESSA allows states to create new standards to assess student learning and help all schools succeed. It specifically requires that states and schools work to improve educational outcomes for students with socioeconomic disadvantages and making sure all kids graduate ready for college or a career.
Dr. Daniel Tanguay, associate dean of Programs and Faculty for Education at SNHU, said teachers need to have the appropriate tools to adapt to new standards for the educational opportunities available to students, like the ones included in ESSA. "For educators, this means states will be given the authority to develop student performance targets that use multiple measures to identify the lowest-performing schools and underperforming subgroups," Tanguay said. "Once identified, states will turn to the school districts to develop evidence-based intervention plans to improve student achievement and instruction, decrease achievement gaps, and better prepare and develop teachers."
Tanguay said the master's in curriculum and instruction program lets teachers develop their own plans, identifying content areas of interest to particular students. "Part of the learning process requires students to develop unit and lesson plans that incorporate differentiated instruction," he said. "Upon development of these plans, students are encouraged to use these various documents within their classrooms or related educational settings."
Balancing Education and Career
Southern New Hampshire University's online program lets you earn the degree and advance in your education career without missing a step.
The program helps teachers learn to design creative curriculum units that serve the needs of different kinds of learners, use quantitative and qualitative methods to assess students' performance and improve instruction, and understand ethical and legal issues in the education field. Beyond understanding the abstract theory of curriculum development, the program allows you to implement what you're learning in your own classroom and document the results.
If you have an interest in a particular area within the education field, from literacy to technology integration, the program offers specialized concentrations to meet your needs.
With the time commitments that teaching involves, including preparing lessons, grading student work and creating an inviting classroom environment, it can be hard to balance work, life and your own educational goals. Since the SNHU program is available entirely online, it's a great way for many teachers to get their master's degree and the professional and financial rewards that come with it while continuing to put in 100% at work and in their home lives.
With the flexibility of SNHU's online program design, you can complete your graduate degree in as few as 15 months, taking two courses per 10-week term. Or, if you prefer, you can take a slower pace, or vary the number of courses you take depending how busy you are at work and at home.
Deborah Minassian, a full-time teacher at regional career technical high school in New Hampshire who plans to complete her master's in curriculum and instruction next year, said the program has allowed her to find that balance. She had received her bachelor's degree in business administration at SNHU in 2012, so when she wanted to get her master's in education she headed back to the school.
Minassian said one big reason she wanted to continue her education is her daughter - both because she wants to ensure she has the resources to pay for her college education and so that she can have a strong role model in pursuing her own goals. "She is important to me as I raise her as a single parent," Minassian said. "I hope that my motivation and spirit is an inspiration to her."
Minassian experienced some tough times in her program, but she said the staff - particularly her advisor - helped her push through her personal and academic challenges so that she can earn her degree.
Becoming an Even Better Teacher
There's nothing like real experience working with students to make a teacher great. But even experienced educators can learn new things that spark exciting classroom activities and insight into individual students' needs. The course in the master's in curriculum and instruction program will help you find out about new developments in the education world. Courses address the use of qualitative and quantitative research to improve teaching methods, ways to integrate modern technology into coursework and the use of modern assessment tools to guide students' progress.
As we learn more about the diverse needs of students with different backgrounds and learning styles, teachers are working to ensure that their classes serve all learners. In the master's program, you'll learn about how to customize lessons for children based on their individual needs. You'll also examine the ways racial, ethnic, economic, and language backgrounds influence students' academic needs, as well as the importance of recognizing the individual experiences of students of different cultures, sexual orientations, abilities, genders, and socio-economic classes.
"Educators must be culturally responsive to adapt and diversify their instruction to address student learning needs," Tanguay said. "Additionally, with the increase in English Language Learners, the use of technology can assist educators to meet this varied learning needs better, while maintaining an inclusive classroom learning environment."
Perhaps most importantly, you'll put the ideas you're learning into practice in your own classroom. You'll plan, implement, and document a project, taking the opportunity to lead the development of your own curriculum.
Many Options
In addition to the main master's in curriculum and instruction program, you'll have the option to choose a concentration. Each of these specialized programs provides a deep dive into a particular area of classroom instruction.
Dyslexia Studies and Language-Based Learning Disabilities: One in seven students faces a learning disability, which in most cases creates challenges in reading. This concentration lets you become an expert on the struggles that these students face - and the tools needed to help them. You'll learn about how dyslexia and related disabilities affect students' organizational abilities, time-management skills, and reading and writing. Classes also cover the latest research about how to address these disabilities. You'll learn about appropriate assessment practices, ways to frame the writing process for learners with disabilities and practical strategies to help improve their reading fluency.
Education Leadership: This program helps you look beyond the classroom and address the larger processes that affect our schools. You'll learn about school finance and strategies to engage with school boards and the wider community around the school budgeting process. You'll also learn how to work with parents and other community members to enrich student experiences, and find ways to build cultures of continuous improvement within your school. This concentration addresses tools like extended learning time that can be especially beneficial for underachieving students.
Reading: Strong literacy skills are a crucial foundation for learning. This program provides tools for emerging and more advanced readers, including ways of assessing student ability and strategies to help students apply their skills in classes like science and social studies. You'll also learn how to address the specific needs of students from different language and cultural backgrounds.
Special Education: This concentration focuses on the development of curriculum units and instructional techniques to support children with mild to moderate physical, emotional, or intellectual disabilities. You'll learn about the legal rights of students and families, and the best research-based methods for running inclusive classrooms. Courses in this program also cover diagnostic methods and the use of multisensory instructional strategies.
Technology Integration: In this concentration, you'll learn about the latest methods for using digital technologies in the classroom. The courses cover the creation of digital portfolios and the use of online resources in content-area classes. You'll also learn practical tips for running networks, creating policies for the use of technology in the school and budgeting for necessary resources.
Education in the 21st Century
Preparing students for life in the modern world can be a challenge for schools. So much has changed since today's teachers and school administrators were in school themselves. We all know teenagers, and even younger kids, who seem to understand modern culture and technology better than their parents. Yet it's the job of teachers and other educators to make sure that students get the most out of the resources that our interconnected world offers.
In a recent survey by the Education Week Research Center, teachers said their students are highly capable when it comes to using technological tools for practice exercises and reading assignments. On the other hand, they said the children were not always adept at creating original work in digital formats or collaborating with fellow students on social media networks. To help students use all kinds of available resources for deep learning, not just educational games, teachers must have a wealth of knowledge about lesson design, learning styles, and the capabilities of the technology itself. In the SNHU online master's in curriculum and instruction program, you'll study these topics and get comfortable applying them in different contexts.
"Technology within the classroom, allows educators to enhance the learning experience for all students but more importantly provides educators the capability to meet the diverse learning needs of students," Tanguay said. "The key component to properly integrating technology is the educator's ability to identify the appropriate technological resources to implement, as based on the student's learning needs."
Beyond the Classroom
For some program graduates, getting a master's in curriculum and instruction provides a way to move from the classroom into a new role. SNHU alumni Joshua Evans came to an education career in an unusual way. After earning a bachelor's degree in sociology, he worked as an orchestra pianist, but after a while, he felt drawn to the classroom. He began working as a paraprofessional, but he found his lack of a formal degree in education bothersome.
"I was motivated to return to school because I felt that I missing a solid educational foundation," Evans said. "I chose SNHU because of the growing reputation of the School of Education, the small class sizes and the personal relationships that you are able to build with both peers and classroom teachers and professors."
Evans said the things he learned at the university, and his relationships with his instructors, helped him gain confidence as a leader. Working with SNHU staff, he overcame self-consciousness about his educational knowledge and abilities and mapped out a path for his career. "Over the three years I was enrolled at SNHU, I grew immensely as an educator and a person and was able to accomplish many goals," he said. "My educational experience was relevant and directly related to my practices. The power of education affords you the tools to achieve, accomplish goals and have a positive impact on the global community. I feel that my experience at SNHU has equipped me to become the leader that I am today."
After moving up from paraprofessional to special education teacher, Evans became a school administrator around the same time he earned his master's in curriculum and instruction in October of 2013. "Without the education that I received at SNHU, I wouldn't have the confidence and knowledge base to be the school leader that I am today," he said. "With the opportunity to take risks and put my ideas into practice, I can help to shape the lives of students and prepare them for their global future."
The Value of Leadership
While some graduates of the master's in curriculum and education program, like Evans, go on to full-time administrative work, others play different leadership roles while continuing their work in the classroom. Some teachers may take on responsibilities for coordinating curriculum planning among groups of teachers, or participate in advisory committees to help set school policies.
Whatever kind of leadership position you're interested in, you can be sure that providing informed strategies for improving learning will help your school do even better work with students. TeachHUB, a news site run by K-12 Teachers Alliance, a professional educators' association, reports that administrators make a major, measurable difference in teachers' success. Using methods that empower teachers tends to increase morale and improve classroom instruction. Teachers who are able to collaborate and participate in big-picture decision-making at their schools end up more satisfied, and with more engaged students.
By receiving your master's degree, you'll be prepared to help forge this kind of collaborative leadership structure as an administrator or a highly engaged classroom teacher.
Getting Ready to Advance
Whether you want to move into a full-time position in education leadership or expand your knowledge and abilities in the classroom, the master's in curriculum and instruction program can help you take the first step forward. With a master's degree, you'll be on track for a nice boost in pay and new opportunities for promotion. More importantly, you'll be able to do even more to help your students succeed. The SNHU program will prepare you to help students with different learning styles and abilities achieve great things in the classroom. You'll find new ways to use technology and curriculum development tools, and to teach in innovative ways. And you'll have the chance to put your new knowledge into practice in your own classroom even before you get your degree.
To get started on your path to further success in teaching, contact an SNHU admission advisor to learn how you can get started on your master's in curriculum and instruction.
* Job market data from the U.S. Bureau of Labor Statistics Occupational Handbook is intended to provide insight on occupational opportunities and is not to be construed as a guarantee of salary or job title. SNHU cannot guarantee employment.
Explore more content like this article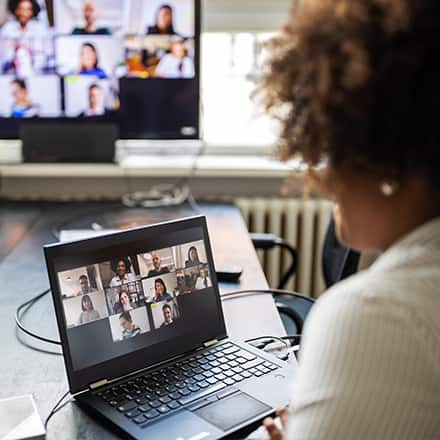 What is Blended Learning?
August 21, 2020
In today's educational landscape, instruction has many forms. But, like most fields, the field of education continuously evolves as we develop new technologies and new educational theories of practice to discern the most effective ways to help learners succeed.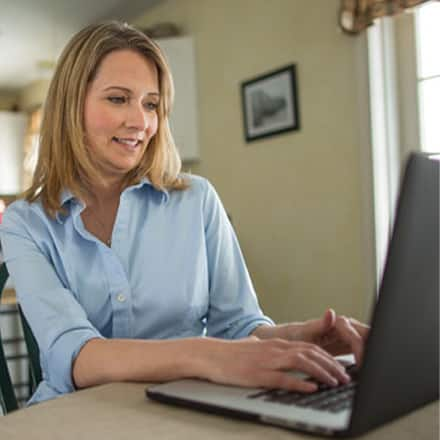 How Do Online Classes Work?
August 06, 2020
If you're considering going back to school to start or to finish a degree, you may be wondering how online college classes actually work.