Service and Support: Stories of SNHU's Military Student Advisors
Whether you're an active-duty servicemember, veteran or military spouse, pursuing a college degree can offer its own unique set of circumstances and potential challenges. What's most important is being part of a community in higher education that truly understands the benefits available to you, any roadblocks that may come your way and the experiences you've had, are currently in the midst of or may encounter in your future. At Southern New Hampshire University (SNHU), military-affiliated students work with staff, from admission to academic and career advisors, who have walked in your shoes and understand where you've been and where you want to go. They're ready to help you get there. Here's some of their stories.
Traditional College Student to Military Spouse
Military academic advisor April Rogers '15 went from a being a college student at a traditional campus in Vermont to a newlywed moving to where her husband was stationed. As a military spouse, she knew there was potential to move again at any time. She was working full time as a dental assistant at the time and wanted to continue her education, so she began an online degree program with SNHU, graduating in late 2015.

She's now working on her MS in Higher Education Administration online, with the goal of a senior-level role in academics or administration eventually at SNHU. Her husband is also a full-time student, using his military benefits - and Rogers is appreciative of the ease online courses at SNHU has afforded her as she made many moves during her husband's four years in the U.S. Army. In considering her time as a military spouse, Rogers said her husband's homecoming is one of the most memorable moments. "He was gone for nine months. It was such a relief to have him home and safe on U.S. soil," she said.

As a military academic advisor, Rogers' favorite part of the job is keeping students motivated, no matter what obstacles occur. She understands the stress of active-duty service, for both the servicemember and as a military spouse, and often shares her own experiences to help motivate her students. "Although many students are current servicemembers, the support I provide goes to the whole family unit," said Rogers. "With everything else going on in their lives, the family can achieve their education goals together."

When it comes to advice for those who are military-affiliated and considering a return to school, she said, "just do it and jump in." While Rogers had been hesitant at first, she realized she needed her degree to help further her career. "I discovered I wasn't qualified for many jobs I wanted without a degree," she said. As member of the military academic advising team, she recognizes the importance of having people on your side, who not only understand your experience, but are able to offer the support you need to succeed in reaching your education goals.
Helping Save Lives to Helping Change Lives
Jesse Garcia was 24 when he enlisted in the U.S. Army. Prior to his enlistment, he spent a year in New Zealand and Australia, skied in Colorado and took classes at a community college in Massachusetts. Inspired by a friend who had joined the military, Garcia went to an Army recruiter's office and said, "If you can make me a medic, I'll enlist." He deployed to Iraq and his time there was extended by four months. He recalls the difficulties that extension created for families who had been expecting their soldier home at a certain time.

A medic for the infantry unit, Garcia was based out of Mosul when they experienced problems with snipers and remote-detonated IEDs. "If someone got hurt, my job as a medic was to stabilize the injured person, secure the area, hook up IVs and they would be operated on within 10 minutes," he said. "We also helped the Iraqis too. Once a month, I was able to visit local Iraqi schools and we would hand out antibiotics for an illness too simple for us, but so helpful and a miracle for them."

In his work as a military academic advisor, Garcia likes that he can help soldiers. "The last two jobs I had I was working to help soldiers cope and survive," he said. "Now I am able to help our soldiers be upwardly mobile. I love that I can be proactive and I like to find creative education solutions to help our military population earn their degrees."

He notes the importance for military students to stay actively engaged in learning - and stay busy academically. While it's easy and comfortable to be around the people you have always been with in the military, it's also important to focus on re-assimilation into the civilian population, he said.
Officer to Academic and Career Advisor
Steve Gorman was in a dead-end factory job when the recession hit in 1992. He was working temporary labor jobs and his car had just been repossessed. He needed a job and he wanted to go school; he knew the U.S. Air Force could help with both. "Thankfully, I had a recruiter within walking distance and I signed up," he said. For the next 20 years, Gorman served our country.

His decision to enlist in this branch, however, was far beyond the need for a job and the desire for an education. Having lived next to Pease Air Force Base and the Portsmouth Naval Shipyard in New Hampshire, Gorman felt the Air Force had better facilities and there would be more of a chance of him working with aircraft. That clinched the deal.

Retiring as a major, Gorman originally enlisted and spent six years as an airman, earned his bachelor's degree and spent 14 years as an officer. He notes that he had to have a bachelor's degree in order to become an officer. His time in the service took him from Washington State to Utah and Wyoming, to Vermont as an instructor in the Norwich ROTC program, to North Dakota twice, then Iraq and England.

After 9/11, Gorman was in a unit that packaged up and shipped air munitions directly over to the front lines of Afghanistan. He also handled logistics as a munitions officer, stationed in Utah, which operated 24/7 for months after 9/11, he said. "There were two major locations across the U.S. supporting this mission; Utah was one," said Gorman. "We considered ourselves the 'FedEx for munitions.' When you need it in 48 hours or less, we would get it there."

Prior joining the SNHU Career team in September, Gorman was a military academic advisor for two years. "I enjoy helping students realize they have more transferable skills from the military than they think they do," he said. "One thing I have learned is students undersell their military experience; they think it doesn't matter or relate to civilian jobs." He loves to see his students realize the skills they learned in the military are so important to the workforce, and he especially enjoys helping students sell themselves and believe in their abilities to succeed in any job.

If he had one thing to tell a military student, it would be to take time to appreciate all that they are managing in their family, work and school life. "Look at the big picture and keep going towards their educational and career goals," he said. "I tell them to be proud of how much they are doing, all at the same time."
Personal Goals to Military-Affiliated Student Goals
Early on in her life, Allison Hollingworth knew she wanted to do something for herself and achieve her own goals. The time she served in the U.S. Marine Corps allowed to do that. She started in high school with a junior ROTC program with a Marine Corps branch. Hollingworth participated in drill competitions and began to learn more about the Marine culture. Many of her friends went from the ROTC program directly into the Marine Corps and she soon followed that path, serving for four years.

One of her most memorable moments in the Marine Corps was when she earned her Eagle, Globe and Anchor. "Toward the end of boot camp, we go through a 72-hour exercise called the Crucible," Hollingworth said. "We get about six hours of sleep during this 72-hour timeframe and minimum meals. At the end of the Crucible, we receive our EGA. Drill instructors who have been yelling at you for months give you your EGA and call you a Marine." She said that the first time you're called a Marine is a huge accomplishment, and she was thrilled to have her family there to witness that moment.

Now, Hollingworth's focused on other goals - helping SNHU's military-affiliated students reach theirs. "I like working with our military students and making their goals my priority," she said. She encourages all military servicemembers to use their benefits and get their education.
Discipline Leads to Success
Bruce Blanchard also served in the Marine Corps for four years. He wasn't sure what he wanted to do after high school and embarked on his service to our country just three days after graduation. With a focus on potentially becoming a police officer, Blanchard went into the Marines as an MP (military police) to get experience. He also wanted to travel and eventually spent two years in Okinawa, Japan, two months in Thailand and seven months in Iraq before returning stateside to North Carolina and Missouri.

For Blanchard, graduating boot camp and his return from deployment stand out as truly memorable moments, mostly because he had been able to realize personal goals. He had successfully finished boot camp, become a corporal and had experienced travel. As a military advisor, he loves being able to work with his colleagues, who are also veterans. He especially enjoys working with military students and "being able to help those who are in the same shoes I am." Blanchard remembers going to school, not knowing what to expect.

He encourages servicemembers and veterans especially to keep the discipline you had in the military and use it toward your education. "Focus in your discipline," said Blanchard. "It will help you succeed in academics."
Expanding Horizons and Staying Focused
Allen Frilling joined the U.S. Navy primarily for an opportunity to travel the world and obtain military benefits, including those for his education. "I wanted to expand horizons, so I joined right after high school," he said. "By joining the Navy, I knew my base would be mobile." Throughout his 12 years of service, Frilling found himself in Italy, most of Europe, the Black Sea, Mississippi, Virginia and Maine.

"I was in Mississippi when Katrina hit," Frilling said. "This was an eye-opening experience for me to see the sheer devastation of a natural disaster." During 9/11, he was stationed in Brunswick, Maine, working security at the Brunswick Naval Station, going from a part-time to full-time status to accommodate the new security regulations.

For Frilling, connecting SNHU students and hearing their success stories is his favorite part of being a military academic advisor. "I enjoy being able to help students who are having a tough time, and it's nice to be there for students so they don't fail a class or decide to leave school," he said. "I ask students, 'Who are you going to school for?' People tell me it's for their kids, or for themselves, or to get a better job. I encourage students to keep focusing on why you decided to come to school and earn a degree. Keep your eye on the prize."

Frilling said that military students are naturally driven, so "use that drive and passion to make school a priority. Make your education a goal and finish it."
Helpful Guide and Natural Volunteer
Gary Gagne was still in high school when he joined the U.S. Army Reserve, and "a big part of my decision was to put myself through college." He said he did a lot of growing up during that six-year time period, particularly since he was 17 at time of enlistment and celebrated his 18th birthday during basic training. Upon graduation, with a BA in Political Science, Gagne had few student loans and had also chalked up a lot of travel, both benefits of his military service.

As a military academic advisor, Gagne likes being able to help people through their journey to education. "I equate a student's educational experience to Thoreau's exploration here along the Merrimack River where we work (in Manchester, N.H.), as with the legacy of discovery of Lewis and Clark. I feel privileged to help our students at each step of the journey of their education to achieve their goals," he said.

He tells students that it's always good to be proactive. "Build relationships with your instructors, reach out and introduce yourself to both students and instructors," said Gagne. "Take the initiative; it goes a long way in life in service."

He especially loves the opportunity that SNHU provides each year for its staff to volunteer locally and get involved with military-related initiatives. "This year, our whole team went to the Liberty House (in New Hampshire) to help them in their mission of providing housing to veterans," Gagne said. "I participate in the Run to Home Base and Tough Ruck with the support of SNHU. I coach a unified basketball team made up of exceptional and regular students and am enabled to do that with the support of the military academic advising team. The growth experiences are powerful."
Carrying on a Family Tradition
When Melissa Escobar '13 joined the U.S. Army, she fulfilled a lifelong dream to be in the military. "My dad was in the military in Mexico and my mother instilled American pride in me, so joining the military was something I knew I wanted to do since I was a child." While she is now a veteran, the military is still a major part of her family life as her husband, who she met while serving, is still an active-duty soldier in the Army.

Escobar chose the Army primarily because she wanted to be a journalist and that branch had a job in public affairs available for her. As a military journalist, she said she had opportunities during deployments to cover high-impact stories on the local community in Afghanistan. "I was able to go to the opening of a school built by Army engineers for the local Afghan children," she said. "The Army was improving lives by creating education opportunities for Afghan children and it was my honor to help showcase those kinds of efforts."

The best part of Escobar's role as a military academic advisor is being able to work with military-affiliated students. "Their day-to-day differs from most other online students," she said. "I am a veteran and a military spouse; I understand the moves, deployments and the typical day-to-day experience. I have experienced a lot of what other military families go through and I love to support them at each stage of their education."

Escobar emphasizes the importance of utilizing the benefits military-affiliated students have earned, especially educational benefits, the GI Bill® and tuition assistance. "I am an Army veteran, an Army wife and the mother of two Army brats. I utilized my GI benefit to get my degree from SNHU online," she said. "The more information a student can know about his or her military benefits, the better. The military lifestyle can be tough. Life can get complicated and busy. The goal is to never give up on your goals."
GI Bill® is a registered trademark of the U.S. Department of Veterans Affairs (VA). More information about education benefits offered by the VA is available at the official U.S. government website.
Explore more content like this article
Clinical Mental Health Counseling Faculty Dr. Eric Jett: A Faculty Q&A
January 24, 2020
Dr. Eric Jett didn't enjoy academics and when he found a passion for mental health counseling in college, thought he would spend his career helping his clients. Now he finds himself working in higher education helping to train the next generation of clinical mental health counselors at SNHU.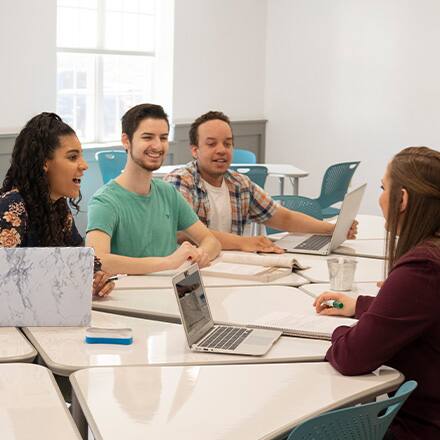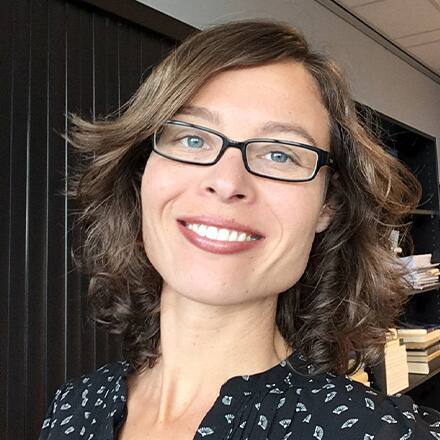 Philosophy Professor Dr. Kiki Berk: A Faculty Q&A
January 17, 2020
Dr. Kiki Berk has spent her career studying philosophy and traveling the world presenting at academic conferences. We asked the associate professor of philosophy at SNHU to share her thoughts on teaching, the importance of education and more as part of our Faculty Spotlight series.