SNHU Writers Celebrate NaNoWriMo Accomplishments
Many writers are feeling exhausted but accomplished, after wrapping up November's NaNoWriMo. NaNoWriMo, or National Novel Writing Month, is a 30-day long event that encourages writers to complete a 50,000-word novel.

If writers meet the 50,000-word goal, they can proudly claim a NaNoWriMo "win." Some Southern New Hampshire University (SNHU) students and alumni are celebrating "wins" this month and looking forward to a month of far less writing. Here's a glimpse at what transpired throughout November in the SNHU writing community and what's next for these writers:

Alumna Michelle Monarrez, the municipal liaison for Dallas, Texas, won NaNoWriMo this year with 50,119 words. As a municipal liaison, she not only participated in NaNoWriMo herself but she led by example and encouraged other participants in her area to keep writing toward their goal. "I loved it because I got to see all those wonderful people succeed," she said. "The (municipal liaison) experience was definitely the most rewarding thing I did this year, and I look forward to doing it again next year."

She hopes to have the series of short stories she wrote during NaNoWriMo published in 2017, but first she needs a break. "Next on my list is to enjoy the month of December to relax, unwind, catch up with friends... and most of all sleep," Monarrez said. "Once January comes, I will be using that time to edit and introduce what I wrote in critique groups."

Online economics and finance student Amanda Conley won NaNoWriMo 2016 with. The writing is the sequel to her self-published novel, "Last Wink." "Strange Consorts" is a dark fantasy novel that follows two characters on an adventure to save princesses and kill bad guys.

To stay motivated, Conley used SNHUConnect, the university's virtual community for online students, as a resource to tell people she was participating in NaNoWriMo, and get cheered on by her peers. When she fell behind, she attended a NaNoWriMo event in Lowell, Mass.

Now that the annual event is over, Conley has shifted her focus to finishing her degree next term, and her novel soon after.

Kayla Miller, an online student pursuing a BA in English Language and Literature participated in NaNoWriMo for the first time this year. Though she didn't win, she is still proud of her accomplishment. "Although I didn't hit the 50,000 mark, I wrote 30,000 words," she said. "That alone is more than I've ever written, and I did it within a month."

Miller decided to participate in NaNoWriMo after finding a book she started when she was fifteen. "It was terrible, but I remembered how it had felt to write with love instead of necessity," she said. "I decided that I needed to learn to write for me again." While writing during November, she learned how to let her words flow naturally, not being overly concerned with her personal expectations.

To stay motivated as she worked on her dark, gothic novel, Miller participated in Sprint Chatrooms where she could compete with others and write in short bursts. "I learned that 'sprinting' is when you write for 10 minutes, stop, then share your word count with other writers in the chatroom. It offered a more competitive edge," she said. "Plus, writing for long periods of time became too tedious for me, and I'm more likely to give up. Sprinting allowed me to write in 10 minute intervals, take a break, and then do it again."

Brandy Vaughn is finishing her last class for her online creative writing degree with a concentration in fiction. She encountered many roadblocks this past November, putting her behind on her goal. "Life, as usual, got in the way and I was sick half the month," she said.

She decided to join in NaNoWriMo this year because several of her peers posted on social media that they would be participating. She engaged with these students on Facebook and in the SNHUConnect Creative Writing group.

Now that November is over, Vaughn's waiting for the results of the Penmen Review's Fall Fiction Competition, which she submitted a short story to, and anticipating her start in SNHU's MFA Low Residency Program.

Though alumna Hilary Hirtle did not meet the 50,000-word goal, she felt accomplished with the 24,000 words that she did write. "Never once did I encounter writer's block or become frustrated with my story," she said. "It was just about sitting down to write every day and just enjoying that."

Hirtle felt more prepared going into NaNoWriMo this year than she did her first time in 2015. "I made sure that I set aside time every day to write. That kept me going," she said. "I think that was my biggest obstacle when I tackled NaNoWriMo last year - not setting aside writing time for myself."

Moving forward, Hirtle will continue to write her novel, which is about a girl who finds an extraordinary forest. "It really has been something that I've been thinking of writing for some time and NaNoWriMo pushed me to get it started," she said. "It's just onward in the writing journey from here."
Explore more content like this article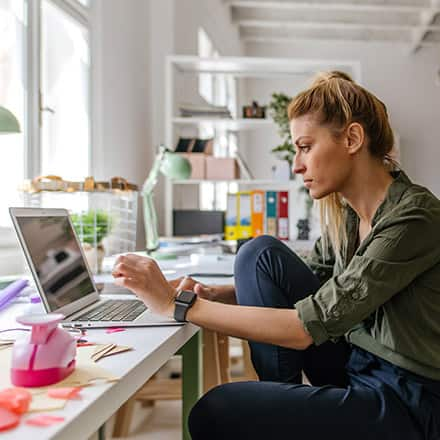 March 02, 2021
Graphic design is a great field to consider if you are interested in art, communications, and staying current with technology.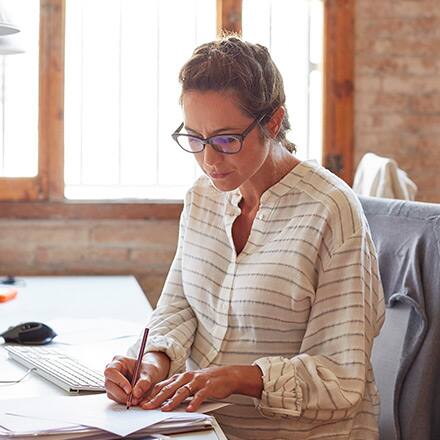 September 24, 2020
To become a copywriter you can consider earning a degree such as marketing, communications or creative writing and start building a portfolio of your work.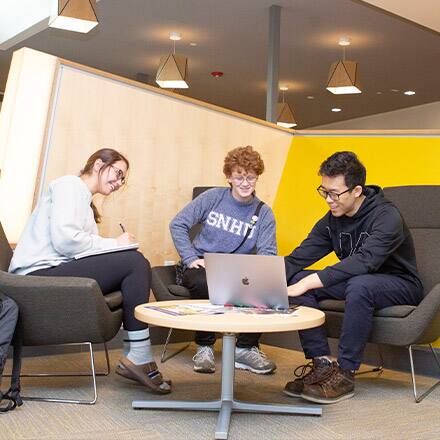 September 03, 2020
Liberal arts majors are strong communicators, who bring creativity and critical thinking to the table. If you're willing to be flexible in your search and smart about branding yourself, you can find there are many opportunities.