Building Your Personal Brand Online and In-Person
You may think of branding as something only business owners and advertising executives need to worry about. But if you're trying to advance your career or, especially if you're trying to start a new career, building your personal brand is as vital as your resume or portfolio.

Rich Grant, a career advisor at Southern New Hampshire University (SNHU), offered a webinar recently that explained just what a personal brand is, why it's important and how you can build, control and communicate yours to others.

"Personal branding is the culmination of (the) actions that define who you are. It is you, the entire package, outside and inside in the sense that you're unique and distinguishable from others," Grant said. "It's derived from the combination of your knowledge, skills, attributes, qualities, personality ... everything that makes you who you are."

One reason focusing on your personal brand is important is that you have one whether you want to or not. In the digital age, it's impossible, or nearly so, to have zero online presence. "If you don't brand yourself, someone else will thanks to ready availability of information about you on the internet," Grant said.
The Benefits of Building Your Personal Brand
Building your personal brand isn't something that happens overnight. It takes a sustained and intentional effort, so you may be wondering why it's worth your time. Grant gave several examples:
Control: "By defining your own brand, you take back some control over this process," he said.
Self-discovery: "Developing your brand requires reflection and self-discovery, so the process of finding and communicating your brand can be very powerful in and of itself," Grant said.
Consistency: "Inconsistencies in how you appear online can put your career in jeopardy because hiring managers and human resources professionals may view them as signs that you aren't being completely honest about who you are," Grant said.
Employment Gaps: "In the current job market, gaps in employment are somewhat common but obviously, not ideal. Personal branding can help you minimize, or even eliminate, gaps in employment within your own career path. The work you will do to build your personal brand will help you to develop a reputation as a subject matter expert and leader in your field, which makes you a more desirable candidate to employers," he said.
Your Brand Live and Online
Think of all the people you know and have worked with in a professional capacity. Chances are, you have formed opinions about them as professionals, good or bad, based on your interactions with them. That is, of course, a two-way street. Your in-person behaviors are a big part of your professional brand.

In-Person Brand Behaviors:
The way you act: "Your actions are very much part of your image. Are you late, on time or early? Do you smile a lot? Most importantly, are you really good at what you do?"
The way you talk: "The tone, speed and inflection with which you talk can tie into people's perceptions of you. Is your pace slow and deliberate or fast and high energy? Do you speak with confidence? Are you believable?"
The way you dress: "Your attire can define you as a person. Are you casual or formal? Flashy or conservative?"
Your own self-perception: "How you perceive yourself can come across to other people in undertones of your conversation as they interact with you. What are you most proud of in your life? What do you value most? What are your special talents and skills?"
Of course, your impact on the digital world matters, too, Grant said. While some of the behaviors you should think about in the online world overlap with real-world actions, they have the potential to have a much wider effect, and they can live online forever.

Online brand elements:
The way you act online: "Your online behavior clues people in to what you may be like in person. The way you act may include the state of your LinkedIn profile, your blog or the first three pages of a Google search result of your name. Do you have a story to tell? How frequently do you post messages?"
The way (and how often) you talk online: "Your online voice reflects how people hear your offline voice. For example, are you posting status updates to your profiles? If so, do your updates add value or do they border on inappropriate? Are you humorous or contentious? Are you aware of your audience when you post?"
The way you present yourself: "This may include the way your blog looks and how professional your pictures are. Is there a font you're fond of? If so, what does it communicate? Also, what do the colors in your blog or online resume communicate?"
Building Your Personal Brand Into Your Resume
A good place to start detailing your personal brand is by writing a personal brand statement and including it on your resume. A brand statement should contain your career identity, passion and authenticity, Grant said. He gave a few bullet points on questions your brand statement should answer:
What sets you apart from the competition?
What are your unique qualities, characteristics and personal traits?
What are your accomplishments?
What skills and capabilities do you bring to the table?
"A branding statement is a punchy, 'ad-like' statement that tells immediately what you can bring to the table for an employer," Grant said. "Your branding statement should sum up your value propositions, encapsulate your reputation, showcase what sets you apart from others and describe the added value you bring to a situation."
Why Does Social Media Matter?
Building your personal brand online makes sense because of the nearly limitless potential to reach other professionals in your industry and beyond it. Consequently, you should always be aware how your behavior online could impact your personal brand. "Consistency is important so that if an employer sees you on LinkedIn, Facebook and Twitter, they are not getting mixed messages," Grant said. "And it goes without saying that you need to behave professionally and be a nice person online. Employers will search for you online. Make sure they only see the good stuff."
LinkedIn
If you are going to build your personal brand online, LinkedIn is the first place to start. It is the largest professional social networking site in the world and hiring managers and recruiters use it to find talent. If you have an active profile, it can also rank high in search results for your name, Grant said. "In today's highly competitive job market, hiring managers and recruiters prefer to leverage their social and professional network to generate referrals for their open positions because hiring through direct referrals reduces the time and cost of recruiting for employers," Grant said. "Thus, you want to be an individual who is actively and regularly referred - by the people in your professional network - to employers and recruiters for their job openings."

Techniques for leveraging your LinkedIn profile:
Discussions in groups: "Participating in groups. You can join up to 50 groups, and I recommend that you search for groups that align with your professional interests, " Grant said.
Making your profile complete: "Be sure to fully describe your work experience and complete your profile with all the right keywords. You can upload files to LinkedIn that will showcase the work you have done," he said.
Ask connections to write recommendations: "The best way to highlight your strong personal brand is to have others sing your praises for you. Ask your connections to write you a recommendation, which will line up under either a job or an educational listing," Grant said.
Customize your LinkedIn URL: "I would recommend changing it to something such as your name or a variation of your name," he said.
Twitter
Twitter may not go together in your mind with personal branding, but Twitter is a valuable tool because it is a research, sharing and networking tool in one, Grant said. Other advantages include:
Twitter is an open network: "With Twitter, you can follow anyone you want, and when someone follows you, you are not required to follow them in return. This openness allows you to follow well-known people, industry leaders, authors, etc. even if they don't follow you back," Grant said.
You can have conversations with anyone: "You can see anyone's updates, and you can reply, beginning a conversation with anyone, whether you're connected or not. You can also interact on Twitter through professional chats that take place every day on Twitter," he said.
Get instant access to the collective conscious: "By posting a tweet to your network, you can get instant feedback, ideas and help. And when your tweet is retweeted, your name, brand, and message are exposed to even more people, " Grant said.
Twitter is like an empty canvas: "People use the site for all sorts of reasons. You can make your Twitter experience exactly what you want it to be. If you use Twitter to build your brand and expand your professional network, that's exactly what it will do for you," Grant said.
Large recruitment firms, private recruiting professionals, internal human resources staff and hiring managers are all using Twitter: "Twitter is not only a free but also an effective way to advertise positions to a pool of candidates. You want to be in that pool," he said.
Twitter is a relationship engine: "When you use Twitter to create, build, or strengthen relationships, you combine brand awareness and sales. Through your daily interactions, you raise awareness about who you are and the value you bring to the table," Grant said.
Facebook
Similar to Twitter, using Facebook to build your personal brand might seem a little strange, but Facebook has more than a billion users, and more than half of them are 35 years old or older. "Business professionals and companies are both recognizing that the way to reach your audience today is to go to them," Grant said. "If you want to form connections and build your own brand, go to where the people are. Right now, one of those places is Facebook."
Personal Blog
Creating a personal blog allows you to explore and communicate your personal brand in a much more in-depth way than many other venues because you control the content. "You can very quickly and effectively define who you are and what you bring to the table as a professional through a blog," Grant said.
Joe Cote is a staff writer at Southern New Hampshire University. Follow him on Twitter @JoeCo2323.
Explore more content like this article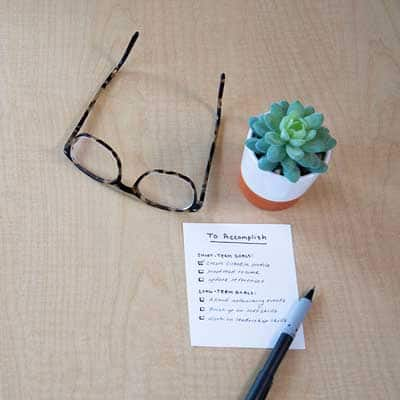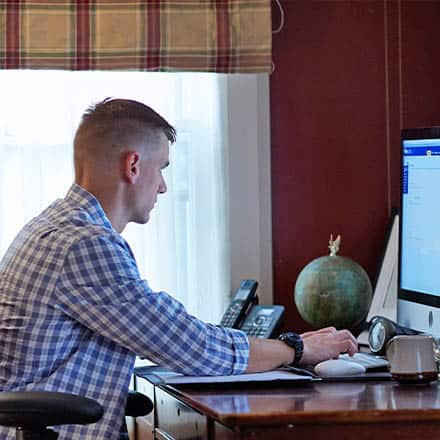 Jobs After Military Service: How to Transition Into a Civilian Career
June 30, 2020
Some of the best jobs after the military enable you to use the experience and discipline you acquired as a service member. In the private or public sector, or as a federal employee, careers after the military can be tailored to your interests and strengths, and built off your service skill sets.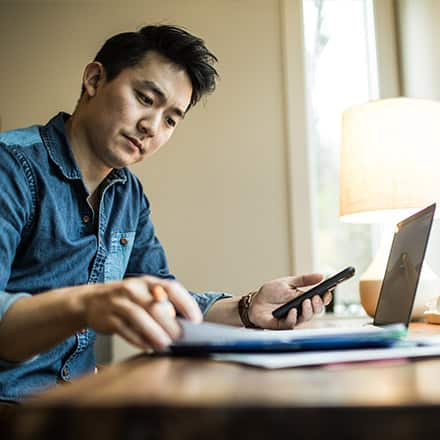 3 Tips for Working Remotely
April 29, 2020
Working from a home office is more common today than ever before. If you're new to remote work or hoping to land a position working from a remote location, consider these practical tips to foster career success.