Yoga and Mock Interviews Highlight Third Leg of Scoring in Transition
SNHU Career Preps Veterans for Transition with Job Interview Tips
Career advisors peppered student veterans with mock interview questions and also threw a few curveballs their way to prepare them to think on their feet. Scoring in Transition is a partnership between SNHU and the Boston Celtics assisting veterans with job networking support.
It was an admittedly unusual spot for a job interview. After all, not many people sit down to talk with a stranger about their greatest strengths and weaknesses and challenges they've faced in the workplace while looking at pictures of basketball legends Bird, McHale, Parish and Auerbach on the walls.
But that's where Southern New Hampshire University students like April Griffin and about 20 other servicemembers and military veterans found themselves on March 21 as part of Scoring in Transition, a partnership between SNHU and the Boston Celtics. The job exploration and development program is designed to help military servicemembers and veterans transition into a civilian career by exploring their career options and gaining valuable job search skills.
Griffin, an active-duty U.S. Navy member and student in MA in Communication program, and her fellow students were practicing job interview skills with SNHU career and academic advisors at the Celtics' practice facility in Waltham, Mass. Griffin said doing the mock interviews in person is particularly useful.
"It's just incredibly applicable skills that we get to put into practice with live feedback. There's a difference between taking a class and reading some great blogs about interviewing," she said. "It's a totally different animal when you do it in person."
Jeremy Bills, a U.S. Army veteran now earning his bachelor's in sports management at SNHU, said the mock interview was helpful because he learned he needs to practice highlighting and selling himself. " I feel a lot better doing this interview and being able to just (talk) to someone who I have no idea who they are ... I tend to treat it as a conversation rather than a formal interview," he said.
SNHU Career Advisor Kim Coffey was one of six mock interviewers at the event. She said the practice interviews help students because they get feedback and constructive criticism along with experience answering common interview questions. "It's a little bit of a roleplay scenario where we ask them various different interview questions that they could really be asked in real interviews to make sure they're feeling comfortable and ready," she said. "I think it just helps students think on their feet and think logically."
The interview skills session was the third of four elements of the Scoring in Transition program, now in its second year. In January, students gathered at TD Garden in Boston for a career assessment evaluation. There, SNHU Career experts and Celtics staffers spoke with students about their work experience and skills, as well as any military experience that could translate to a civilian career. Students and SNHU staff also talked about their ideal job titles with the intention of finding ways the students' military and work experience match up with the career they're interested in. In February, students participated in a webinar focused on writing or optimizing their resumes.
The interview sessions came with a bit of a twist, too. They were preceded by a yoga session led by instructor Ali Cook. The idea was to help students think about ways to ease any anxiety they had about interviews by focusing on mindfulness, deep breathing techniques and relaxation. Students were also joined by Celtics forward Jonas Jerebko, who signed autographs following the session.
Griffin said she has always been nervous before interviews and thought the yoga session helped her. "The yoga session we did today was really helpful to relax the nerves, get the deep breathing going and doing mindfulness, which is really important during interviews."
Tori Chartrand, an SNHU Career advisor who also happens to be a yoga instructor, said yoga and mindful breathing can be helpful before a job interview or any stressful situation. "It's going to help calm them down internally, in their mind, their body, everything that's going on with them," she said. "It's going to help them learn how to take a few seconds for themselves, tell them it's OK. Close their eyes. Figure out how they're feeling. Just accept it, and kind of help prepare them for what to come and set the tone for a good interview."
Coffey said during an interview, yoga and deep breathing techniques can be useful. "Even in the interview you can breathe and use those techniques you learn in yoga to help keep yourself calm in that stressful situation," she said. "So if a question throws you off, if you remember that deep breathing that you learned in yoga, you might focus better."
By the end of the day, many students said they felt more confident about taking on an interview with a new potential employer. Griffin said confidence in herself was a fundamental aspect she wants to remember going forward. "I think some of my takeaways from today is to speak confidently and take some deep breaths, to remember the skills that I have and the background that I have and that I'm a pretty darn (good) catch for a future employer."
The culmination of the program comes in April when students will attend the Suits and Sneakers Hiring Event. Steve Thiel, director of partnership marketing at SNHU, said the companies invited to the hiring fair will include partners of both SNHU and the Celtics Corporate Partners and will be businesses that have a track record of hiring veterans based on their military experience.
"We are so proud to be working with the Celtics on The Scoring in Transition program to help meet the unique needs of military students," Thiel said. "The program is about more than teaching career preparation skills and yoga. It is about giving back to the men and women who have done so much for us."
Joe Cote is a staff writer at Southern New Hampshire University. Follow him on Twitter @JoeCo2323.
Explore more content like this article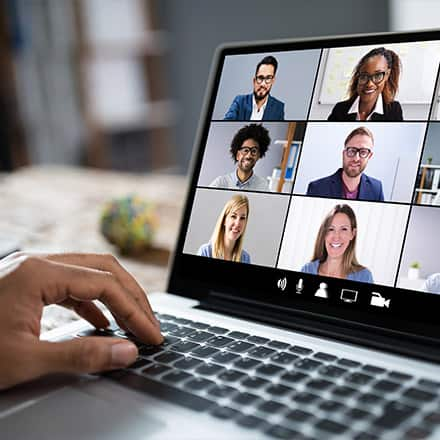 February 17, 2021
Thousands of SNHU educators from various disciplines virtually convened for the university's second annual Gather Conference. The three-day conference focused on online instruction approaches and other developmental opportunities.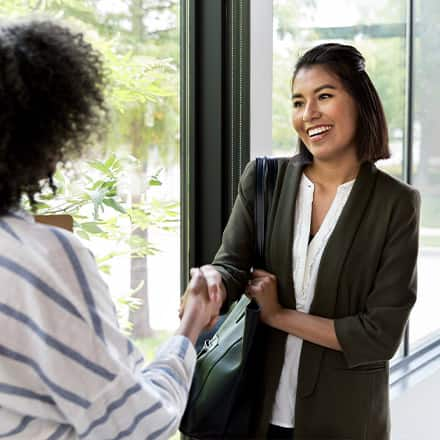 February 09, 2021
You can prepare for an interview by researching the company and the person interviewing you. Study the job description and consider what the employer is looking for, and how your skills and experience could help. Make sure to jot down potential talking points and questions, dress in business attire and pack a few copies of your resume, references and pens.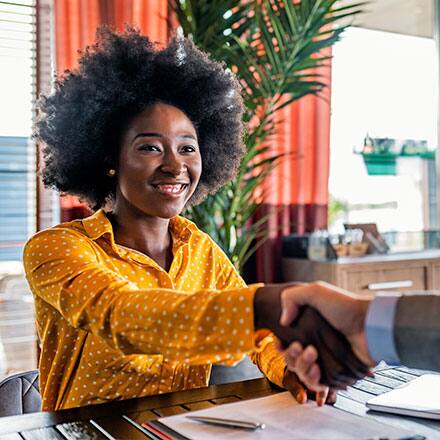 February 05, 2021
Your personal brand is the entirety of how you present yourself in the world. It encompasses who you are as a person, employee or expert in your field. Your personal brand can be the linchpin in achieving your professional goals, and give fuller picture of who you are to your potential employer.