The Future of Education is Open - Part II
Co-authored by Keisha Sheedy and Megan North.
The open educational resources movement was born out of the longstanding problem of affordability with regard to learning resources. Many would agree that requiring students to purchase multiple texts for a single course is not ideal. Yet, there is rarely a single resource that would be capable of reaching all students across levels of ability and knowledge.
Unfortunately, this places an additional financial burden on the student, as resources tend to be expensive. This led to a cross-section of educational community members to seek better ways to create and share resources, and OERs developed.
In our previous post, we discussed the history of this shift toward the use of free and openly available resources in higher education and looked closely at how a few schools are integrating OERs into their courses and degree programs. In Part II, we offer details about how to create, share and implement OERs to improve the student experience and highlight the belief that engagement of instructors and content experts is integral to supplying repositories with quality resources and keeping the OER movement progressing.
Creating Resources
More often than not, the primary resources in any given course are single-handedly selected when they are not part of a repository or collection; instructors and content experts will often use supplements to fill the gaps in student understanding. OERs are an ideal supplement because they can be molded and shaped to build bridges for students' understanding of content.
However, as the OER movement is still relatively new, problems can arise, and it sometimes is difficult to find an existing OER to meet the identified need. Still, a content gap will exist, prompting many instructors to create materials such as handouts, graphics, charts and videos for their students. Creating these materials from scratch takes valuable time, which is already limited in a classroom setting. If more instructors were to release these materials as OERs, their time could then be spent further developing strong relationships with individual students or pushing students to a deeper understanding of course content and basic skills.
Often times, breaking a complex or abstract idea into simple concepts can help us fill gaps in foundational understanding. These gaps can be a good starting point for creating materials to be shared as OERs. For example, students often must develop in higher education courses is conducting academic research. While most students are familiar with the concept of looking up answers to their questions on the internet, many students experience keyword searches, databases and scholarly resources for the first time in their undergraduate courses and often struggle with these concepts. Over and over, instructors must reinforce the differences between an algorithm search on the internet and a keyword search in the library databases or explain the differences between the three Boolean operators that allow one to use multiple keywords to alter their search results. With only a few considerations (most of which represent teaching best practices), a simple infographic can be created and licensed for other instructors to use as an OER.
Modeling Best Practices
In order to truly be open, educational materials must be open to every student. This means that the intersection of accessibility and content mastery must be addressed. Guidelines for Universal Design for Learning (UDL), which aim to give all persons equal learning opportunities, and Web Content Accessibility Guidelines (WCAG), which comply with the Americans with Disabilities Act (ADA), are not only good for students in need of accommodations, but are generally considered best practices for all teaching because any means that enable one student to better access the material are likely beneficial for all students.
The guidelines for UDL assert that educational resources must provide multiple means of representation, action or expression, and engagement, while addressing questions of what we do as learners, how we process and present information, and why we are motivated to learn.
Many of the guidelines for UDL also overlap with ADA compliance standards. The infographic here considers both UDL and WCAG. It provides multiple means of representation by combining graphics, text and examples, and can be incorporated with other curriculum materials to provide multiple means of expression and engagement. The fonts are clear and easy to read, and the font color contrasts with the background color. However, it is important to note that when the resource is an image, it should be combined with alternative text or an accessible alternative format, which can be translated by a screen reader.
In addition to considerations of accessibility, we must consider copyright protections. Creative Commons (CC) was established to allow creators the ability to retain the integrity of ownership and copyright while offering permissions for resources to be used and shared. With it, a broad spectrum of licenses was pointedly developed to promote self-assurance for users and creators. These licenses offer simple and consistent ways to establish copyright permissions for the use of OERs. Multiple iterations of licensing, indicated by a complex yet easy to use universal attribution notation, give users different options for how their work can be reused, remixed or redistributed. After its creation in 2001, this system of licensing quickly became widespread; within two years, there were approximately 1 million licenses of all types in use. Continued growth has been exponential.
A CC license is irrevocable and, by design, easy to obtain. The creator of an original work need only determine the permissions he or she would like to allow and indicate the license type within the artifact created. Determining the preferred type of license can be done online and requires the creator to consider three questions:
Do I want to allow my work to be used commercially?
Do I want to allow derivatives to be made?
Do I want to require derivatives to be shared under a similar license?
The end goal is to offer more freedom to users than the standard "all rights reserved" copyright, the most restricted copyright license. In the most open form of CC licensing, the only restriction is that appropriate attribution must be given to the creator.
Near the middle of the spectrum is the Noncommercial ShareAlike license, a common license used for OERs, which includes the additional requirements that any derivative of the original work must be shared and must not be used for monetary gain. This license allows for an artifact to be built upon, revised, remixed and shared to reach a wider educational audience.
Sharing OERs
Once an OER has been created and licensed, it can and should be used and shared freely. There are many established OER repositories that have been created since the OER movement began. OERCommons is one well-known digital library where open resources can be created, uploaded and searched. Through these repositories, instructors are able to indirectly and asynchronously collaborate with one another to develop resources that meet their students' needs.
These resources can be used in a nearly unlimited number of ways. With appropriate attribution, an English composition instructor can incorporate the infographic in a Blackboard announcement to support his students as they learn to use researching techniques. Meanwhile, a biology instructor might take advantage of the ShareAlike license to change the examples in the original resource to more directly reflect his own course content. And a high school history teacher could piece out each row of the graphic and combine it with other materials to create a detailed practice packet for her introductory unit on scholarly research.
According to the license, these derivatives must also be shared for other instructors to use as inspiration or build upon to meet their students' needs. By applying a Creative Commons license, employing Universal Design and accessibility best practices, and sharing the material in an OER repository, the original instructor who developed a simple infographic to help 20 students succeed has now helped hundreds of students in a variety of subject areas and education levels.
OERs are continuously being derived from one another to reflect growth and shifts in the educational landscape. Creating and licensing OERs is a way of sharing expertise and crossing socioeconomic barriers, offering the chance for any of us to leave footprints on the educational world long beyond our years as teachers and learners.
Through collaboration and innovative teaching strategies, we have the opportunity to change the future of education for the better. We should not limit our potential, or the potential of our students, with unreasonable financial burdens. As educators, we have the content expertise to create materials that help students succeed, and we should be bold enough to share them openly.
Allison Davis is a Learning Resource Advisor in the Academic Resources and Communication Department at the Southern New Hampshire University.
Megan North is a Learning Resource Vendor Manager in the Academic Resources and Communication Department at the Southern New Hampshire University.
Keisha Sheedy is a Learning Resource Analyst in the Academic Resources and Communication Department at the Southern New Hampshire University.
Explore more content like this article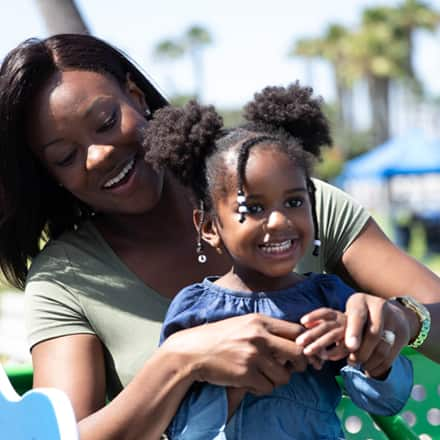 July 14, 2021
As we move toward a post-pandemic world, some kindness can go a long way in helping us be better educators and better human beings.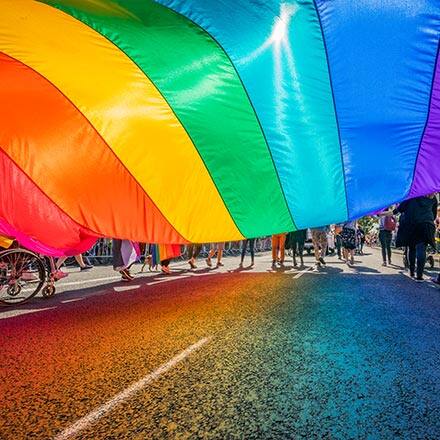 June 24, 2021
What about clips from the article, like: In a world where some believe and display that LGBTQ+ lives do not matter, we must continue to show the world through our pride that we do matter. When we learn to be prideful, we can continue to change the world for the better and be a beacon of light to those who are watching and waiting for us to come forth as possibility models for those who are fearful of exhibiting PRIDE.
May 26, 2021
The world is over a year into the COVID-19 pandemic and some people are growing tired of public health measures. What are some of the things that can be done to combat pandemic fatigue?