From Candy Striper to an MSN: A Lifelong Commitment to Care
As a Girl Scout growing up in La Mesa, Calif., Sherry Consolin had access to many volunteer opportunities. One was the chance to become a candy striper at a local hospital. She volunteered for four years there until she graduated from high school - and the experience, particularly her interactions with the nurses, resonated.
Although she began college with an undeclared major, Consolin continued to think about the nurses she had met and returned to the hospital for a career event. "I spoke with nurses about the nursing profession and left the fair knowing I wanted to become a nurse," she said. What she hadn't known then were how far reaching this field could be and where it might actually take her throughout the next 20+ years.
A Diverse Profession
For Consolin, the best part of nursing has been how broad the opportunities are with the skills, experience and knowledge she continues to acquire. "Nursing is a diverse profession," she said. "Nurses are managers, leaders, educators, researchers, missionaries, policy makers, business owners, sales representatives, lawyers, information technologists and, of course, caregivers to name a few." Thus far, she's served as a direct patient care provider, a charge nurse, a travel nurse and a politically active nurse.
It was during her time as a travel nurse that Consolin decided to pursue a Master of Science in Nursing with a concentration in Patient Safety and Quality. "Patient safety and quality is the essence of nursing practice," she said. "Regardless of the direction my career takes, leadership or education, for example, I believe all roads lead back to these two fundamental principles of healthcare."
Flexibility and Support
Until recently, Consolin worked as a travel nurse while earning her degree. "The flexibility and support the nursing program offers students is exceptional and has been instrumental in helping me achieve my goals," she said.
When her mom took ill, Consolin's career path deviated a bit but the road to her degree remained on track. As she balanced the role of caregiver, both professionally and personally, and schoolwork, her academic advisor, Alicia Jamrong, not only provided academic guidance throughout, "but has also just listened to me and given me support and encouragement when I felt overwhelmed," Consolin said.
As life took this unanticipated turn, the versatility of the nursing field allowed her to take on a role that allowed her more stability in her schedule and location. Consolin is currently a cardiac catheter nurse at a Magnet hospital, a position that fits her present needs well.
Opening Doors to New Experiences in Nursing
While Consolin knew there were many paths to pursue in nursing, she's further encouraged by what her master's degree can offer her. "A degree opens doors that were previously closed," she said. "As I proceed through the program, I discover new opportunities for nurses that excite me."
What's next for Consolin? Having worked in hospitals the majority of her career, she'd like to leave the hospital setting and "pursue a position that combines my love for traveling and nursing," she said. With her MSN in hand, she anticipates building further on her skills and experience with the broader opportunities still ahead.
Pamme Boutselis is a writer and content director in higher education. Follow her on Twitter @pammeb or connect on LinkedIn.
Explore more content like this article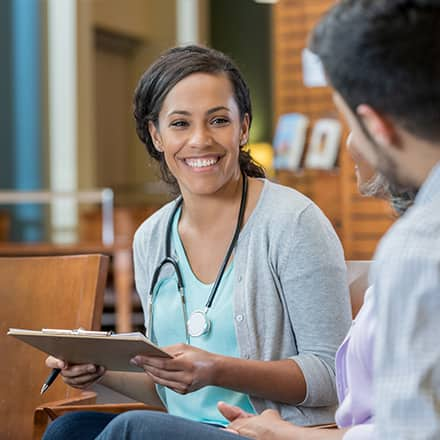 How Do I Become a Certified Health Education Specialist?
September 29, 2020
To become a Certified Health Education Specialist (CHES), you need to earn a bachelor's and/or master's degree in health education, public health or a related field and then pass the CHES certification exam administered by the National Commission for Health Education Credentialing.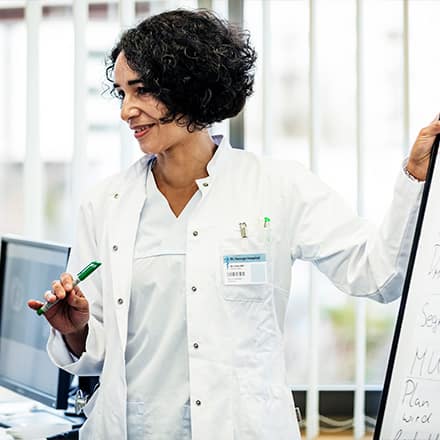 What is Epidemiology?
September 17, 2020
Epidemiologists are public health facilitators, who study concerns, trends and threats to the health of a specific population. Epidemiology is a vital research and development career critical to public health.
5 Leadership Styles in Nursing
September 08, 2020
Regardless of their title, nurses in all roles are expected to demonstrate leadership, and must challenge themselves and the profession to develop effective leadership styles. In order to accomplish this, 5 leadership styles can be noted and emulated among successful nurse leaders.