SNHU, Celtics Hiring Fair Links Vets with Employers
More than 25 online college students wrapped up a four-part career exploration and development program this month with a hiring fair on the parquet floor of the Boston Celtics practice court in Waltham, Mass.
Dubbed the Suits and Sneakers Hiring Fair, the conclusion of the second Scoring in Transition program brought together Southern New Hampshire University (SNHU) and 10 employers invited based on the career interests and experience of the military-affiliated students. Many of the students left with plans to continue the hiring process with recruiters they met at the event. New Hampshire State Police Lt. John Marasco interviewed four students, three of whom plan to take the NHSP entrance exam later this year.
"They were outstanding," Marasco said. "Their leadership credentials, the information they offered, just their overall demeanor and interpersonal skills were very, very good."
Ryan Rivers, an environmental science degree student, was interviewed by representatives of Triumvirate Environmental. He said the previous events in the Scoring in Transition program - sessions that included career exploration, a resume workshop and mock interviews - made him more prepared to face the hiring process even though he already felt fairly comfortable. "They offered a lot of good pointers. They definitely helped with my resume, tweaks here and there just to make it pop," he said. "I'm ready to go get hired. Absolutely."
Brian Vincente, who plans to graduate with his IT degree in 2019, said the feedback during the mock interviews and opportunity to connect with other students, career experts and employers were valuable to him. "This was such a great experience, great opportunity to network with people," he said. "It made me a lot more comfortable with the process and more importantly helped me work on my weaknesses in terms of one-on-one interaction."
The Scoring in Transition partnership between SNHU and the Celtics seeks to help military servicemembers and veterans transition from the military to a civilian career by helping them gain skills to better market themselves to employers. Steve Thiel, SNHU's director of partnership marketing, said the program is unique because it concludes with actual job interviews with actual employers.
"Seeing our local military students confidently pursue high-quality employment options is what this program really strives to do. Scoring in Transition is really a set of building block events where the students get more confidence and clarity in their career plan as they go," he said. "The hiring fair is comprised of real interviews which could lead to real jobs. Regardless of whether a student finds a job from a company that attended this specific event, we're confident that they are now able to expertly pursue their dreams. We're excited to be behind them in that goal every step of the way."
Other employers at the fair included General Electric, health services company Optum, TD Bank, Comcast, National Grid, UPS and Robert Half.
Alex Chapa, a military career advisor at SNHU, said a part of that is translating the experience they've gained in the military into terms an employer can understand. "There's a lot of stuff to translate," he said. "For people transitioning out of the military and going into the civilian world, the best advice would be to talk to a career advisor."
Timothy Thompson, who is earning his BS in Criminal Justice and pursuing a job in law enforcement, said the program made his second transition from the military a very different experience than the first time. After six months of looking for a job without success and struggling to make his car payment and other bills, he re-enlisted as an active-duty soldier. Thompson has again left the Army and this time, just a few months into his transition, has a job, a refreshed resume and a lead on a job in law enforcement. He said a part of that success is using resources that are available to him like Scoring in Transition. "Tools and resources that weren't around back in the day for me at all," he said.
Cindy Sylvester, a business development partner at SNHU, said military veterans are often outstanding employees thanks to many of the qualities and skills they develop during their time on active duty. "Servicemembers and veterans can absolutely bring work ethic, dedication, loyalty, commitment; and just the overall experiences they've had in their life will benefit the employer," she said.
Jillian Paine, the Celtics director of inside sales, said she's seen similar qualities in military veterans she's hired for her sales team. She said some of the common qualities she's seen in servicemembers that translate well is a willingness to confront and overcome challenges. There are times when events on the basketball court affect customers' willingness to spend money on game tickets, but the sales team still has a job to do selling the experience that is Celtics basketball.
"I think what stands out about the military group is that they're used to overcoming obstacles. That really transitions nicely into sales," Paine said. She said retired servicemembers are also always accustomed to working as part of a larger group. "Although in sales you're measured individually, one of the things we talk about is being a team working toward our goal."
Having now completed the Scoring in Transition program, Thiel said students are prepared to follow-up on positive leads with employers at the hiring fair.
Joe Cote is a staff writer at Southern New Hampshire University. Follow him on Twitter @JoeCo2323.
Explore more content like this article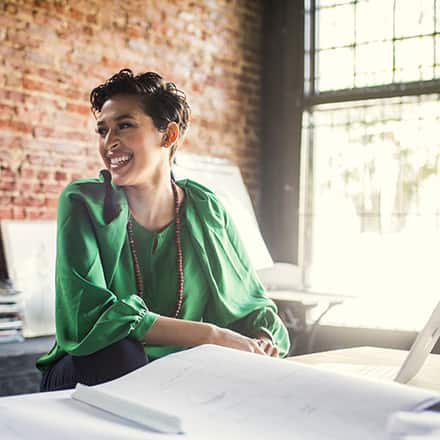 April 13, 2021
In today's evolving job market, having a bachelor's degree is a key credential to start and grow a career across many fields. But what jobs can you get with a bachelor's degree? We've compiled a list of potential bachelor's degree jobs in social sciences, liberal arts, science and technology.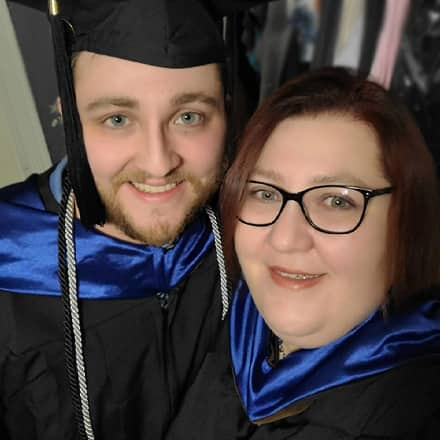 April 09, 2021
Tara and George Conrad – mother and son – began their degrees at the same time. Now they're celebrating their journey and accomplishments as graduates.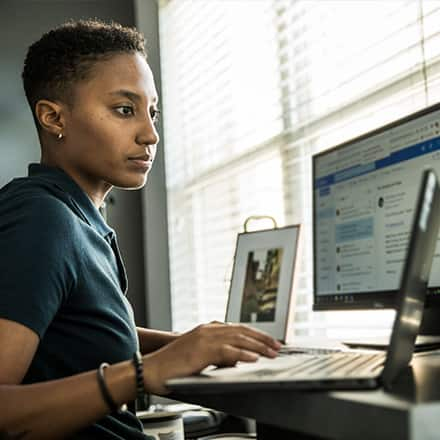 April 08, 2021
As technology advances help automate many current positions, how will this affect the future of work for job seekers? Will there be a need for a human component to manage this automation? What jobs will become obsolete, and what new positions might be created?