Online Non-Directive Peer Tutoring

Co-Authored by Amy Stevens
One of the paradoxes in higher education shows students who are confident and competent seek academic support more than the students who need help the most. For students who struggle with prerequisite skills, knowledge and abilities, asking for help from authorities such as instructors and university administrators may lie far outside of their comfort zones.

Our quest to improve student learning places providing the right support for the right student at the right time at the heart of our learning process. We have identified several strategies to extend our reach to the students who most need our help. One strategy is the creation of our online peer tutoring program.

Peer tutoring consists of pairing knowledgeable students with exceptional interpersonal skills with those who need help. Peer tutors create a safe, comfortable learning environment in which they guide students with less confidence and competence.

Since the onset of the tutoring program in October 2016, there has been a consistent increase in academically at-risk student participation in the program. Students continue to seek time with tutors in multiple terms and classes. Students who question, reflect and discuss ideas with their peers deepen their learning experience. Peer interactions awaken students to their potential and help them establish a community of learners. Continuous engagement is the core of a meaningful learning community.
The Will to Learn
As a part of our non-directive peer tutoring model, peer tutors partner with students to deepen their understanding of what works best for them and practice brain-based learning strategies. A non-directive peer-tutoring model facilitates learning to strengthen memory, deepen reflection and employ intrinsic motivation. Helping students learn how to learn, not just what to learn, transforms them from anxious learners to self-directed learners.
Peer tutors strengthen a student's capacity to be autonomous while providing them with structure, strategies and support. Through individual meetings, our trained peer tutors work with students to establish academic goals as they engage in a process of experimentation and practice. Peer tutors serve as facilitators for student success by having students draw upon self-understanding and resourcefulness to create systems that will work for them. Peer tutors encourage progress toward the attainment of the student's goals.

Students are encouraged to begin assignments with curiosity and courage. Peer tutors engage students using shared learning experiences to help them find meaning, self-efficacy and purpose. Students are coached to set learning goals and practice mindfulness, which are cornerstones of successful academic behaviors. Peer tutors recommend students participate in peer group study sessions in addition to one-on-one tutorials to strengthen their metacognitive practices.
Mutual Benefits
Consistent with the College Reading and Learning Association tutor certification model, peer tutors and students engage in reciprocal practice in which both participants develop a number of learning skills and competencies. The peer tutors are able to share useful information, demonstrate effective problem-solving strategies and project positive attitudes while learning as both tutors and students. Tutors report improved communication skills and greater content understanding, while tutees describe reduced anxiety, greater satisfaction and more transferable skills as a result of tutoring.
The COCE Peer Tutoring Process
Our online peer tutors facilitate an innovative approach that promotes student self-determination, contemplative practices and ownership of successes, leading to increased self-awareness and self-esteem. Students partake in a personalized learning process to develop their metacognitive awareness. Reflection on and review of personal approaches to learning help students learn to change non-productive habits into successful learning behaviors. As illustrated in The COCE Peer Tutoring Process below, the tutor and student engage in a multi-step reciprocal learning process.
Peer tutors know the importance of providing learning opportunities that are within the student's Zone of Proximal Development. Students who learn without overextending their cognitive load are more likely to persist and achieve at higher levels than students who feel overwhelmed by the course content. Tutors consistently focus on targeted skills in small increments to ensure the student completes the session with confidence. In a non-directive peer tutoring model, the tutor continually checks for understanding.

The tutor creates a welcoming environment, prompts the student to identify specific tasks to complete the assignment, helps the student prioritize the tasks, explains learning frameworks and listens to the student's thought processes. The majority of the tutoring experience is spent in guided practice as the student tries to complete the assignment while the tutor asks questions to help the student think through a solution.

For example, our math tutors ask students to try to solve a problem on their own. Once the tutor notices where the student is struggling, the tutor will provide sample examples and walk the student through multiple examples as the student gains competence and confidence. The peer tutor prompts the student to explain the concepts they were practicing to check for understanding. The tutoring session ends with the student setting goals to complete the assignment or schedule a future session with the peer tutor, writing coach, learning community facilitator or faculty member.
A Safe Space for Failing and Succeeding
Peer tutoring is a learning-based relationship in which tutors listen, convey empathy and ask open-ended questions. Peer tutors provide a secure environment in which students feel safe discussing what they don't understand. When practicing a skill, students are encouraged to take risks and to make mistakes. The peer-to-peer relationship fosters trust as they participate in guided practice together. Students are taught to embrace challenges and develop a growth mindset when they participate in the guided practice sessions. Students learn to organize thoughts and materials, plan and prioritize, initiate tasks, focus on sustaining attention, and think flexibly. The structured, supportive environment of non-directive peer tutoring maximizes the student's motivation to participate and potential to learn.
Explore more content like this article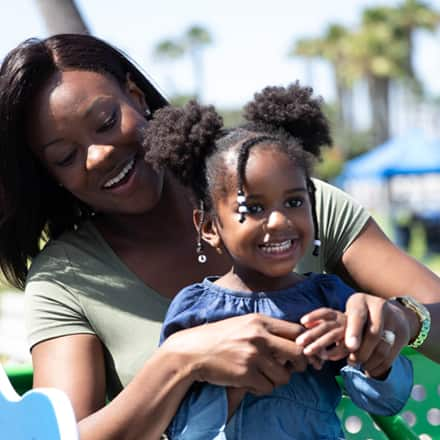 July 14, 2021
As we move toward a post-pandemic world, some kindness can go a long way in helping us be better educators and better human beings.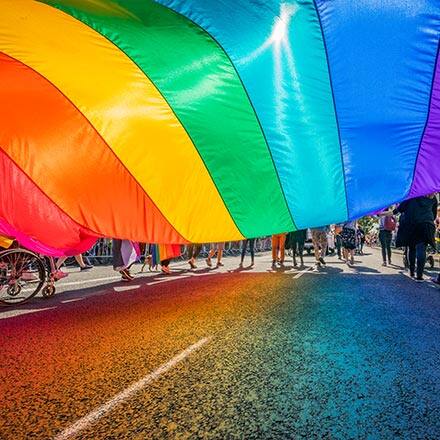 June 24, 2021
What about clips from the article, like: In a world where some believe and display that LGBTQ+ lives do not matter, we must continue to show the world through our pride that we do matter. When we learn to be prideful, we can continue to change the world for the better and be a beacon of light to those who are watching and waiting for us to come forth as possibility models for those who are fearful of exhibiting PRIDE.
May 26, 2021
The world is over a year into the COVID-19 pandemic and some people are growing tired of public health measures. What are some of the things that can be done to combat pandemic fatigue?