OFYE Matters: Exploring Feedback

The challenges our new online students often face, combined with what often has been extended time out of the classroom, can contribute to feelings of insecurity. Many online first-year students struggle with self-efficacy, which presents a hurdle online first year experience (OFYE) educators must overcome in order to deliver the critical feedback necessary for student growth, development and mastery of course concepts.
OFYE educators must deliver important and necessary feedback without exhausting students' motivation to learn. Furthermore, there are many adult learners who have not been exposed to the teaching tools we use for assignment feedback. This presents additional challenges around students' successful use and understanding of grading rubrics and their engagement with assignment feedback.
For this iteration of OFYE Matters, we gathered insights and strategies for successfully providing feedback to our first-year students.
How do you approach grading rubrics knowing there is a good chance many of these adult learners have not been exposed to these educational tools before?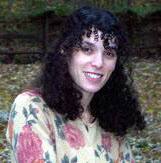 Jennifer Schneider, COCE team lead and instructor:
Asking a student for a "short paper" on a course topic is no more specific than asking a young child to build a castle out of Legos. Without specific and detailed instructions, outcomes will vary wildly. The castles (and papers) might be fantastic (creative, well-designed and well supported), but still fall short of the project's objectives or expectations. A child might build a tall and narrow castle, when I was hoping for a short and wide one. A student might provide great detail summarizing a theory, when I was looking for a critical analysis of two competing perspectives. Grading rubrics provide a detailed roadmap or set of instructions (i.e., a common knowledge base) for what specific type of castle (or paper) is being assigned and assessed.
I like to promote grading rubrics through a five-pronged (5 Ps) strategy. The 5 Ps embody a Proactive, Positive, Persistent, Purposeful and Prompt approach. First, I proactively raise the topic of grading rubrics with students. At the start of each new term, I clarify: What are rubrics, how do we use them, where we can find them and why are they important. I like to demo how to access rubrics through Screencast videos (sharing visual and audio support). My announcements and emails share direct links to weekly assignment rubrics. Rubrics become a part of our collective dialogue.
Second, I promote grading rubrics positively. I enthusiastically refer to grading rubrics as a powerful tool in our SNHU "success-kit toolbox." Questions seeking clarification about rubric elements are sought and strongly encouraged. I do this not to minimize the hard work that is required in order to do well on an assignment, but to empower students with the confidence that doing so is possible.
Third, I reference grading rubrics persistently. Working (and short-term) memory is limited. Knowledge gaps impede and limit students' ability to process new information. I can't assume that a message shared via an announcement or email at the start of the term will be remembered in week 2, 4, 6 or 10. Student inboxes, to-do lists and working memories often operate at capacity. So, I share weekly reminders (text, audio, video, etc.) to make the most of grading rubrics.
Fourth, I use grading rubrics purposefully. I actively and consciously grade in accordance with grading rubric elements. Clear, actionable comments accompany each critical element (whether or not met).
Finally, I apply grading rubrics promptly. Students (who are often, if not always, racing against a weekly clock) need feedback as promptly as possible each week. If I delay my grading rubric comments, no matter how detailed and constructive they are, their potential value is diminished.
Our students are smart, determined and excited about their education. Their excitement and enthusiasm for learning are palpable. This "5 Ps" approach has helped me help them succeed.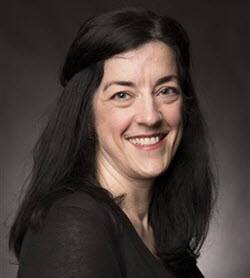 Theresa Haug-Belvin, instructor and coordinator, Southeast Missouri State University's First Year Seminar:
As someone who teaches a combination of face-to-face and online sections of a first-year seminar every semester, I can certainly attest to the differences in providing feedback for the two different types of classes. I tend to have an even distribution of traditionally aged students and adult learners in my online first-year seminar courses. Rubrics are used for every assignment in the online courses in order to ensure students know exactly what is expected of them. It can be challenging for some adult learners to get a handle on the rubrics; however, experience has taught me that they have far more questions if they do not have a rubric.
One of the challenges with teaching online is that face-to-face students can have their questions immediately addressed while I am introducing an assignment in class. Online students simply do not have the same opportunities to ask questions and receive immediate feedback when they first review an assignment. At the beginning of an online course, I provide examples of rubrics students will encounter throughout the semester. I then film a short video discussing the purpose of the rubric, how to interpret them, and finally to impress upon them the importance of following them when completing their assignments. Providing expectations at the beginning of the course can ensure your students will have a firmer grasp on what is expected of them throughout the semester and hopefully lead to a course where students can truly focus on their learning.
How do you approach providing feedback without overwhelming these new students?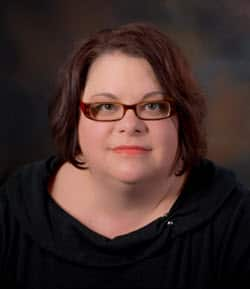 Elizabeth Lee, COCE instructor:
As OFYE instructors, I think we have a duty to work hard to not discourage or overwhelm students. This creates a great challenge for us, because we also have a duty to offer substantive feedback, and that means we have to use our skills to offer feedback in a positive way. One of my personal philosophies of teaching is to approach my job as someone who helps guide a student to strengthen his or her work.
I believe feedback should be two-pronged so as not to overwhelm students: concise and personalized. In every feedback box, I try never to have more than 4 sentences. I also, whenever possible, take an example from their writing and either ask a question to engage the student to add more detail, or offer an example that includes more detail. One other important approach I take is to mirror students in Proficient and Exemplary boxes. That way students know I have read and understand what they've written. For instance, in Audience I might write: "The audience is the class. Some potential challenges could be the differing life experiences of each one."
What strategies do you implement that help these new learners engage with and act upon your feedback?
Katie McGee, COCE instructor:
Earlier this year, I realized that just as I love technology but am often intimidated by the thought of trying something new, many of my students are similarly intimidated but are being brave and trying something new by enrolling at SNHU. Inspired by my students' bravery, I decided to try diversifying the way I provide feedback to benefit us all.
Specifically, I decided to try out Vocaroo for audio feedback. I plugged my categorical comments into the rubric as usual and used Vocaroo to record and submit a personalized message for each student, summarizing my thoughts about their effort. After posting my feedback, I encouraged my students to share their thoughts. The responses rolled in and were fascinating! The students reported they felt more "connected" to me and that this feedback was "more personable" than text feedback. In addition, students reported feeling more confident and positive about their performance in the class after hearing my encouraging words. So far the extra effort is paying off and I look forward to trying out new feedback strategies and technologies in the future
What is your overall approach to providing feedback to online first-year students?
Peggy Shaw, COCE instructor:
My feedback strategy for the past five years teaching SNHU 107 (Success Strategies for Online Learning) has not radically changed. Many of the students who take this course are either new to college or have not been in a college course for many years. This means that my feedback needs to be gentle, but specific. I work with students on their writing skills to prepare them for their program. I encourage them to utilize our Online Writing Center and other writing resources available to them. Also, I created a video showing them how to proof and spell check each post. Writing is so important in college and I offer many tips in my feedback on how to improve their writing skills throughout the course.
Additionally, I do a good deal of praising for what is done well. This positive feedback allows students to feel like their efforts are being noticed! Positive feedback is just as important – perhaps even more important than critical feedback for new students. In my feedback, I explain what I am looking for in their posts and assignments. I offer a chance to fix whatever is incorrect or missing in my discussion responses and also in assignments. When they do make the effort to correct something, I praise them exuberantly for their efforts. I do use rubrics and explain in each category why they received the score that they did. This helps them to know exactly how their points are earned.
I constantly see students who were nervous and afraid in Week 1 of the course blossom into high achievers. I believe this is because of the combination of recognition, praise and gentle guidance in my feedback.
Continuing the Conversation
What have you experienced in your classrooms with regard to grade feedback? Are you implementing different strategies? How are you navigating these challenges in your own classroom? What other observations or ideas do you have regarding feedback? Share your thoughts, ideas, observations, strategies etc. in the "comments" section just below the blog. We all win when we work together!
Looking Ahead
Our next installment will focus on the importance of the first few weeks of class for online first-year learners. Please share your thoughts on the following:
What do you do to connect with new online learners? How do you help students get to know you?
How do you help new online learners overcome technology challenges? What support do you provide them and how do you calm their nerves?
What are common challenges online first-year students have at the beginning of the term, and how do you help them make a smooth transition to their online learning environment?
What strategies are you implementing to help students fully engage with their new classmates and make meaningful connections?
What do you do when online first-year students are nervous or hesitant to get started in class? How do you help them overcome their fears?
Please consider submitting your short (two- to three-paragraph) responses for publication consideration. Send to Jamie Holcomb, associate dean of First Year Experience, at j.holcomb@snhu.edu by Sept. 8.
We will regularly pose questions about specific OFYE challenges and seek responses from educators for each post. Our goal is to work together to help our new online learners find success. Read our initial post here .
We also encourage you to continue the conversation in the comment area. Working together we can increase our virtual toolbox of skills, best practices, resources, ideas and strategies.
Explore more content like this article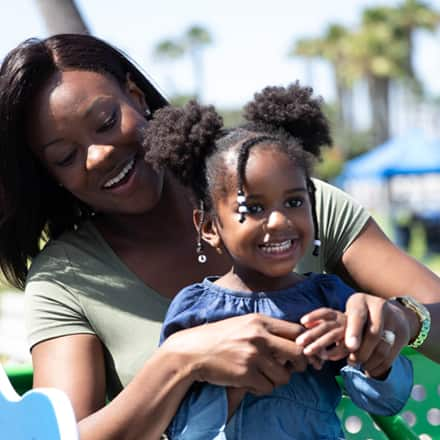 July 14, 2021
As we move toward a post-pandemic world, some kindness can go a long way in helping us be better educators and better human beings.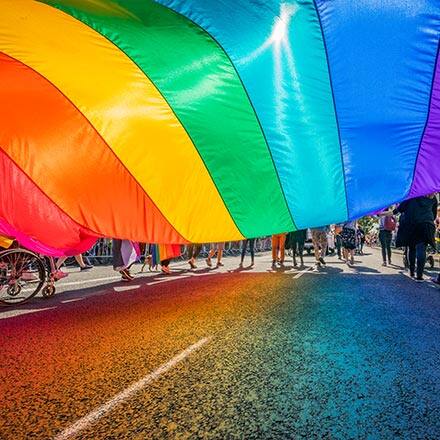 June 24, 2021
What about clips from the article, like: In a world where some believe and display that LGBTQ+ lives do not matter, we must continue to show the world through our pride that we do matter. When we learn to be prideful, we can continue to change the world for the better and be a beacon of light to those who are watching and waiting for us to come forth as possibility models for those who are fearful of exhibiting PRIDE.
May 26, 2021
The world is over a year into the COVID-19 pandemic and some people are growing tired of public health measures. What are some of the things that can be done to combat pandemic fatigue?