"If I Can Do It, Anyone Can": After 15 Years With Comcast, One Busy Employee is Finally Getting His Degree
James Gennetti leads an incredibly busy life. He and his wife have six children, he's involved in a charity that raises awareness for juvenile diabetes, is renovating an old house and refurbishing a show car, and he works full-time for Comcast's Northeast Division.
Recently, though, he added yet one more thing to his packed schedule: Gennetti is enrolled in College for America at Southern New Hampshire University, working to complete his associate degree.
"My goal is to become a senior director or a vice president within Comcast," says Gennetti.
Becoming a vice president would be a fitting cap to his career. He started with Comcast as a field technician 15 years ago and worked his way up to his current position: Tier 3 Comm Ops Fulfillment Representative.
Gennetti is essentially a technician who fixes problems for Comcast's other technicians. If a field technician is at a customer's home and can't resolve a problem, they call a Comcast representative. If that representative can't fix it, they contact Gennetti.
"I'm basically the last resort," he says. "I have to get the problem fixed to get the tech and the customer going."
Despite Gennetti's considerable experience, he has found himself losing jobs to people with more formal education.
Gennetti, who bypassed college when he graduated high school and went straight to work, recently decided it was finally time to get a degree. A traditional brick and mortar school, however, wasn't right for him. "With a regular college, I'd have to go somewhere for class or take online classes at certain times," he says. "With my schedule, I can't take a class every Tuesday night, because this Tuesday I might be free, but next Tuesday, I might have something going on."
A colleague told Gennetti that Comcast's Northeast Division had partnered with Southern New Hampshire University's College for America, a nonprofit, accredited college which specializes in delivering affordable, flexible, and relevant online education to working adults. According to Sarah Normand, senior account manager for College for America, 360 Comcast employees have enrolled with College for America since the partnership began in 2015 and six have graduated so far.
Gennetti began working on his degree in the spring of 2016. The program, which allows students to work at their own pace while receiving support from a success coach, is part of his hectic morning routine. He is up at 5:30 a.m. to see his wife off to work and wake the kids for school. Once the house is empty, he has two hours before his own workday begins, and that's when he goes to school himself.
"Before, in those two hours, basically I just sat and drank coffee or watched a little TV," he says. "Now I can use those two hours to study and do my projects."
As part of College for America's program, students work on real-world projects to develop relevant skills and knowledge that can be applied directly in the workplace. Students can set their own pace, moving quickly through subjects they are familiar with and spending more time where they need it.
"It seems like 75% of the projects I've been working on have to do with something that's actually going on at work at the time or that will benefit me at work," Gennetti says. "Right now I have to write an op-ed – though I might not need to write one for Comcast, being able to write better will help me communicate through email and best get my points across."
Gennetti has also applied what he's learned from College for America schoolwork to projects he works on outside of Comcast. One project for College for America was about setting up a fundraiser. He used that later when creating promotional materials for a golf tournament he helped organize to support the United Way.
Gennetti is in his third semester of school now working to complete an Associate of Arts in General Studies with a specialization in business. After that, he would like to pursue a Bachelor of Arts in Management.
"The way I look at it is: if I can do this, living in a house that's a madhouse and doing all these extra projects on the side at home, plus projects at work, anybody can do it," he says.
Explore more content like this article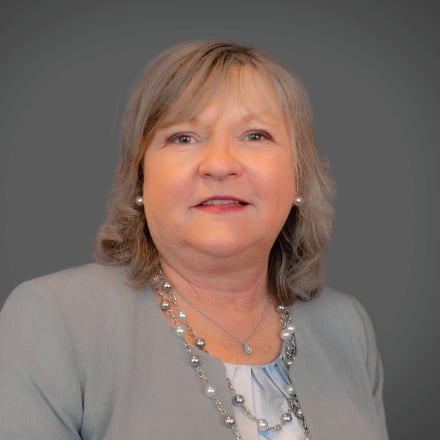 The Nursing Workforce of the Future
April 02, 2020
An interview with Associate Chief Nursing Administrator Lisa Urban at SNHU about how higher education and employers work together to build the nursing workforce.
What Healthcare Professionals Need to Know About AI in 2020
February 28, 2020
To prepare for the coming revolution, healthcare professionals need to understand the new benefits, risks and challenges of AI. Read a roundup of essential reading for nurses and other healthcare professionals on the subject of AI.