A New Degree Focused on Customer Service
Why Transforming the Customer Experience?
89% of companies plan to compete on the basis of customer service, but how are you preparing your customer-facing employees to do that?
SNHU Workforce Partnerships has spent the last year developing a specialized degree program to solve this problem. Our new AA in General Studies with a specialization in Transforming the Customer Experience gives an industry-driven, accredited learning path that empowers your customer-facing employees to create positive customer experiences, handle complex problems and represent the customer brand.
Building the Right Skills
Over 95% of jobs created since 2010 have gone to someone with at least some college-level training. And, by 2020 65% of all jobs will require education and training beyond high school. We are in an increasingly complex economy requiring more higher-order skills than ever before.
The new AA in General Studies with a specialization in Transforming the Customer Experience aims to build these skills in all elements of the customer-facing workforce.
Here's what students will learn:
Customer service essentials
Business essentials
Science, society, and culture
Communication skills
Critical and creative thinking
Quantitative skills
Digital fluency and information literacy
Personal effectiveness
Ethics and social responsibility
Teamwork and collaboration
Designed to Help Businesses
One of the key elements of this degree, and frankly all of the College for America degrees, is that it directly addresses underlying business needs. Beyond building necessary skills within your existing workforce, our programs help companies engage and retain those employees.
In the case of call center employees, this couldn't be more important as that job segment has one of the highest turnover rates in the country.
How to Get Started
Our account managers work directly with your HR & Benefits leadership to introduce our programs company-wide. We host online information sessions for your employees and handle all of the academic and administrative work for you, from transfer credits to financial aid to advising.
Once employees are enrolled, SNHU account managers will keep you updated with easy-to-read reports on student progress, new skills learned, and estimated graduation dates. To learn more about becoming a partner and offering this (and other) degree specialization, fill out our form here.
Explore more content like this article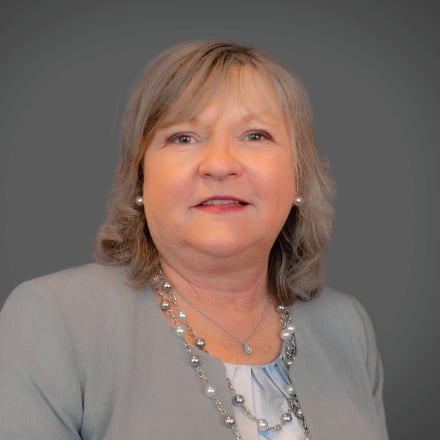 The Nursing Workforce of the Future
April 02, 2020
An interview with Associate Chief Nursing Administrator Lisa Urban at SNHU about how higher education and employers work together to build the nursing workforce.
What Healthcare Professionals Need to Know About AI in 2020
February 28, 2020
To prepare for the coming revolution, healthcare professionals need to understand the new benefits, risks and challenges of AI. Read a roundup of essential reading for nurses and other healthcare professionals on the subject of AI.