OFYE Matters: The First Days of Class

The first days of class are often considered to be some of the most important for students because they serve as a building block that can impact future success. This idea is then amplified when considering first-year students entering their online classrooms for the first time.
Many of these learners come to class with limited technology experience, which can contribute to high levels of anxiety, feelings of uncertainty and lack of confidence in their ability to succeed in online coursework. This is all in addition to the traditional first-day nerves and excitement many students experience.
Without the right support, these challenges can serve as barriers that prevent a strong start. OFYE educators must circumnavigate these challenges to help new learners have a successful start to their educational journey.
For this iteration of OFYE Matters, we gathered tangible strategies and classroom insights about helping students start strong.
What do you do to connect with new online learners? How do you help students get to know you?

William Roesner, SNHU Instructor
Many students often come to the classroom with preconceived notions about what the experience will be like and what outcomes they expect for themselves. Often, even though the students do not directly tell us, they already "know" if they are going to do well or not. It is these fears and worries that can hold a student back from participating and being the best they can be within the classroom. The personal and professional connection allows the student to calm their nerves and to develop a sense of normalcy. By building up this level of comfort, the student can focus on their academics rather than their fears, thus allowing them to develop routines, habits, and positive relationships within the classroom.
One of the most important things I do in trying to make a meaningful connection with my new students is to send them each a personal email on the first day of class introducing myself, who I am within the classroom, why I can help them reach their academic goals and that I know their advisor. I find that by including the advisor, who has been developing a relationship with the student for, at least, a few weeks, in the email can make the initial connection stronger. Another technique that I employ is at the very beginning of each term I enroll my students in the Remind.com service. This technology allows my students and myself to communication on a one-on-one basis that is more natural and normal for them compared to email or even a traditional phone call. Finally, one of the most important techniques I use to make connections with my students is to have videos of myself within the classroom. Each week I provide a video of a traditional lecture in which I introduce each topic and provide my own thoughts about how it can fit into their lives.
It is important to focus on simple technologies that show the instructor as a person and an individual who cares about the students' academic growth. By making these personal connections with new, online learners, students can develop feelings of normalcy within the classroom. Once the students develop this feeling of normalcy, they can work on creating strong time management habits, study skills and routines that encourage academic growth. While it may seem like a simple concept, basic needs of comfort and understanding should be encouraged and developed in first-year courses. Once basic needs are met, students can flourish.
What strategies are you implementing to help students fully engage with their new classmates and make meaningful connections?

Ryan Korstange, Middle Tennessee State University, Coordinator and Instructor
Most LMS platforms offer an online discussion board of some sort, which is useful in engaging students both with their classmates and with the content being presented in the OFYE course, though the way that discussion prompts are structured plays a significant role in the level of engagement students have both with their classmates and with the content they are learning.
I believe that providing conditions for more meaningful and engaging student interaction in the online classroom is an essential part of helping students develop connections amongst each other in the class and ultimately contributes to their success in the course and at the university.
Structuring the online discussion board for meaningful interaction is difficult. It is too easy for students to merely "check the boxes" by answering the initial question from the instructor and passively responding to their fellow students. These types of online discussions are neither engaging nor do they create connections between the students. So my solution has been to create conditions for collaboration in the discussion board assignments.
Here is an example of a discussion prompt I use in the second week of my online FYE course. The context is a discussion of goal setting.
In your initial post, I want you to identify one obstacle that could get in the way of your graduation. Note: Please don't duplicate obstacles – make sure you are adding something new.
As you respond to your classmates, help brainstorm effective plans for overcoming the obstacles that they have identified. Note: The plan you submit needs to be detailed and explained well. Make sure to give reasons why you think the plan will help the student overcome the obstacle.
Two things happen at the same time in the ensuing discussion: Students are share personal information with each other and are helping each other solve real problems, which leads to increased connection between the members of the class. Secondly, the students are relating the content they are studying to their own experiences and prior knowledge, which aids their comprehension and recall of the class concepts.
What do you do to connect with new online learners? How do you help students get to know you?

Jennifer Sturge, SNHU Instructor

One of the ways that I connect with my students is to introduce myself the weekend before class starts via email and add information about myself in the discussion forum that is not only about my education, but also about what I love to do. It's an attempt to get my students to see me as a person and not just someone "behind the curtain."

I feel as though when we are open with our students and share little tidbits about ourselves, it helps them to feel more relaxed and open toward their online learning experience. I am participating in the video team this term where I have one announcement that has my face each week. This was a challenge for me, as I never enjoy seeing myself on camera. I do feel as though it will help students to know that I am a real person who really cares about them and about their experiences.

Another way that I connect is with their introduction posts. I always find something to connect with. It can be the fact that they are from Governeur, New York, and I connect by telling them I once saw the giant roll of LifeSavers in the town square while passing through. Or, they might be from California and I tell them about my summer trip where we drove down the coast from San Francisco to Big Sur. If they have kids, I almost always make an instant connection. Being a parent does that!

In short, there's no magic bullet. It's just being human and making sure I find that one connection that helps me to get to know my students. I use a lot of images. I try to find pictures that share the thought or idea that the student is conveying and post them in the discussion. It also helps me to make connections when they come back with a thank you for the awesome picture or motivation.
Continuing the Conversation
With the start of the fall term well under way, what have you experienced with your students in the classroom? What strategies have you implemented that have worked to help students make a strong start? What challenges have you helped students overcome that were not discussed above? How did you create connections with your learners, and how have those connections positively impacted your class?

Please join the conversation in the "comments" section just below the blog and share your own thoughts, ideas and observations on this OFYE topic. We all win when we work together!
Looking Ahead
Our next installment of OFYE Matters will focus on leveraging technology in the classroom to help OFYE students understand concepts, engage with peers, find success and stay connected. Please share your thoughts on one or more of the following:
How are you using technology to help OFYE students overcome specific barriers?
How are you leveraging technologies to stay connected with students?
What technologies are you using to keep students engaged with course content?
Where and how are you using technology in the classroom to generate a strong classroom presence?
How has technology positively impacted your connection with OFYE students?
Please consider submitting your short (two- to three-paragraph) responses for publication consideration. Send to Jamie Holcomb, associate dean of First Year Experience, at j.holcomb@snhu.edu by Oct. 6.
We will regularly pose questions about specific OFYE challenges and seek responses from educators for each post. Our goal is to work together to help our new online learners find success. Read our most recent OFYE Matters blog here. We also encourage you to continue the conversation in the comment area. Working together we can increase our virtual toolbox of skills, best practices, resources, ideas and strategies.
Explore more content like this article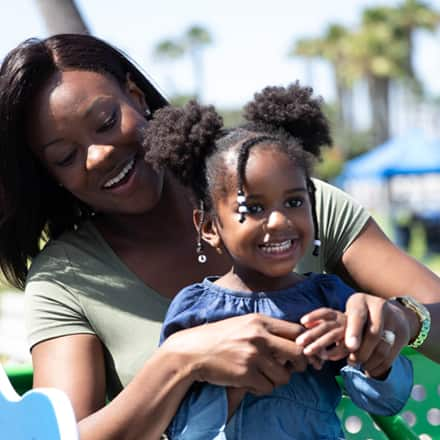 July 14, 2021
As we move toward a post-pandemic world, some kindness can go a long way in helping us be better educators and better human beings.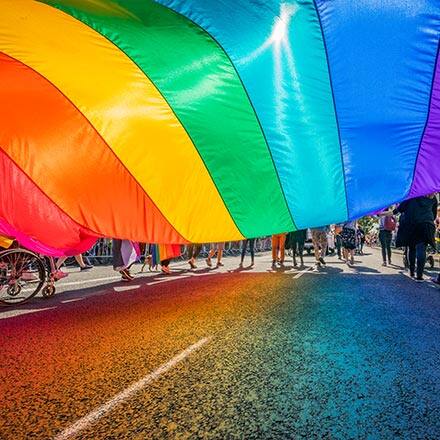 June 24, 2021
What about clips from the article, like: In a world where some believe and display that LGBTQ+ lives do not matter, we must continue to show the world through our pride that we do matter. When we learn to be prideful, we can continue to change the world for the better and be a beacon of light to those who are watching and waiting for us to come forth as possibility models for those who are fearful of exhibiting PRIDE.
May 26, 2021
The world is over a year into the COVID-19 pandemic and some people are growing tired of public health measures. What are some of the things that can be done to combat pandemic fatigue?