Career Exploration Program Lands Ryan Rivers in a New Industry
Ryan Rivers knew he wanted a change. He was no longer satisfied with his career in law enforcement and security following four years in the U.S. Air Force. Now partway through his bachelor's degree program, he's already working in a new field thanks in part to a four-part career exploration and development program called Scoring in Transition.
Rivers was one of 25 online college students who participated in the program, a partnership between Southern New Hampshire University and the Boston Celtics. The four sessions included a career assessment, resume writing, mock interviews and concluded with a hiring fair.
It was at the hiring fair held at the Celtics practice facility in Waltham, Mass., that Rivers interviewed with representatives from Triumvirate Environmental. After a second interview at the company's offices, Rivers was hired as a field service technician. "I've always been a very outdoorsy kind of person and science has always fascinated me very much," he said. "It just fascinates me. That's why I landed on it."
Rivers said he didn't want to be behind the desk. He's certainly not now and spends his days traveling to various work sites cleaning some variety of toxic material or waste. The company offers a range of services, including wastewater cleanup, soil remediation and cleanup of chemical spills from emergency incidents. Some days are spent decontaminating a former laboratory so a building owner can lease the space to a new tenant. "Essentially what I do is a lot of field work. A lot of the hands on. A lot of the manual stuff," Rivers said. "The main interest I had was gaining experience in the field in some capacity."
The Scoring in Transition initiative, now going into its third year, between SNHU and the Celtics seeks to help military servicemembers and veterans transition from the military to a civilian career by helping them gain skills to understand better how to market themselves to employers.
Less than a year into the bachelor's in environmental science, Rivers said he was skeptical about attending the Scoring in Transition program but found it surprisingly helpful. He was already comfortable in job interviews, he said, but benefitted greatly from the resume-writing workshop. Since his previous experience was in the military and law enforcement, he was able to rewrite his resume so it highlighted skills that could relate to a position in environmental science and added quantitative values to some of the accomplishments he achieved in past positions.
"The resume portion of it I found extremely helpful. My resume changed from night to day," Rivers said.
Steve Thiel, SNHU's senior director of strategic partnerships, said while he's thrilled Rivers found a job through what was dubbed the Suits and Sneakers Hiring Fair, the broader goal of the program isn't necessarily immediate employment. The hope is to help transitioning servicemembers learn new skills and become better equipped to find meaningful work at a company that values their service. "You're hoping to make them feel job-ready and job-confident," he said. "Ultimately we're just making connections. ... We just want them to find fulfilling work that utilizes the skills they've developed in the service."
For now, Rivers said he's focused on building up more experience on the job and potentially moving to a supervisory role, raising his three children and finishing his degree. Once that's done, he'll figure out where he wants his career to end up ultimately. "My main purpose was to get my foot in the door with a company ... to grow and expand my knowledge base," he said. "With the degree, there's going to be a lot more opportunity with this company. I'm really happy with the job. I'm really happy where I'm at right now, and I'm learning a lot."
Joe Cote is a staff writer at Southern New Hampshire University. Follow him on Twitter @JoeCo2323.
Explore more content like this article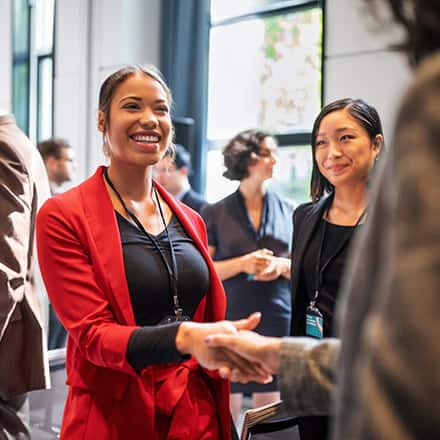 June 04, 2021
The day you receive your diploma from your university is a proud one, marking the culmination of your degree. But, your relationship with the university doesn't have to end there. Alumni are an integral part of a university community and are true advocates for student success.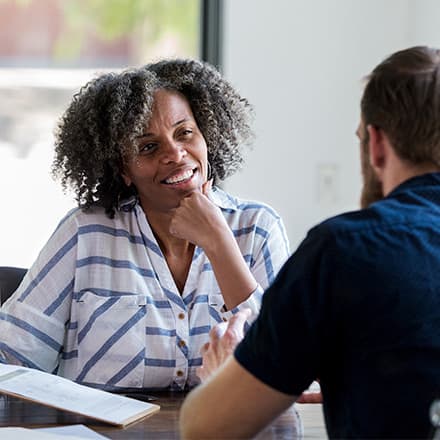 June 03, 2021
To get your ideal position with a company you admire, you have considerations to address before, during and after the job interview. Here are some tips on how to succeed at a job interview, common questions employers might ask you and ideas on what to ask them in return.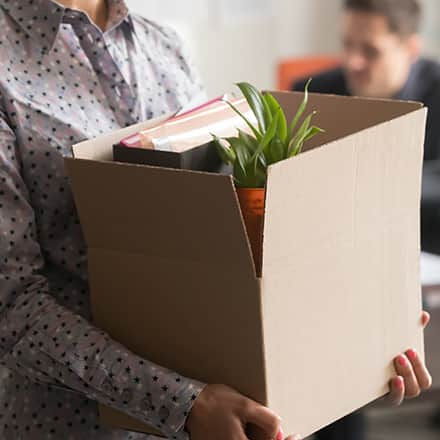 May 26, 2021
Deciding to leave a job is a tough decision. We spend roughly half of our waking hours each week at work. The time, energy – and often heart – we put into earning a living is considerable. Having a stable job is crucial. So, how can you know when it's time to leave?