Nonprofit Management Student's Coalition to End Cyber Bullying
Helping others is a natural inclination for Abbey Sager. She's been involved with service projects since she was a youngster, spent nearly a decade in the Girl Scouts and pursued volunteer opportunities well beyond that time. As she got older, Sager focused more on social issues, such as the effects of cyber bullying. That's something she knows quite a bit about on a personal level, too, having experienced it firsthand throughout middle and high school.
Sager said it "became intolerable in high school." Enough so that she eventually left school after realizing she was no longer participating in the things she enjoyed most: school musicals, field hockey, choir and more.
Finding Solace in Music
Music, however, played a big part in allowing Sager to realize much of what had been said by those who bullied her online not only wasn't true, but had little to do with what she should believe about herself. It would be Lady Gaga that was a positive influence for Sager in how to deal with bullying. "Her music, her words, and how she only ever uses her power to speak up for what is right and what is wrong, including bullying," Sager said. "She made me realize my self-worth."

She began to realize that she wasn't alone. "At the time, I felt like I had to change who I was," she said. "After realizing that's not true, I wanted to actually do something about that. There were probably plenty of people that felt the way I did and I didn't want anyone to go through that."
An Award-Winning Mission to End Online Harassment
Sager created Diverse Gaming Coalition, a nonprofit "dedicated to ending online harassment through social advocacy and community outreach," according to its website.

Diverse Gaming Coalition received a $2,000 grant earlier this year as a finalist at The Allstate Foundation Good Starts Young Rally. The initiative, according to Laura Freveletti, senior manager of corporate social responsibility at Allstate Foundation, is now in its fourth year and "is about increasing the likelihood that young people will have success and be prosperous in life. Young people today face a more complex, economically challenging and globally connected world than ever before. Good Starts Young is committed to empowering future generations with the strength, confidence and skills to rise up as leaders, realize their full potential, service causes greater them themselves and make the world a better place."

Diverse Gaming Coalition was one of more than 288 teams of young adults at the Allstate Foundation-sponsored Peace First Challenge, each identifying serious societal issues such as bullying, hunger, racism, violence and more - and developing innovative solutions to those problems. "Abbey and her team created a unique and non-threatening way to educate about bullying ­- via a comic book - and as a result, her team was chosen as a finalist," said Freveletti. "The top ten teams came to Chicago for the Good Starts Young Rally, which included two days of preparation and coaching by experts from the profit and nonprofit sectors." On the last day of the rally, each team pitched their ideas to a panel of judges. The top team was awarded $10,000 and the other finalists received $2,000.
An Education to Empower Her Mission
With aspirations for her organization "to one day be a household name for all the right reasons," Sager knew an education related to business and nonprofit management would be integral for long-term success. Having completed her GED after leaving high school, Sager enrolled in Southern New Hampshire University's online business administration bachelor's degree program, with a concentration in nonprofit management.

Her husband, Austin, who is a year into earning his degree in accounting and finance online at SNHU, influenced her decision. Sager realized he never had a single complaint about his courses and was always learning something new.

"Being an online student has given me the freedom to have a part-time job to sustain my family as well as give me the opportunity to do the things I'm passionate about, such as my nonprofit," she said.

While Sager certainly has a lot going on, she said, "Juggling my responsibilities is something that's not difficult for me to do because I always remember I have an end goal that one day I will be able to achieve, which keeps me pumping out energy to do it all."
Pamme Boutselis is a writer and content director in higher education. Follow her on Twitter @pammeb or connect on LinkedIn.
Explore more content like this article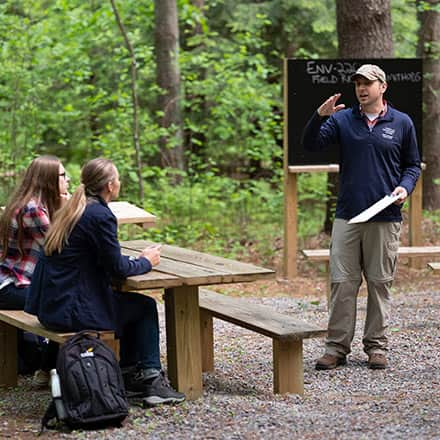 June 09, 2021
SNHU Arboretum, accredited by the ArbNet Arboretum Program and Morton Arboretum, is more than a learning space for campus courses. Students in the online environmental science program also tap into the 25-acre forested wetland, using the data generated there in their courses.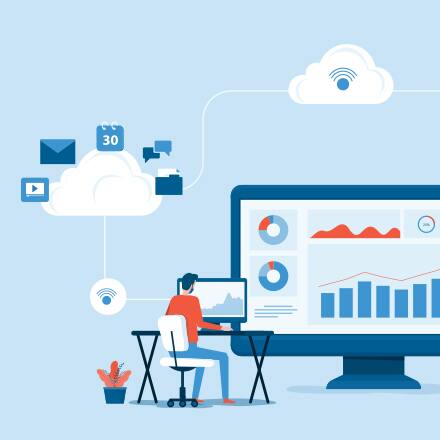 June 08, 2021
When you stream your favorite music or shop online with your favorite retailer, you're taking advantage of cloud computing. But what is cloud computing, really? Explore this fast-growing computer science field and how to get started with a cloud computing career.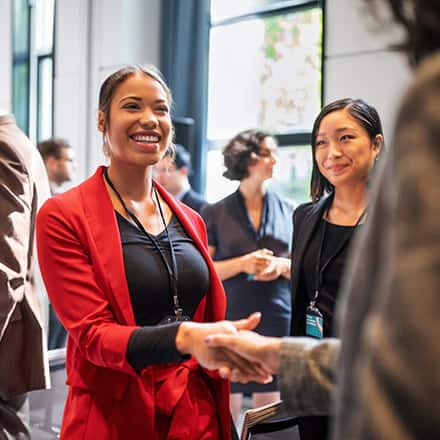 June 04, 2021
The day you receive your diploma from your university is a proud one, marking the culmination of your degree. But, your relationship with the university doesn't have to end there. Alumni are an integral part of a university community and are true advocates for student success.