Business Student Spotlight: USAF Technical Sgt. Fernando Gutierrez
Fernando Gutierrez said he defines success "as the fulfillment of overcoming challenges, reflecting back and saying 'I did it.'"
A technical sergeant in the United States Air Force, Gutierrez graduated Southern New Hampshire University (SNHU) with a bachelor's in business administration in 2015. He is now only two courses away from earning his Master of Business Administration. Gutierrez joined the Air Force when he was 19 years old. For 11 years, he has been working as an aerospace maintenance technician. Finding a way to manage his time between school, work and family has been a challenge, but Gutierrez said the effort he put forth to balance these aspects of his life has been essential to his success.
Earning His Degree
After earning his bachelor's degree, Gutierrez said he was on a roll and wanted to keep the momentum he had going. "I chose to pursue an MBA because I wanted to refine my knowledge in how to be a great manager and leader," Gutierrez said. He said the program has been helpful because it "has expanded my perspective in how to tackle various organizational problems."
Looking back on his recent studies, Gutierrez said he enjoyed taking the courses in his leadership concentration the most. In these leadership courses, the students examined case studies from leaders in various industries. By breaking down the approaches that worked and researching actions that could have avoided periods of loss, Gutierrez said he learned "methods to refine (his) skills to lead and manage people."
He said he also learned what kind of leader he could be. "The MBA program has enabled me to understand not only how an organization functions, but how I could impact it," Gutierrez said. "With this framework, I have been able to communicate well with upper management, gain trust from peers in how to solve complex problems and be able to relay experiences to subordinates in a manner they could absorb, learn from and utilize to positively impact the organization."
Applying New Skills in the Workplace
Gutierrez said he was able to apply what he had learned in his courses immediately in his current job. "I have been able to better understand the broad scope of how an organization is managed, instill positive change to streamline programs and processes and bridge the gap between supervisors and subordinates to better function as a team."
When it comes to his future in the Air Force, Gutierrez said he hopes to retire at the highest enlisted rank after having had the opportunity to "lead, serve and protect airmen from a strategic level." The airman has nine years until he can retire but is preparing for a new career after he leaves the military.
Gutierrez said his current plan for transitioning from the military to the civilian sector is to pursue a career that allows him to work within and serve the community. Although he's focused on this path, Gutierrez said he's going to keep his mind open to possibilities that may arise between now and then. As he plans for his future as a civilian, Gutierrez said he hopes to make the shift from service member to community leader by "entering the education system to be an administrator or being a director of a city's department."
Volunteerism
In addition to his career, the lessons from leadership courses Gutierrez has taken have been applicable in his work environment as well as his time spent volunteering.
"It has been within volunteerism that my...leadership abilities shined," Gutierrez said. "In my career, I have been elected by peers as President in three distinct military base private organizations. Each of these professional organizations allowed me to grow as a leader, inspire others and conduct countless hours of high visibility volunteerism for my stationed base and surrounding communities."
Gutierrez has continued his volunteerism after moving to Clovis, N.M. Through volunteer opportunities, Gutierrez was able to spend some of his free time assisting the Clovis Parks and Recreation Department. He said he enjoyed seeing community members come alive as they worked together in team efforts fueled by people who cared. "The most fulfilling aspect (of volunteering ) was seeing people coming together to make a better impact for the local community," he said. "There were teams set up ranging from 10 people up to 120 people painting around the city's parks, removing graffiti and even helping beautify the city's zoo."
During these hours volunteering, Gutierrez said he was able to apply skills he learned in his leadership courses. "Volunteering really tested my abilities to be a leader," he said. Gutierrez said taking leadership courses helped him succeed as a volunteer "...because it taught me how to communicate with different audiences, collaborate with outside agencies and bring everyone together to work towards a common goal."
A Drive to Succeed
"What drives me to succeed is my support team, which is my family," Gutierrez said. "I reflect back and recall my family continuously telling me that I can do it and that they believe in me. Having this faith and confidence from people I trust gave me the drive and determination to complete my bachelor's."
Gutierrez said he has had to put a lot of thought toward balancing his work, school and personal life to maintain a high grade point average. "As you can imagine, there have been many struggles in balancing my efforts."
Gutierrez has had to take his military duties and personal needs into consideration, and said while he has had to pause his education on occasion, it never dampened his aspiration for success. "It has not been easy balancing full time classes, military obligations, being deployed and being a husband and father," he said. "There have been terms I did not take courses due to being deployed or just needing a break, but I pressed forward because I had a desire to succeed and had full support from my family to achieve my BS degree and soon-to-be MBA."
Inspiring Others
Gutierrez said he encourages other service members to work toward their degrees as well. "Not only as a leader, but as a wingman who cares about his subordinates, I highly encourage (service members) to take advantage of their military benefits and get an education in a field that interests them," he said. The main reason Gutierrez said he urges other service members to start working toward their degrees while in the service is because "having benchmarked academic accomplishments is a personal fulfillment, a chance to be a role model for others to follow and it gives you credentials needed that job recruiters may be looking for."
Between the work he has put into earning his degrees, his volunteer hours and sharing his experiences with others, Gutierrez said he wants to inspire others to do the same. "I hope that my story could inspire others by seeing it is possible to press through struggles, balance life responsibilities and see themselves succeed."
Ashley Wallis is an Army veteran and writer with a BA in English Language and Literature from SNHU. She is currently living in the Denver area. Find her on twitter @AshDWallis.
Explore more content like this article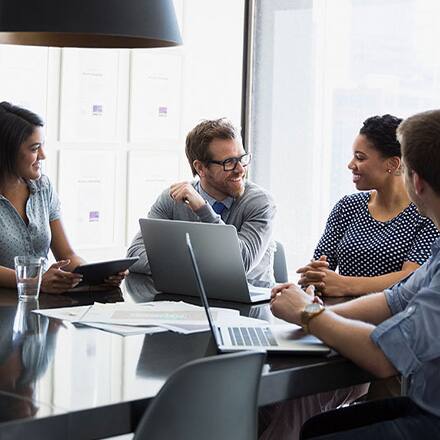 June 23, 2021
Today's MBA programs provide plenty of options to focus on particular aspects of business in either a specialization or concentration - giving you a competitive edge in today's job market.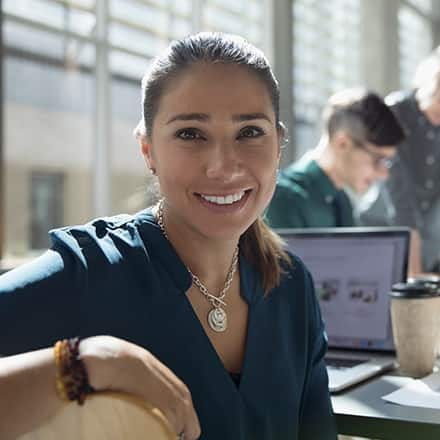 June 16, 2021
Thinking about earning a degree in accounting? Your learning could prepare you for more jobs than you'd think. There are many alternative careers for accountants across the finance and business world.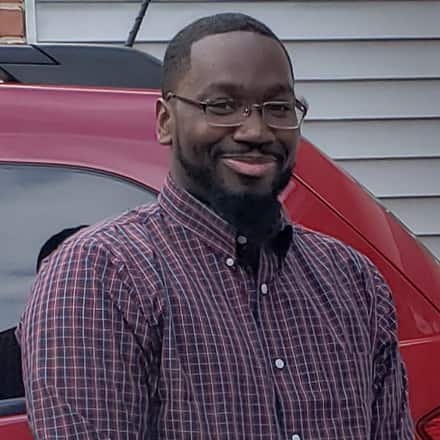 May 27, 2021
Steven Moore is approaching a decade as a human resources assistant, and while he loves his job, he is stuck in his pay grade. Now he's the 31st military spouse to receive a full-tuition scholarship to SNHU through Operation Homefront and is ready to take the next step toward career advancement.