SNHU, Galaxy Open 24th Community Soccer Field in L.A. Neighborhood
One of the dozens of little boys stepped gingerly onto the new turf field beside the 109th Street Recreation Center in the Watts neighborhood of Los Angeles.
"This feels weird," he called back to his friends.
A little girl followed him inside the chainlink fencing. "Look at the white grass!" she said looking at what was actually the boundary lines of the miniature soccer field
The reactions weren't surprising. Many of the kids that visit the recreation center had never been on a real soccer field, never mind one made of artificial turf. But a few minutes later they were all over the field, formerly a run-down and little-used tennis court. Dribbling a small soccer ball up and down the length of the mini-pitch - or futsal - while LA Galaxy officials played goalkeeper. Others outside the new field booted soccer balls at a large, inflatable soccer goal.
The field unveiled Oct. 11 was the 24th "mini-pitch" Southern New Hampshire University has helped build in communities in need across the country. This one, the second in Los Angeles, was built in partnership with the LA Galaxy Foundation in possibly the neediest of communities.
Watts, the site of race riots more than 50 years ago, continues to battle high crime and poverty rates and low education levels. More than 4,500 households made less than $20,000, according to a 2008 profile of the neighborhood by the Los Angeles Times. Less than 3% of the community had a four-year degree while more than one-quarter had not graduated from high school. In the past six months, there were more than 400 violent and more than 500 property crimes in the neighborhood, according to the L.A. Times profile, Mapping L.A.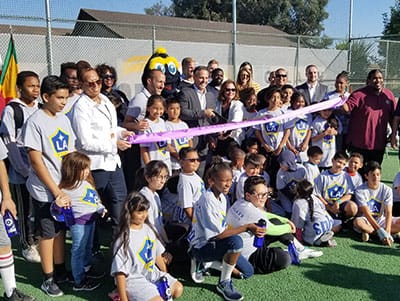 But the tide is turning, according to community leaders. A part of that turnaround, according to L.A. Police Officer Matthew Martinez, is the efforts by police to engage community members face to face. Martinez is part of LAPD's Community Safety Partnership Unit. He and his partner, Officer Zadi Borquez, have been driving a group of kids from the 109th Street Recreation Center to a field in Hawthorne, Calif., about an hour away. Kids in Watts should have safe places, too, he said.
"They're coming together on the soccer field. It's something that's uniting everyone in Watts," Martinez said. "We don't have many spaces for kids to play that are safe. This is going to be one of those spaces that's going to be used extremely well. A kid that had to go ... an hour drive now is going to be able to walk to a facility and play. They definitely deserve it."
Vicki Israel, the assistant general manager of the city's Department of Recreation and Parks, said the neighborhood has been long associated with crime and violence but hoped recreational resources would help give kids other options. "By providing recreational opportunities we hopefully fill in some of that gap and some of that bridging to other communities and other opportunities for kids," she said. "It's all about exercise, staying fit, making yourself feel good. And that's what we really want to bring - an opportunity. And it's free. It was just a perfect win-win for everybody."
Unveiling the field wasn't the other purpose of the event in Watts. Unbeknownst to him, Borquez's partner Martinez had nominated him for a full scholarship to SNHU where he can earn his online master's degree in criminal justice. Steve Thiel, SNHU's senior director of strategic partnerships, surprised Borquez and said empowering community leaders was another way to help improve the community. "It is important that we do these types of projects. We realize that learning can happen in many different kinds of formats, not just classrooms," he said. "As much as this is for these kids here and we're incredibly excited for this field benefiting them, we also feel a debt to the community leaders who have enabled these things to happen."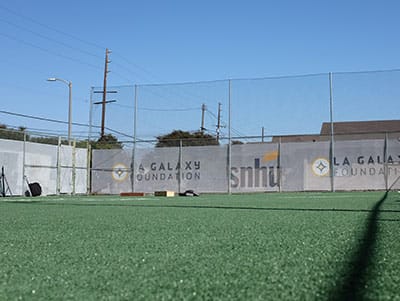 Borquez, who emigrated from Zamora, Michoacan Mexico in 1990 at the age of six, said he was "in awe" when Thiel told him about the scholarship in front of the crowd gathered for the field unveiling. "This is a dream come true," he said.
Borquez had long dreamed of becoming a police officer and joined the force in 2010. He's hopeful to be promoted to sergeant in the next year and said he would have to have a master's degree to advance any further. "It's not just about promoting (up) the ranks of the department but about giving back to the community," he said. "My goal has always (been) coming back to the inner city and communities like this and giving back and showing them that anything is possible. You don't have to become a police officer, but I show them I was able to accomplish my dream of becoming a police officer. They can do whatever they want to. They can make their dreams come true."
The Watts field also serves as a promise fulfilled, Borquez said, since the kids were told about the plan a year ago and some were skeptical it would actually happen. "I think the mini-pitch is going to have a great impact because now they see that it's a reality," he said.
Los Angeles Councilman Joe Buscaino said the Watts neighborhood is "park poor" and needs collaborations like the one between SNHU and the Galaxy Foundation to create resources for the area. "SNHU couldn't have picked a more deserving community than Watts," he said.
Galaxy goalkeeper Jon Kempin was also on hand. Kempin, who is studying business online with SNHU, said it was a thrill to see how excited the kids were to have somewhere to play soccer like he did when he was their age. "Something like this, I had growing up, and I loved it. I was out with my friends, creating new friendships and learning how to play the game, and ultimately it allowed me to be where I am today," he said. "Some of them have never even played soccer before, so to have a field where they can come out and play and kick the ball around and learn how to play is awesome."
Joe Cote is a staff writer at Southern New Hampshire University. Follow him on Twitter @JoeCo2323.
Explore more content like this article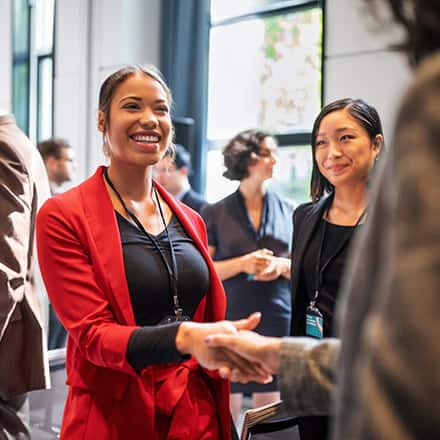 June 04, 2021
The day you receive your diploma from your university is a proud one, marking the culmination of your degree. But, your relationship with the university doesn't have to end there. Alumni are an integral part of a university community and are true advocates for student success.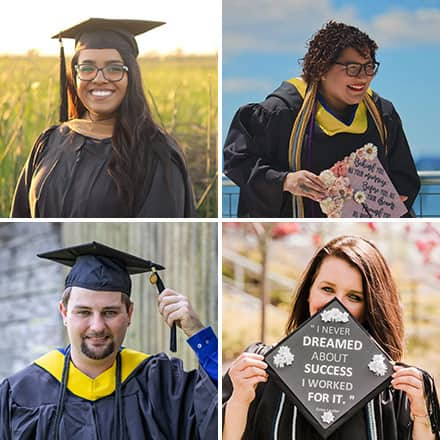 May 10, 2021
Determination has always been a key characteristic of SNHU graduates but never more so than within the 43,000 students who persisted throughout the pandemic in completing their degree programs.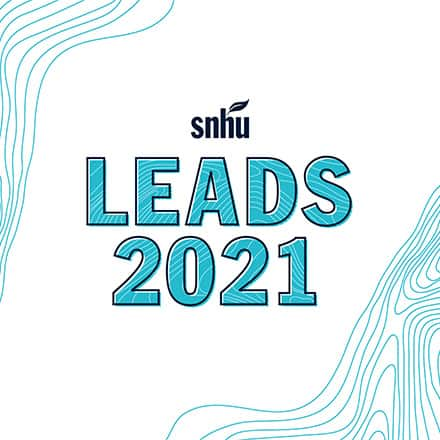 April 22, 2021
SNHU students, staff and alumni worldwide dropped by the 7th annual LEADS Conference earlier this month for personal and professional development that focused on academic achievement, leadership and career advancement.