Challenging the Status Quo to Support Student Success
Co-Authored by Tracey Osborne
Two comments have stuck with us over the years, shaping decisions in our development and helping us challenge conventional wisdom that sometimes prevent academics from doing the right thing.
Student Comment # 1: "You tell me, do I buy your $300 textbook or do I put oil in my tank for a cold New England winter?"
After telling the student to buy the oil, I began to question many of the assumptions we make about student resource purchases. While we continue to drive down costs, a resource for that same class now costs $75, we had to expand our expectations for the learning resources we chose. Now when our Learning Resources analysts source material, we go beyond price and learning outcome coverage to engage partners around desired student learning experiences. We've worked with vendors to lead the way on data analytics, accessibility and information security guarantees.
Our partnerships have broken new ground in how we think about the science of teaching and learning and about deploying resources. These partnerships also led to saving students nearly $4 million for the 2016-2017 academic year. At Southern New Hampshire University (SNHU), we will continue to keep the student at the center of the experience and make sure that we live up to our mission of making education accessible for all.

While that first problem had a relatively easy solution, the second was more heartbreaking and complex to solve.


Student Comment # 2: When asked if she had used our Online Writing Center for her first major paper, the student replied, "No, maybe next term I'll work up the courage to make an appointment.
Our writing coaches may be the gentlest human beings on the planet, but we can't whisper in each student's ear, "Trust me, they are kind and gentle and just waiting for you to call." However, we could question the assumptions we made about the support we provide, how we provide it, and how to change the path students take to get it. Recently we introduced three critical components to make it easier for students to access support — hopefully without having to muster up the level of courage one would expect for something like skydiving.


Embedded Rubric Feedback
One of the opportunities we noticed early on was that we needed to increase the collaboration between our faculty and our Academic Support Services, making sure faculty knew the right resource to refer students to and when to refer them. By working with our associate deans of faculty, we created rubric feedback that faculty could include in their comments to students that directed students to specific resources to help with the competency they were struggling with. We found this empowered the faculty and increased student traffic early in the term, when we had the most time to work with the student.


Learning Communities
Imagine getting frustrated by a concept you don't understand or an assignment prompt for which you need a safe space to play with before posting. Click over to our Learning Communities and you now are in a chat forum where you see another student has asked the same question and another student chimed in with an answer, or a coach has pointed to a resource that enables students to consider the challenge a bit differently.

This non-evaluative space has provided the perfect "safe space" for students who may be looking for support, but aren't ready to raise their hand. The Learning Community helps the student to feel they aren't alone with their questions and are part of a community that is invested in their success.


Peer Tutoring
Located within the Learning Community, Peer Tutors do several jobs. They monitor the Learning Community, help students work through issues, and host individual and group tutoring sessions. Our Peer Tutors are often first-generation students who were successful in the course or program and are now giving back, gaining valuable coaching skills, and staying engaged with the university.

We credit these three changes with the sudden increase in students seeking support resources and our ability to support that surge. We know that successful students seek support and that every student has the opportunity to be successful.


Originally published in Beyond the Ivory Tower, an annual publication of Southern New Hampshire University.
Explore more content like this article
A Bridge to Better Learning
March 16, 2020
Creating an effective learning environment is no less challenging than building a bridge: because human behavior is just as formidable as steel and concrete—but it's far less predictable.
Scaling an Undefined Landscape with Consumers as Our Guide
March 13, 2020
All organizations must be agile enough to evolve and effectively face the challenges of a VUCA future. For those in higher education, rather than ask what might change the industry in the future, we should ask what external forces are most likely to disrupt the lives of learners.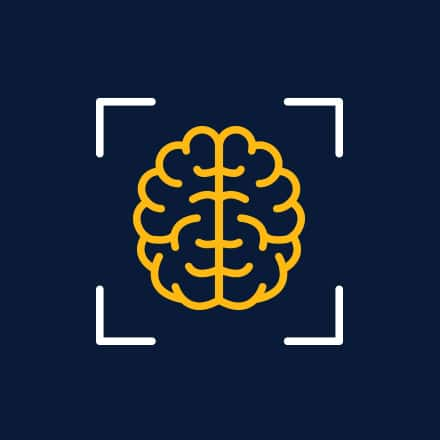 Learning, the Brain and Memory
February 21, 2020
In this article, we will explore 5 points to effective learning promoted by Polk, and supported by decades of research.