Advancing Technology Literacy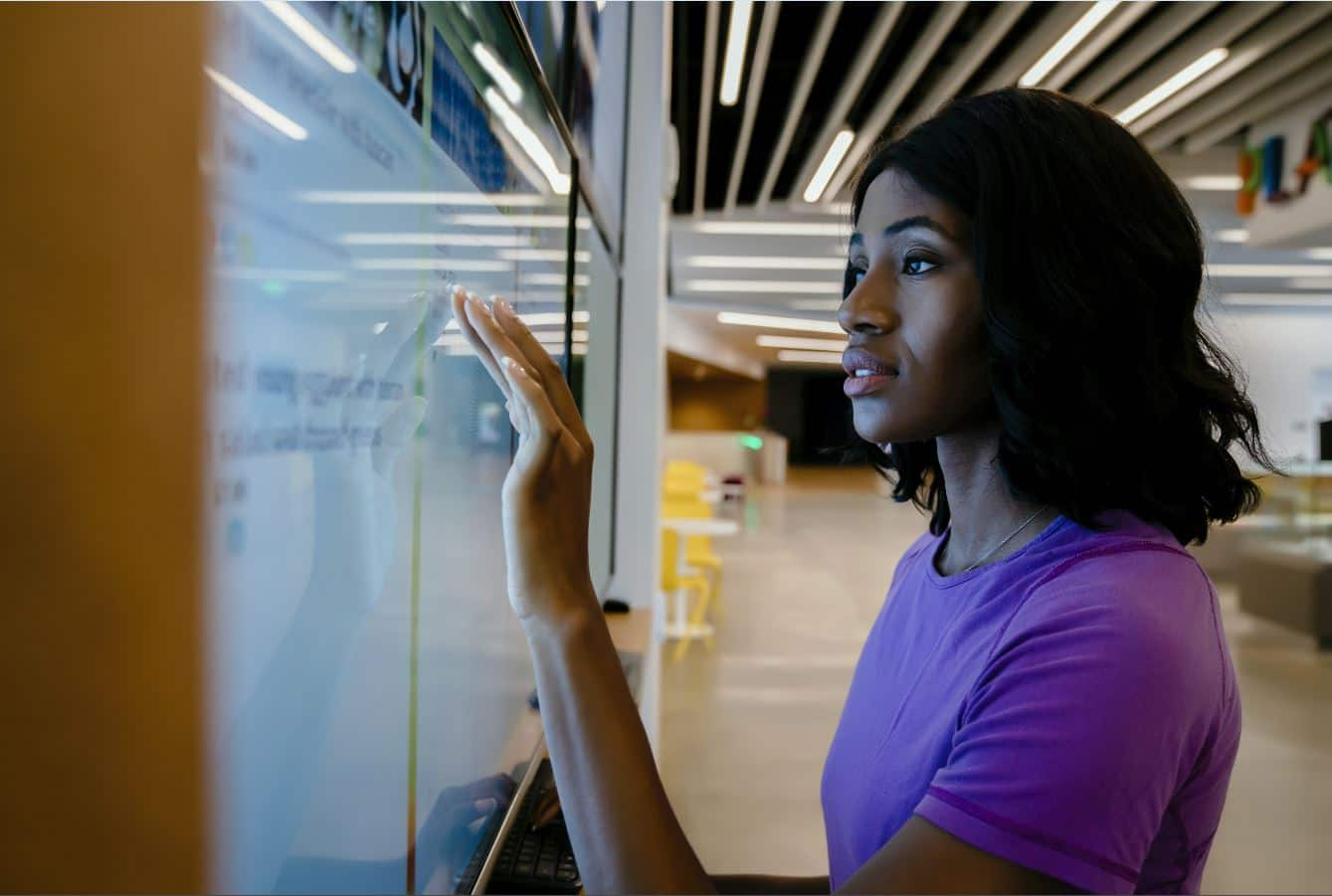 As technology continues to morph and change, the jobs available will also continue to morph and change. New ways of teaching and learning will need to be created to meet the ever-changing demands.

As teaching and learning changes, we will no longer simply validate an individual's competence after they have completed a set number of years of schooling. Associate degrees, bachelor's degrees and master's degrees likely won't go away; however, different forms of recognizing competency will and are emerging. It no longer makes sense to credential people only in denominations of degrees, but it does make sense to recognize competency in technical skills and abilities.

Stackable credentials, badging and micro-credentials are all new ways of thinking about validating competence and providing pathways to success for people who otherwise weren't able to work in technical areas. For example, many higher education institutions require calculus as an "entrance" point for many STEM fields. What about those people who weren't able to get through calculus in high school, or came from an education system where calculus wasn't an option?

Access to the tools and technologies needed for many of these jobs is also an issue. Bring your own device (or BYOD) is the norm today. If an internet connection is available, you can and should be able to bring your own device to get the information you need in the format your device can handle. This, too, has changed up the ability of more people to get retrained in different STEM areas.

Economists are predicting the loss of many jobs as a result of ever-advancing technology. In recent history, technology has done the opposite, creating more jobs than it has replaced. Technology will continue to do both — create some jobs and replace others. Some jobs won't go away but will change, requiring new approaches to training.

For example, self-driving trucks may change the role of a truck driver, but not necessarily eliminate truck drivers. They may also change the "learning path" for truck drivers. There are at least two companies already in the business of self-driving trucks. One company, Daimler Trucks, has begun using Peloton technology whereby a single "lead truck" uses cloud-based technology to control the trucks following — like a "truck train" of sorts. They call it platooning. The impact this new way of operating has on truck drivers is enormous. The amount of data the self-driving trucks generate will be huge. The "learning" the trucks will do, using artificial intelligence, will require human intervention and correction to help the trucks learn and be smarter. Truck drivers will need to learn new ways to access and analyze that information to be successful at their jobs.

Truck drivers will need continuous education and new skills, including developing technological literacy. Many truck drivers don't have the mathematical or technical backgrounds to be able to do some of the things they might be required to do as a result of the shift in the trucking industry. This calls for a change in the way truck drivers are educated. Drivers would not only need to be trained to manually operate the trucks (should the technology fail), but also on how to navigate the technology controlling the trucks. Yet they are on the road more than they are not and need the opportunity to learn new skills to transition from the current role of a truck driver to a technologically enhanced new role.

Southern New Hampshire University's (SNHU) STEM programs are 100% online and accessible from any device anywhere with an internet connection. We provide strong student support, authentic learning experiences, and programs that will help students plug the holes in their knowledge and skills. There are three ways SNHU has positioned itself to be a leader in retraining for many of these newly emerging jobs. First is by providing different ways of validating competence by offering stackable credentials. Second is by introducing pathways programs that enable students to grow skills in areas where they may have previous lacked competence. Third is providing a means for cloud-based access to the technological environments they will be using on the job.

Our new Pathways to Math Success program was designed specifically for students who may not have been successful in math in the past and need to build their quantitative literacy skills. Students are enrolled in the Pathways to Math Success program in their first term, during which they take an adaptive math assessment that helps determine their current level of quantitative proficiency. The adaptive assessment provides coaching and upskilling. Once students have completed the program, they will be guided to the appropriate math course in a series of courses. This enables us to meet new students where they are and guide them to where they need to be.

SNHU has developed a robust, state-of-the-art STEM online lab environment (SOLE). SOLE provides students with cloud-based access to the enterprise-level tools used in their STEM programs. For example, students learning how to use programming languages such as C++, Python and Java, now have a "two-way" mirror experience so instructors can see what the students are working on or having challenges with and provide support as needed. Database administration students are able to download, configure and administer their systems as if they were actually administering an enterprise-level system. Tools available to students today include a virtual desktop environment as well as web-based integrated development environments (IDE) used in our computer science, programming and web development courses as well as mini-cyber ranges used in our cyber security courses.

SNHU has the opportunity and ability to help upskill many other changing roles. In our information technology, data analytics, game programming and computer science programs, students are introduced to technology in a scaffolded fashion, enabling those with little or no technology experience to gain competence and grow their skill level from nothing to professional by the end of their program.

SNHU is committed to helping transition individuals whose job roles will change as a result of ever-advancing technology. For those that come to the table with little or no technology or quantitative literacy skills, we have created pathways to help them achieve success. We can meet those with a bit more experience and competence where they are and help them accelerate through their programs to get them to where they need to be faster. We are committed to helping our students transform their lives through education.

Originally published in Beyond the Ivory Tower, an annual publication of Southern New Hampshire University.
Explore more content like this article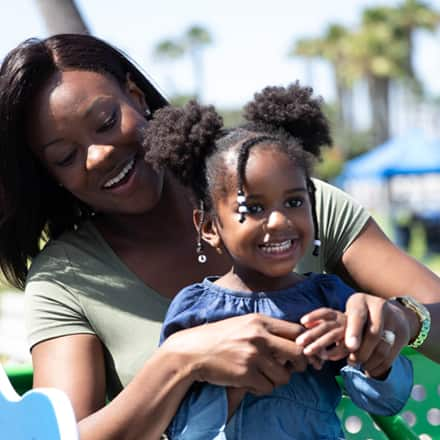 July 14, 2021
As we move toward a post-pandemic world, some kindness can go a long way in helping us be better educators and better human beings.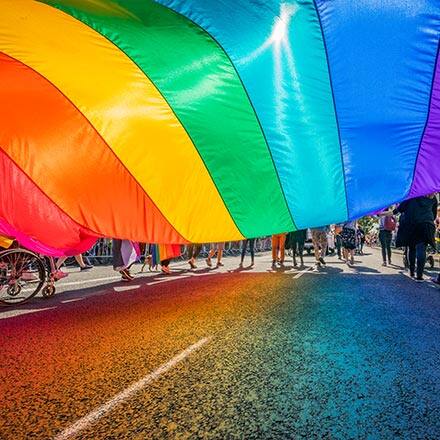 June 24, 2021
What about clips from the article, like: In a world where some believe and display that LGBTQ+ lives do not matter, we must continue to show the world through our pride that we do matter. When we learn to be prideful, we can continue to change the world for the better and be a beacon of light to those who are watching and waiting for us to come forth as possibility models for those who are fearful of exhibiting PRIDE.
May 26, 2021
The world is over a year into the COVID-19 pandemic and some people are growing tired of public health measures. What are some of the things that can be done to combat pandemic fatigue?