How to be a Leader at Work: 7 Effective Leadership Qualities
When people see you, they see you in a moment of time as the sum of your successes. What they don't see are the mistakes, failures, sacrifices and disappointments that are equally important experiences in shaping the person you have become. All of your experiences, good and bad, have made you who you are. With those experiences, there are key leadership qualities that must be present for you to continue to strive as a leader:
1. Purpose
As a leader, you should know your purpose, which helps define your future. Your purpose explains your existence and helps determine your destiny. When faced with opportunities that may look enticing, it is your purpose that will provide you the confidence to choose the right path and strength to withstand any forces or negative influences that may lead you from your purpose. Author Rick Warren said, "Without a purpose, life is motion without meaning, activity without direction, events without reason. Without purpose, life is trivial, petty, and pointless."
2. Self-Awareness
As a leader focused on growth, you can learn much more approaching the world ready to absorb knowledge while simultaneously examining how you show up and why you do what you do. You cannot truly lead unless you deeply understand yourself. To expand your knowledge, you should continuously complete assessments to help identify your strengths, behaviors, and growing edges and seek feedback from key people to provide you with guidance on your overall performance.
3. Authenticity
Many young leaders, new to their roles, try to emulate the leadership styles of those they have observed over time. This behavior often creates a mismatch in their self-perceived leadership style and actual leadership performance. Why? Because it's too hard to be someone else and pretending to be someone other than you is not natural. As a leader, you are most effective when you are truly comfortable in your own skin and engaging with those around you authentically. People can sense authenticity, and they are much more trusting of people who are truly themselves.
4. Vulnerability
As much as you try to perfect, you are perfectly imperfect. You are neither bulletproof nor impervious to mistake, and people know that you are not. To build better relationships, you should allow people to see your imperfections and be willing to learn. It's impossible to know everything, but learning new things and overcoming personal obstacles is entirely within your grasp. By being vulnerable and open to learning, you can get candid feedback from others and the feedback will help transform and enable you to be your best self.
5. Curiosity and Interest
As a leader, you should be curious and interested in the world around you. You should ask as many questions as possible regarding people, tasks, and actions. The more you ask questions, the more you'll learn, and the better prepared you'll be to lead and make sound decisions. You cannot lead without people who are willing to follow and work with you. By showing an interest in others, you let people know that you care and that you sincerely appreciate who they are, and why they do what they do.
6. Personal Board of Directors
Leadership can be hard, and it cannot be done alone. Every leader should develop a personal board of directors. While that sounds extraordinarily formal, your board of directors should consist of a variety of people you trust to give you advice, guidance, and feedback. You should include individuals both inside and outside of your industry and from all walks of life so that you can continue to have diverse perspectives. While you may have heard the saying, "It's lonely at the top," it certainly doesn't have to be. Having a personal board of directors will keep you connected and engaged throughout your career.
7. Reflect, Evaluate and Adjust
Reflection is the way you find meaning and understanding about what you have done and how it has impacted others. You should continue to take time to reflect on your work as a leader to make sure that it is an authentic representation of you and your personal brand. Reflection affords you the opportunity to evaluate what you do and ensure you are primed for growth and progress.
Bringing It All Together
Through your experiences, you can lead in any seat or role you're in, and you can strive as a leader by utilizing these strategies. Focus on your purpose, which provides you clear direction and the confidence to choose the right path. Embrace authenticity by always showing up as genuine, open, honest, and real. Be curious to understand and learn as much as possible. Show true interest in others. Develop and leverage your board of directors for advice and guidance to help you progress and grow. Routinely reflect, evaluate, and adjust how you lead in order to best support your team and organization. Finally, continue to learn and grow because leadership is a journey, not a destination.
Dr. Jasmeial "Jazz" Jackson has served as associate dean of First Year Experience and Retention Programs at Southern New Hampshire University since 2016. In this role, Jackson is a collaborative partner with every institutional division, ensuring a holistic, intentional student experience that equips learners with the knowledge and skills they need to successfully transition to college work and achieve their academic goals. He works on strategic teams across the university to coordinate college-wide retention initiatives, while concurrently teaching as an adjunct professor.
Jackson is passionate about supporting his local community through volunteerism philanthropy. He serves as the communication chair and chair elect for the UPCEA New England Regional Committee and secretary on the executive board of the Young Professionals Network of the Urban League of Eastern Massachusetts. He also serves as a mentor at Northeastern University and a Big Brother at Big Brothers Big Sisters of Manchester, New Hampshire. He lives by a quote by Mahatma Gandhi "Live as if you were to die tomorrow. Learn as if you were to live forever." Connect with Dr. Jazz Jackson on LinkedIn and Twitter.
Explore more content like this article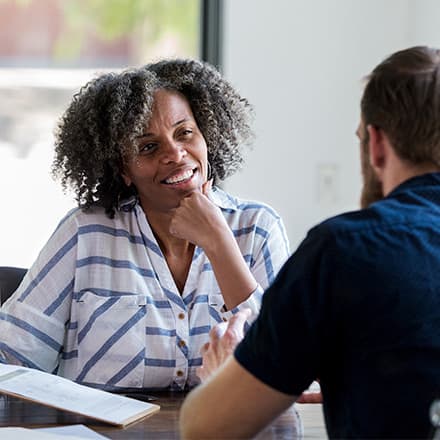 June 03, 2021
To get your ideal position with a company you admire, you have considerations to address before, during and after the job interview. Here are some tips on how to succeed at a job interview, common questions employers might ask you and ideas on what to ask them in return.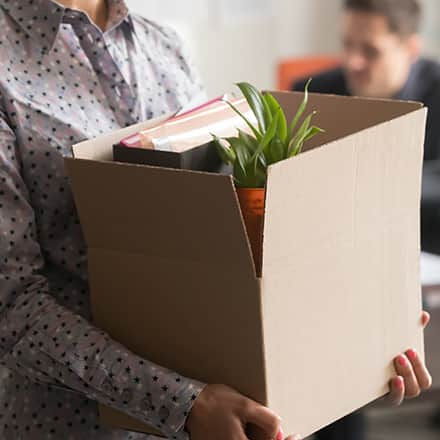 May 26, 2021
Deciding to leave a job is a tough decision. We spend roughly half of our waking hours each week at work. The time, energy – and often heart – we put into earning a living is considerable. Having a stable job is crucial. So, how can you know when it's time to leave?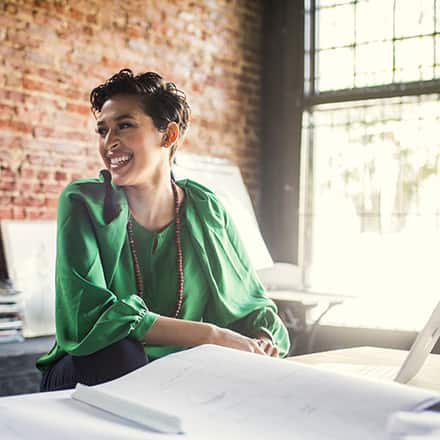 April 13, 2021
In today's evolving job market, having a bachelor's degree is a key credential to start and grow a career across many fields. But what jobs can you get with a bachelor's degree? We've compiled a list of potential bachelor's degree jobs in social sciences, liberal arts, science and technology.