Flexibility, Dedicated Military Support Served Couple Well
A lot of factors came into play when active-duty service member Jon Galvin '16 decided to finish his bachelor's degree, and for choosing Southern New Hampshire University (SNHU) for its completion. Originally from New Hampshire, Galvin had friends and family who attended the university, on campus and online, and he liked what he heard from them. With an active-duty spouse and 3 children, time was at a premium. The flexibility SNHU offered, as well as its military-friendly reputation, became deciding factors for Galvin.
During his 10-year career as a civilian in the computer industry prior to returning to active duty, Galvin said without a degree, his progression toward a management position and higher salary was hindered. Earning his bachelor's in general studies not only advanced his military career; it will position him well for the next chapter. "Now that I have that degree, the doors that are open are limitless," Galvin said. "I'm set up for life after the military."
What's more, when his wife, Kristi Galvin, retired from the military, she followed his lead directly to SNHU. Now earning her bachelor's in human resource management, she's building off of her recruiter experience in the military, and knows this next step will help her achieve a solid transition to a civilian career.
For both, the dedicated military support offered at SNHU made big impact, from the first point of contact and throughout Jon's degree work. "As soon as she made contact with Southern New Hampshire University, she definitely could feel the difference in how she was being treated compared to the other colleges that she was looking into at that time," he said. "The fact that they're military as well, prior military, and can speak my language definitely helped me."
And the support Kristi and Jon offer each other on the school front was honed early on in the military, too. "With being active duty, there's a lot of time that either I was away from home for a certain amount of time or he was, so we just always had to keep that balance," Kristi said. "Again, it was just something we learned in the military. Setting goals and achieving them. So for us to work as a team, I helped him achieve his goals with helping on the homefront while he pursued his education. He's now doing that for me."
Goals are important to the Galvins. "We want our children to understand that once you set out to do something, you finish it," Kristi said. Going to college is equally as important. "With military families, some people choose the military instead of going to college early on in life," she said. "So what we want to teach our kids that you can do both ... you can start your career, and while you're in your career, you can still keep continuing your education and finish it."
Like her husband, Kristi started school many years prior, but the busyness of life, as a mom and active-duty service member, waylaid of her plans for completion of her degree. "I always wanted to finish my education," she said. So like everything else, they established priorities and had each other's back. Kristi said, "He went first and once he was done, it was time."
They both knew the importance of a degree, especially as they transitioned from military careers. "A lot of people, when they leave the military or retire, they go to work as a civilian for the military," Kristi said. "Even with all the experience that I've had with the military, you still need a degree."
With completion of her bachelor's degree, she'll be able to offer "the full package of having the experience and the education that goes with it," she said, when looking for a job.
The flexibility of SNHU's online programs, coupled with the strong military support, resonated throughout Jon's degree work and continues to impact Kristi. "Being a military family, we move often," she said. "SNHU was the one constant in our lives that no matter where we move, I can continue with them - and it'll stay a constant where we know that they'll always be there for me."
Pamme Boutselis is a writer and content director in higher education. Follow her on Twitter @pammeb or connect on LinkedIn.
Explore more content like this article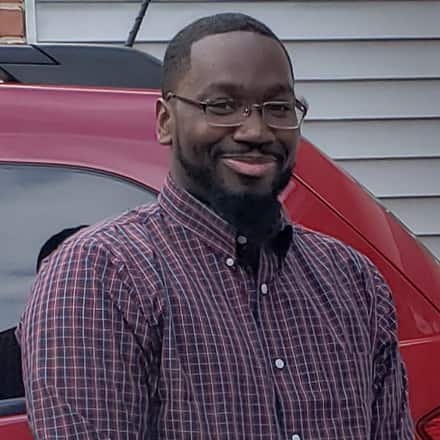 May 27, 2021
Steven Moore is approaching a decade as a human resources assistant, and while he loves his job, he is stuck in his pay grade. Now he's the 31st military spouse to receive a full-tuition scholarship to SNHU through Operation Homefront and is ready to take the next step toward career advancement.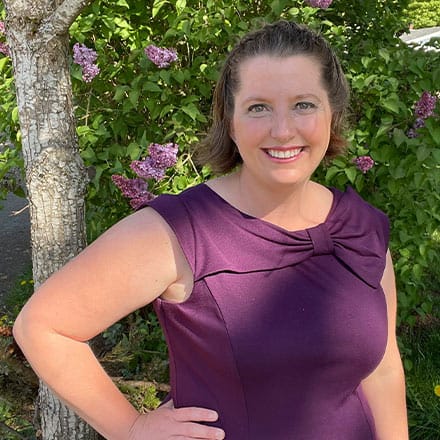 May 07, 2021
When it comes to helping others, Tevera Holcomb Hesslink has passion and determination – she seldom puts herself first. With her husband's retirement from the U.S. Navy on the horizon, Holcomb Hesslink's looking toward the road ahead and is ready to bring her aspirations to the forefront.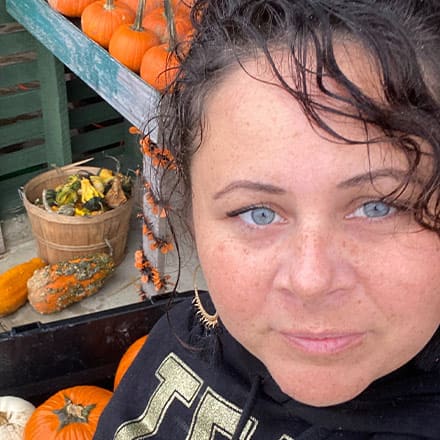 March 31, 2021
Helping people is what Codie Maile believes to be her purpose in life. As the 29th military spouse to receive a full-tuition scholarship to SNHU through the university's partnership with Operation Homefront, she is ready to finish her degree and follow her dreams.