3 Steps to Build Your Personal Brand
What is Personal Branding?
Establishing your personal brand is about more than your reputation among your co-workers or impressing your boss. It's about purposefully and carefully crafting the narrative of your professional life, so the world knows what you have to offer.
Rich Grant, a career advisor at Southern New Hampshire University (SNHU), described a personal brand as:
An image created by your actions
What makes you unique and distinguishable to others
How other people respond to you emotionally
How you present yourself to others in person and online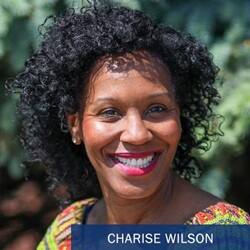 "Personal branding is a way of establishing and consistently reinforcing who you are and what you stand for in your career and life," contributor Joseph Liu wrote in a Forbes article.
A personal brand can be a way to share with others what you've learned as you earned your degree and the skills you've developed since launching your career.
Charise Wilson, an SNHU career team member, said a personal brand is an integral part of your professional life because it "makes you memorable. It showcases your skills."
"It's your image. It's basically differentiating yourself in the professional world to support and enhance your career," she said.
Tips for Building Your Personal Brand
Perhaps the most crucial step toward establishing and maintaining your brand is to decide to do so and then commit yourself to build your brand consistently by engaging people and groups related to your industry.
"We all have a brand," Wilson said. "It's a matter of being intentional."
That happens in person, but in today's world, it also means harnessing social media.
Step 1: Leverage Social Media
Using the internet and social media sites, including Twitter and LinkedIn, can be a powerful way to tell co-workers, colleagues at other companies and potential employers what you bring to the table, what skills and experience you possess.
"I would say the first step would be to take an inventory of your social media. When you look at it, what does it say about you?" Wilson said.
You should examine your online profiles and ask yourself if they reflect the brand you would want someone else to experience. You can demonstrate your professional brand by using platforms like LinkedIn to blog about topics being debated in your industry. You can link to relevant news articles and post your thoughts on the issues they discuss.
Wilson suggested asking a colleague or friend to look at your social media profiles and ask their impressions.
You can also link to important industry groups on social media so you're always up to date on current trends and can add your voice to conversations online about your field. If you apply for a job in fashion, an employer looking at your social media profile will probably expect to see that you've "Liked" fashion groups on Facebook or follow other fashion industry professionals on LinkedIn.
Other online activities you can consider include:
Starting a blog
Registering a domain and get a professional email address, i.e., John@JohnDoe.com
Setting up Google alerts for your name to see where you appear in search results
"These are all the things you need to be lining up if you want to have a professional brand," Wilson said. "It's almost like your online resume. It shows who you are, so you really have to be mindful of what you're putting out there."
Step 2: Engage In Person
Your online persona and how you leverage social media is big, but it's not the only part of building your personal brand. A handshake and eye contact are still important.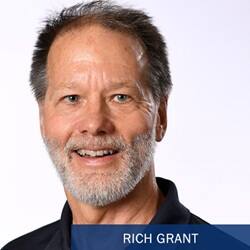 "It's not just online. It's in person, too. It's the whole package," Wilson said. "Are you who you are online and in person?"
There are many ways to build your professional network in person, especially by joining a professional association. Many members of these groups are in key roles in their organizations and help develop the professional standards in your field.
You can also explore a membership with a local Rotary club or business and industry group in your area where a mix of professionals from a variety of fields meet regularly. By becoming involved with committees and events held by these groups, you can increase your visibility, have conversations with people with a lot of experience in your field and create value that others will see.
"I would consider it professional development," Wilson said. "You're networking with industry professionals; you're gaining knowledge, you're keeping yourself relevant."
Step 3: Keep at It
Creating or updating your social media profile or attending your first Rotary club meeting is not enough to develop your brand. One of the most important parts of establishing and maintaining your personal brand is to realize that it's something you will always be doing. The key is consistency.
"It just needs to become part of your typical workday as something that you do," Wilson said. "If you're shy, it's okay to be shy. You can be shy online and still promote your brand and who you are. The focus is your work. It's part of your work."
Wilson said she puts time on her calendar specifically to update her social media profiles with articles or other items that relate to career counseling. You don't have to be provocative or call attention to yourself, but you don't want to miss out on the chance to learn and stay relevant in your field.
"I would say the best thing to do is to be honest," Wilson said. "You want to have some kind of presence … You have to build it into your professional workday at some point."
Joe Cote is a staff writer at Southern New Hampshire University. Follow him on Twitter @JoeCo2323.
Explore more content like this article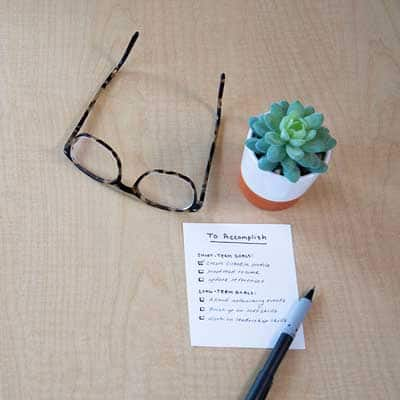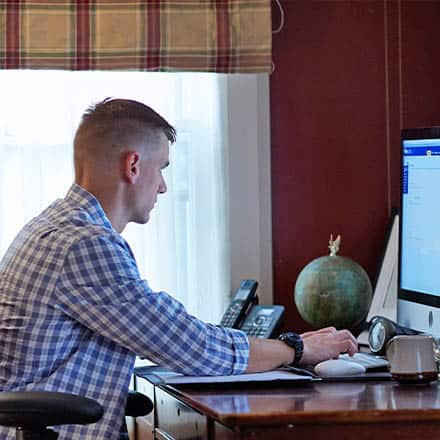 Jobs After Military Service: How to Transition Into a Civilian Career
June 30, 2020
Some of the best jobs after the military enable you to use the experience and discipline you acquired as a service member. In the private or public sector, or as a federal employee, careers after the military can be tailored to your interests and strengths, and built off your service skill sets.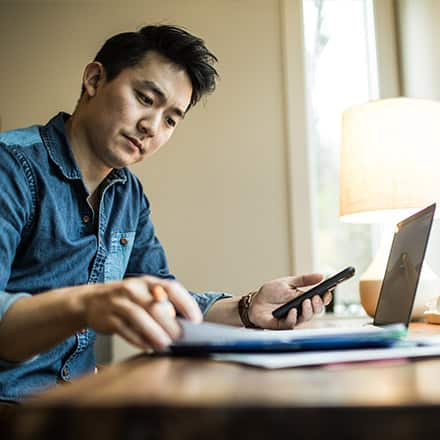 3 Tips for Working Remotely
April 29, 2020
Working from a home office is more common today than ever before. If you're new to remote work or hoping to land a position working from a remote location, consider these practical tips to foster career success.