Become the CLO of Tomorrow by Developing These Skills Today

Idea in brief:
A scan of job descriptions to identify the skills needed for a Chief Learning Officer. This will help a manager- or director-level leader in talent development who is navigating a career path toward the CLO role.
The Chief Learning Officer (CLO) job title has been around since the 1990s, when General Electric CEO Jack Welch created the position. In one sense, the CLO's role hasn't changed much since then. They oversee a company's learning and talent development needs and use learning to create a talent pipeline within the organization.
The skills CLOs need to do their job are changing. It's no longer enough to oversee training agendas and run the learning management system. Today's CLO is being asked to be a strategic business partner with a strong vision, the skills to execute and a commitment to continuous learning.
The manager-level and director-level training professional
Suppose a manager-level or director-level professional has many years of experience in Learning and Development (L&D). Are they on a track that will lead to CLO?
The profile of training and development managers from the Bureau of Labor Statistics (BLS) can be summarized as "doing." They generally create and evaluate employee training programs, and they deliver the programs or supervise the training specialists who do so.
The skills they need involve managing budgets and staff, and they must be competent in current technologies, such as learning management systems.
They also need the communication and teamwork skills to help peers in other business units identify the company's training needs.
Getting to a more senior level depends less on creating, evaluating and delivering and more on consulting and strategic planning.
In fact, one way to identify next-level skills for an L&D professional is to look at which skills actually earn a salary premium. Payscale, which analyzes salary data by job title, includes an interesting tool that shows how skills affect salaries.
For a training director, according to Payscale, some skills, like curriculum and program development, don't improve salary, meaning that everyone is expected to have those skills.
Instead, the bump in salary for director-level professionals comes from people management, leadership, facilitation and organizational development skills.
The changing skill sets of a CLO
Many CLOs come to the position from a background in L&D, human resources, management, or teaching. The need for an information technology background is becoming more common as e-learning and other technology tools like blockchain are becoming part of L&D initiatives.
However, an overview of recent job descriptions show that the CLO of today needs to be more than an L&D expert. Knowledge about training the workforce on specific technical skills is table stakes.
The CLO needs to understand how their learning agenda is helping the company meet strategic business objectives. They also need to be prepared to use L&D to prepare the company for future shifts and disruptions in the industry.
In summary, the following skills are frequently mentioned in CLO job descriptions or job ads:
Establish objectives
Negotiate contracts
Cultivate partnerships
Analyze financial reports
Analyze performance indicators
Identify strengths and weaknesses
Develop policies to cut costs and improve results
Develop budget priorities
Advise the CEO or company president
Build an effective team by recruiting department managers
To advance in their career and possibly become CLO, the emerging L&D leader needs the skills described below:
Understand business strategy
Annette Thompson, CLO at Farmers Insurance, told the HR Exchange Network that these days, a CLO needs to be a business expert as well as a learning and development expert.
"In today's world it's absolutely critical that the CLO is delivering against the organizational imperatives and strategic imperatives of the company," she said.
Thompson goes on to say that a CLO should not just be perceived by colleagues as an L&D professional who provides a service. They should have a consultative role in the company, responsible for the same business outcomes and results that the business needs to achieve.
This requirement is reflected within job descriptions for chief learning officers and directors of learning operations today. Many ask for consulting experience along with experience working with learning management systems, leading teams and managing projects.
This speaks to the need for a CLO to be a business partner with the rest of the organization, to "develop and implement strategies for achieving the organization's strategic vision and mission" and "strive to achieve business and budgetary goals."
Have a strong vision and the ability to execute
The CLO doesn't develop talent in a silo. They should create the vision of what learning can bring to the organization.
As Jim Yarrish, director of global commercial training for Essilor said at the Deloitte Chief Learning Officer Forum 2018, "Learning leadership is going to be […] acting as an integrator across the C-suite, to get all our C-level executives […] with the same vision of how human capability will impact our future."
But they also need the skills to execute that vision. A typical job ad asks for something like "a transformational leader who can successfully oversee the development and implementation of a comprehensive learning strategy using a multitude of formats and offerings."
That includes the ability to benchmark current performance and levels of learning, then set strategies to help the organization bridge that gap to the next stage.
Be a continuous, agile learner
You can't lead strategy if you don't have a solid understanding of the landscape. The chief learning officer is responsible for anticipating what kinds of talent the organization will need tomorrow and begin developing that today. They need to keep pace with what's happening within the organization, in the greater industry and in the economy at large.
This is not just about understanding trends in the field. C-level leaders understand the forces and factors from outside that influence the field. For example, monitoring changes in compliance and regulatory requirements comes up frequently in CLO job descriptions.
Creating a culture of continuous learning in the organization starts with the CLO. They keep up with industry publications, participate in professional organizations and read widely in related fields. In short, advancing in a talent development career means being a curious, continuous learner.
Companies value CLOs for their ability to learn as much as for their L&D expertise. One CLO job ad called for an "in-depth knowledge of current issues and demonstrated ability to participate on a senior level in appropriate forums."
Developing yourself to be the chief learning officer of the future
If you are navigating a career path you hope will lead to the CLO role, investing in your own professional development is every bit as important as supporting the training and education initiatives at your company.
A basic rule of thumb is that leadership requires a lot more than domain expertise. Start thinking beyond the skills specific to your field, including project management, strategic planning, consulting and financial planning.
Want to keep up on learning and development trends that affect your career? Be sure to follow @SnhuWorkforce on Twitter and SNHU Workforce Partnerships on LinkedIn.
Explore more content like this article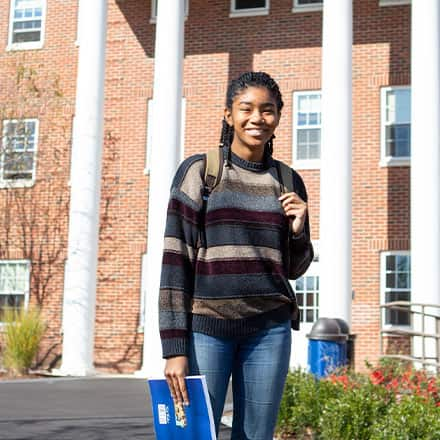 February 22, 2021
Universities often refer to their accreditation. So, what are the different types of accreditation and how do they differ? Here's what you need to know about accreditation and what "institutionally accredited" means.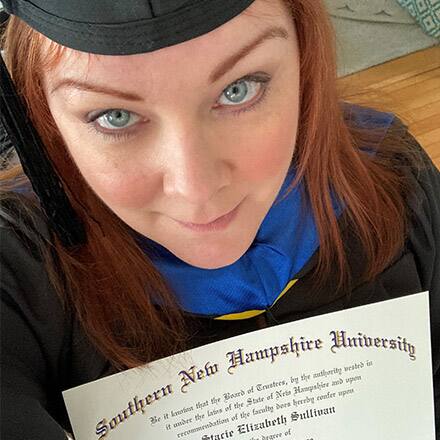 September 08, 2020
For years, Stacie Sullivan '19 felt stuck in her career, sensing her opportunities to advance were limited. After a series of challenging life events, Sullivan enrolled in the BS in Health Information Management program at SNHU.
July 01, 2020
Just a year after she decided to go back to school, Shereka Johnson-Bean '20 is preparing to submit the final project for her bachelor's degree.