Dream of a College Degree Inspires Hope for Cancer Survivor
In the fall of 2016, James Murray found himself sitting on his hospital bed. He couldn't walk or talk. He couldn't swallow. The man he was sharing a room with was watching television, and Murray saw a commercial that, he said, would save his life.
Less than 3 years later, Murray found himself in a much bigger room – an arena in Manchester, New Hampshire, where he was graduating with a bachelor's degree in psychology. It was an accomplishment of a dream 5 decades in the making and one that required surviving significant obstacles.
"I didn't think I was going to make it, and here I am today graduating with a degree from college," he said.
One Dream He Hadn't Fulfilled
Following a routine test in October 2016, Murray, who had retired in 2007 following more than 30 years in law enforcement, was diagnosed with a deadly form of esophageal cancer. Doctors placed a port in his shoulder, and Murray underwent 28 radiation treatments and 6 rounds of chemotherapy. There were times during his treatment Murray couldn't get out of bed, but he had yet to face his biggest and most dangerous hurdle.
In February 2017 surgeons performed a esophagectomy during which they removed two-thirds of his stomach and one-third of his esophagus. Following the 9-hour surgery, Murray spent more than 2 months in the hospital recovering, including 7 weeks in an intensive care unit. He said he could hear his doctors discussing his chances of surviving.
"I could hear the doctors talking, saying I was not going to make it," he said.
Eventually Murray returned to his Murphy, North Carolina home, but for another 8 weeks he couldn't swallow. The pain, he said, was intense.
"In my mind, I was making plans to die and how it would be a relief to be free from the terrible pain," Murray said. "I can't really explain how bad it really was."
But Murray endured - and began thinking about his future. He thought about the one dream he'd failed to fulfill, completing his education by earning a college degree.
"The one thing I really thought of was not finishing my college degree," Murray said. "I know that may sound strange, but I was sad my parents and grandmother died without seeing me walk across that stage."
Beating the Odds
Eventually, he was strong enough to move off the couch, and he made his way to a computer to look up the university he remembered from the commercial in his hospital room - Southern New Hampshire University.
Murray called the school and decided to enroll in the undergraduate psychology program. Soon, the work toward his degree became the goal he needed to persist. He said the writing and reading assignments, discussion posts and research became a singular focus and made all the difference.
"When I was really sick, it gave me something every day to look forward to. Every day I got online, 7 days a week, and read and did my homework. It gave me that inspiration to get back to where I could swallow again and walk again and eat a little bit," he said. "I say it saved my life."
Looking Forward - Again
Murray was 66 when he first enrolled in online courses and 2 years later called the day he petitioned to graduate "one of the proudest days of my life." Even after 34 years in law enforcement, including leading more than 500 homicide investigations, serving as commander of his department's homicide and violent crimes division and then working another 19 years as a chief of police, Murray said his graduation from college should come at the top of his obituary.
Murray's cancer is gone now but he's only 2 years into a 5-year window during which doctors will monitor him closely. He has faced his mortality and has come to accept it. But that doesn't mean he's done living. He's already enrolled in SNHU's graduate certificate in advanced counterterrorism and homeland security program.
"I'm proud of myself, but I don't take anything for granted. I know that tomorrow the cancer can come back and I could be dead. I'm willing to face that," he said. "But like I said, what will be in my obituary first will be that I graduated from here."
Joe Cote is a staff writer at Southern New Hampshire University. Follow him on Twitter @JoeCo2323.
Explore more content like this article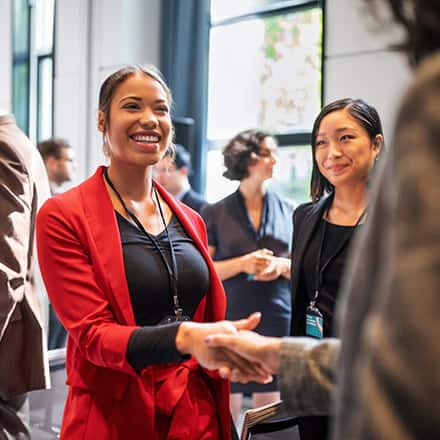 June 04, 2021
The day you receive your diploma from your university is a proud one, marking the culmination of your degree. But, your relationship with the university doesn't have to end there. Alumni are an integral part of a university community and are true advocates for student success.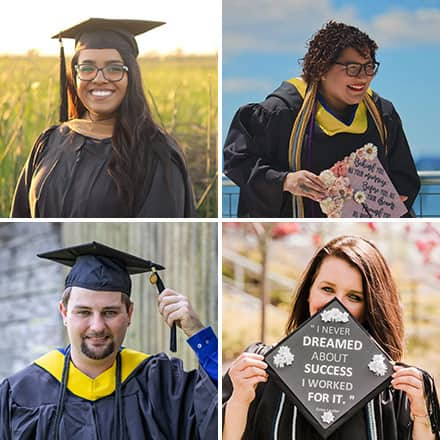 May 10, 2021
Determination has always been a key characteristic of SNHU graduates but never more so than within the 43,000 students who persisted throughout the pandemic in completing their degree programs.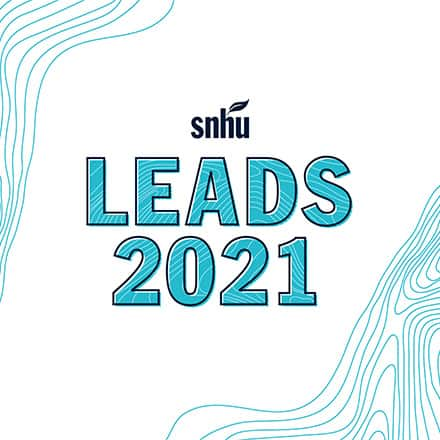 April 22, 2021
SNHU students, staff and alumni worldwide dropped by the 7th annual LEADS Conference earlier this month for personal and professional development that focused on academic achievement, leadership and career advancement.