Customer Service Skills in the Age of AI: Are Your Employees Ready?

Idea in brief:
A recent ebook features industry leaders describing how to keep up with the new skills your customer service representatives must have in the age of automation, AI and self-service.
Technological innovations and customer expectations are changing customer service roles in all industries. Customer service representatives (CSRs) are expected to solve more complicated problems and to do so faster than ever.
These frontline customer service jobs, traditionally entry level, now require more specialized skills. And this changing nature of customer service work is affecting companies in all industries.
That means leaders in learning and development (L&D) need to understand what specific skills today's CSRs need and where their employees can develop those skills.
Can I Help You? The Changing Face of Human Customer Service is an actionable guide for companies looking to meet these challenges. The ebook features several industry experts detailing the statistics, technology shifts, economic trends and consumer expectations that are driving this change.
Below are a few of the takeaways from the ebook.
Customers expect more
Advances in technology are automating many tasks customer service representatives used to do. Customers can now get instructions from a chatbot to return an order, or can deposit checks through a phone app.
But along with easy self-service, customers also expect to be able to use multiple channels for customer service. For example, they want to make a medical appointment over the phone or online, or have their questions answered via Twitter or a website chat. Moreover, they expect this process to be seamless.
In fact, because customers can take care of so much without speaking with a CSR, when they do, they expect excellence.
Customers don't lower expectations for small companies
"If Amazon can do it, we expect the mom-and-pop shop to be able to do it too," said Jeff Toister, president of customer service training consultancy Toister Performance Solutions.
"That kind of technology creates pressure on businesses to raise their bar in many situations where it's not realistic."
Customers expect personalized support
Automation and self-service mean CSRs are dealing with only the most complicated issues. Customers expect CSRs to be educated, knowledgeable and empowered to solve problems in one interaction.
This requires more detailed product knowledge, problem-solving skills and critical thinking. It also requires CSRs to have the autonomy to make decisions on the fly.
Melissa Goldberg, senior workforce strategist at Southern New Hampshire University, said effective customer service is no longer just about reading from the script. "It's really about being able to address the specific needs of the specific client who's calling."
Hiring pipelines are changing
These shifts create talent shortages for many companies. Employers need CSRs who can focus, write, solve problems, organize, manage their time and connect and communicate with customers.
Many companies are organized to hire and train for traditional CSR roles that don't require these more complex skills. They lack a strong internal pipeline of highly qualified individuals.
As Matt Sigelman, CEO of labor market analytics firm Burning Glass said, "If you want to think about career pathways and you're not thinking about customer service workers, you've missed most of both the problem and the opportunity."
Invest in your workforce's future
Customer service positions are critical to keeping customers happy. But they're also stepping stones along a greater career path within the organization. Investing in your workforce's future ensures they will do a better job today and excel as managers and supervisors tomorrow.
Learn more about training frontline CSRs to meet customer expectations and avoid talent shortages. Download Can I Help You? The Changing Face of Human Customer Service today.
Explore more content like this article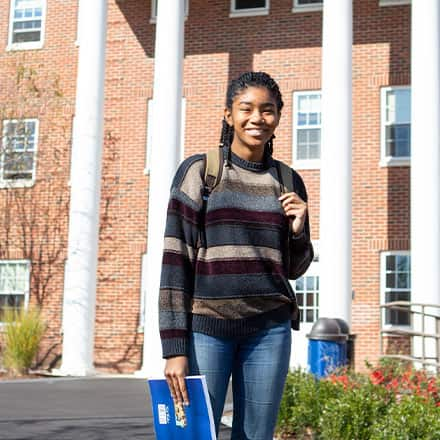 February 22, 2021
Universities often refer to their accreditation. So, what are the different types of accreditation and how do they differ? Here's what you need to know about accreditation and what "institutionally accredited" means.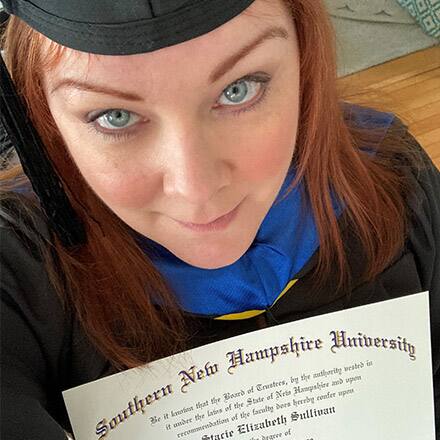 September 08, 2020
For years, Stacie Sullivan '19 felt stuck in her career, sensing her opportunities to advance were limited. After a series of challenging life events, Sullivan enrolled in the BS in Health Information Management program at SNHU.
July 01, 2020
Just a year after she decided to go back to school, Shereka Johnson-Bean '20 is preparing to submit the final project for her bachelor's degree.