Recognition in a Sea of Anonymity: Validating Students as Individuals
Co-Authored by Jeff Czarnec
We focus on demonstrating our Southern New Hampshire University (SNHU) Core Values, but sometimes we're blind to the fact that many students exhibit those same qualities. If you work with students, you've no doubt met some who exhibited grit, persevering despite roadblocks to earn their degrees. Those students are tenacious and maintain a laser focus on marching toward graduation day, despite a variety of obstacles.
No Student is Immune
Unfortunately, even the most focused students sometimes falter. We know that typical SNHU students face the same challenges as other online students and fail for the same reasons. A 2013 survey published in the Journal of Asynchronous Learning Networks identified the top three barriers as:
Falling behind and believing it's too difficult to get caught up (19.7%)
Personal problems related to issues like health, job responsibilities, or childcare (14.2%)
Not being able to balance the required study with work and family (13.7%)
This aligns directly with some of the top reasons that students drop out of online classes, including isolation, frustration, feelings of disconnection, lack of contact with faculty, and lack of faculty participation, as noted in the 2014 book Motivating and Retaining Online Students. These challenges apply to all students, whether they're pulling straight As or struggling to achieve Cs. One important difference for the ones that persevere is that they have a support system and receive regular encouragement.
The Value of a Grade
Universities like SNHU provide encouragement and recognition in the form of positive instructor feedback, the dean's list, and honor societies. These are all valuable, but they share a weakness that leaves out a big chunk of students who remain lost in the turbulent sea of academia because they all focus on academic achievement. We certainly want to celebrate students' academic success, but what about a struggling parent who managed to get a B- or C+ while simultaneously caring for grandchildren and juggling two jobs? How about the student who barely passed but was working from a library after being displaced by a natural disaster? Depending on the measure, might not their grades be more impressive than the A earned by a student with no job, living comfortably and devoting most of the day to schoolwork?
Validation Makes a Difference
Many students with marginal academic performance do not have anyone in their personal lives to support them, but universities can validate them in a variety of ways. For example, validation occurs when we take an active interest in students and take the initiative to reach out to them. This recognition makes students feel capable of learning and valued by their institutions.
A 1994 study describes two types of validation, academic and interpersonal, both of which occur inside and outside of the classroom. Academic validation represents actions that foster academic development. Although the body of empirical literature on the effects of validation on educational outcomes is limited, multiple studies indicate that validation positively impacts the postsecondary success of historically underrepresented racial/ ethnic groups and community college students. It's reasonable to expect that this effect would spill over onto other groups as well.
Faculty's Role
Specific actions of an academic nature that occur in class help students trust their innate capacity to learn and to acquire confidence in being a college student. The role of faculty in fostering academic validation is especially important. Examples of in-class academic validation include faculty who:
Demonstrated a genuine concern for teaching students
Were personable and approachable toward students
Treated students equally
Structured learning experiences that allowed students to experience themselves as capable learners
Worked individually with students needing extra help
Provided meaningful feedback to students
Going the Extra Mile
On the Social Sciences team, we supplement our faculty's work to add an extra layer of validation for students who might otherwise remain lost in the sea of anonymity. Instructors nominate students who overcame major obstacles and persevered in the face of adversity, and deans send personal email letters of recognition. There's no grade requirement because this recognition isn't based on GPA. It's for students who exhibit grit and who achieve success in whatever form that takes for them. Deans copy advisors on the recognition emails so they can reinforce the recognition.
Making it Genuine
A 2014 Training Journal article laid out some specific criteria to ensure that recognition is meaningful:
Only praise genuine achievements
Be specific in your praise; empty words have no meaning
Praise is more effective for those who are praised for their approach to a task than those who are inherently good at something
While this advice comes from the business world, it's just as applicable to students. Getting nominations from instructors ensures that the deans can reference specific achievements rather than giving a generic, "Way to go!" The praise is centered on their hard work and completing a class successfully rather than achieving an A or a high GPA.
What Does This Recognition Look Like at SNHU?
Below is an example of one such recognition email with the name removed to protect the student's privacy:
Congratulations (Name),
You're receiving this Distinguished Student Award from your Social Sciences dean based on your instructor's recommendation. She nominated you because of your perseverance despite some major challenges. She shared these comments about you:
"(Name) and his family's home was severely damaged in the storm on the East Coast in October. They have been living in a shelter since then, spending even their Thanksgiving in that shelter. Despite these hardships, he has persevered and is working hard to get completely caught up in this course. He's determined to succeed and make his family proud! I truly admire his perseverance and hard work under some incredibly difficult circumstances."
I'm impressed by your dedication, and I agreed with your instructor that your family must be very proud. Keep up the great work, and I have no doubt that you'll finish your program successfully.
I'm copying your advisor so she can join me in congratulating you.
Students' responses provide ample qualitative evidence of the success of this approach:
"Oh wow! This is completely unexpected. I don't even know what to say. Thank you so much. This has made my week and I truly appreciate it. I am so happy to be a part of the SNHU family. I have enjoyed learning from all of my instructors the past few terms and I really look forward to future courses. Professor Miller is highly intelligent and I feel very privileged to have to opportunity to learn from him. Again, thank you!!"
"Oh my goodness!! This really caught me off guard. Thank you!!"
"Thank you so much for this award. I can't explain how much this means to me right now, I mean we have been through so much this year, my family and I; and I know that they will be proud of me as well. They have been such a great support system including both of my instructors. While I haven't been doing for the recognition, I must admit that it feels so glorified to see that others recognize all the hard work that I've been putting in since day one of attending this wonderful Institution. Once again Thank you so much"
Next Steps
Our next step is to embed an instructor nomination link right in Brightspace in selected classes. Instructors will see the link in modules three and six, two critical points in the undergraduate term. They'll follow a link to a simple Qualtrics survey that sends their nominations right to the deans.
We also plan to gather data to determine whether this recognition has a long-term positive effect. We hope to find that it helps students in difficult situations to persevere for the long haul. In the meantime, based on student responses, we know that it makes an immense difference in the here and now.
Explore more content like this article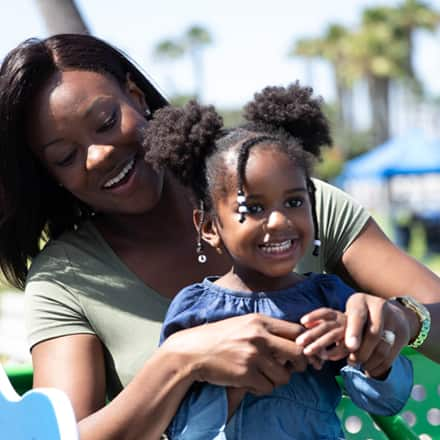 July 14, 2021
As we move toward a post-pandemic world, some kindness can go a long way in helping us be better educators and better human beings.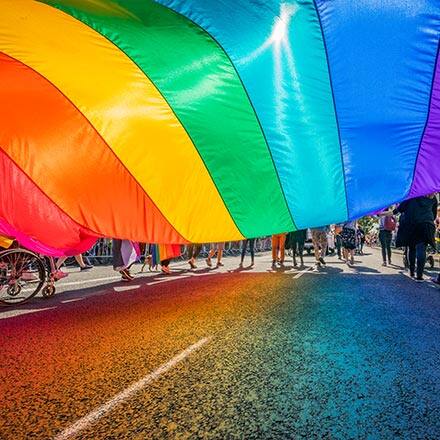 June 24, 2021
What about clips from the article, like: In a world where some believe and display that LGBTQ+ lives do not matter, we must continue to show the world through our pride that we do matter. When we learn to be prideful, we can continue to change the world for the better and be a beacon of light to those who are watching and waiting for us to come forth as possibility models for those who are fearful of exhibiting PRIDE.
May 26, 2021
The world is over a year into the COVID-19 pandemic and some people are growing tired of public health measures. What are some of the things that can be done to combat pandemic fatigue?