HIM Student Steps Outside of Comfort Zone with Practicum Experience
When health information management (HIM) student Heidi Nolan '19 learned about the fieldwork component of her program, she took a risk.
She could have completed this Professional Practical Experience (PPE) with her current employer, where she was working in healthcare as an authorization specialist. Instead, she packed up her things and moved states to a city where she'd have more post-graduate career options and pursued the PPE with Nevada Health Centers.
"I could have gone with the company I was working with … but I didn't feel like that was beneficial to me," Nolan said. "I feel like you're supposed to step out of your comfort zone."
What is a Professional Practical Experience?
Similar to an internship, a PPE allows HIM students the opportunity to apply what they've learned through coursework in a professional environment.
Kim Coffey, an internship administrator at Southern New Hampshire University (SNHU), said, "Essentially, we want our students to leave SNHU with a more tangible idea of what the career field is really like."
During a PPE, students observe and learn from a professional in the field who acts as their mentor. While completing the tasks assigned to them, students will simultaneously reflect on their work through a practicum course.
Going Above and Beyond
Nolan entered the healthcare scene 10 years ago when she went to a trade school for medical insurance billing and coding. Even though she's had all these years of experience, she could never advance beyond an entry-level position because she relocated so often with her military family. "Every time we would move, I would start over again," she said.
It didn't take long for her to consider higher education. All of her mentors had college degrees, and if she went to school online, she could take it with her wherever she went. "That's the only thing I could do consistently," Nolan said.
With just a few months left of her BS in Health Information Management program, she was determined to finish strong with her PPE.
Surpassing all requirements, Nolan clocked nearly 120 hours more than the required 40. "I completed so many hours because I wanted to make a good impression," she said. "I wanted to show my dedication to my career and interest in succeeding."
Population Health Management Project
During her PPE, Nolan worked in population health, a field that seeks to study health outcomes of specific groups of people, health factors and the policies that connect them, according to Dr. David Kindig and Dr. Greg Stoddart.
The Nevada Health Centers serves the Medicaid population, and while that encompasses 25 thousand people, only 12 thousand are regularly seen, according to Nolan. Her task was to figure out why this was and build a strategic plan to fix it.
"It's almost like marketing for healthcare, and I think it's really neat to be able to look at data from a very overhead view of things," she said.
Nolan began by breaking Nevada down by zip code and looking at the high-risk populations in each sector. In this case, high-risk populations include the homeless, women between the ages of 40-74 and children.
Drawing from a case study she learned about in her Health Information Concepts, Principles and Practices textbook, Nolan identified community health centers throughout the state and recommended that Nevada Health Centers brings busses to them and offer free dental exams and mammograms.
"(I) presented this data to executive staff, and they are just now starting to work out what I had suggested to them," Nolan said. While she wishes she could be a part of the implementation team, she's excited her plan was received so well.
Growing Her Connections in the Field
Nolan's drive certainly paid off, as she established a solid professional relationship with her supervisor, JC Flowers, the VP of Revenue Cycle and Population Health.
Flowers told her she would be the first person he'd call if Nevada Health Centers receives funding for a full-time position on this team.
By branching out, she not only got experience in a different aspect of healthcare, but she also gained a mentor she can still reach out to now, though her PPE is over.
"I was so grateful for him," Nolan said.
Learned About Health Information Management, Herself
Nolan's PPE allowed her to see "the bigger picture" of healthcare, which gave her a new perspective and understanding of the industry.
"What I did for my internship was a much higher-level than working in medical records," she said.
It introduced her to the intersection of healthcare and business, a position she fell in love with.
She's grown as a professional through her experience as well. It gave her the confidence to look at a problem and try to fix it, rather than complain about it.
"I've learned how to problem solve and basically assess what needs to be fixed and, you know, make a suggestion," she said.
In her post-graduate career, project management for an Air Force Base hospital, Nolan acts as a liaison between the healthcare world and executives. Because a portion of her PPE was presenting her findings to Nevada Health Centers' leadership team, she learned how to communicate to different audiences.
"I'm speaking with higher-level executive staff every single day," Nolan said. "… I have to go in there and be politically correct with how I speak with them."
Practicum Experience Advice to HIM Students
Although Nolan wasn't initially keen on adding another commitment to her schedule, she's glad she did. She advises other HIM students to start looking for a site to complete their PPE at early, and to avoid outreach around the holidays, if possible.
"I would say my biggest piece of advice is (to) have patience," Nolan said. "The right position will come your way."
She also encourages others to seek out an organization they don't already work with to complete the minimum 40 hours of fieldwork. "Because I was so willing to step out of my comfort zone, I gained so much more from it," she said.
From Entry-Level Positions to Job Offers
Nolan immediately began the job search when she finished her degree in May. She researched companies she was interested in and reviewed their missions. She emailed those that aligned with her own and explained what she had to offer to their organization.
Then, all of a sudden, she had four job offers.
"Stop what you're doing now, and further your education and never stop learning," Nolan said. She attributes her degree and the PPE experience to her increase in career options.
"No matter what I do in my life, I always try to learn something new," she said. "I think that's really what's going to catapult you to success."
Rebecca LeBoeuf '18 is a staff writer at Southern New Hampshire University. Connect with her on LinkedIn.
Explore more content like this article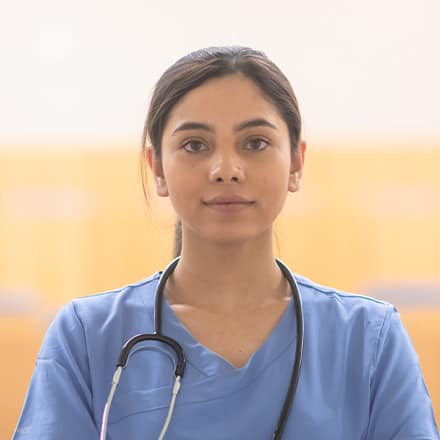 February 26, 2021
If you're currently a nurse hoping to advance in your field, or considering joining this profession, it's important to understand what's behind the nursing shortage and what opportunities this shortage may create for you.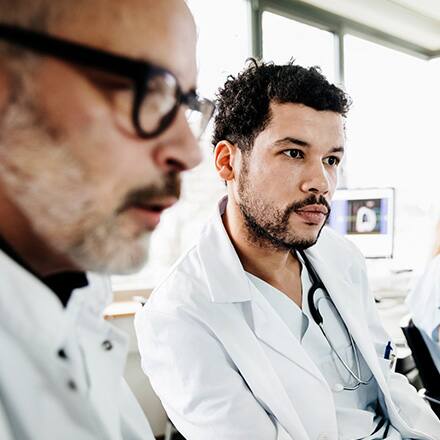 February 12, 2021
Higher Education and Real-World Training (HEaRT) is an experiential learning challenge that helps students build critical skills they can use to connect theory to practice. These innovative challenges are being used in new ways and in programs beyond their original design.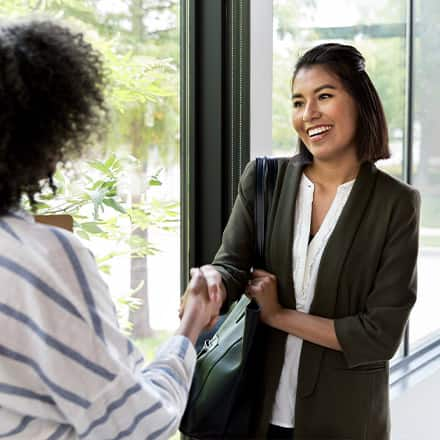 February 09, 2021
You can prepare for an interview by researching the company and the person interviewing you. Study the job description and consider what the employer is looking for, and how your skills and experience could help. Make sure to jot down potential talking points and questions, dress in business attire and pack a few copies of your resume, references and pens.