What Can I Do With a Master's in Public Administration?
Public administration workers play an important role in many aspects of our everyday lives, advocating for and implementing change for the public good. If you're considering a career in this rewarding field, you may be wondering "what can I do with a master's in public administration?"
The opportunities are virtually endless, said Southern New Hampshire University (SNHU) adjunct professor Karen Versuk, and are growing and evolving all the time.
"Public administration is a dynamic discipline, and touches everyone in the world," said Versuk. "Change is a constant for public administration, (but) service and working for the common good are the other two constants."
With a career in public administration, you could help manage the government services that citizens rely on or lead the economic development of a community. You could work to grow a nonprofit organization or help businesses comply with state and federal laws and regulations to do more public good.
No matter what your public administration career goals, earning a master's degree in public administration can help you get the job you've been dreaming about.
What is a Master's in Public Administration?
A public administration master's degree will prepare you for a variety of roles in government agencies, nonprofits and private businesses.
In a public administration degree program, you'll explore the relationship between government and business, learn key research and analysis skills to help make data-driven decisions, and dig deep into the latest theories of public policy and management.
Earning a Master of Business Administration (MBA) in Public Administration will expand on industry learning, give you a strong business foundation and provide leadership training that will serve you well across a variety of public administration roles.
The field of public administration changes all the time as a community's needs and regulations change, Versuk said. A public administration master's degree program will help you prepare to navigate these changes and set you up for success in an evolving field by applying your course learning directly to real world examples and current events that are shaping public policy.
"I see our field growing exponentially in the coming years as people become more and more educated in the importance of civic involvement," Versuk said. "That means many more jobs on the horizon... I see the sky as the limit for the future of this discipline."
What Can I Do With a Master's in Public Administration?
Public administration plays a key role in improving the lives of everyday citizens and ensuring the successful management and cooperation of government bodies, businesses and nonprofit organizations that make up a community.
After earning a master's in public administration, careers can open up across many different industries and types of organizations. With a master's in public administration, salary potential throughout your career can also grow.
In fact, master's degree holders' median weekly earnings were nearly 20% higher than bachelor's degree holders and 67% higher than associate degree holders, according to the U.S. Bureau of Labor Statistics (BLS).
"Having a master's degree does make a difference in earning potential and job qualifications," Versuk said. "Having both the business knowledge and the public administration knowledge is the best of both worlds. It doesn't pigeon-hole you into government services, but actually gives you a broader base of opportunities."
With a master's in public administration, jobs across many fields may be available. Some of these careers include:
Accelerating Your Public Administration Career
In addition to earning a master's in public administration, there are plenty of ways to enhance your current career and set yourself apart from other candidates looking for public administration jobs.
Anything you can do to get real world experience and improve soft skills like communication, problem solving and customer service, will be key to getting the most out of a master's in public administration and setting you up for career success, Versuk said.
"Everything kind of boils down to psychology," she said. "Whether you're dealing with an upset resident or a victim of gun violence advocating for policy change, your ability to relate to others is so important."
Joining a professional organization for public administration workers, like the American Society for Public Administration (ASPA), can help you set yourself apart from other job seekers and begin networking within the public administration field.
Volunteering with local nonprofits and community organizations or running for public office in your town or county is a great way to enhance your resume, practice key soft skills and start working toward the common good right away, Versuk said.
No matter what public administration career you end up working in, you'll be doing your part to improve the community you work in and elevate the common good.
"There's something for everyone in this field," Versuk said. "It requires one to learn so much in so many areas and you can know that you're making a difference in your community."
Danielle Gagnon is a freelance writer focused on higher education. Connect with her on LinkedIn.
Explore more content like this article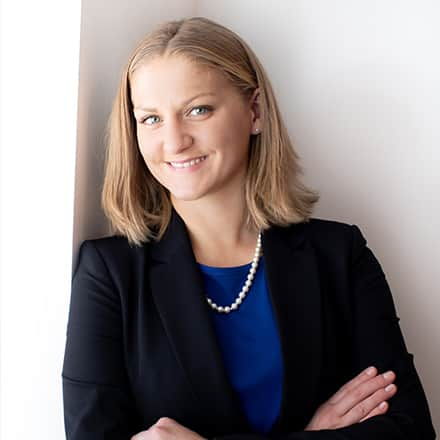 April 30, 2021
MBA student Alexis Gerst '17 published her first book, "Leading Remote Teams: Embrace the Future of Remote Work Culture," and shared some details about the process and her military business background in a Q&A with SNHU.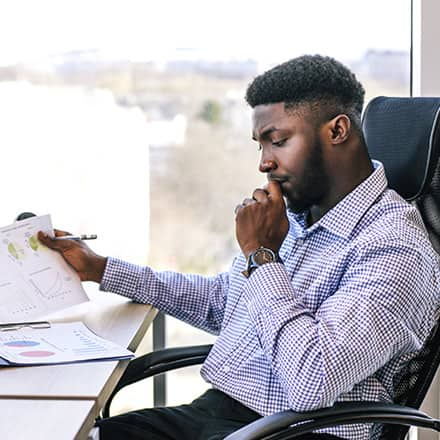 April 27, 2021
So, you've decided you want to study business, and you want to choose a concentration. But what exactly is the difference between finance and accounting, two of the most popular subjects in business?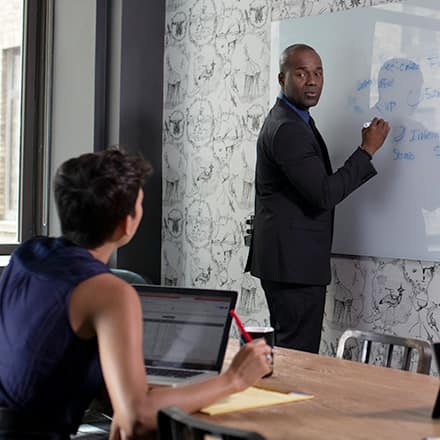 April 15, 2021
An MBA – or Master of Business Administration – is a graduate-level business degree designed to give professionals the critical knowledge they need to step into management and leadership roles in companies.