Work Culture: Fostering a Sense of Belonging
Perhaps Shakespeare provided the best existential point to ponder: "To be or not to be, that is the question." I think we all want to be; that is to exist, to be seen, to be appreciated and valued. We all want to belong.
Maslow's hierarchy of needs asserts that belonging is a psychological need that cannot be achieved until safety and biological needs are met. Maslow's hierarchy also states that self-esteem and self-actualization cannot be fully developed or achieved until people feel connected, respected and welcome. How many people are not able to be, simply because they do not feel a sense of belonging?
A recent LinkedIn study found that 47% of professionals value working at a company where they can be themselves. A 2018 study from Catalyst found that a feeling of belonging can be connected to higher creativity, higher retention and more likely to be team oriented.
Even though we are individuals, we all have an innate desire to belong to something bigger than ourselves. So we join clubs, team, groups, or organizations in hopes of fostering connection and belonging. But if people do not feel as though they belong, they will not bring their full authentic selves to interactions and they're apt to hold onto ideas which can negatively impact engagement, productivity and innovation overall.
A Sense of Belonging in a Workplace Environment
So, how can you foster a culture of belonging? Here are a few tips to get you started:
Create space for others. Do you notice the same people speaking up or sharing? Are there voices or opinions that go unheard in your meetings? Take a moment to pause and invite others to the conversation. Feeling heard and respected as a contributing member of the team fosters psychological safety which is essential to a sense of belonging.
Introduce yourself. The world is a big place, so it's easy to feel lost in the shuffle. Taking the time to look someone in the eye, asking their name and sharing your own, builds a connection from which future interactions can build. The next time you see them in the hall or a meeting, give them a smile and wave hello. Feeling seen is a powerful catalyst for belonging.
Learn about the experiences and expertise of others. It's no secret that teamwork makes the dream work. But if you don't know about each team member's contributions, how can you fully honor them and value their contributions in pursuit of the goal?
Each and every person has gifts and talents to share with the world. Spend time learning about the unique talents of those around you and think about how you can leverage them on your team or across the organization.
Give people credit for their ideas, recommend them to other people in search of those skills and recognize them for their contributions. Feeling valued fosters self-esteem, self-concept and moves people one step closer to self-actualization.
People simply want to feel heard, be seen, feel valued and respected for who they are as human beings. When you can see and honor the humanity of others, it unconsciously gives them permission to do the same- and that is how we foster a culture of belonging.
Dr. Shanita Williams has been focused on the employee experience for the last 10 years. She is currently the associate vice president of Talent Engagement and Inclusion within the Human Resources department. In her role, she works collaborates with leaders across the university to drive employee engagement and ensure that inclusion is embedded in all of our talent strategies, initiatives and programs. Her area of expertise includes: Emotional Intelligence (EQ), DiSC, Limiting Beliefs, Change Management, Coaching, and Feedback. Williams earned her Doctorate in Educational Leadership, where her research focused on the lived experiences of working mothers as students.
Explore more content like this article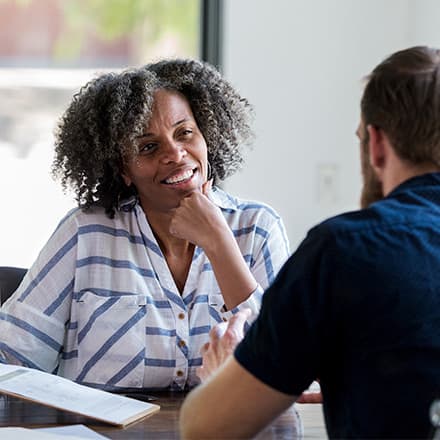 June 03, 2021
To get your ideal position with a company you admire, you have considerations to address before, during and after the job interview. Here are some tips on how to succeed at a job interview, common questions employers might ask you and ideas on what to ask them in return.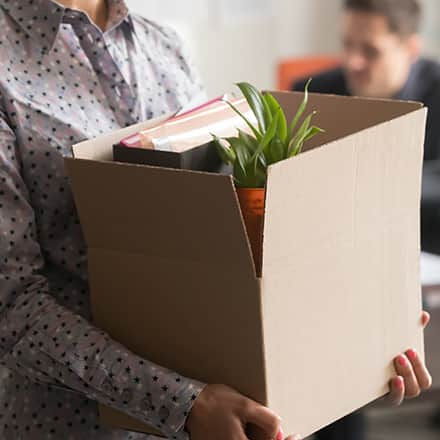 May 26, 2021
Deciding to leave a job is a tough decision. We spend roughly half of our waking hours each week at work. The time, energy – and often heart – we put into earning a living is considerable. Having a stable job is crucial. So, how can you know when it's time to leave?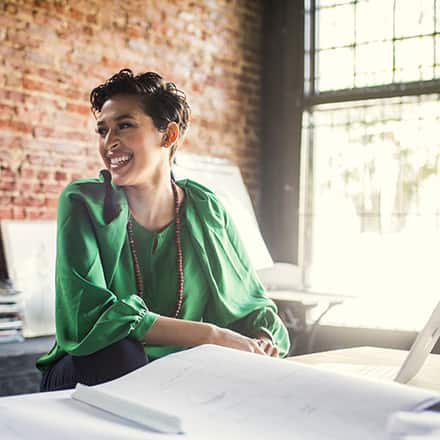 April 13, 2021
In today's evolving job market, having a bachelor's degree is a key credential to start and grow a career across many fields. But what jobs can you get with a bachelor's degree? We've compiled a list of potential bachelor's degree jobs in social sciences, liberal arts, science and technology.