SNHU Alumna Publishes Manuscript from MA Writing Program
Joan Raymond '14 '17G stepped away from her half-written novel when she realized her approach wasn't working for her. Over the next year, she read widely, returned to Southern New Hampshire University to pursue her second creative writing degree, and worked to find a solution to her problem.
When it came time to pass in a manuscript at the end of her MA in English & Creative Writing program, she had completely rewritten the story using a different point of view (POV).
This year, Raymond published the manuscript, "Guardian of the Gifts," and shared her writing process, the impact of her writing courses and advice to writers looking to publish their work.
Where did your inspiration for "Guardian of the Gifts" come from?
Many (many) years ago, I visited an art museum. Afterward, I wondered: Were artists born with their talents/gifts or were those gifts given to them by some unknown source. I began writing about a woman who acquired a box at an auction. Though she thought she had useless antiques, they turned out to belong to a group of people who bestowed talents/gifts on others.
Over the 11 years it took to complete it, the story gained more characters with side plots, a romance, a missing person, and a heartless villain. But, I never forgot the original question I asked myself when I was first inspired.
What was your process in bringing the story to life?
Before I really knew what I was doing, I did a lot of research. Several key historical figures and events lining up were crucial to the plot. After that, I just wrote. Except for a very basic calendar of events, I never outlined. I just sat down and wrote. I let my characters tell the story, and many times they completely surprised me with what happened next. Even the ending was a surprise. I really didn't know how it would all turn out until I got to those chapters.
At what point do you know you can step back and let your characters take over?
Funny thing, I learned a long time ago not to get in the way of my characters. It's a feeling, I guess, when the story seems to be stalling, I realize I'm trying too hard. It might sound strange for someone who doesn't write, but when I let my imagination take over (the characters), then it flows. I'm not a plotter, but a "pantser" and when I try to plot too much, I get stuck.
What challenges did you face?
After writing about 40,000 words, I stopped. I felt something wasn't right with the plot or characters. I'd been writing in third person POV, and I just stalled. It wasn't writer's block; it was something else. Like I knew something had to change. I stopped writing for over a year while figuring it out.
During that time, I read a lot. Several books I read were written in multiple first-person POV. I really liked the way the authors had their characters tell their stories, letting the reader in on their secrets no one else knew about.
This was also about the time I started my MA program, and I knew I'd have to share part of a manuscript. Using the first person POV technique, I gave a voice to eight characters and started back on page one. Within ten months, I'd finished the first draft.
Another challenge was bringing the book to life. I knew I wanted to self-publish, so I learned InDesign to format the paperback and then how to format the Kindle version in Word. At first, I had no idea what I was doing, but I didn't let that stop me. I just keep learning and believing in myself.
In what ways were your BA and MA programs helpful to you as a writer?
I know I am a better writer because I went through both the BA and MA programs. Writing a short story just about every week, I learned how to develop a character and resolve a plot in 1,200-1,500 words. All of that practice with short stories helped me come up with multiple storylines and characters to sustain an 80,000-word novel.
The feedback on my work was invaluable. And, the friendships — I'm still in contact with many of my peers from both programs.
How do you work with feedback that might be hard to hear?
Along with feedback from professors and peers, I've been a member of at least one critique group for over seven years. Right now, I'm in three — two for my writing for adults, one for my writing for children.
After receiving a lot of constructive feedback over the years, I try to keep an open mind and realize they are trying to help me make my story better. I won't sugarcoat it and say it doesn't sting, and sometimes it really hurts. But, I try to take a step back to hear what that person is saying and re-evaluate my writing to understand … why they made suggestions. Most of the time, I agree because I'm too close to my work to see all repeated phrases and ambiguous descriptions.
You had a unique marketing campaign leading up to your book's release, where you offered 11 days of fun facts. How do you plan to continue this momentum after it's released?
One of my weakest areas is promoting myself. When I came up with the 11 days of fun facts, I felt like I was sharing instead of selling. It was a lot of fun, and I received a lot of great responses.
Now that the book is out, I will continue the momentum by sharing updates and pictures of me recording the audiobook I'm creating with the help of my son, who has a studio in our home. Once the audiobook is ready for release … I'll promote all three versions.
Right away, I'm scheduling book signings and asking my readers for reviews. I'm also using social media to promote the book. Later, I plan to use discounts and giveaways to generate excitement. Plus, I'll share information about work in progress and refer back to the current novel.
Do you have any designated writing time or space?
When I was writing "Gifts," I was also going to school, so I dedicated time every morning to my novel. I had a goal of 500 words a day/3,000 words a week. I kept track on a big calendar that hung in my "creative room." ... Every day I'd note how many words I'd written on the calendar and if I'd gone over the 500 (words), I'd highlight it with a marker. Seeing all the highlighted days pushed me to keep writing.
I actually did all my writing in the dining room/office, where my computer is set up. If I tried to write anywhere else, or by hand, I wouldn't get anywhere.
Though, with my new novel, a mystery/romance, I have a completely different method: I write a chapter by hand, then rewrite on the computer, print it out, take it in the bedroom and edit. Then I write the next chapter by hand in the bedroom and start the process over. For some reason, this is working for me. I'm 45k words into the story in only eight months. (Note, that includes a lot of background research and creating an entire town.)
What advice do you have for writers looking to finish and publish a novel?
No matter your age (I'm 61) or when you started writing, believe in yourself. Write the book. Get it down somewhere, either on paper or computer.
Then find a critique group that you trust, preferably in person. Share your work. Accept feedback. Make it better. Repeat until you have a manuscript you are proud to share. Figure out if you want to be traditionally published or self-published and find out what steps you need to take to get there.
Also, make sure you surround yourself with people who will encourage you when you start doubting yourself. This is not easy, but it's worth it.
Rebecca LeBoeuf '18 is a staff writer at Southern New Hampshire University. Connect with her on LinkedIn.
Explore more content like this article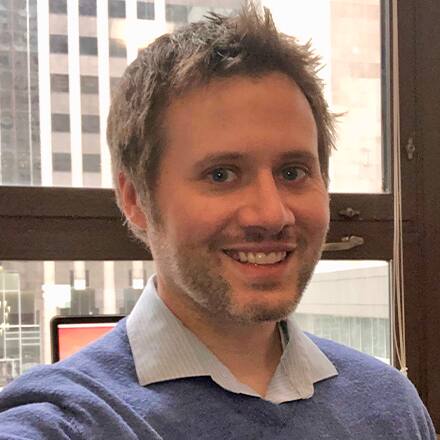 Clinical Mental Health Instructor Dr. Matt Glowiak: A Faculty Q&A
March 20, 2020
When Dr. Matt Glowiak first embarked on his counseling career, he never expected his experiences to be so diverse. We asked the clinical mental health counseling instructor to share his thoughts on teaching, the importance of education and more as part of our Faculty Spotlight series.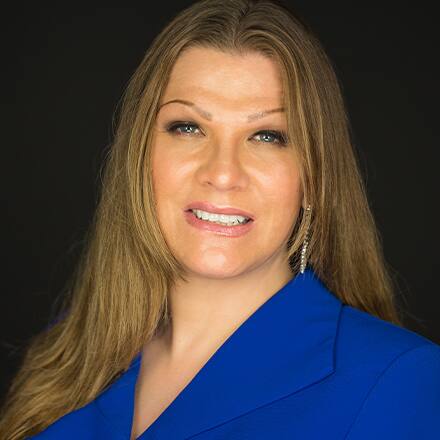 5 Tips to Stay Sane and Compassionate During the Age of Coronavirus
March 19, 2020
The COVID-19 scare is drastically reshaping how we live and engage each other. Even as we pass through this period of uncertainty, here are 5 things that each of us can do to take care of our own mental health while being mindful of and compassionate toward the mental health needs of others.