Higher Ed's Growing Pains: From Awkward to Able
Being the youngest person in my grade, I was excited when I hit my growth spurt early because it meant I wouldn't be noticeably smaller than everyone else. What I had not counted on was the unpredictable nature of that period — would my voice be higher or lower when I opened my mouth, what muscle or joint would do something unpredictable as it rapidly developed, what emotion would come out of nowhere at the most inconvenient time? Within a couple of years, I was one of the tallest people in my high school, but the path to get to my newfound abilities is one I would never want to repeat.
Higher education is moving through similar growing pains. The VUCA (volatile, uncertain, complex, ambiguous) world we were already struggling to navigate has accelerated, and we find ourselves strategizing in months what we thought we had years to evolve into. Technologies, modalities, infrastructures, roles, responsibilities, policies, and so much more are under deep scrutiny. Fundamental "truths" and core assumptions about what college is, why college matters, and how college instruction happens are being deconstructed not in theory but in the day-to-day operational reality of American life.
One of the movies I recall from those growth spurt years is "The NeverEnding Story." In one of the scenes, the hero, Atreyu, must face the greatest challenge of all: he must acknowledge what he sees when he looks in a mirror that reflects who he really is. Higher ed is having a similar existential moment, but rather than being deemed a crisis, those who will advance will seize this as an opportunity to examine core beliefs and practices and emerge stronger from the other side as a result.
At SNHU, one of the tools we have used to anchor our work is the competencies we have developed as part of our curriculum. Every program in Global Campus is designed by assembling academic subject matter experts with active practitioners in the field to determine what KSADs (knowledge, skills, abilities, and dispositions) a learner should demonstrate for any given experience. Those are crafted into competency statements (not to be confused with a CBE direct assessment model) which is just one way to deploy competencies. The explicit nature of competencies allows us to be very clear about what we are trying to accomplish and what each learner should hold us accountable for. If learning is the acquisition of new KSADs, every learner should be able to tell us at the end of the experience what they have acquired that they did not previously have.
This can be disconcerting in traditional higher education because placing the learner acquiring those KSADs at the center of our mission challenges the "if you build it they will learn" assumptions that drive the design of many college courses. At the same time, it provides a transparent response to the questions students, parents, and employers are asking; "What learning is happening and how it is being assessed?"
In this way, competencies are both an anchor and a launching pad. They provide clear definition as to what is being accomplished but also set the stage for faculty and designers to explore and create all types of learning experiences and ways to assess those KSADs. It also increases the ways experts can tag KSAD acquisition that extend far beyond the traditional classroom, acknowledging that most of the learning we do in life will happen outside of course work. If that is true and we believe in lifelong learning, shouldn't we be taking every opportunity to help our learners develop and exercise the metacognitive muscles life provides? In a world where teenagers are operating digital platform businesses and adults are regularly in need of new skills, but not necessarily new degrees, an opportunity for higher ed is in operating as both a curator of new shorter learning experiences and a credentialer of skills learners already bring to the institution.
This competency-based approach is what allows SNHU to serve learners around the globe — refugees in Africa, homeless teens in Los Angeles, inner-city adults in Detroit, Boston, Chicago, and Birmingham, as well as the traditional residential learners on campus in Manchester and the 140,000 online learners we are well-known for. Clarity about what the KSADs are, the user experience feedback and analytics tools revealing how well we are doing in helping learners acquire them — these, paired with faculty and designers who understand how learning happens for different populations and the skills to address those differences, are how we are addressing the need to navigate this VUCA space. In the midst of this awkward period, we are looking in the mirror and discovering new abilities.
One of the most exciting opportunities has been in finding new ways to provide learners with interoperability among modalities, activities, and resources. An SNHU learner should be able to leverage every experience and advantage of being at the institution regardless of where they are. Learners on campus should be able to tap into an international network of fellow learners to expand their awareness of issues like climate change and economic inequity. Global learners should be able to take advantage of the brilliant minds on our residential campus as well as the activities and speakers being provided. The more we remove barriers, the more we increase the likelihood that all of our learners will succeed and be excellent stewards of the Earth and each other.
In a VUCA world, certainty is impossible, but clarity — about what we are doing, how we are doing it, and if we are being successful at it — is very possible. Real learning does not occur by accident. Never has there been a situation that more clearly demanded of us that we consider every element of the learning experiences that we are designing for our students. The deliberate engineering of resources, assessments, and competencies is one of the great opportunities and challenges before all of us in a world where we already are being forced to think about what will be the next COVID event that disrupts us.
As president of SNHU's Global Campus, Dr. Fowler has oversight for academic functions in support of the university's learning experiences and modalities – online, competency-based and hybrid – meeting the rapidly changing demands of the workforce and global communities. A two-time Fulbright Senior Scholar (Germany and Belgium) with 25 years of experience in higher education management, Dr. Fowler has published and presented at events throughout the world, including Germany, where he also taught at the John F. Kennedy Institute for North American Studies at Freie Universitat-Berlin. He has held senior-level academic and administrative positions at numerous institutions including Western Governors University, Penn State University and the national Endowment for the Humanities. In addition to a Ph.D (SUNY-Buffalo), an MBA (Western Governors University), Dr. Fowler has also completed an MA (George Mason University), a BA (Morehouse College) and was a Charles A. Dana Scholar (Duke University). He has also completed several higher education and executive leadership/negotiation programs at Harvard University.
Dr. Fowler also currently serves as a commissioner for the New England Commission of Higher Education (NECHE).
Explore more content like this article
May 26, 2021
The world is over a year into the COVID-19 pandemic and some people are growing tired of public health measures. What are some of the things that can be done to combat pandemic fatigue?
March 25, 2021
The importance of empathetic teaching in an online environment cannot be understated. Students appreciate when instructors show concern for what is happening in their lives, and having an instructor with a teaching approach that focuses on empathy helps them navigate anxiety or uncertainty.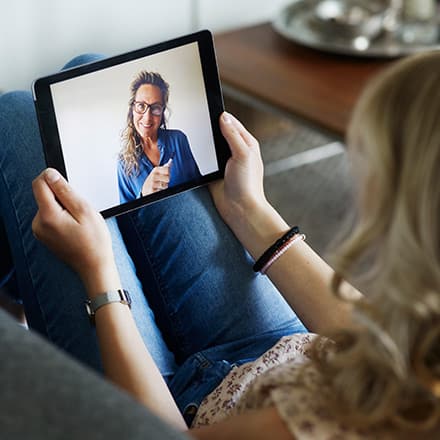 February 11, 2021
Consider what your role might be as a mental health advocate; someone who gives a voice to the problems and potential solutions related to mental health and mental health awareness. To advocate means more than just giving voice; it means to fight.