Fashion Internship Fulfills Student's Degree, Begins Her Journey
Yamel Trigo took a risk when she messaged Briny Boutique on Instagram, asking if they were looking for an intern. While some may cringe at the thought of a potential employer viewing their social media accounts, Trigo's move showed that she has nothing to hide.
Her Instagram photos capture a fashion-forward, young Dominican woman. There are photos of strappy sandals and cheetah print shoes, jean vests donning studded collars and pockets and patterned blouses and colorful tank tops fit for Florida heat. Something most of these photos have in common is a wheelchair, fashioned with an indigo frame.
Owning Her Disability
Trigo has quadriplegia. She can't move her body from the neck down, but that didn't stop her from seeking an internship in the fashion industry, a requirement of the online AS in Fashion Merchandising at Southern New Hampshire University (SNHU).
When she contacted the SNHU Internship Team for guidance, Kim Coffey, an internship administrator, suggested she try directly outreaching organizations that interest her.
"Even though my profile isn't private I was still a little nervous about the response I would get back from Briny," Trigo said. "But at the same time, I knew that by them seeing my pictures, I was being truthful about my disability and not hiding it."
It took the boutique owner, Alexa Chaviano, only 45 minutes to respond with interest in bringing Trigo on for the summer. "From the initial conversation with Alexa, I mentioned to her my limitations and (asked) if it's okay that someone else accompanies me throughout my internship," Trigo said. Chaviano had no problem with this and offered Trigo the internship.
"I do think my openness about my disability gave me an advantage because it shows that I am not ashamed to be in a wheelchair, and it hasn't stopped me from achieving my goals," Trigo said. She's grateful that people can look past her disability and give her an opportunity.
Fashion Merchandising Internships Explore Areas of Industry
Assisted by her mother, Marlyn, Trigo spent her days styling mannequins, answering customer questions, clearing fitting rooms and creating flyers for sale promotions. "My workspace was exciting because I would meet different people every day and got to know some of the frequent customers," Trigo said. "It was also thrilling to work with so many different styles of clothes and see how much new merchandise would come into the store on a weekly basis."
The most memorable aspect of her internship was the two buying trips she attended in downtown Miami. Once every week or two, Chaviano goes on a buying trip to purchase new merchandise. Trigo compares the buying location to a large warehouse, filled from floor to ceiling with clothing. She said representatives assist buyers one-on-one as they look through the inventory and make their selections.
"I learned a lot about what the buyers have to do during these buying trips and how long they take, depending on how much merchandise is available to look at," Trigo said. "We were there for about four hours, but it was worth it because I got to see a glimpse of what I hope to be doing in the future."
Building Experience and Skills
During her internship, Trigo found herself using material she learned in her degree program. She discovered that courses including Merchandise Planning, Principles of Retailing and Retail Sales Promotion introduced her to the daily operations of a boutique, and prepared her for the internship.
"The courses taught what goes on behind the scenes of a business and all the hard work it takes to buy and sell all this merchandise," she said.
In addition to discovering an interest in women's fashion, specifically, Trigo developed many skills in her time at Briny Boutique. Her customer service skills grew with each customer she interacted with, and she saw the impact that visual merchandising has on sales. She also learned how to best inspire a purchase from customers through marketing.
Perhaps most importantly, Trigo grew in confidence. "I learned to get out of my comfort zone and put myself out there a little more by speaking up and not being afraid to share my ideas," she said.
A Future in Fashion
Though her time with Briny Boutique is over and she's wrapped up her degree program, Trigo is not disappearing from the fashion industry. Not only did her internship prove to be a valuable learning experience, but it confirmed that she's headed in the right direction with an associate's in fashion merchandising.
Her career goal is to become a buyer, though she knows it may take some time. "I know I must start from the bottom and work my way up, so I would like to get any job that has to do with fashion merchandising."
And she's well on her way. While she's actively searching for a job in the field, she's completing another internship – this time with an online clothing boutique.
Rebecca LeBoeuf '18 is a writer and editorial coordinator at Southern New Hampshire University. Connect with her on LinkedIn.
Explore more content like this article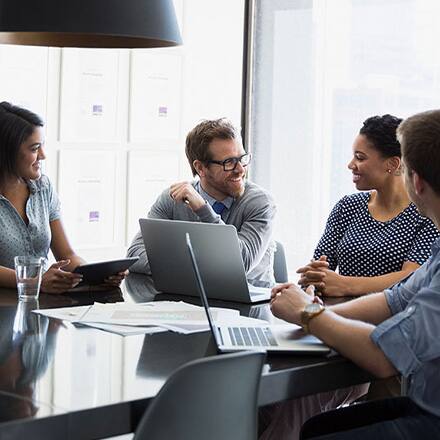 October 20, 2021
Today's MBA programs provide plenty of options to focus on particular aspects of business in either a specialization or concentration - giving you a competitive edge in today's job market.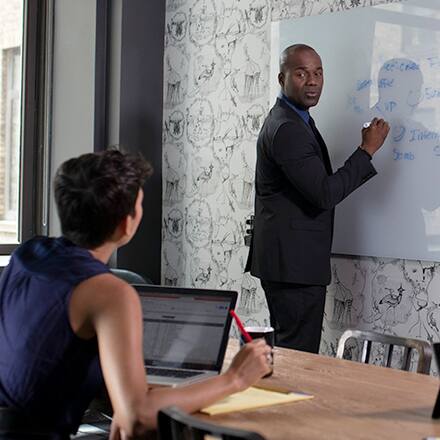 October 19, 2021
An MBA – or Master of Business Administration – is a graduate-level business degree designed to give professionals the critical knowledge they need to step into management and leadership roles in companies.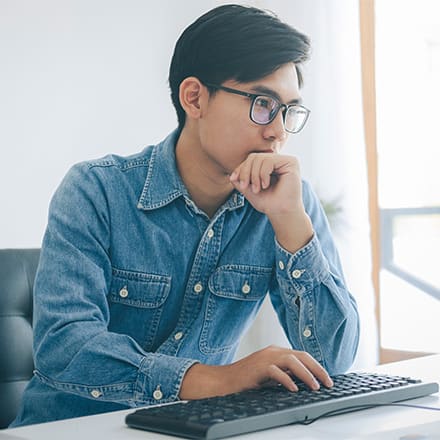 October 15, 2021
Generally taking only two years to complete, an associate degree provides foundational academic knowledge and technical expertise for a variety of career fields without the time and financial investment of a four-year degree.