MBA vs MS: Understanding the Differences to Make the Right Decision
When it comes to pursuing an advanced business degree, you've got options. Two popular choices are the Master of Business Administration (MBA) and a Master of Science (MS) in a business discipline. But which degree is right for you?
What is the Difference Between an MS and an MBA?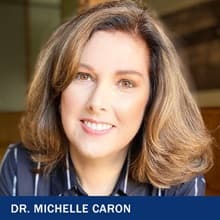 MBA and MS degrees focus on developing critical thinking, analytical and problem-solving skills that are necessary to succeed in a variety of industries and organizational settings. Both degrees will equip you with advanced management and leadership skills to successfully navigate disruptive business environments.
"Whether you have management experience or aspiring to become a manager, you can achieve your personal, professional and financial goals with either of these degrees," said Dr. Michelle Caron, associate dean of business at SNHU.
Let's explore these degrees a bit deeper to help you decide which one may be the best fit for your career goals.
Master of Business Administration (MBA)
The Master of Business Administration degree is designed to provide you with a comprehensive understanding of business principles and practices. It's a great choice for anyone looking for a broad business education coupled with a specialized concentration, such as accounting, finance, project management or marketing.
"The curriculum typically focuses on data analysis, strategy, performance and sustainability, to name a few," Caron said.
There are also more types of MBA concentrations at SNHU than any other business-related academic program at the university, "providing students with the ability to truly customize their degree," Caron said.
What you'll learn:
High-demand business skills
Managing business on a broad scale
Strategic leadership
Master of Science (MS)
An MS might be a better fit if you want to become highly proficient in functional areas of business — finance, human resources, marketing or management — and develop leadership skills to drive change or sustain high performance throughout an organization.
The Master of Science in Management (MSM) and Master of Science in Organizational Leadership (MSOL) are two MS degrees that can help you take the next step in your career.
Master of Science in Management (MSM)
The MSM is designed to help you build the skills needed to manage diverse people and projects.
"The MSM degree focuses on day-to-day operations of the core functional areas of a business," Caron said. "This program emphasizes decision making, managing conflict, project management and resource planning — all of which are necessary to deliver on the organization's mission."
What you'll learn:
Direct operations
Project management
Resource planning and decision making
Master of Science in Organizational Leadership (MSOL)
If your goal is to influence people and build high-performing teams, the MSOL might be the right degree for you. Leadership skills are required in every industry. Effective leaders are great communicators, build trusting relationships, and motivate team members towards achieving shared goals.
"The master's in organizational leadership deals primarily with change management efforts, cultivating organizational culture, ethics and team building," Caron said. "Some programs also offer you the opportunity to earn a (graduate) certificate in human resource management."
What you'll learn:
Leading change
Motivation and performance
Team building
Is it Better to Get an MBA or an MS?
Neither degree is better than the other, so you can rest assured that whichever program you choose you'll be well prepared for a career in business.
"Employers like to see depth and breadth of knowledge, and each of these degrees can provide that for all industries," Caron said. "You'll want to consider your career trajectory and your level of interest in the curriculum for each program."
If you're interested in moving into a managerial role or leading organizational change efforts, you might want to consider an MS. An MSM, for instance, can help you kickstart a career in management or advance from your current role. The MBA, on the other hand, is a great choice if you're looking for a master's degree in business with a broad focus that you can apply across industries.
"Although there are various benefits to simply having an MBA to advance one's career goals, there is also a great deal of learning and enrichment to your personal knowledge on business and how to operate in today's corporate climate," said Tyler Wimbish '22MBA.
Master of Business Administration
Great choice for anyone who wants an advanced business degree with a broad focus that can apply across industries.
Master of Science in Management
Ideal degree for those looking to move into a managerial role or advance to upper management in their organization.
Master of Science in Organizational Leadership
Degree of choice for those who lead organizational change efforts, build consensus and inspire creativity.
Does an MBA Pay More Than an MS?
Whether you pursue an MBA or an MS, an advanced business degree can be a great investment in your career. Ultimately, your pay is dependent on things like geographic location, industry, job role and experience level, so it's not solely based on one degree or the other.
According to the U.S. Bureau of Labor Statistics, the median annual salary for all management occupations was $102,450 in 2021. With an MBA degree, your salary may be even more competitive. In 2022, the average starting salary for those with an MBA was $115,000, according to the Graduate Managment Admission Council (GMAC PDF source).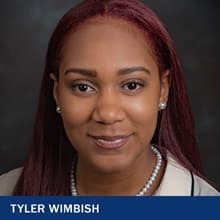 Either an MBA or an MS can help you develop the skill set and knowledge for a career in management.
Wimbish, for example, who graduated with her MBA in 2022, works in the aerospace and defense industry as a property/asset management data analyst.
"I ensure that the organization is complying with federal regulations and corporate policies and procedures when it comes to managing assets for both the company and the government," Wimbish said.
Here are some other management roles you might consider:
Accounting and finance: Analyze and manage monetary funds to help drive organizational growth and stability
Operations: Help drive people and process to make sure organizations run most efficiently
Marketing: Drive company growth by reaching consumers through advertising campaigns across different channels
Human resources: Plan, coordinate and direct administrative functions for an organization. Recruit, interview and hire staff
Public relations: Direct the creation of materials that will enhance the public image of an employer or client
Healthcare administration: Plan, direct and coordinate medical and health services in accordance with healthcare laws and regulations
Now that you have some insight on the similarities and differences, you can choose the degree that best fits your career goals. If you're still undecided, reach out to an admission counselor and they can help guide you through the process.
A degree can change your life. Find the SNHU business program that can best help you meet your goals.
Amanda Hernandez is a writer at Southern New Hampshire University.
Explore more content like this article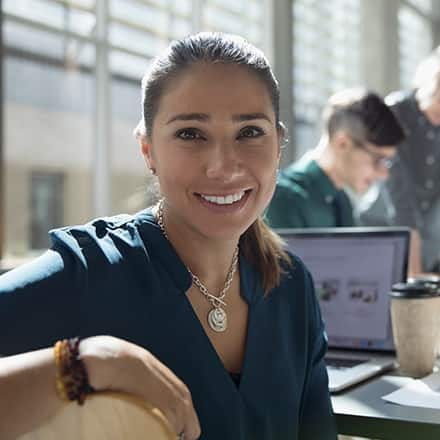 While many accounting degree holders find work as certified accountants and analysts, similar professions are also available across many industries. The analytical and critical thinking skills gained in an accounting program can help prepare you for more careers than you might think.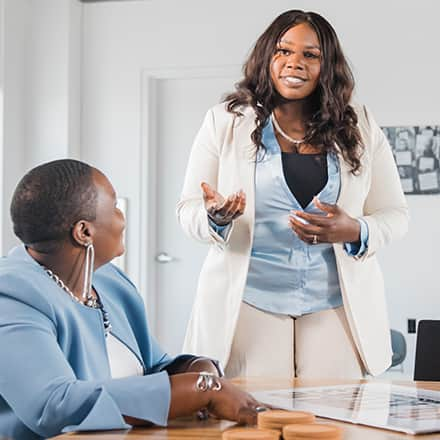 If you have worked for a bad leader, you likely already have the answer to why good leadership matters. Good leadership can make the difference between enjoying your job and tolerating your job. Here are 10 qualities of a good leader that can benefit teams and organizations.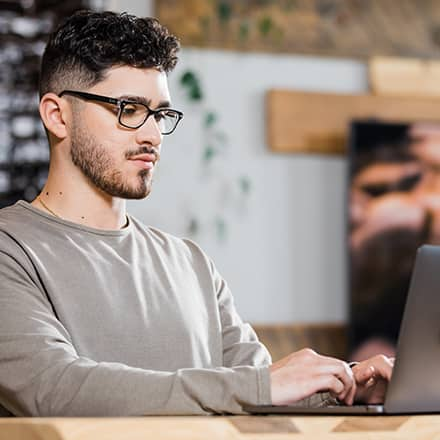 The fundamentals of digital marketing, or internet-based marketing efforts, refer to the guiding principles that can help lead your strategy and result in successful marketing campaigns. Digital marketing is all about sharing content with the aim of engaging and influencing potential customers.
About Southern New Hampshire University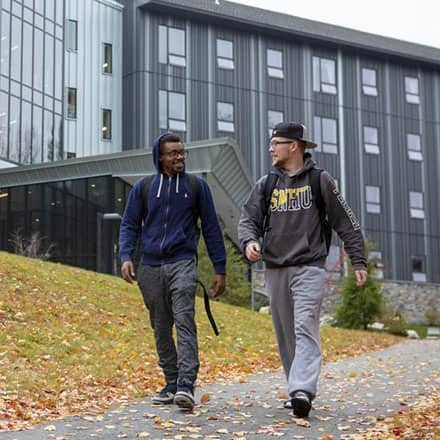 SNHU is a nonprofit, accredited university with a mission to make high-quality education more accessible and affordable for everyone.
Founded in 1932, and online since 1995, we've helped countless students reach their goals with flexible, career-focused programs. Our 300-acre campus in Manchester, NH is home to over 3,000 students, and we serve over 135,000 students online. Visit our about SNHU page to learn more about our mission, accreditations, leadership team, national recognitions and awards.