What Do Business Majors Do?

Understanding the numbers
When reviewing job growth and salary information, it's important to remember that actual numbers can vary due to many different factors — like years of experience in the role, industry of employment, geographic location, worker skill and economic conditions. Cited projections do not guarantee actual salary or job growth.
Learning about what business majors do, what business majors learn and what classes one can take as a business major can provide you with an overall view of what the field of business is all about. It can also help you decide which area of business is the right one for you.
The field of business is the practice of leadership. After all, business majors are leaders at heart. Earning an in-demand business degree, whether undergraduate or graduate, positions you to understand and practice business while caring for both human and natural resources for organizations of any size.
What Do Business Majors Do?
As a business major, you'll practice emotional intelligence and learn how to make good decisions with the right data. Your business degree will prepare you to do this, teaching you how to analyze and apply business research effectively.
Leaders from Southern New Hampshire University's (SNHU) academic business program weighed in on what business majors may expect while working on their degrees. In the course of learning the practice of business management, you may have an opportunity to:
Learn new skills: Technical, managerial and leadership skills "are gained through course content and earned industry credentials built into the curriculum," said Dr. Jessica Rogers, senior associate dean of business.


Make tough decisions: You will hone the ability to "make decisions, lead teams and solve complex problems," said Dr. Katie Carpen, associate dean of business administration.


Think creatively: You will work on developing confidence, emotional intelligence, cultural awareness, systems thinking and ethics, "all of which can further enhance your creative thinking and decision-making skills," said Dr. Bernice Bain, associate dean of business.


Embrace mindfulness: Being mindful of oneself and others through emotional intelligence and cultural awareness "is especially helpful when building relationships, as well as creating communications, reports and presentations," Carpen said.


Engage in curiosity: Having the curiosity to continuously ask, "can we do this better?" helps business majors succeed. "With my students, those who are the most curious tend to earn good grades, but they also tend to get a lot out of the content," said Dr. Robert Shindell, adjunct instructor of business. "They want to go deeper; they want to learn more, and they want to have that internal drive to understand different perspectives of the same topic that lead to success."
What Do Business Majors Learn?
Business majors in the MBA program focus on competencies in a number of areas, such as data analysis, business communication, strategic planning and project management. "They also learn processes of continuous improvement," Rogers said. Business administration is about solid business content supported with skill development, regardless of concentration.
What Skills Do You Learn with a Business Degree?
Business majors in both bachelor's and master's degree programs learn a great deal in the "big six" areas of content, according to Rogers. Whether you're earning a Bachelor of Science in Business Administration or a Master of Business Administration (MBA), you'll learn about:
Accounting: Conduct intricate financial analysis across all facets of business
Economics: Incorporate quantitative data analysis into decision-making
Finance: Study the complexity of economic activity around the globe and how it relates to your business
Human Resources: Support hiring, people management and understanding of employment law
Marketing: Develop an understanding of market research, social media and consumer behavior
Operations: Contribute to supply chain, product flow, procurement, transportation management and inventory control
All of these core areas engage students in the language of business, the culture of business and how the business world should operate. They also help learners see how they can, as individuals, help their respective businesses move forward. "By understanding how businesses work and how you might fit into them and be effective is key to success," Shindell said.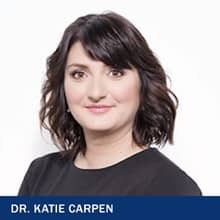 Some of the best MBA programs teach you to dive deeper into business using experiences you might encounter at work. Within the online MBA at SNHU, for example, students have the opportunity to engage in scenario-based learning targeted around real-life happenings in the business world. In each course, "learners take on a mid-to-senior level role in an organization and are assigned a deliverable to complete an industry-aligned project," said Carpen.
Topics such as organizational change, mergers and acquisitions and human resource issues may be addressed. "The underlying thread across the experiential experiences is the reinforcement of communication, research and understanding multiple perspectives," Shindell said.
What Classes Do You Take as a Business Major?
Majoring in business administration provides broad exposure to business areas. There are many ways to customize a business degree with a concentration. Specializations may include
entrepreneurship, healthcare administration, industrial-organizational psychology and international business.
According to Rogers, some of the top concentrations for both undergraduate and graduate business majors are:
Accounting: With a focus on accounting, you may take courses in cost accounting, financial statement analysis or business valuation
Finance: A finance concentration may lead to courses in personal financial planning, multinational corporate finance or fundamentals of investment
Human Resources: Courses such as human resource management, employee and labor relations and managing organizational change may accompany this concentration
Marketing: Learning about consumer behavior, market research and social media are possible course options with this concentration
Operations Management: Courses with this concentration may include supply chain management, operations management and quantitative analysis
Project Management: Courses in contracting and procurement as well as project management are key to this concentration
The MBA program incorporates skills like communication and critical thinking, which are skills of "really successful leaders," Carpen said.
According to Carpen, MBA learners may also have the opportunity to earn credentials in:
Coaching and mentoring
Emotional intelligence
Leading change
Managing strategy
Marketing
Resilience
Time management
In addition to those credential areas, all business courses at SNHU incorporate aspects of accounting, how to understand a profit/loss sheet and basic concepts of how money flows through an organization.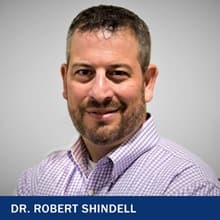 Understanding how money works in relation to business is an integrated part of the curriculum as well. Business majors need to learn about "the different colors of money, so to speak," said Shindell. This includes learning about the future value of money through finance, as well as the need to understand marketing and marketing behavior, organizational behavior, and more.
That scope of learning is one of the strengths of the general MBA program, in particular, because it gives you the ability to dip your toe in the water in many different areas.
Is Business a Good Major?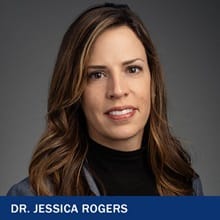 The decision to study business is both personal as well as professional. After all, one of the most rewarding experiences as a college student of any major is when you pursue a passion and achieve personal and professional success. "Investing in course work in an area that interests us may unlock that passion and place us on a path to help us achieve our destiny," Rogers said.
Earning a business degree is an investment in your time and money as well. According to the U.S. Bureau of Labor Statistics (BLS), the median annual salary for business and financial occupations is $76,850, which is higher than the median annual wage for all occupations for 2022.*
The continued need for professionals in this field is because organizations of all types need critical thinkers who can write, communicate and understand difficult concepts. Likewise, all types of organizations need people to lead people and projects and "who have the ability to think critically and understand the operational aspects of how organizations work and how you can help them be more successful," Shindell said.
It's also important to note that a master's degree in business is open to you even if your undergraduate degree is not in business. "A lot of my students don't come to the MBA program with a robust business background," Shindell said. They may have majored in English, music, education or any number of other fields. That's a benefit, not a hindrance.
Keep in mind that "the background of what you studied isn't as important as what you want to learn about," he said. Plenty of other majors and professions include the important transferable skills that translate to strengths in the business world.
Ultimately, the core outcome of any business program is to "help our students be able to see, understand and react to the changing landscape of our world, specifically in the area of business," Shindell said. Majoring in business leads to the expansion of knowledge and skills around strategy, innovation, systems thinking and leadership.
Being conscientious and navigating disruption can help you lead the way in a long and satisfying business career.
A degree can change your life. Find the SNHU business program that can best help you meet your goals.
---
*Cited job growth projections may not reflect local and/or short-term economic or job conditions and do not guarantee actual job growth. Actual salaries and/or earning potential may be the result of a combination of factors including, but not limited to: years of experience, industry of employment, geographic location, and worker skill.
---
Marie Morganelli, PhD, is a freelance content writer and editor.
Explore more content like this article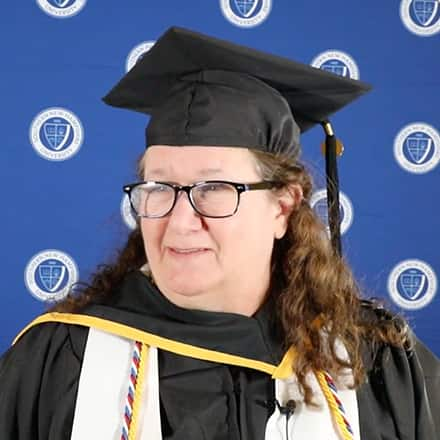 Pamela Judd earned an associate degree in business administration from SNHU while balancing work, kids — and 15 grandchildren. As the first person in her family to graduate with a college degree, she's hoping to serve as an inspiration to her family.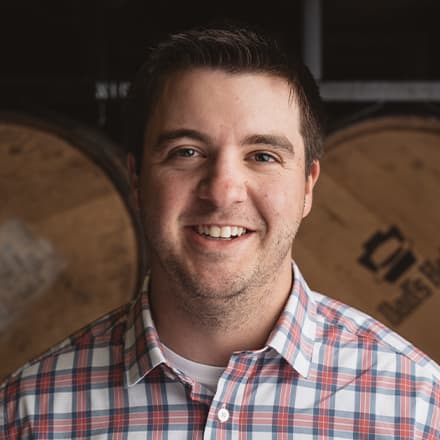 Stephen Hearn wanted more than his bachelor's degree. He wanted to become a Certified Public Accountant, so he looked for a "reputable" business school and found SNHU's master's in accounting program.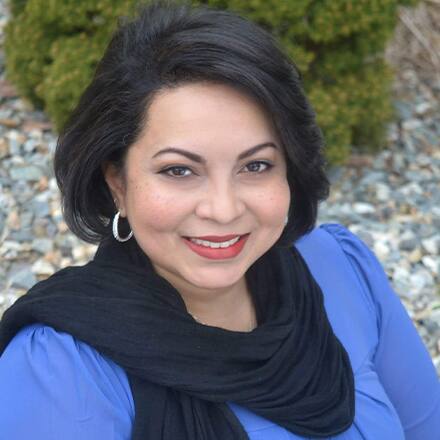 Katrina Jagroop-Gomes dropped out of school when she became a single mother at 23. She later earned her bachelor's degree, which she said, "opened a lot of doors for me." But she wasn't done. Now she has a Master of Business Administration from Southern New Hampshire University.
About Southern New Hampshire University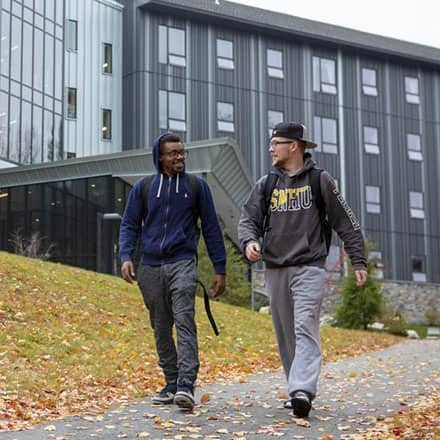 SNHU is a nonprofit, accredited university with a mission to make high-quality education more accessible and affordable for everyone.
Founded in 1932, and online since 1995, we've helped countless students reach their goals with flexible, career-focused programs. Our 300-acre campus in Manchester, NH is home to over 3,000 students, and we serve over 135,000 students online. Visit our about SNHU page to learn more about our mission, accreditations, leadership team, national recognitions and awards.