What Do the Best MBA Programs Teach?
The best MBA programs create opportunities for experiential learning and offer resources to support you throughout your classes.

The number of Master of Business Administration (MBA) programs available can leave your head spinning — and that's understandable. With so many options, how can you know which is the best for you and your future?
If you're hoping your degree will help you advance your business career, you'll want to search for a graduate school that combines theory and practical experience, offering you the business acumen and know-how needed to stand out among your colleagues and other job candidates.
The best MBA programs will cover the intersection of all business functions and offer specialized concentrations that allow you to dive deeper into an aspect of business that interests you most.
What Do They Actually Teach in MBA Programs?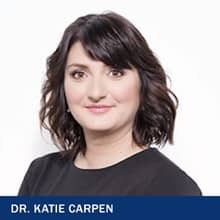 Curricula can vary by college, but generally, an MBA program should impart knowledge and develop skills that can lead to success in business. Courses explore how business functions, people and processes connect, according to Dr. Katie Carpen, an associate dean of business programs at Southern New Hampshire University (SNHU).
In the past, MBA programs have taken a siloed approach to teach business — requiring courses that focused on each central area of business, such as:
Accounting
Business Operations
Human Resources
Marketing
Now, some institutions are taking a synthesized approach in which courses cover each business function but focus on how they work together and contribute to the greater picture. SNHU's MBA was redesigned with this in mind.
"(The MBA) uses 'interleaving' where students mix, or interleave, two or three topics to improve learning and help make it stick," Carpen said. "Students revisit (the) information in courses and throughout the program, yet in different contexts or scenarios."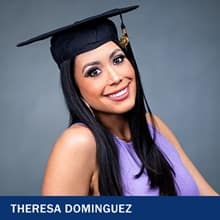 One course, "Strategic Opportunity Management," really stood out to SNHU alumna Theresa Dominguez '21 '23MBA. It was also her favorite.
"The basis of the class was analyzing another company for acquisition and having to look at their employees, financials, products, etc.," said Dominguez.
She connected what she learned in that course to her career. Having worked for a major telecommunications company that has acquired other companies in the past, she always wondered what was involved.
"Seeing what type of process it takes to acquire another company was very interesting," said Dominguez. "There are so many factors to take into consideration, and it really requires some strategic thinking and research to ensure you are making the best selections."
Some of the other courses you might encounter in an MBA program focus on leadership, strategy, innovation, measurement and optimization. For example, one of the core courses at SNHU is "Leading Organizational Change," which explores how to lead a workforce that meets business goals and navigates and communicates strategic changes. Another course, "Organizational Strategy in a Global Environment," examines how strategies are developed and implemented with every business function in mind.
You may also have an opportunity to select a concentration of interest and use your business electives to study a particular subject at greater length. For instance, at SNHU, you can choose from more than 15 types of MBA concentrations, including:
Choosing a program with various specialty options offers you greater control over your education, allowing you to pursue an MBA that interests you and will benefit your career the most. If you don't know what you want to specialize in yet, that's fine. Some programs don't require you to decide right away; you can first take some core business courses.
Putting Business Theory Into Practice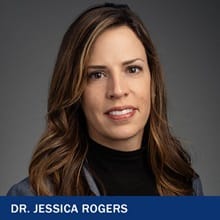 The best MBA programs are designed to do more than give you information; they should also allow you to test the ideas you're learning and build on your skills. Scenario-based learning (SBL) is one such approach to teaching that places you in the role of a business professional and draws on real-world problems you might encounter in the workplace.
An MBA that delivers the curriculum using scenario-based learning allows you to experience business situations in a safe learning environment, according to Dr. Jessica Rogers, a senior associate dean of business programs at SNHU.
"SBL begins with a scenario example that allows learners to practice content aligned to course outcomes in a real-world scenario of a likely business problem," Rogers said. Each scenario should give you any tools you might need, use industry terms and have multiple solutions that can be achieved.
A scenario-based learning example SNHU uses in its "Building Business Leaders" MBA course details a company's new strategic focus and asks you to explore how it'll impact marketing and sales and how you can measure the impact. In addition, you may receive documents such as the strategic plan, the company's commitment and vision, and SWOT (Strengths, Weaknesses, Opportunities and Threats) analyses.
Some skills you could develop through scenario-based assignments such as this one include:
Leadership traits: Emotional intelligence, strategic planning and coaching
Management abilities: Business analytics, project management and informed decision-making
Technical knowledge: Excel, PowerBI and Tableau
In addition to scenario-based learning environments, some programs, such as those at SNHU, may offer webinars or tutoring to help students better understand the material and build upon these skills. These sessions are optional to take, but you may find them beneficial, just as Dominguez did.
"The (resources) helped me learn more about the programs we were using for class," she said. That includes help with technical programs such as Tableau.
Dominguez recommends students use resources when they need some extra training or explanations. For her, the opportunity to ask questions for clarification was beneficial, especially since it was her first time using Tableau.
You may also have an opportunity to earn certificates or badges that represent proficiency in these industry-related skills. At SNHU, there are credentials embedded in each MBA course, Carpen said.
If you enroll in an MBA program that focuses on experiential learning, you may learn to use data to make decisions, develop and improve organizational strategies and processes, increase your global and cultural awareness and create plans that adhere to standards through practice.
Which MBA is Best Now?
The U.S. Bureau of Labor and Statistics (BLS) projects 911,440 new jobs annually through 2032 in the business and financial operations field.*
If you're hoping to land one of those jobs — or perhaps propel your business career higher — you'll want to know what the best kind of MBA is this year.
One must is accreditation. If you want to receive an MBA that's industry-respected, make sure you complete a program from an accredited college or university. SNHU, for example, is institutionally accredited by the New England Commission of Higher Education (NECHE), and its MBA is accredited by the Accreditation Council for Business Schools and Programs (ACBSP).
Accredited schools have been assessed by groups consisting of industry leaders or higher education professionals, for example, and deemed to have met certain standards.
After that, choosing a program comes down to you and what you want from the courses and beyond graduation. You'll want to look inward at your goals, interests and responsibilities and find an MBA that fits your life.
In your hunt for the best MBA program this year, some questions you may ask yourself are:
Do I want to attend courses on a college campus or online? If you prefer to learn in person, you could search for an MBA with courses that meet in a classroom. Or, if you're balancing other responsibilities — such as a full-time job or family — learning from your laptop could be a more practical option.


Will scheduled course times work for me, or would I benefit from an asynchronous schedule? If you don't want to commit to attending courses at a set time each week, an asynchronous education could offer the flexibility you need. Asynchronous courses can be completed whenever it makes sense to you.


How fast do I want to get my MBA? Like many other graduate degrees, traditional MBA programs can take two years. If you're trying to reach your professional goals sooner, some MBAs may only take one year, such as the online program at SNHU.
Your answers to these questions will help you narrow your MBA search and identify the top programs that fit your lifestyle.
Which Online MBA is the Best?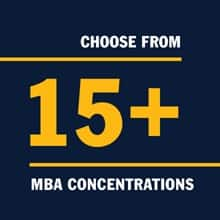 If going to school online is the best — or only — way for you to get your MBA, don't worry. If you select the right program, you can still access a high-quality education while reaping benefits unique to accredited online colleges and universities.
Although virtual, some online MBA programs create hands-on experiences, such as scenario-based learning, allowing you to grow as a business professional through practice. Even better, many online instructors are still immersed in the field and can bring their observations to the classroom through feedback and individualized conversations.
Since the online environment tends to appeal to the busy working student, your course discussions are likely to feature businesspeople with various experiences and backgrounds that you can learn from and network with as well.
Networking is valuable to learning, career growth and mentorship. Between your interactions with peers and communication with faculty, you'll have a chance to meet people from all over the country and in varying industries.
Alumni networks aren't just reserved for brick-and-mortar campuses either; between its campus and online graduate, SNHU has a global community of over 200,000 alumni with various in-person and virtual opportunities to connect.
If your return to school is career-motivated, you may also wish to find a university prepared to help you grow professionally. Some MBAs offer career support that begins on day one of college and lasts throughout your career.
You could get help writing your resume, searching for job openings, developing your elevator pitch, practicing for an interview and more with resources available 24/7 or individualized support by appointment with a career advisor.
When searching for an online MBA program, don't be afraid to speak with an admission counselor. They can tell you how online courses work and answer specific questions you might have about the MBA program, learning outcomes and resources available to students. The best MBA programs should be helpful from the start before you even enroll.
Is an MBA Really Worth It?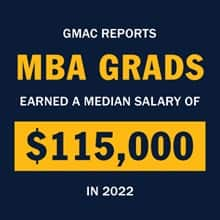 The answer depends on your reason for pursuing the degree and your personal and professional goals. There are many good reasons for getting an MBA, including personal fulfillment, business specialization and increased salary potential.
The Graduate Management Admission Council (GMAC) found that those with an MBA degree earned a median starting salary of $115,000 in 2022 (GMAC PDF source).* That's 53% more than colleagues with just a bachelor's degree, based on the GMAC data.*
If you hope to impact an organization and are willing to put in the time and attention needed to earn an advanced degree, pursuing an MBA may just be worth it. The journey may be challenging at times, but the best programs will have resources to ensure you have the support and tools you need to succeed.
Did you know you don't even need to take a standardized test to get into some MBA programs? SNHU, for example, recognizes that graduate exams such as the Graduate Management Admission Test (GMAT) create barriers to higher education. You can get your MBA without any GMAT requirements, allowing you to skip the exam and get started on your degree sooner.
Discover more about SNHU's MBA program: Find out what courses you'll take, skills you'll learn and how to request information about the program.
---
*Cited job growth projections may not reflect local and/or short-term economic or job conditions and do not guarantee actual job growth. Actual salaries and/or earning potential may be the result of a combination of factors including, but not limited to: years of experience, industry of employment, geographic location, and worker skill.
---
Rebecca LeBoeuf Blanchette '18 '22G is a writer at Southern New Hampshire University. Connect with her on LinkedIn.
Explore more content like this article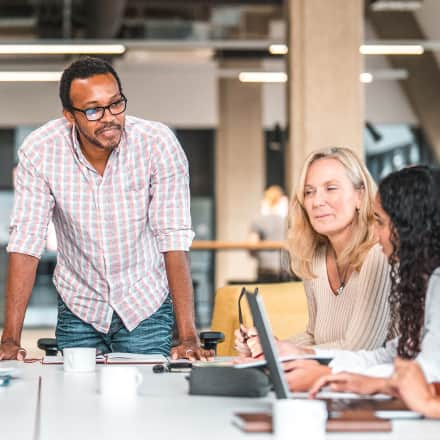 Whether building processes for multi-national businesses or identifying logistical hurdles to save costs, operations managers keep organizations running. If you're interested in driving efficiency at work, see if operations management is the right career path for you.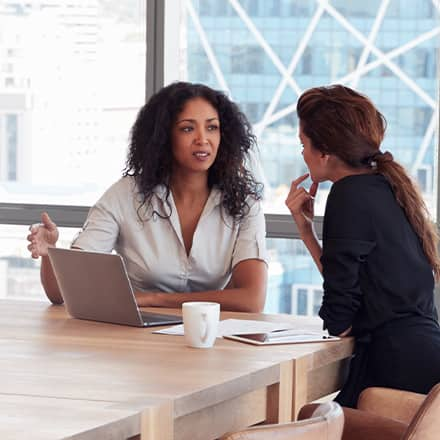 Human resources is an integral part of any organization, playing a key role in the strength and vitality of its workforce. While HR roles can vary, the overall goal of the field is the same: to support employee recruitment, retention, engagement and overall productivity.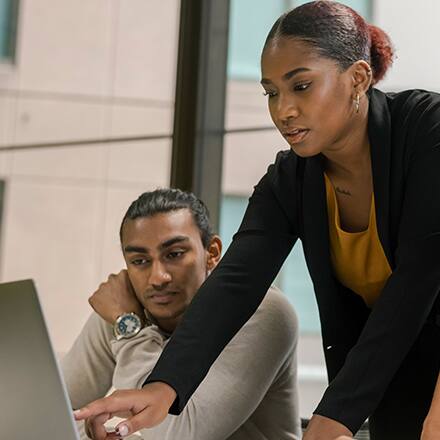 A business degree is a course of study that allows you to explore the business world. Studying business offers students a lot in terms of preparation for the workplace. Being skill-forward and workplace-relevant keeps business degrees positioned as one of the most popular degree fields around.
About Southern New Hampshire University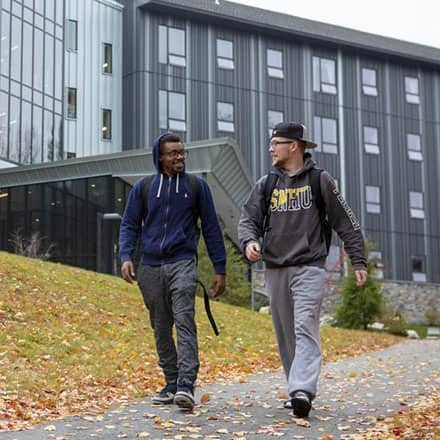 SNHU is a nonprofit, accredited university with a mission to make high-quality education more accessible and affordable for everyone.
Founded in 1932, and online since 1995, we've helped countless students reach their goals with flexible, career-focused programs. Our 300-acre campus in Manchester, NH is home to over 3,000 students, and we serve over 135,000 students online. Visit our about SNHU page to learn more about our mission, accreditations, leadership team, national recognitions and awards.