The Top Business Degrees in Demand and their Potential Payoff
Some of the top business degrees include programs such as: Healthcare Administration, Human Resources Management, Entrepreneurship, Organizational Leadership and Small Business Management.
After years in the workforce paying your dues, you've been eyeing a promotion at your company. You know you have the work and life experience to bring to the table, but your resume never sparks an interview because you never earned your degree. You've thought about returning to school, but how do you know your tuition and time will pay off in the end?
Let's get down to business – literally. Whether you are looking for the next step in your career path or hoping to lay the groundwork for a new direction, a college degree will not only provide the education you need, it will also make a significant difference in your earning potential. Enrolling in one of the top in-demand on campus or BS in Business Administration can give you the flexibility and skills needed to succeed in the ever-changing business world.
Is a Business Degree Worth It in 2021?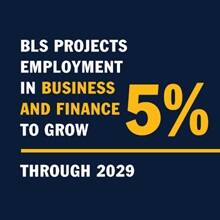 Findings from a Pew Research study show that employees who hold a bachelor's degree or higher earn more than their counterparts with the same level of education from prior generations did at the same age. Those with a high school diploma or some college are earning less than their historical counterparts. The conclusion is clear: A degree is an essential component in the modern job-seeker's toolkit.
A degree on its own does not guarantee a job will be waiting to make the work and sacrifice worthwhile, however, especially if there is no sustained demand in the field you select for your study. But employment in business and finance is expected to grow 5% through 2029. Business degree salaries are often attractive as well. The median salary in those fields was $72,250 in 2020, according to the U.S. Bureau of Labor Statistics.
Zeroing in on the top business degrees in demand will help you fill the skills gaps employers are seeking to fill as their companies and business needs evolve, and make you a more marketable prospect among your peers.
What Do Business Majors Do in College?
Part of the appeal of a business degree is its combination of practical focus and academic challenge, along with the diversity of opportunities upon graduation. So, how do you settle on a program of study?
One of the most in-demand business degrees online is the business administration program. This broad business program focuses on developing leadership and managerial skills, while also building a foundation in accounting, marketing and business law that will prepare you for a supervisory role in your choice of government, nonprofit or corporate environments.
There are many things you can do with a business degree. Within a bachelor's in business administration program you can choose to center your studies in areas such as:
As a graduate, you will be prepared to interpret trends, apply ethics to your decision-making and manage change, among other skills employers seek and value.
What Do Business Majors Focus On?
A Bachelor of Science in Business Administration builds a scaffolding of analysis, critical thinking and problem solving that hiring managers find essential to workplace success.
Today's employers are looking for candidates who have leadership and project management skills. Employees who are comfortable with technology, who understand data and how to interpret it, and who can work collaboratively as part of a team are best positioned to succeed.
Online schools offers a multitude of business studies degree programs that can pave the way to a number of business degree jobs. You can choose the option that best reflects your career goals in areas such as:
The communication, supervisory and management skills you will acquire in any of these programs will be translatable in the corporate, nonprofit and government sectors. Additionally, the project management expertise woven into each of these areas of focus are applicable in any field post-graduation.
If you've got a head for logistics and process control, a bachelor's in business administration in project management might just be the right choice for you. This degree will provide the fundamentals of management, with a deep dive into the planning and decision-making critical to resolving the complex issues of today's workplaces.
You will walk away with a strong understanding of supply chain management and the key trade-offs and components necessary to keep things running smoothly in your choice of settings, from nonprofits to universities to the manufacturing world. This program also presents the opportunity to learn the Six Sigma management methodology, a data-driven approach to eliminating defects and process improvement that is widely heralded for its usefulness in any application.
If you are making a career change, the option to take part in an operations/project management internship provides the chance to apply the techniques you have studied while earning credits toward graduation. Your course of study will also help prepare you for the Project Management Institute's (CAPM®) certification exam.
By The Numbers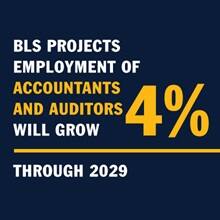 It should perhaps be no surprise that one of the top business degrees in demand is a bachelor's in accounting. The analytical skills, critical thinking and problem-solving capabilities you develop in an accounting course of study can be used in any industry, and are highly sought by hiring managers. As the economy grows, so does the demand for skilled workers to prepare and examine financial records.
The U.S. Bureau of Labor Statistics predicts that employment of accountants and auditors will grow 4% through 2029 – faster than the average for all occupations. But it isn't just the bevy of anticipated openings that caused U.S. News & World Report to rank accountant as no. 24 in its Best Jobs list. A low unemployment rate, attractive work-life balance and room for advancement into a leadership role all add up to potential for a great future.
The magazine ranked the 25 best business jobs based on median salary, employment prospects, work-life balance and more. The top jobs included:
Statistician
Mathematician
Financial Manager
Actuary
Medical & Health Services Manager
Based on the highest predicted median salary, the top positions included:
Financial Manager
Mathematician
Actuary
Business Operations Manager
Medical and Health Services Manager
If you already know you want to pursue a career in accounting or are hoping to advance in your current organization, an online program that offers an accelerated degree track that provides a quicker path to receiving both your bachelor's and master's degrees might be appealing.
A bachelor's in forensic accounting and fraud examination allows you to focus on developing the skills necessary to investigate identify and investigate fraud, introducing you to common schemes and scams, and providing a foundation of the legal aspects of fraud investigation.
The Bottom Line
Online business school programs provide the flexibility for adult learners to continue their course of study in the time that's right for them.
If you pursue an online degree, you can still enjoy interactions and connections with fellow students. There are many opportunities to learn from each other and leverage those real-world experiences your classmates bring to the table. You may be online and sitting at your kitchen table, but you're still part of a community.
Earning one of the top business degrees in demand is a great first step toward reaching your goals. If your school has a career development team, you can take a step further by working on resume writing, mock interviews, understanding how to translate your newly developed tangible skills into language that hiring managers prize.
In addition to the jobs you can get with a bachelor's degree, there are also a number of options to earn your master's degree, including a master's in accounting, accounting finance and forensic accounting, or a Master of Business Administration.
In today's fast-paced working world, every company needs business experts who can help them handle improve efficiency and productivity, think critically and collaborate effectively. The expertise and skills you will gain with any of the top business degrees in demand will help catapult your resume to the top of any hiring manager's list.
Jen O'Callaghan is a freelance writer and editor. Connect with her on LinkedIn.
Explore more content like this article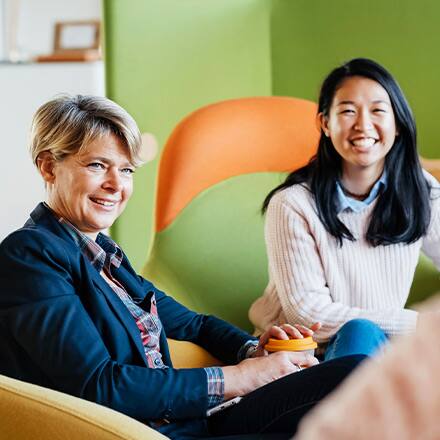 October 26, 2021
If you're looking to further your career in business, earning an MBA degree can be an important first step. Learn more about the value of an MBA across many industries and businesses.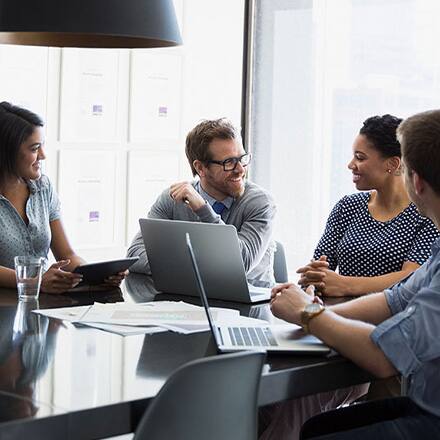 October 20, 2021
Today's MBA programs provide plenty of options to focus on particular aspects of business in either a specialization or concentration - giving you a competitive edge in today's job market.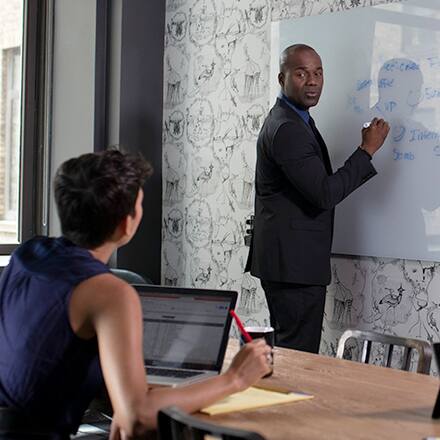 October 19, 2021
An MBA – or Master of Business Administration – is a graduate-level business degree designed to give professionals the critical knowledge they need to step into management and leadership roles in companies.