What Does MBA Stand For?
If you're considering a career in business or looking to further your current career, you've likely explored the possibility of earning an MBA degree.
Still, with so many advanced business degree options out there, you may be wondering, "Why get an MBA?"
MBA stands for Master of Business Administration, and offers a broad-based business education designed to teach you the skills you need to succeed in any area of business, from economics and marketing to financial management and social responsibility.
An MBA can offer degree holders extensive opportunities across a broad range of industries, while degree concentrations can help you gain an even deeper understanding of a specific area of business.
The Value of an MBA
In today's fast-paced, technology-driven economy, employers are seeking workers who can be flexible and learn and adapt on the fly.
A 2016 report from the World Economic Forum stated that as technology advances, employers will place a higher value on workers with key leadership and management skills, including complex problem-solving, critical thinking, coordinating with others and decision-making. High-demand workers not only need a strong understanding of their chosen field, but also a strong foundation of basic business principles. With courses ranging from financial management and marketing to strategic planning and business law and ethics, an MBA can give you the universal skills you need to succeed across a broad range of industries.
MBA graduates continue be in high-demand across many industries, according to a 2016 survey of corporate recruiters by the Graduate Management Admission Council (GMAC). The survey found that 88% of corporate recruiters planned to hire MBA graduates, placing high value on their ability to enter leadership positions, support company growth and contribute innovative thinking.
"An MBA offers one the knowledge to be able to look at a problem from many different perspectives that, without a broad base of business knowledge, would not be possible," said author and business owner Pat Obuchowski, who founded inVisionaria business and life coaching firm after earning an MBA degree. "I know my business decisions have been better due to the ability to look at an issue from a 360-degree viewpoint and be aware of its impact on other parts of the organization."
MBA Return on Investment
If you're considering earning an MBA, you're likely wondering what kind of return on investment you can expect.
While your income as an MBA degree holder can vary significantly based on the industry and position you work in, data from the U.S. Bureau of Labor and Statistics (BLS) shows that employees with a master's degree earn 20% more on average than those with only a bachelor's degree, and almost 80% more than those without a degree.
Workers with advanced degrees are also less likely to face unemployment. Nearly 8 in 10 employers expect to hire MBA graduates in 2017, with 58% of those employers planning to increase annual starting salaries for MBA candidates, according to a GMAC survey.
As of April 2017, workers with a bachelor's degree or higher faced an unemployment rate of only 2.4%, compared to a 5.4% unemployment rate for workers with no college degree, according to BLS data.
Still, many MBA degree holders say the true value of an MBA isn't only tied to career and salary growth. While those benefits can take time to come to fruition, the feeling of achievement and personal and professional development that comes from earning your MBA is undeniable.
"The MBA gave me the opportunity to learn more about different types of critical thinking and non-technical skills," said JF Gerrard, an MBA degree holder and president of independent publisher Dark Helix Press. "In the long run, the MBA and the knowledge you gain will serve you well because you have learned how to think differently."
Strengthening an MBA Degree with Concentrations
While broad-ranging business knowledge is one of the key values of an MBA, if you know you want to enter a particular area of business, an MBA concentration could add even more value to your business degree.
From community economic development, finance and criminal justice to healthcare management, quantitative analytics and marketing, MBA concentrations are a great way to strengthen the skills most relevant to you, while still gaining the basic business acumen you need to be flexible and think strategically in today's ever-changing economy.
Selecting a concentration when earning your MBA can also provide valuable experience if you're planning on using your MBA to change careers. Currently working in finance but want to move into a marketing career after completing your degree? A concentration in marketing can help give you the marketing know-how you need to stand out to employers and succeed in a new field.
Missy Page is a higher education marketing professional and instructor. Connect with her on LinkedIn.
Explore more content like this article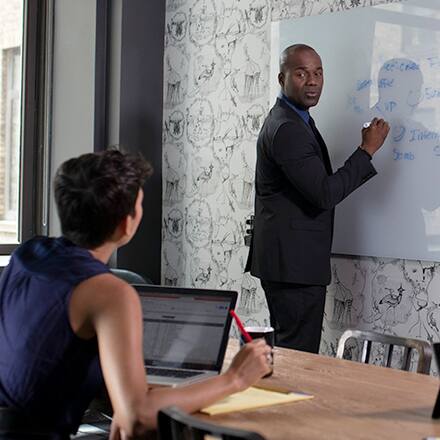 October 19, 2021
An MBA – or Master of Business Administration – is a graduate-level business degree designed to give professionals the critical knowledge they need to step into management and leadership roles in companies.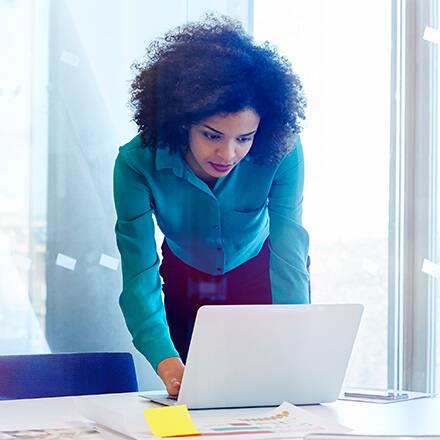 October 05, 2021
A business administration degree is a broad program that prepares you to tackle today's toughest business challenges and contribute to the bottom line of any organization in the areas of accounting, finance, human resources, marketing and more.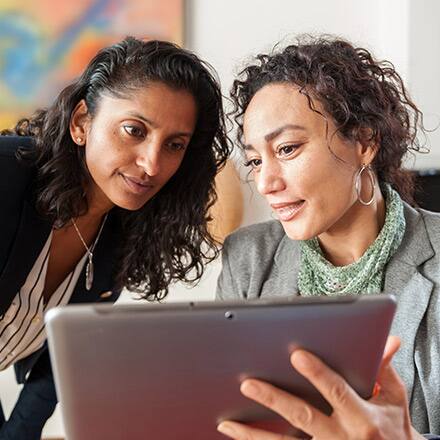 October 01, 2021
You know you want to take your career to the next level, and you're ready to get down to business with a master's degree. Here are 10 reasons why earning an MBA might make sense for you.