What is an MBA?

Understanding the numbers
When reviewing job growth and salary information, it's important to remember that actual numbers can vary due to many different factors — like years of experience in the role, industry of employment, geographic location, worker skill and economic conditions. Cited projections do not guarantee actual salary or job growth.
An MBA is a graduate-level business degree designed to give professionals the critical knowledge they need to step into management and leadership roles in companies. It's a prestigious symbol to an employer that you are steeped in the art and science of business management and can apply your expertise to a wide range of industries, from accounting and finance to marketing, international business and many more.
MBA stands for Master of Business Administration. At its core, it's a degree that can help you learn to solve complex business problems, give you the expertise to lead across departments and industries and offer the skills you need to succeed in a fast-paced, evolving job market.
"The Master in Business Administration prepares professionals with foundational and core knowledge to develop the know-how to manage, lead and solve problems in complex global business environments," said Dr. Katie Carpen, an associate dean of business administration at Southern New Hampshire University (SNHU).
What Are MBA Courses All About?
Unlike many other degree programs that often focus on knowledge and skills specific to a particular industry, you can apply the learning you do in an MBA program to management roles across an almost impossibly diverse group of fields, said Carpen.
"The MBA remains the premier degree for business students and provides learners with the opportunity to develop knowledge, skills and abilities that employers seek in generalists, specialists, strategists or entrepreneurs," she said. "The MBA curriculum shows the interconnectedness of business functions, processes and people."
The coursework of MBA programs — which generally includes readings, lessons, projects and internships–often "integrates cross-cultural, geopolitical and systems knowledge," Carpen said. Courses are designed to help learners:
Identify and assess problems to find or create solutions
Make ethical, legal, sustainable and data-driven decisions
Operate and lead in complex business environments
"In a program like ours, (students) can build their confidence as researchers and develop their academic voice, which in turn supports their professional or consultative voice," said Dr. Kimberly Blanchette, academic associate vice president of STEM and business programs at SNHU.
---
---
Is Getting an MBA Hard?
Like all types of graduate degrees, earning an MBA is intended to challenge you so you can advance as a professional. You'll likely encounter new concepts and situations that can help you develop your skills in problem-solving, critical thinking, decision-making and people management, among others.
Some MBA programs approach course material with practical applications in mind. At SNHU, for example, MBA courses use scenario-based learning, allowing students to consider their approach to realistic business problems and decisions. This means you'll be better prepared to apply learning outcomes to situations that arise in your professional life.
It's important to note: You won't be going through the program alone, even if you're earning your MBA online. Your instructors are there to provide clarity and support as you work through subject material — and they can answer questions you might have along the way. Some schools also offer free tutoring services available to you no matter what day or time you're completing coursework.
Should I Get an MBA?
As a business professional, you can benefit from an MBA in many ways, including increasing your knowledge of advanced business concepts and strategies and gaining greater flexibility in your career options. The Graduate Management Admissions Council (GMAC) conducts an annual survey of hiring managers and recruiters. The group's 2022 Corporate Recruiters Survey shows 92% of the U.S. companies that responded planned to hire people with MBAs (GMAC 2022 PDF Source).*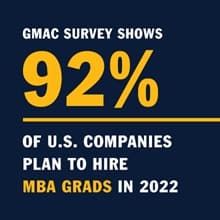 An MBA can be a tool to advance your career in nearly any industry, from business to finance and in disciplines such as engineering, information technology and healthcare.
"Everything is business as you progress up the ranks of leadership," said Kate Noor, an academic advisor and adjunct faculty at SNHU. "An MBA is great for those in a 'traditional' business setting, but every industry has room for an MBA in some capacity. What you learn is beyond just crunching numbers. You're also learning how to motivate your workforce and how to be an ethical and effective leader."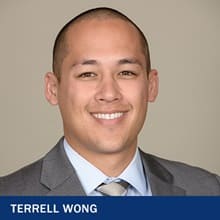 Terrell Wong '19MBA, a director on Major League Soccer's LA Galaxy partnership activation team, earned his MBA online at SNHU. He said it improved his understanding of business in general, but also some of the projects the Galaxy and its parent company, AEG, are involved in. In addition to having the credential under his belt — and on his resume — he said the program deepened his knowledge and skills, preparing him for new career opportunities.
"For me, to get the MBA in Marketing... has really given me an opportunity to open up and jump at any opportunity that comes," he said.
What Does an MBA Do for You?
Earning an MBA is ideal if you're interested in advancing on the corporate ladder. While it depends on the size and type of company you work for and your professional experience, most MBA holders are qualified for middle or senior-level management positions, Carpen said.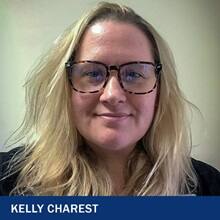 "When it comes to the professional value of earning an MBA, the driving factors usually include enhanced marketability, earning potential, transferability, domain knowledge and skill sets that are essential to the business environment," she said. "An MBA program develops a person's critical, creative and strategic thinking all within the scope of starting, running or growing an organization."
For Kelly Charest '21, an MBA unlocked new possibilities for her. She started her MBA program hoping to advance her career, and upon completing her degree, she did just that.
"Within a few months of graduating, I received a job offer for a position that offered me a great deal of advancement and promotion," said Charest.
An MBA Gives You a Recognized Credential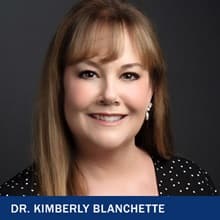 An MBA from an institution accredited by the Accreditation Council for Business Schools and Programs (ACBSP) or another major accrediting body carries a certain prestige and reputation — one that is recognized around the globe. That's because graduates with an MBA are generally considered masters in understanding business, especially from a strategic leadership perspective.
"It's a respected credential that signals to employers a person's ability to look at business administration in a holistic, strategic manner while also understanding how the specific functional units work separately together," Blanchette said.
More companies than ever are planning to hire new MBA graduates, and recruiters are increasingly trusting of the training and education a business degree provides, according to GMAC. Since more recruiters think business degrees successfully prepare workers for the field, these degrees now have more real-world value.
An MBA Can Improve Your Versatility and Stability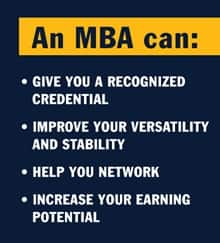 Technology, including artificial intelligence and machine learning, is changing or even disrupting entire industries.
"In the long term, MBA graduates are much more versatile employees with regard to where and how organizations can make the best use of their talents," Blanchette said. "As technology takes care of the more basic types of tasks or services, employers want people who can critically think and reason, who can analyze and leverage data, which is what an MBA prepares a person to do."
The knowledge and skills of MBA graduates prove advantageous across various disciplines, industries and organizations, especially relative to other master's degrees.
For example, when comparing an MBA to a master's degree in a related field (such as information technology, accounting or data analytics), the MBA offers a cohesive, well-rounded curriculum, which can benefit a range of professionals, whether they're in strategic, operational, generalist or specialist positions.
"That's really the driving force behind the 'MBA preferred' language you often see included in position descriptions," Carpen said.
An MBA Can Help You Network
Another benefit to being enrolled in an MBA program is the networking and connections learners make with the faculty, classmates (who are often fellow professionals or entrepreneurs), alumni, guest speakers and more.
Upon graduation, you'll also enter into your institution's alumni network — and at a university like SNHU, that's over 200,000 alumni. This is a valuable resource that allows you to connect with and learn from a growing number of MBAs for years to come.
In addition, both before and after graduating, MBA students and degree holders can often join professional associations, such as the:
An MBA Can Increase Your Earning Potential
There are also salary considerations when thinking about earning your MBA. According to GMAC, median starting salaries for MBAs at U.S. companies were estimated at $115,000 in 2022.* That's almost double the average salary for workers in the United States, as noted by the U.S. Bureau of Labor Statistics (BLS).*
An MBA also might help you land a higher-paying role at your current place of work. BLS noted some of the best-paying business positions and their average salaries in 2022:
What Can I Do With an MBA?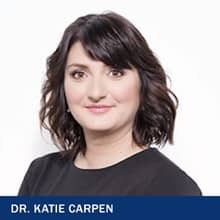 One of the most critical steps to finding success with your MBA degree is applying your learning to the real world, whether that's in your current job, embarking on a new career path or even launching your own entrepreneurial endeavor.
As a business generalist, you can fill a variety of functions at a company. Carpen recommended identifying where there are frequent job openings and your career goals. If you notice any overlap, that could be a perfect focus for your studies. In many MBA programs, you will have the opportunity to personalize your degree and advance your expertise in a specific area of business with elective courses or degree concentrations. Be sure to research concentration options at your university; there may be many you aren't aware of — at SNHU, for example, there are 17 different concentrations to consider.
"For instance, an MBA with a concentration in business intelligence, operations management or project management may provide more career opportunities within the respective fields," Carpen said.
The types of MBA concentrations can include both general business fields and industry-specific subjects, such as: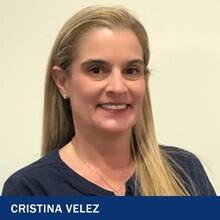 You can also begin your program, see what types of courses best grab your attention, and then decide how to focus your degree.
"Our advice to students that are unsure of MBA concentrations is to work on core classes first and decide at the end of the program which area they were more attracted to or enjoyed the most," said Cristina Velez, an assistant director of academic advising at SNHU. "We also advise students to go talk to their career advisor and navigate the different careers in different business areas, to make sure they choose a concentration where they will see themselves succeed."
Dr. Thomas Scott '15MBA had already completed his undergraduate degree, medical school and a 4-year residency and was leading a series of urgent care centers when he decided he needed to learn the language of business. It was an MBA degree that helped him develop the skills he needed.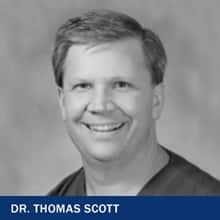 "As I got further along in my professional career, I realized the need for more education," Scott said. "I didn't think about it until I was far into the administrative part, thinking the people sitting in front of me were speaking a language I didn't. That's when I realized I needed to go back (to school) and learn it. I need to understand what these people were saying if I wanted to work forward."
Scott chose a concentration in healthcare informatics, which paid dividends in his role leading a small team of administrators.
"A lot of my MBA comes into play because we have a lot of decisions to make, and we're not a giant corporation with people telling us what to do," he said.
Adding a specialization within your MBA program can also help make you uniquely qualified for specific roles within a company. The GMAC 2022 Corporate Recruiter's Survey found that hiring demand was highest in healthcare, consulting, technology and energy/utility industries.
A 2019 version of the report goes on to identify the top jobs by industry (GMAC 2019 PDF source):
Consulting: Information technology, engineering management and economics
Energy: Engineering management, information technology, economics
Finance/Accounting: Economics, information technology, risk management
Healthcare: Health administration, marketing, supply chain management
Technology: Information technology, engineering management, supply chain management
Manufacturing: Supply chain management, engineering management, information technology
Nonprofit/Government: Public administration, health administration, educational leadership
Products/Services: Marketing, supply chain management, information technology
MBA Degree Requirements and Preparation
While MBA admission rules often vary among programs and institutions, a bachelor's degree is a standard requirement to enroll in any master's level program.
Prerequisites for an MBA: Earn a Bachelor's Degree
While having prior business education experience can be beneficial when enrolling in an MBA program, most programs do not require that an applicant hold a business degree to apply.
"Earning an MBA is an option for any learner with a bachelor's degree," Carpen said. "Most MBA programs require students without a bachelor's degree in business to complete prerequisite foundational courses in core business content, such as business math, statistics, finance, accounting and economics."
You may also be able to use approved prior learning assessments or testing tools to prove your knowledge in these content areas and meet program requirements while saving time and money on foundational courses, Carpen said.
Find the Right Program: Consider Goals, Do Research
Once you've decided to go back to school, it's important to consider your reasons for getting an MBA. With so many programs available, knowing what you want will help you find the right one.
For example, going to school might be your full-time job right now, and you prefer to learn in person. Attending a traditional brick-and-mortar college could work for you. Or, maybe you're working and supporting a family, and going to school online is the best option.
Some online programs offer rolling admission and terms year-round, meaning you can start and finish faster. At SNHU, for example, you can earn your MBA online in just over one year if you take two classes at a time.
Know what's important to you when it comes to earning an MBA and do your research.
The Application Process: Gather Necessary Materials
Most universities require a graduate application and undergraduate transcripts from the college or university where you completed your bachelor's degree, according to the Princeton Review.
Some programs might also have other requirements, such as sitting for an admission interview or submitting an essay, resumé or letters of recommendation. You might also be asked to take an entrance exam.
Many schools require the Graduate Management Admission Test — or GMAT — to assess analytical writing, integrated reasoning, quantitative and verbal skills, and some use GMAT results to determine admission eligibility. But like many standardized tests, the GMAT's effectiveness has long been debated. Does it accurately measure subject knowledge or how well a person prepares for a specific test?
Some schools, including SNHU, have designed MBAs that don't require GMAT scores. This saves you time and money. By not having to shell out a few hundred dollars per test, you could put those savings toward books for your first few classes. While costs are a concern, the other big place that people like to save comes in the form of time. Preparing for the exam can be time-consuming, especially for adult learners who are already carving out time to further their education.
Consider Costs: How to Pay for Your Degree
Another essential step toward enrolling in an MBA program is determining how you'll pay for your degree. Luckily, there are several approaches you can consider.
Financial aid may be available for those who apply and qualify through the Federal Application for Financial Student Aid (FAFSA). Private student loans may also be an option to finance your degree, and there are many types of scholarships that might be of interest to you.
If you're earning your MBA while working full-time and hoping to advance your career within your current organization, you may also qualify for tuition reimbursement as an employee benefit. Be sure to check with your human resources department about any educational benefits your company offers.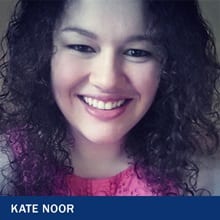 While there are not as many MBA scholarships available as undergraduate scholarships, there are some opportunities if you're willing to put in the time and effort to apply for them, Noor said.
"Every school has different options, so always do your research, as you should with any large investment of your time and money," she said. Don't be afraid to reach out to your college or university's Student Financial Services office to speak with a counselor about your options.
Charest earned her bachelor's in communication at SNHU and thought it was a no-brainer to continue on to her MBA. She knew the cost was reasonable, and the online courses were worth it for the education and support she would receive.
"The price was comparable if not better than other options, but being an alumnus, it allowed me to just step right back in with a lot of ease," said Charest. "I also enjoyed how responsive, helpful and proactive the academic advisers were."
And be aware that there are big differences in tuition costs between the MBA programs at different universities. By doing your homework, you can determine which school offers the MBA program that is the best value for achieving your goals.
Is it Worth Getting an MBA?
An MBA can be beneficial to business professionals for many reasons. Some of the main benefits Carpen cited included:
Developing an authoritative voice through critical and strategic thinking
Enhancing your knowledge, skill set and ability to make evidence-based decisions
Strengthening your professional communication skills
Increasing your marketability by earning a degree that mixes the hard and soft skills employers are looking for
Before embarking on her career in higher education, Carpen was a recruiter for Fortune 500 companies and found that those employers were interested in hiring MBA holders because they are known for their "critical, creative and strategic thinking to start, run or grow an organization."
Especially if you are like so many professionals interested in an MBA who already have a full-time career as well as family responsibilities to balance, an online program may give you the flexibility you need. Studying online can allow you to fit your learning into your daily life, taking as many courses each term as you can handle and accessing course materials at the times that work best for your schedule.
"It's all about finding the balance that works for you," Noor said. "At the end of the day, take the time you need to do well. And make sure you take some time in your week to do something for you. ... Make sure you are prioritizing what is important, whatever that looks like for you. Without these things, you cannot learn properly."
Discover more about SNHU's MBA program: Find out what courses you'll take, skills you'll learn and how to request information about the program.
---
*Cited job growth projections may not reflect local and/or short-term economic or job conditions and do not guarantee actual job growth. Actual salaries and/or earning potential may be the result of a combination of factors including, but not limited to: years of experience, industry of employment, geographic location, and worker skill.
---
Joe Cote is a staff writer at Southern New Hampshire University. Follow him on Twitter @JoeCo2323.
Explore more content like this article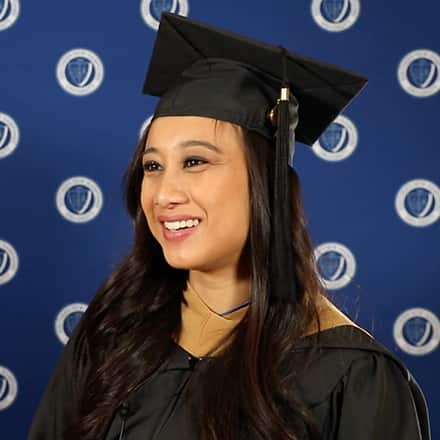 When Melanie Martinez '23MBA earned her Master's of Business Administration (MBA), she had a particular career path in mind. That's why she chose a concentration in music business. Thanks to her degree, now she's volunteering at a music company in Chicago and planning to move on up on the ranks.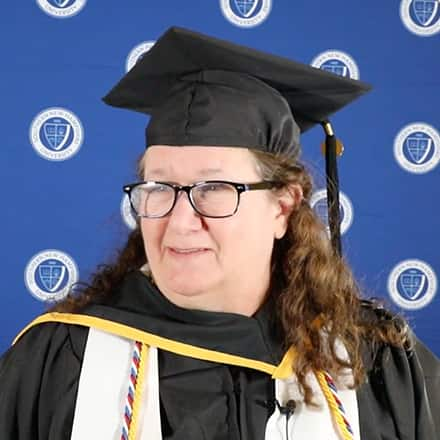 Pamela Judd earned an associate degree in business administration from SNHU while balancing work, kids — and 15 grandchildren. As the first person in her family to graduate with a college degree, she's hoping to serve as an inspiration to her family.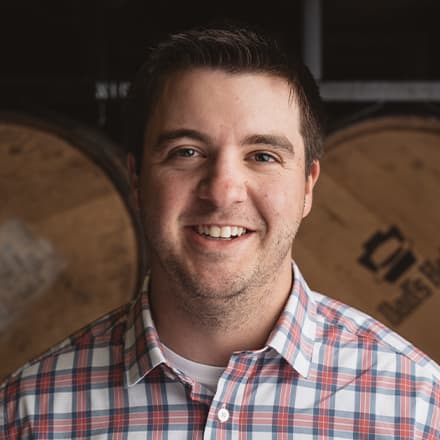 Stephen Hearn wanted more than his bachelor's degree. He wanted to become a Certified Public Accountant, so he looked for a "reputable" business school and found SNHU's master's in accounting program. 
About Southern New Hampshire University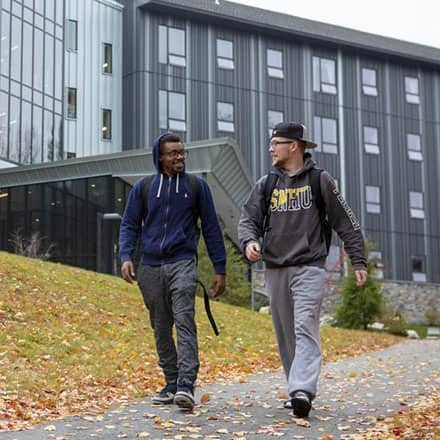 SNHU is a nonprofit, accredited university with a mission to make high-quality education more accessible and affordable for everyone.
Founded in 1932, and online since 1995, we've helped countless students reach their goals with flexible, career-focused programs. Our 300-acre campus in Manchester, NH is home to over 3,000 students, and we serve over 135,000 students online. Visit our about SNHU page to learn more about our mission, accreditations, leadership team, national recognitions and awards.