What is Supply Chain Management?

Understanding the numbers
When reviewing job growth and salary information, it's important to remember that actual numbers can vary due to many different factors — like years of experience in the role, industry of employment, geographic location, worker skill and economic conditions. Cited projections do not guarantee actual salary or job growth.
Every time you purchase a product online, head to your local supermarket to buy groceries or pick up medication from the pharmacy, you're benefiting from the field of supply chain management.
But while we all rely on the supply chain for everyday goods and services, you may not know what's involved in getting those goods and services where they need to go. So, what is supply chain management?
Supply chain management is responsible for the transformation of goods and services from raw materials to the final products that are sold to consumers. Supply chain workers are an essential part of keeping food on our shelves, vehicles on our roads and critical services available when needed.
Put simply, supply chain managers keep the global economy running.
As technology evolves and the world becomes increasingly interconnected, the role of supply chain management professionals is more crucial than ever. If you want to work in this vital field, it's important to explore what supply chain management is and how to prepare for a career within it.
What is Supply Chain Management All About?
Sometimes referred to as operations or logistics, supply chain management oversees and optimizes the many steps required to bring a good or service from start to finish.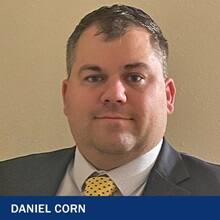 Supply chain professionals work to keep the production flow running smoothly while maximizing quality, delivery, customer experience and profitability.
"The goal for everyone in this field is to help purchase, move, organize and manage inventory in order to allow sales to sell and manufacturing to work in the most cost-efficient way," said Daniel Corn, CPIM, CSCP, an adjunct instructor of business and marketing at Southern New Hampshire University (SNHU). Corn is also a director of supply chain for a supply and manufacturing company that specializes in metal roofing.
Why is supply chain management important? Because across virtually every industry, bringing a product from idea to production and into consumers' hands requires these critical supply chain processes.
What are the 5 Basic Steps of Supply Chain Management?
According to the Association for Supply Chain Management (ASCM), there are five key steps in the supply chain management process. These include:
Planning: This is the most important part of the supply chain. Supply chain managers work to maintain necessary inventory levels of raw materials and goods and aim to reduce costs while improving efficiency.
Sourcing Materials: Supply chain managers also work to find, vet and build relationships with raw materials suppliers.
Manufacturing Products: Supply chain management professionals oversee production cycles and processes to improve inventory control and boost efficiency.
Delivery: Once a product has been manufactured, supply chain managers make sure the finished products are delivered to consumers — on time, securely and undamaged.
Returns: Reversing the flow of goods and services is another necessary part of supply chain management. This may include managing the flow of returned products, providing customer support and following quality control standards.
What are Examples of Supply Chain Management in Action?
Any time a company decides to sell a product or service, supply chain management practices are used to bring an idea from conception to production.
Buying a box of pasta at your local grocery store, for example, may seem like a simple act. But there is a complex supply chain management process behind that single product.
Flour, eggs and other ingredients must be sourced and delivered to a factory. Materials must be received, organized and prepared for production. Packaging materials must also be sourced, cut, folded and filled. Finished products are sold, packaged and shipped around the world.
Throughout the supply chain management process, every company department has different goals, said Corn.
The sales department wants everything in stock and lots of inventory to sell. Manufacturing wants to run their machines the same way every day with minimal changes. Finance departments want a high rate of cash flow. Engineering wants to be creative and innovative.
It's the operations and supply chain professionals who are responsible for bringing all of these goals together for the good of the company — and the consumer.
"The supply chain department's job is to help keep sales teams selling at a competitive rate and help manufacturing get the items they need, all while keeping finance happy and not overextending the company's financial position," Corn said.
With so many steps to bring a product or service to market, the supply chain management field is one of constant growth and change.
Types of Supply Chain Management Jobs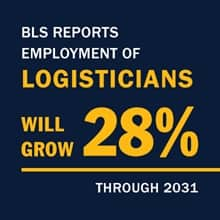 From advances in technology and a growing global economy to the recent impacts of the COVID-19 pandemic, the world of supply chain management continues to evolve. Jobs available in the field have shifted, too.
According to the U.S. Bureau of Labor Statistics (BLS), employment of logisticians — professionals who coordinate an organization's supply chain — will grow 28% through 2031. That's much faster than the national average.
Salaries for supply chain workers are also growing. According to a 2022 report from ASCM, median supply chain compensation grew by 12% since 2020, ranging from $56,000 to $185,000 annually (ASCM PDF source).
With so much growth, opportunities for supply chain management jobs are vast. Supply chain management jobs include:
Buyer or purchaser
Freight, distribution or warehouse manager
Inventory manager
Logistics manager
Procurement manager or engineer
Production control manager
Scheduler
Supply chain manager or director
The day-to-day work of supply chain management and your career potential can vary depending on the job you choose.
Industrial production managers, for example, oversee the operations of manufacturing plants, coordinating and directing the activities needed to create a range of goods. According to BLS data, the median annual wage for production managers was $103,150 in 2021.
Purchasing managers, buyers and purchasing agents, on the other hand, evaluate suppliers, negotiate contracts and buy products and services for organizations to use or resell. In 2021, purchasing managers earned a median annual salary of $127,150, according to BLS data.
How to Get Started in Supply Chain Management
There are many ways to get started and advance a career in supply chain management, said Corn.
Many professionals start their careers in entry-level positions — even before earning a college degree — and advance their careers through work experience, education and training.
No matter how you hope to work in supply chain management, building key technical and soft skills will be important.
Get Supply Chain Management Education
Many supply chain management jobs require a bachelor's degree to get started. Workers interested in the field will typically earn a degree in supply chain management, project management, business or a related field, said Corn. The specific degree program offered will depend on the institution you attend.
At SNHU, for example, students can earn a bachelor's degree in operations management with a concentration in logistics and transportation. In this degree program, students explore essential supply chain processes and examine the steps necessary to coordinate suppliers, factories, warehouses and stores.
Earning a bachelor's degree related to supply chain management can prepare you for entry-level roles in the field and help you work toward advanced supply chain management degrees and industry certifications.
If you want to become a manager or earn other supply chain leadership positions, a master's level degree program, such as a Master of Business Administration (MBA), is often required.
An MBA in Supply Chain Management offers a broad-based foundation of business knowledge and leadership skills, with specialized courses focused on supply chain and operations management.
A graduate certificate in supply chain management can also help you advance your career. In a graduate certificate program, you can explore the mathematical and statistical tools available to industrial organizations. You can also examine the role that other departments play in the life cycle of goods and services.
Get Certified in Supply Chain Management
Another key part of preparing for many supply chain management jobs is getting an industry certification. While certifications are not required for every role in the field, they can help give you a leg up when applying for jobs.
Some relevant certifications available through ASCM include:
Certified in Logistics, Transportation & Distribution (CLTD)
Certified Supply Chain Professional (CSCP)
Certification in Production and Inventory Management (CPIM)
While some degree programs will help prepare you for industry certifications, most certificates require independent study and an exam to qualify. Earning a certification can help show employers that you have key professional skills needed for jobs in the field.
Build Key Soft Skills for Supply Chain Management
While supply chain jobs may seem like behind-the-scenes roles, a typical supply chain manager or director will interact with dozens of people every day, said Corn.
Soft skills like strong communication, collaboration, problem solving and critical thinking are vital to building relationships and managing teams of people.
"People management is key in this business," said Corn. "The biggest soft skill you can have is being a people person."
By focusing on people first, Corn said, you can play an essential role in the day-to-day operations and future success of an individual organization and the global economy as a whole.
"If you are a person who wants to help a company succeed by working with people and processes to make a difference, then supply chain management could be right for you," said Corn.
Discover more about SNHU's online logistics degree: Find out what courses you'll take, skills you'll learn and how to request information about the program.
Danielle Gagnon is a freelance writer focused on higher education. Connect with her on LinkedIn.
Explore more content like this article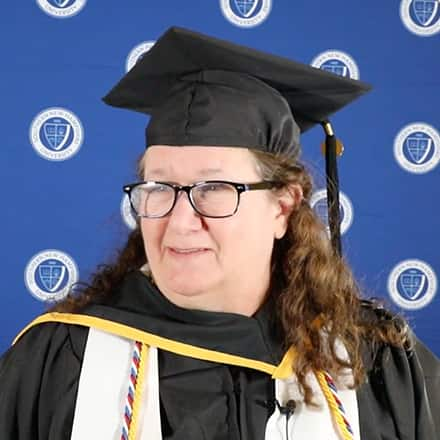 Pamela Judd earned an associate degree in business administration from SNHU while balancing work, kids — and 15 grandchildren. As the first person in her family to graduate with a college degree, she's hoping to serve as an inspiration to her family.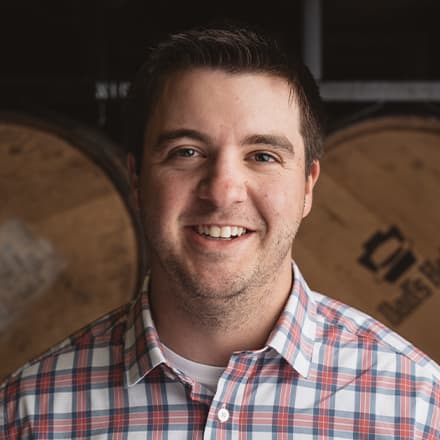 Stephen Hearn wanted more than his bachelor's degree. He wanted to become a Certified Public Accountant, so he looked for a "reputable" business school and found SNHU's master's in accounting program.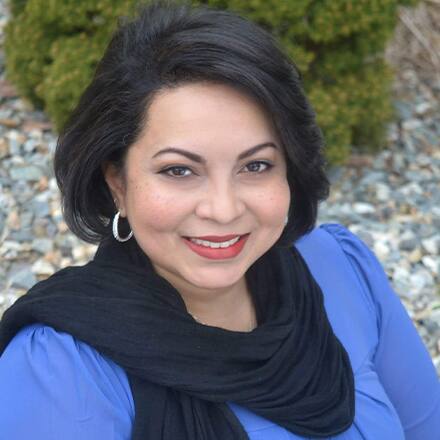 Katrina Jagroop-Gomes dropped out of school when she became a single mother at 23. She later earned her bachelor's degree, which she said, "opened a lot of doors for me." But she wasn't done. Now she has a Master of Business Administration from Southern New Hampshire University.
About Southern New Hampshire University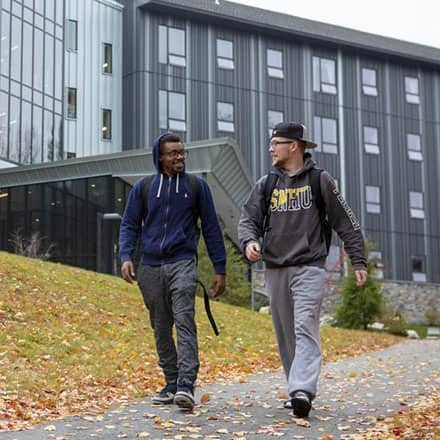 SNHU is a nonprofit, accredited university with a mission to make high-quality education more accessible and affordable for everyone.
Founded in 1932, and online since 1995, we've helped countless students reach their goals with flexible, career-focused programs. Our 300-acre campus in Manchester, NH is home to over 3,000 students, and we serve over 135,000 students online. Visit our about SNHU page to learn more about our mission, accreditations, leadership team, national recognitions and awards.