Operate in Supply Chain Management
$637 per credit (18 credits total)
Complete in less than a year
Start your path toward an advanced career
Upskill for the role you want
Gain competency in an essential business segment
Keep supply chain production in motion
Graduate Certificate in Supply Chain Management Program Overview
The Operations and Supply Chain Management Graduate Certificate online at Southern New Hampshire University is designed to introduce you to key concepts, strategies and processes used in the production of goods, from securing raw materials to distributing them to customers. You'll explore such areas as transportation planning, technology, inventory control, warehouse management, quality control and procurement, as you gain marketable skills in operations and supply chain management.
Courses are taught by experienced operations and supply chain management professionals who know how to connect theory with practical, real-world application.
An operations and supply chain management graduate certificate from SNHU empowers you with the strong foundation you'll need to pursue a new career, advance in your current career or further your studies to gain new skills.
Learn how to:
Use information systems to organize business needs
Set up transportation planning
Career Outlook
As operations and supply chain management spending continues to outpace the rest of the economy, career opportunities with traditional manufacturers and retailers, operations and supply chain management consulting firms and transportation providers should remain strong.
According to the U.S. Bureau of Labor Statistics, employment of logisticians – those who analyze and coordinate an organization's supply chain – is projected to grow 28% through 2031, which is much faster than the average growth rate for all U.S. occupations.1 With reported median annual pay of $77,030 in 2021, salaries for these roles also far exceed median annual wages for all U.S. workers ($45,760).1
The operations and supply chain management graduate certificate program prepares you to compete for this growing number of high-paying jobs.
The curriculum for graduate certificates is designed to give you skills you can use right away so you can jump into or back to your job, ready to go, and benefit the organization today.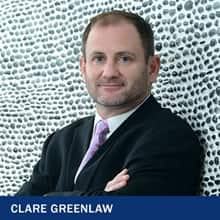 Clare Greenlaw, a lead faculty at SNHU, explained the certificate program "moves quickly from academic study to application and use, so you're very hands-on."
"Employers appreciate that because... it will be an immediately useful skill set for them," he said.
Given the complexity of the work, operations and supply chain managers who can hit the ground running are highly valued in the field.
Those with qualifying skills and education could position themselves for success in the United States military services or armed forces. These fields are always in need of qualified professionals who can plan and direct the movement of needed supplies and workers.
Earning a master's degree online can help prepare you for the tech-driven demands of today's workforce. Many businesses are conducted online and rely on remote connections to make their organization run. Supply chain managers play a huge role in the success of these operations, as they help ensure that materials and products are ready at the right time and at the right price.
Understanding the numbers
When reviewing job growth and salary information, it's important to remember that actual numbers can vary due to many different factors—like years of experience in the role, industry of employment, geographic location, worker skill and economic conditions. Cited projections do not guarantee actual salary or job growth.
Start Your Journey Toward an Online Supply Chain Management Certificate
Why SNHU For Your Graduate Certificate in Supply Chain Management
Flexible
With no set class meeting times, you can learn on your schedule and access online course materials 24/7. You can also craft your educational pathway to fit your life and career. Some of our certificate programs, for example, can stack into an associate, bachelor's or master's program — helping you build the skills and credentials you need to succeed.
Affordable
As part of our mission to make higher education more accessible, we're committed to keeping our tuition rates low. In fact, we offer some of the lowest online tuition rates in the nation.
You could also earn college credit for previous work experience or professional credentials — saving you time and money.
Respected
Founded in 1932, Southern New Hampshire University is a private, nonprofit institution with over 160,000 graduates across the country. SNHU is accredited by the New England Commission of Higher Education (NECHE), a regional accreditor, which advocates for institutional improvement and public assurance of quality.
Recently, SNHU has been nationally recognized for leading the way toward more innovative, affordable and achievable education:
U.S. News & World Report named SNHU the 2021 Most Innovative University in the North and one of the nation's "Best Regional Universities"
Awarded the 21st Century Distance Learning Award for Excellence in Online Technology by The United States Distance Learning Association (USDLA)
A $1 million grant from Google.org to explore soft skills assessments for high-need youth
Network
At Southern New Hampshire University, you'll have access to a powerful network of more than 300,000 students, alumni and staff that can help support you long after graduation. Our instructors offer relevant, real-world expertise to help you understand and navigate the field. Plus, with our growing, nationwide alumni network, you'll have the potential to tap into a number of internship and career opportunities.
93.6% of online students would recommend SNHU (according to a 2022 survey with 17,000+ respondents). Discover why SNHU may be right for you.
Expanding access to quality higher education means removing the barriers that may stand between you and your degree. That's why you can apply at any time and get a decision within days of submitting all required materials:
Acceptance decisions are made on a rolling basis throughout the year for our 5 graduate terms.
If you're ready to apply, follow these simple steps to get the process going:
Courses & Curriculum
The program's coursework provides excellent insight into the warehouse management decision-making processes used to successfully bring goods to market. You'll be introduced to mathematical, probabilistic and statistical tools available to industrial organizations, the importance of information systems and the internet, and the role that other departments play in the life cycle of goods.
Our certificate programs are available to those who have completed a bachelor's degree or higher. Don't have a business background? SNHU's foundation course Mathematics and Statistics for Business can help get you to where you need to be to earn this certificate.
You'll need to complete 18 course credits: adding up to 4 required courses and 2 electives that you can choose from a list of graduate-level courses in Quantitative Studies and Operations Management. Some course options may include International Supply Chain Management and Six Sigma Quality Management.
Another option for one of those 2 courses is an internship in operations/project management. Not only is this a great source of experience for your skills and your resume, but it could help you make connections that you can use in the future. An internship opens the door to more opportunities to succeed in your career and could make the most out of your certificate program.
With the required courses, you can learn the foundation of the subject, and with your selection of additional courses, you can hone your education based on what's most important to you, your position and your goals.
List of Courses
Courses May Include
Graduate Certificate Operations and Supply Chain Management
QSO 510
Quantitative Analysis for Decision Making
This is a survey of the mathematical, probabilistic and statistical tools available for assisting in the operation and management of industrial organizations.
QSO 600
Operations Management
This is a study of the concepts of production and operations and of a variety of methods and techniques used in their management. Background preparation: 6 credit hours in economics.
QSO 630
Supply Chain Management
This course analyses the role and activities of those involved in supply chain management decision making. It emphasizes the importance of transportation planning, inventory control, warehouse management, development of customer service standards, and procurement in the design and operation of supply and distribution systems. The importance of information systems and the internet in supporting such activities is also discussed. Special attention is given to the close working relationships with managers in other functional areas including information systems, marketing, and international operations.
QSO 690
Topics in Operations Management
This course is designed to prepare students to function as high-impact manufacturing and/or service managers. The course theme is Total Quality Management and focuses on manufacturing systems, quality controls and inventory management with the goal of finding constant approaches to productivity improvement through in-depth investigation of JIT and OPT and their adaptability to manufacturing and service systems.
Total Credits: 18
Minimum Hardware Requirements
| Component Type | PC (Windows OS) | Apple (Mac OS) |
| --- | --- | --- |
| Operating System | Currently supported operating system from Microsoft. | Currently supported operating system from Apple. |
| Memory (RAM) | 8GB or higher | 8GB or higher |
| Hard Drive | 100GB or higher | 100GB or higher |
| Antivirus Software | Required for campus students. Strongly recommended for online students. | Required for campus students. Strongly recommended for online students. |
| SNHU Purchase Programs | | |
| Internet/ Bandwidth | 5 Mbps Download, 1 Mbps Upload and less than 100 ms Latency | 5 Mbps Download, 1 Mbps Upload and less than 100 ms Latency |
Notes:
Laptop or desktop?  Whichever you choose depends on your personal preference and work style, though laptops tend to offer more flexibility.
Note:  Chromebooks (Chrome OS) and iPads (iOS) do not meet the minimum requirements for coursework at SNHU. These offer limited functionality and do not work with some course technologies. They are not acceptable as the only device you use for coursework. While these devices are convenient and may be used for some course functions, they cannot be your primary device. SNHU does, however, have an affordable laptop option that it recommends: Dell Latitude 3301 with Windows 10.
Office 365 Pro Plus is available free of charge to all SNHU students and faculty. The Office suite will remain free while you are a student at SNHU. Upon graduation you may convert to a paid subscription if you wish. Terms subject to change at Microsoft's discretion. Review system requirements for Microsoft 365 plans for business, education and government.
Antivirus software: Check with your ISP as they may offer antivirus software free of charge to subscribers.
Tuition & Fees
At SNHU, we're committed to making education more accessible, by making it more affordable.
Beyond low tuition rates, we help our students save through transfer credits, credit for prior learning, grants and scholarships, tuition assistance and more. U.S. service members, both full and part time, as well as the spouses of those on active duty are also eligible for a 25% tuition discount.
This certificate is not eligible for federal financial aid. Students seeking alternatives to federal financial aid can explore tuition assistance, grants and scholarships, as well as private loans. To learn more about private loans, visit our Funding Your Education with Student Loans page.
Online Graduate Programs
Per Course
Per Credit Hour
Annual Cost for 15 credits
Degree/Certificates
$1,911
$637
$9,555
Degree/Certificates
(U.S. service members, both full and part time, and the spouses of those on active duty)*
$1,410
$470
$7,050
Tuition rates are subject to change and are reviewed annually.
*Note: students receiving this rate are not eligible for additional discounts.
Additional Costs:
No Application Fee, Course Materials ($ varies by course). Foundational courses may be required based on your undergraduate course history, which may result in additional cost.
Frequently Asked Questions
Which certification is best for supply chain management?
The Bureau of Labor Statistics describes managers of the supply chain as logisticians. According to the BLS, most positions require a bachelor's degree.1 That said, a certificate can pair well with a degree to further qualify you for the area you want to work in.
SNHU offers a certificate in exactly that area.
Many of those who work in the field earn their degree in business, systems engineering or specifically supply chain management.1
SNHU has great foundational business programs with degrees in business administration, operations management and technical management.
Adding a certificate in supply chain management could be the added credential you need to get you where you want to go in your career.
What can I do with a supply chain management certificate?
As an operations and supply chain manager, you'll help create strategic operational plans for resources to be manufactured and/or transported. You'll also manage schedules to help ensure the work is done on time.
Also known as logisticians, you'd likely work in the logistical department of an organization, perhaps a shipping company, manufacturing facility or any business that frequently takes deliveries of products or resources. You could even work for the United States military and armed forces overseeing spending and efficiently moving materials to where they're needed.
Additionally, with this education, you could pursue a position as an inventory manager, focusing on keeping retail sites stocked properly by analyzing consumer trends. Virtually every industry benefits from operations and supply chain management.
In this role, you are also responsible for finding problems or inefficiencies in the workflow and creating solutions for them, all while balancing the cost for the company. You'll be in a powerful position to make sure everything is running smoothly or put forth changes that could drastically improve the whole organization.
Where can I learn supply chain management?
Formal education and credentials is a good place to start. According to the U.S. Bureau of Labor Statistics, entry-level education for this profession is a bachelor's degree.1
If you're looking to start your career in supply chain management, you can also build your skills through on-the-job training, master's-level degrees and specialized graduate certificates.
At Southern New Hampshire University, we offer several of these opportunities online. If you're looking to earn your master's degree, we offer an MBA in Operations and Supply Chain Management and an MS in Project Management and Operations.
SNHU also offers a Graduate Certificate in Operations & Supply Chain Management. This 6-course, master's-level program is a great opportunity for those who already have a bachelor's degree and want to hone their skills in supply chain management. This affordable program can be completed online in less than a year.
What degree do you need to be a supply chain manager?
Certificates in the industry are excellent credentials for your resume when seeking a job in operations and supply chain management. They pair well with many bachelor's degrees to help you get the job you want.
Some institutions offer a degree specifically in supply chain management, which would point you directly toward this position, but broader business programs could help prepare you for working with a team and in a variety of places. You'll be able to draw from knowledge across the business world to become more strategic, collaborative, and attentive to the needs of key stakeholders.
SNHU has programs like a bachelor's in operations management, a BS in Technical Management II, a bachelor's in information technologies with concentrations in project management and business management.
You may also opt for a bachelor's in business administration with many concentration options such as management information systems and project management. Any one of these could pair perfectly with a certificate in supply chain management and make your career possible.
Can you make a lot of money in supply chain?
The BLS reported that the median annual wage for supply chain managers, also called logisticians, was $77,030 in 2021.1 This is greater than the median wages of all occupations in the United States.
In particular, the managers working in the federal government earned about $88,710, those in manufacturing earned about $77,740, and in wholesale trade, the managers were reported to earn about $63,930.1
Is supply chain management hard to study?
With the right curriculum and support, you could learn anything. At SNHU, we're committed to making your education achievable by providing resources to help support you along the way. We also require no test scores, so even getting started is easier than you think.
To apply for the graduate certificate programs at SNHU, you must have a bachelor's degree or higher. This means you should already have the foundations for studying in higher education. Plus, the certificate programs have the benefit of being a smaller time commitment than a full degree program.
With the flexibility of learning online, you can pursue a certificate in operations and supply chain management without having to put your life on hold. You can earn a certificate while balancing a job, or add a certificate program while you're still in school. You can also simply choose to earn the certificate because you're interested and want to gain new skills.
If you need help with your coursework, you'll have academic advisors ready to help when you need it, an online writing center, tutoring services, technical support to ensure your online experience works well and an online accessibility center dedicated to bringing education to more people.
This certificate is accredited by the Accreditation Council for Business Schools and Programs (ACBSP). Student achievement data can be found on College Navigator.
Related Articles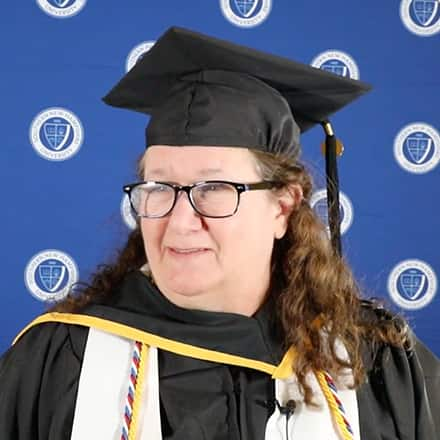 Pamela Judd earned an associate degree in business administration from SNHU while balancing work, kids — and 15 grandchildren. As the first person in her family to graduate with a college degree, she's hoping to serve as an inspiration to her family.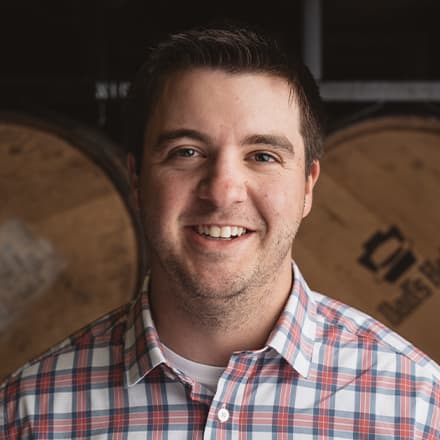 Stephen Hearn wanted more than his bachelor's degree. He wanted to become a Certified Public Accountant, so he looked for a "reputable" business school and found SNHU's master's in accounting program.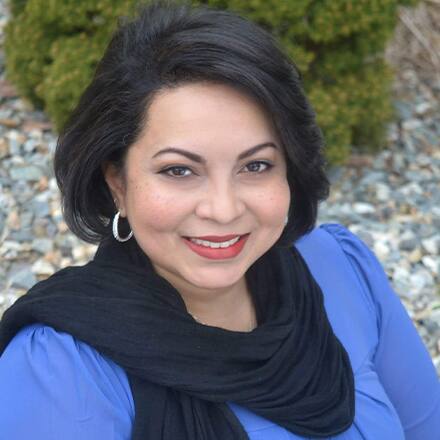 Katrina Jagroop-Gomes dropped out of school when she became a single mother at 23. She later earned her bachelor's degree, which she said, "opened a lot of doors for me." But she wasn't done. Now she has a Master of Business Administration from Southern New Hampshire University.
References
1Bureau of Labor Statistics, U.S. Department of Labor, Occupational Outlook Handbook, on the internet, at https://www.bls.gov/ooh/business-and-financial/logisticians.htm (viewed Nov. 4, 2022).
Cited projections may not reflect local and/or short-term economic or job conditions and do not guarantee actual job growth.