Learn Supply Chain Management Online
$320/credit (120 credits)
Transfer up to 90 credits
Apply your military experience as college credit
Program accredited by ACBSP
Prepare to take the CAPM®
Receive credit for prior learning
Online Logistics Degree Concentration Overview
Enhance your Bachelor of Science (BS) in Operations Management with a concentration in Logistics and Transportation at Southern New Hampshire University. This program is perfect for business-savvy professionals and military service members interested in essential operations and supply chain management strategies.
SNHU's online logistics degree program explores the complex processes essential to supply chain management, including moving and storing supplies, work-in-progress and finished goods. It also examines the steps necessary to integrate suppliers, factories, warehouses and stores so products can be distributed to customers in the right quantity, at the right time.
Courses in this program can also help prepare you to sit for 2 additional certification exams. These exams, available through the Association for Supply Chain Management (ASCM), are:
Certified in Logistics, Transportation & Distribution (CLTD)
Certified Supply Chain Professional (CSCP)
Each requires either 3 years of related business experience or a bachelor's degree in a related field.
Become a Certified Associate in Project Management (CAPM)®
Want to earn a certification that can help position you for success in the field? As part of SNHU's online operations management degree program, you can take QSO-345: Project Management for CAPM® Certification course, which can prepare you to take the Certified Associate in Project Management® exam offered by the Project Management Institute (PMI).
Receive Credit for Prior Learning
You've earned it. Now take advantage of it. If you have the following certifications, you may be eligible to waive certain courses, helping you save time and tuition.
Active Certified Associate in Project Management (CAPM)® Certification can be substituted for QSO-345: Project Management for CAPM® Certification
Six Sigma Green Belt Certification (with an exam score of 280 or above) can be substituted for QSO-360: Six Sigma Quality Management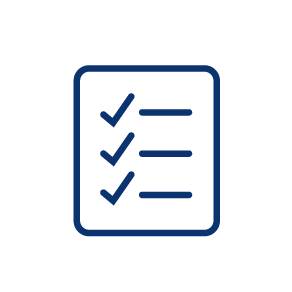 What You'll Learn
Operations management theory
Continuous improvement practices
Logistics theories and tools
Business sustainability factors
Operations management decision-making
Communication & problem solving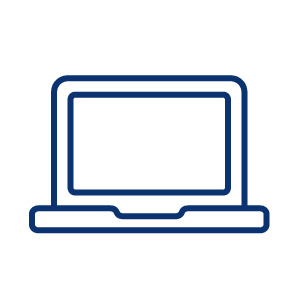 How You'll Learn
At SNHU, you'll get support from day 1 to graduation and beyond. And with no set class times, 24/7 access to the online classroom, and helpful learning resources along the way, you'll have everything you need to reach your goals.
Logistics & Supply Chain Management Career Outlook
Even in the face of more recent economic challenges, logistics and transportation has proven to be a viable industry.
"In response to increasing demand, transportation and logistics have become the forefront of the global economy," said Dr. Zuzana Buzzell, associate dean at SNHU. "The strategic transport of moving goods ensures that customers get the right goods at the right time. This is vital to national security. It helps facilitate national disaster response and maintain a stable economy."
Employers hiring for these positions seek professionals with a bachelor's degree and related work experience. Those with military logistics experience may also be positioned for success in the field.
Regardless, SNHU's specialized operations management degree will help position you for success in a number of dynamic industries. Whether you're managing daily processes of a manufacturing plant, overseeing the shipment of medical supplies or playing an integral role in food delivery for a fast-paced restaurant, you'll build skills that make a big impact.
Potential careers include:
Inventory Management
Warehouse Manager
Distribution Operations Manager
Purchasing Manager
Supply Chain Management
Operations Manager
Logistician
Customer Service Manager
Transportation
Freight Coordinator
Shipping/Receiving Manager
Traffic Manager
Manufacturing
Foreman
Quality control inspector
Project Manager
Job Growth and Salary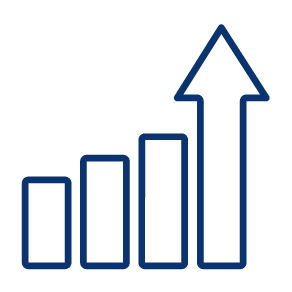 Job Growth
According to the U.S. Bureau of Labor Statistics, employment of logisticians – professionals who organize and coordinate an organization's supply chain – will grow 38% through 2031 (much faster than average).1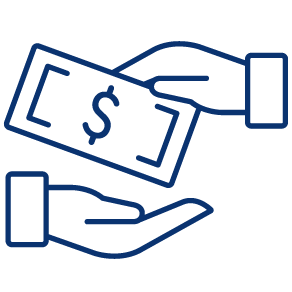 Salary
Logisticians reportedly earned a median annual wage of $77,030 in 2021. Additionally, transportation, storage and distribution managers earned a median annual salary of $105,580 in that same time period.1
Start Your Journey Toward an Online Logistics & Transportation Degree Concentration
Why SNHU for Your Logistics Degree Concentration
Flexible
With no set class meeting times, you can learn on your schedule and access online course materials 24/7.
Affordable
Take advantage of some of the lowest online tuition rates in the nation, plus financial aid for those who qualify. We also make it easy to transfer to SNHU by accepting up to 90 credits from your previous institution.
Respected
Founded in 1932, Southern New Hampshire University is a private, nonprofit institution with over 160,000 graduates across the country. SNHU is accredited by the New England Commission of Higher Education (NECHE), a regional accreditor, which advocates for institutional improvement and public assurance of quality.
Recently, SNHU has been nationally recognized for leading the way toward more innovative, affordable and achievable education:
"Most Innovative" regional university honors from U.S. News & World Report each year since 2015
A $1 million grant from Google.org to explore soft skills assessments for high-need youth
Recognition as a 2017 Digital Learning Innovator by the Online Learning Consortium
Network
At Southern New Hampshire University, you'll have access to a powerful network of more than 200,000 students, alumni and staff that can help support you long after graduation. Our instructors offer relevant, real-world expertise to help you understand and navigate the field. Plus, with our growing, nationwide alumni network, you'll have the potential to tap into a number of internship and career opportunities.
Part of our mission to expand access to quality higher education means removing the barriers that may stand between you and your degree. That's why you can apply at any time and get a decision within days of submitting all required materials.
Acceptance decisions are made on a rolling basis throughout the year for our 6 (8-week) undergraduate terms.
Simply work with an admission counselor, who can help you explore financial options, answer all your questions and walk you through the application process. Start by:
Completing a free undergraduate application
Providing previous institutions attended – so we can retrieve transcripts for you at no cost
Test scores are not required as part of your application.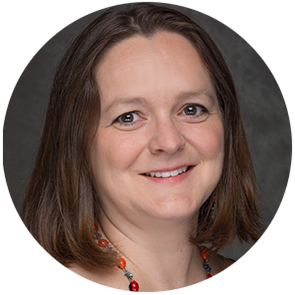 Gain Relevant, Career-focused Skills
Dr. Zuzana Buzzell, associate dean at SNHU
"SNHU's operations degree provides a solid foundation of knowledge for managing contemporary operations across diverse industries. The curriculum builds upon a business core, emphasizing communication, ethics and globalization."
Courses & Curriculum
The logistics and transportation concentration will help you focus on the effective management, delivery and storage of information or materials. This includes production and manufacturing processes.
Throughout the program, you'll gain fundamental business knowledge and learn how to apply it across global industries. Specifically, you'll explore areas including logistics management, reverse logistics, transportation management and integrated supply chain management.
Real-world application is a cornerstone of this specialized logistics and transportation degree program. You'll analyze business case studies, design and manage spreadsheets and use software and advanced tools to boost delivery consistency.
This bachelor's program culminates in a capstone experience, giving you the opportunity to apply what you've learned.
Curriculum Requirements & Resources
Business Core
Business programs require learners to complete the Business core program, which includes a variety of business-specific courses. This program focuses on 10 core competencies to prepare you for success wherever you go.
General Education
All bachelor's students are required to take general education classes. Through these foundation, exploration and integration courses, students learn to think critically, creatively and collaboratively, giving you the edge employers are looking for.
Technology Resources
We provide cloud-based virtual environments in some courses to give you access to the technology you need for your degree – and your career. Learn more about our virtual environments.
Earn Math Credits
Save time and tuition with our Pathways to Math Success assessments. Depending on your scores, you could earn up to 12 math credits – the equivalent of 4 courses – toward your degree for less than $50 per assessment. For additional information, or to register for a Pathways to Math Success assessment, contact your admission counselor or academic advisor today.
List of Courses
Courses May Include
BS in Operations Management Logistics and Transportation Online
QSO 320
Management Science through Spreadsheets
Apply management science techniques to analyze data to inform business decisions that align to strategic organizational objectives.
QSO 322
Logistics Management
This course provides an overview of the field of logistics including its nature, scope, and process, including logistics management functions and the interrelationships among strategic support and operational logistics. Students examine the logistics functions of business involved in the movement and storage of supplies, work-in-progress, and finished goods. Additionally, it explores the trade-offs between cost and service and the purchase and supply of raw materials.
QSO 325
Continuous Improvement Tools and Techniques
This course examines continuous improvement tools and techniques used in problem solving supporting sustainable operations. Topics include lean techniques, quality management, TQM, JIT, and product experimental design.
QSO 328
Sustainable Operations
This course focuses on manufacturing and service operations control and the importance of making operations decisions that support the long-term sustainability of organizations while meeting the needs of the customers. Students explore topics such as brand management, closed loop supply chains, competition, environmental management, safety and compliance, and social responsibility.
QSO 330
Supply Chain Management
This course focuses on effective supply chain strategies for companies that operate globally with emphasis on how to plan and integrate supply chain components into a coordinated system. Students are exposed to concepts and models important in supply chain planning with emphasis on key tradeoffs and phenomena. The course introduces and utilizes key tactics such as risk pooling and inventory placement, integrated planning and collaboration, and information sharing.
QSO 415
Trends in Operations Management
This course focuses on contemporary topics in operations management. Examples of topics that will be explored included assessing and managing disruptive change, agile project management, automation, innovation, and technology trends.
QSO 425
Reverse Logistics
This course provides students with an overview of today's best practices in reverse logistics. An application perspective is examined in manufacturing, retail and in the military. Students examine the nature, scope, practices, procedures, and processes of adding a reverse logistics operations center to a forward logistics supply chain.
QSO 450
Transportation Management
This course provides an overview of the transportation industry to include providers, users, and government agencies. It examines contemporary public policy issues, along with managerial strategies in transportation. Additional focus will be given to micro and macroeconomic issues in the transportation industry. Topics include the economic aspects of rail, water, air, ground, and other transport modes, inventory, and supply.
QSO 455
Integrated Supply Chain Management
This course examines key issues associated with the design and management of supply chains. Students examine modern supply chain management practices. Emphasis is placed on the exploration of how to integrate suppliers, factories, warehouses and stores so that products are distributed to customers in the right quantity and at the right time. A key topic area is the service logistics and distribution component of the supply chain.
QSO 489
Capstone in Operations Management
This capstone course is the culminating experience for the B.S. in Operations Management program. The aim of the capstone is to assess students' ability to synthesize and integrate the knowledge and skills they have developed throughout their coursework, rather than introducing new concepts. This course is structured to support student success in fulfilling program requirements.
Total Credits: 120
Minimum Hardware Requirements
| Component Type | PC (Windows OS) | Apple (Mac OS) |
| --- | --- | --- |
| Operating System | Currently supported operating system from Microsoft. | Currently supported operating system from Apple. |
| Memory (RAM) | 8GB or higher | 8GB or higher |
| Hard Drive | 100GB or higher | 100GB or higher |
| Antivirus Software | Required for campus students. Strongly recommended for online students. | Required for campus students. Strongly recommended for online students. |
| SNHU Purchase Programs | | |
| Internet/ Bandwidth | 5 Mbps Download, 1 Mbps Upload and less than 100 ms Latency | 5 Mbps Download, 1 Mbps Upload and less than 100 ms Latency |
Notes:
Laptop or desktop?  Whichever you choose depends on your personal preference and work style, though laptops tend to offer more flexibility.
Note:  Chromebooks (Chrome OS) and iPads (iOS) do not meet the minimum requirements for coursework at SNHU. These offer limited functionality and do not work with some course technologies. They are not acceptable as the only device you use for coursework. While these devices are convenient and may be used for some course functions, they cannot be your primary device. SNHU does, however, have an affordable laptop option that it recommends: Dell Latitude 3301 with Windows 10.
Office 365 Pro Plus is available free of charge to all SNHU students and faculty. The Office suite will remain free while you are a student at SNHU. Upon graduation you may convert to a paid subscription if you wish. Terms subject to change at Microsoft's discretion. Review system requirements for Microsoft 365 plans for business, education and government.
Antivirus software: Check with your ISP as they may offer antivirus software free of charge to subscribers.
University Accreditation
Southern New Hampshire University is a private, nonprofit institution accredited by the New England Commission of Higher Education (NECHE) as well as several other accrediting bodies.
The Certified Associate in Project Management (CAPM) is a registered mark of the Project Management Institute, Inc.
The PMI logo is a mark of the Project Management Institute, Inc.
Tuition & Fees
As a private, nonprofit university, we're committed to making college more accessible by making it more affordable. That's why we offer some of the lowest online tuition rates in the nation.
We also offer financial aid packages to those who qualify, plus a 30% tuition discount for U.S. service members, both full and part time, and the spouses of those on active duty.
| Online Undergraduate Programs | Per Course | Per Credit Hour | Annual Cost for 30 credits |
| --- | --- | --- | --- |
| Degree/Certificates | $960 | $320 | $9,600 |
| Degree/Certificates (U.S. service members, both full and part time, and the spouses of those on active duty)* | $675 | $225 | $6,750 |
Tuition Rates are subject to change and are reviewed annually. *Note: students receiving this rate are not eligible for additional discounts.
Additional Costs No Application Fee, $150 Graduation Fee, Course Materials ($ varies by course)
Frequently Asked Questions
What degree is best for logistics?
The real question is: Which logistics degree is best for you? Only you can decide.
If you're looking to break into a career in logistics, this online bachelor's program can be a great place to start. You'll gain critical knowledge about supply chain and operations management. Plus, you'll hone the skills you need to be a more effective leader – helping prepare you to make an impact across a number of different industries.
There are several other benefits to earning an online logistics degree at SNHU. Here are just a few of them:
Quality. Let's be honest – the quality of the program is what matters most in terms of future success. Our curriculum was created by subject-matter experts and is taught by professionals with industry experience. That means you'll have the opportunity to learn from instructors with insider knowledge and decades of wisdom to share. Plus, throughout your courses, you'll apply what you've learned using real-world scenarios, making the material more meaningful.
Flexibility. School can often feel like it's out of reach – especially if you're trying to balance work, family and other personal commitments. We're here to help. With no set class meeting times, you can learn on your schedule and access online course materials 24/7.
Cost. Ours are some of the lowest online tuition rates in the nation. Why? Because we're built for people, not for profit. We believe college can be more accessible when it starts being more affordable.
Transfer friendly. Have previous college experience, but never finished? Maybe you've earned your associate degree, but aren't sure what to do next? At SNHU, we accept up to 90 credits toward your bachelor's degree. Consider the fact that it takes 120 credits to complete your bachelor's program, and that could mean you're already 3/4 of the way to earning your degree. This means that your degree could be closer than you think.
Military friendly. Speaking of transfers, did we mention that military experience may also translate to college credits? Not only that, active-duty military and their spouses are eligible for up to 30% tuition discounts. You'll also have access to military-focused advisors and a dedicated military benefits team, so you can feel confident you'll make the most out of your military benefits as you pursue your bachelor's.
Do you need a degree to work in logistics?
As logistics and supply chains are highly complex, the U.S. Bureau of Labor Statistics notes that many employers seek logisticians with a bachelor's degree for entry-level positions.1 Some professionals may also seek certificate licensure to stand out in a competitive market, but this is not necessarily required.
According to Dr. Zuzana Buzzell, associate dean at SNHU, a logistics degree is critical to understand all the moving parts of a supply chain.
"Logistics and transportation managers are responsible for moving people, goods, and animals from one location to another by diverse transportation modes," Buzzell said. "They are tasked with operational decisions dealing with packaging, containerization, documentation, insurance, storage, regulations, freight damage, managing partners and risk mitigation."
Bachelor's programs like SNHU's logistics and transportation degree concentration explore in-depth principles and practices of logistics, transportation and supply chain management. With the addition of practical, experiential learning and a capstone project, graduates will have the knowledge and skills they need to make an impact in the real world.
"Our operations management degree with a concentration in logistics and transportation will not only help prepare you through its curriculum – it will provide you with the opportunity to build upon your critical thinking skills and analytic abilities that employers seek in this fast-paced field," Buzzell said.
While a logistics degree is often a minimum requirement for employers, those with previous experience in a logistical support role will have an edge in a competitive field. For this reason, dispatchers, clerks and people with previous military experience are highly valued by organizations looking to hire entry-level professionals.
How much do logisticians earn?
According to the U.S. Bureau of Labor Statistics, logisticians earned a median annual wage of $77,030 in 2021.1 By comparison, the national annual wage for all workers was $58,260 in the same year.1
These wages vary by industry. For example, in May 2020, logisticians working for the federal government earned a median annual wage of $88,710, the highest among top industries.1 Other top-earning roles were available in:1
Manufacturing
Management of companies and enterprises
Professional, scientific and technical services
Wholesale trade
In addition, job prospects in logistics appear to be growing much faster than the national average for all occupations in the coming years.1 Job growth will likely be caused by an increased need for educated professionals who can tackle highly complex supply and distribution systems, along with new opportunities to fill roles as workers retire.
What's the difference between logistics and transportation?
While these two terms may often be used interchangeably, logistics are actually a much broader piece of the supply chain. Transportation, by comparison, hones in specifically on the process of physically carrying goods from point A to point B.
The term "logistics" embodies all the processes that must happen between manufacturing a product to delivering it to the end user. This includes planning, implementation, managing procedures, storage and, of course, transportation.
All businesses rely on logistics to help them meet consumer needs. Take restaurants, for example. Because food is perishable, there is a constant stream of product and supplies moving in from partner distributors, like local farmers. Delivery of these goods needs to be timely and temperature controlled, which means a partnership with the right transportation company is critical. Finally, once the product is on site, it needs to be stored. A logistician must then consider inventory, asking questions like: What can we keep on site, how much of it and for how long?
As mentioned earlier, transportation is one piece of the logistics process. Specifically, it's the point in which goods are physically moved from the manufacturer to the consumer – whether it's by air, sea, land or even space. These are the processes that enable trade between two parties and are an absolutely crucial piece of the supply chain.
Explore more content like this article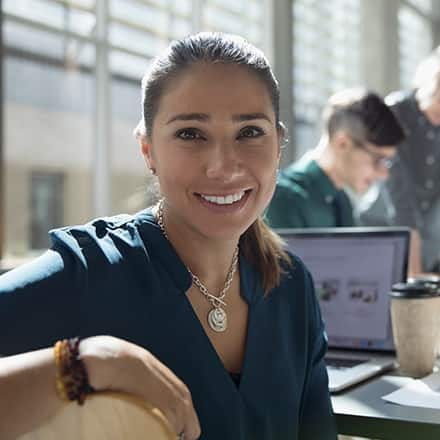 While many accounting degree holders find work as certified accountants and analysts, similar professions are also available across many industries. The analytical and critical thinking skills gained in an accounting program can help prepare you for more careers than you might think.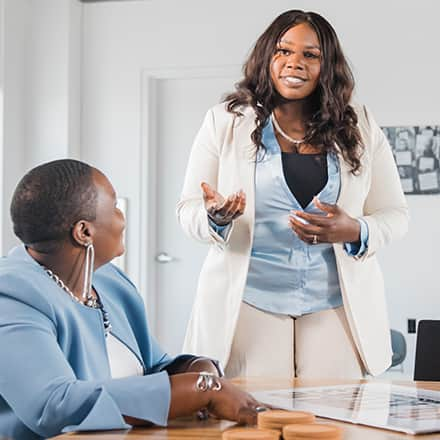 If you have worked for a bad leader, you likely already have the answer to why good leadership matters. Good leadership can make the difference between enjoying your job and tolerating your job. Here are 10 qualities of a good leader that can benefit teams and organizations.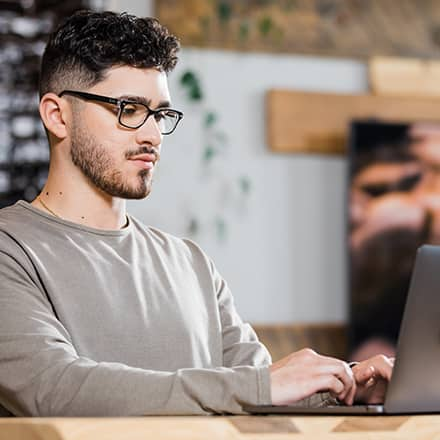 The fundamentals of digital marketing, or internet-based marketing efforts, refer to the guiding principles that can help lead your strategy and result in successful marketing campaigns. Digital marketing is all about sharing content with the aim of engaging and influencing potential customers.
References
Sources & Citations (1, 2)
1 Bureau of Labor Statistics, U.S. Department of Labor, Occupational Outlook Handbook, on the internet, at:
https://www.bls.gov/OOH/business-and-financial/logisticians.htm (viewed Oct. 27, 2022)
https://www.bls.gov/oes/current/oes113071.htm (viewed Oct. 27, 2022)
Cited projections may not reflect local and/or short-term economic or job conditions and do not guarantee actual job growth.
2 According to more than 9,200 SNHU online students in survey responses from the fall of 2019.