Instructional Design in Education: Through a Designer's Lens
Amidst the sweeping changes taking place in higher education and society alike, colleges and universities are faced with the challenge of developing a product that addresses the needs of our complex and volatile world. Our graduates must not only retain the learning derived from subject-specific coursework but also acquire professional skills that will allow them to succeed across diverse environments.
Rather than adhere to outdated conceptions of what constitutes higher education, our obligation as instructional designers is now to empower our learners with the skills that will enable them to be critical thinkers with an aptitude for flexibility and creative problem-solving.
This shift to skills-based education is in direct alignment with shifts in design practices at SNHU. In "6 Reasons Why Higher Education Needs to Be Disrupted," Tomas Chamorro-Premuzic and Becky Frankiewicz note that today's learners are seeking skills, not titles. We are learning increasingly through research that the most important thing college can teach you is how to remain adaptive and flexible. Chamorro-Premuzic and Frankiewicz maintain that college credentials are becoming less important to employers than new hires who exhibit the ability to learn new things and readily absorb change.
A Changing Lens for Instructional Designers in Higher Education
When striving to address the needs of our diverse body of learners, designers need to consider not only the learning goals to be attained but also opportunities for building professional skill sets that reflect the needs of a global labor market. In fact, within higher education, the language of these professional skills has played an increasingly important role in how courses are designed.
As universities look to enhance their best practices in instructional design and learning science, designers work to balance traditional subject knowledge with professional and technical skills for their learners. It is essential that we, as designers of learning, strive to remain cognizant of professional landscapes while balancing the significant foundational practices and learning associated with curricula.
In order to more closely align to this shift, instructional designers at SNHU have developed many design practices and principles to support reflective, authentic, scenario-based learning opportunities. To accomplish this, we use consumer feedback and data in conjunction with workforce data to create a product for our learners that results in future-ready candidates for the labor force.
Building Confidence by Design
What needs to remain paramount in this process, however, is the development of learner self-confidence and self-efficacy. Hope Perlman notes that success is dependent, in part, on the support we receive from others. As designers, we ask, how can we support our learners to achieve success in their pursuits? How should the changes they will undoubtedly face be reflected in their coursework? What does success look like in today's competitive landscape?
The process of transforming education to incorporate a skills-based curriculum is a delicate recipe that requires the use of high-level subject matter expertise in conjunction with strategic design practices that build upon learners' meta-cognition and self-reflection. Use of metacognitive strategies in course design helps learners develop an awareness of their strengths and weaknesses. Such levels of awareness and reflection of thinking and performance further contribute to higher rates of academic self-efficacy.
Simply stated, when learners believe in themselves, they are more likely to reach their goals. By helping to develop learners' confidence, we can, in turn, build their adaptability and flexibility to manage new tasks and skills presented to them in the workplace—and those skills, according to employers, are what set the best hires apart.
Preparing Students for the Workforce of Tomorrow
Universities have a huge role to play in preparing tomorrow's workforce, and at SNHU we are rising to that challenge with a variety of design strategies to provide both big and small rewards along the way.
Current design processes incorporate the practice of establishing "quick wins" and opportunities for small moments of authentic success, thus enhancing student perceptions of efficacy. This is perhaps best exemplified through our efforts to incorporate specific industry-recognized skills to complement traditional coursework. Using the Universal Design for Learning model, we offer learners flexibility in their engagement options while allowing equal opportunity for learner success. We work to engage our learners through workforce-relevant projects that require learners to plan, monitor and evaluate their work as they navigate their learning experiences and dive into critical thought around relevant and topical issues.
Simultaneously, we scaffold inclusive learning experiences in a manner that affords our learners early feedback from instructors while working to create transparent student-facing language that highlights the skills that learners are attaining while on their pathway through mastery of our competencies.
All these principles notwithstanding, it is important to keep in mind all the variables that impact learners and adjust expectations accordingly. After all, building a sense of one's competence and ability to thrive across various experiences doesn't occur overnight. With thousands and thousands of learners in our lens, the instructional designers at SNHU must not only be skilled and flexible in learning sciences and the psychology of learners; we must be attuned to the ever-evolving needs and expectations of a 21st century workforce.

Dr. Amanda Dolan is an instructional designer in the Learning Science and Assessment department and adjunct faculty in graduate education at Southern New Hampshire University. She strives to design authentic and academically rigorous learning experiences using data-driven practice, learning science and educational psychology. With equity and accessibility being at the forefront of her practice, Dolan continually seeks to research and incorporate meaningful ways to apply theory to practice while engaging learners.
Explore more content like this article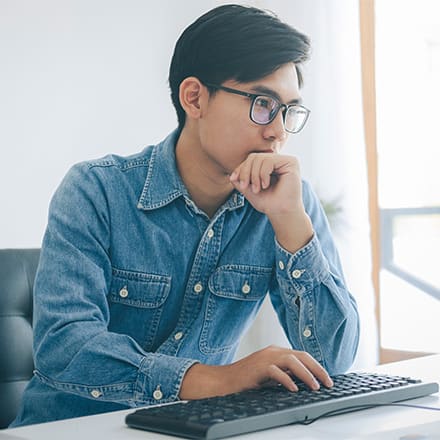 October 15, 2021
Generally taking only two years to complete, an associate degree provides foundational academic knowledge and technical expertise for a variety of career fields without the time and financial investment of a four-year degree.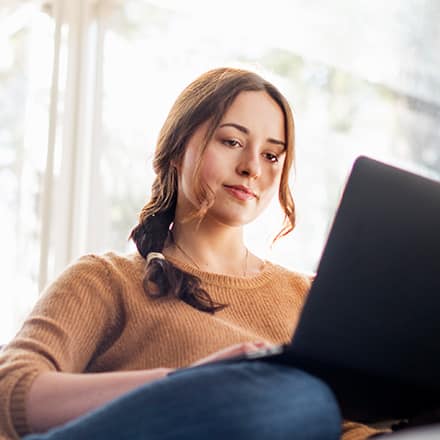 October 13, 2021
Choosing the right MA degree is a matter of your current accomplishments – academic and professional – and your goals for the future. Which MA degree is right for you will depend on your current career and where you want to go from here.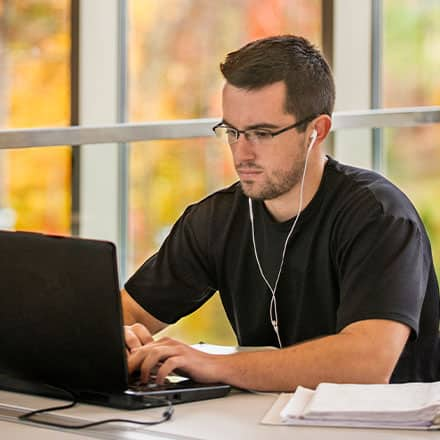 October 12, 2021
There's a clear benefit to getting an associate degree. Workers with an associate degree had median weekly earnings of $862, $132 more than people with a high school diploma alone, according to BLS.