Is an Associate Degree Worth It?
The benefits of earning an associate degree can include higher earning potential, better job security and opportunity, as well as advancement.
If you're considering advancing your education, you might wonder what degree best matches your plans for the future. You have specific skills, career goals and interests. That means there are a number of factors to consider in thinking about whether an associate degree is right for you.
So, how can you tell if it makes sense to pursue an associate degree online? Let's start with the basics.
How Many Credits is an Associate Degree?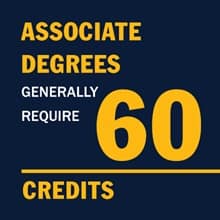 Associate degrees are considered 2-year degrees, though some students move faster or slower depending on what else is going on in their lives and how much time they want to devote to schoolwork. Generally, associate degrees require 60 credits of coursework, which translates to 20 college courses. That's half the academic requirements of a bachelor's degree as a Bachelor of Arts (BA) or Bachelor of Science (BS) is typically 120 credits during a 4 year period.
For the average U.S. worker, there's a clear benefit to getting a 2-year associate degree. According to the U.S Bureau of Labor Statistics (BLS), in 2020 workers with an associate degree had median weekly earnings of $938, compared with $781 for people with just a high school diploma. They were also more likely to be able to find a job.
What Can I Do with an Associate Degree?
Those who can best benefit from an associate degree tend to fall under two categories: those who are still exploring their options, and those who have a definite game plan and are ready to get started.
In the first group are people who know they want to continue their education beyond high school but aren't sure what education or career path they ultimately want to follow. "It allows students to dip their toes into the educational pool per se, and/or it allows someone to obtain a specific skill set in a shorter amount of time for less money than a BA," said Kelli Estepp, a career advisor at Southern New Hampshire University (SNHU).
If you're in this group, you may best benefit from an:
These are types of associate degrees that set a solid base for future education and career opportunities while allowing you to explore what interests you.
This process can be particularly beneficial if you want to pursue your education in a cost-effective way. An associate degree is about half the cost of a bachelor's degree, and, if you're transferring in other credits, it's even less. So, if you choose to go on to pursue a bachelor's degree, you may already be more than halfway there.
At the same time, if you end up stopping or pausing your educational career after finishing the 2-year degree, it will provide benefits that you wouldn't get if you entered a bachelor's program and then took a break halfway through earning your degree. According to the BLS, people with associate degrees have better prospects for employment and earnings than those who have taken some college courses but haven't received a degree.
If you didn't do quite as well in high school as you now realize you could have, an associate degree program is a great starting point. Courses within a two-year program can fill gaps in your education and give you a chance to raise your GPA before applying to a competitive bachelor's program.
Getting Good Jobs with an Associate Degree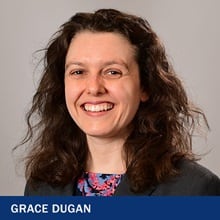 In the second group of students well-suited for an associate degree are those who have already begun their career and know what they need to advance – or who just have a very clear vision of their future.
"An associate degree can be a faster, cheaper and more specific kind of education than a bachelor's degree," said Grace Dugan, a military career advisor at SNHU. "An associate degree can have very specific utility, so it is important to make sure it is an appropriate credential for the kind of job you want."
Estepp said there are plenty of fields looking for employees with an associate degree, like a dental hygienist, radiation therapist or web developer. Jobs may be easier to find with the extra two years of education, and it may be easier to move up the career ladders in these industries.
"An associate degree helps best with advancement in a current field, and you would like the opportunity to show that you are committed to that field and ready to grow to the next level," said Dugan.
What's the Best 2-Year Degree?
Just as with any kind of degree, the financial benefit of earning an associate degree depends on what you choose to study. For example, according to compensation analysis firm PayScale, workers who majored in information technology earn a median early-career salary of $44,400, and that rises to $70,700 in their mid-careers. Associate degrees in fields like accounting, business administration and fashion merchandising also lead to entry-level jobs paying more than $30,000 with significant growth opportunities.
In many cases, an associate degree can do double duty, demonstrating skills to an employer while also offering a stepping stone to a bachelor's degree.
Of course, college isn't just about increasing your earnings potential. It's also about satisfying your curiosity, becoming a more well-rounded person and developing expertise in an area you care about.
Whatever your chosen field is, there are steps you can take before, during and after earning an associate degree that can help you reach your goals:
Before enrolling: Do your research. It's easy to find the requirements for jobs in your industry on the government website BLS or job-listing sites like Glassdoor. These websites can give you a better sense of what the requirements are and the salary you can expect.
During your time in college: Get experience. Many associate degree programs require that students complete internships, but, even if they don't, they are a great way to gain experience and build your network. If you are already working in your field of study it is a great way to build on skill sets. "If you work at an IT Help Desk, gaining an associate degree in IT could help you obtain a credential that could offer you some internal job growth," said Dugan.
After earning your degree: Build your brand. It is important to show your learned skills like teamwork, creativity and written and verbal skills. Depending on your field, an associate degree may let you meet the minimum requirement for many jobs, but actually landing a good spot on your career ladder of choice takes more than that. With an associate degree in hand, you may also want to consider advancing to the next college degree level.
So, is an associate degree worth it? With the earnings and opportunities it offers and the relatively small commitment of time and money it demands, the answer for many students is a definite yes.
Alexa Gustavsen '21 is a writer at Southern New Hampshire University. Connect with her on LinkedIn.
Explore more content like this article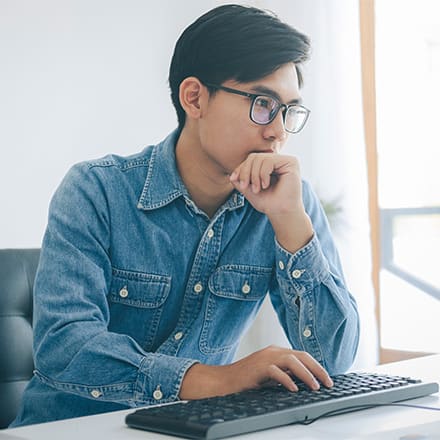 October 15, 2021
Generally taking only two years to complete, an associate degree provides foundational academic knowledge and technical expertise for a variety of career fields without the time and financial investment of a four-year degree.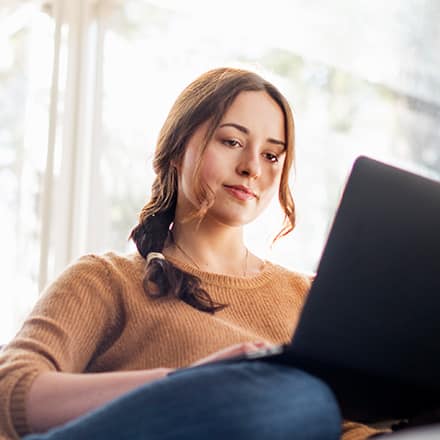 October 13, 2021
Choosing the right MA degree is a matter of your current accomplishments – academic and professional – and your goals for the future. Which MA degree is right for you will depend on your current career and where you want to go from here.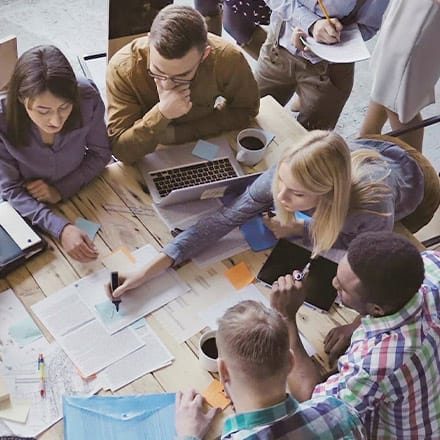 October 01, 2021
Critical thinking is a vital skill, yet it's often neglected. Starting with a clear definition of critical thinking allows us to identify the associated skills that we want to imbue in our students and ourselves.