#Neurominute – Neuro-Education and Gen Z
Neuro-education is an emerging field of study linking research and practice in the fields of neuroscience, neuroanatomy, and cognitive sciences to inform educational practices. To paraphrase Dr. Mariale Hardiman, of Johns Hopkins University and author of "The Brain-Targeted Teaching Model," research tells us neuro-education practices help educators focus on how students learn rather than merely what they learn. While all learning is brain-based, all teaching is not. Neuro-education includes brain targeted teaching practices and instructional design for learners from pre-k to young adults, referred to as Generation Z (Gen Z). While studying for my doctorate in education, I became interested in neuro-education, in particular, how stress affects learner success in harming or promoting neuroplasticity, the strengthening of cells, and neurogenesis, the building of new cells. Research led me to Dr. Hardiman's model and ways that model may support Gen Z learners in a college environment. Brain-based teaching strategies are effective tools for educators regardless of the learning platform: traditional classroom, online, hybrid or other modality.
After recovering from a severe brain hemorrhage, Harvard University-trained neuroanatomist Dr. Jill Bolte Taylor wrote in "My Stroke of Insight," "Although many of us may think of ourselves as thinking creatures that feel, biologically we are feeling creatures that think." Dr. Bolte Taylor's 2008 TED talk is the first such presentation to go viral through the internet. When we design experiences for learners as feeling beings that think, and associate learning with positive emotional connections, teaching becomes "brain targeted" and fosters long-term potentiation or LTP. LTP is the strengthening of learning and memory in neural connections known as synaptic plasticity and is a positive biological outcome of successful teaching strategies. To paraphrase Dr. Marian Diamond of the University of California, Berkley, if we are going to keep our anatomy for the rest of our lives, we should know what we are working with. This same thought process may apply with educators and students. Educators should know who and what we teach. We are not just teaching accounting – we are strengthening and growing brain cells in feeling, developing beings like Gen Z learners.
Defining Gen Z
The October 2018 American Psychological Association (APA) annual Stress in America™ survey, conducted with The Harris Poll, provides important insights for educators regarding members of Gen Z. The survey defined Gen Z as young American adults from ages 15 to 21. Related studies list Gen Z from ages 15 to 22 in 2019, including a report from Michael Dimock, President of the Pew Research Center, on where Millennials end and Gen Z begins. Dimock offers this definition: "Anyone born between 1981 and 1996 (ages 23 to 38 in 2019) is considered a Millennial, and anyone born from 1997 onward is part of a new generation." Other names that surfaced from Google Trend data are Generation Z, iGeneration, and Post-Millennials.
The APA report offers telling statistics about Gen Z's emotional status and implications for education practices. Firstly, stress appears to also "define" this generation as individuals most likely to report, and seek professional help for, mental health and stress-related illness:
91% of Gen Z's (18-21 yo) state they experienced at least one physical or emotional symptom of stress in the past month compared to 74% of all adults.
74% of Gen Z's experience stress at least sometime during the day when considering the possibility of an "incident" at school. Three of four Gen Z's report mass shootings on campus as a "significant source of stress." And 69% report "considering the nation's future" causes them "significant" stress, an increase of 6% in just one year.
Secondly, Gen Z's are more likely to report they are diagnosed with an anxiety disorder (18%) and more likely than all generations to report a diagnosis of depression (23%). While Gen Xers (15%), Millennials (14%) and Boomers (12%) report a diagnosis of depression in similar percentages, only 4% of older adults say the same. America's youngest adults are the most likely of all generations to report poor mental health, stress, detachment and loneliness. Research also displays that Gen Z is our most diverse group, best-educated and most focused on attending college. Research from many sources, including the Pew Research Center, implies that Gen Z requires more dedicated emotional support systems in college environments, perhaps more than any other generation historically.
Neuroanatomy and Gen Z
A number of studies display the effect of stress on learning and cognition, particularly upon the evolutionary "rock-star" of the brain, the pre-frontal cortex (PFC). Research is uncovering how Gen Z's prolific use of backlit screens and social media affects the architecture and performance of their PFCs. The PFC is located in the frontal lobe directly behind our forehead. The PFC is the last and most evolved feature of our brains. Humans are the only known creatures to possess this structure. The PFC controls executive functions like decision-making, time management and self-control. The PFC and surrounding cortical areas control "working memory" or "scratch-pad memory." The PFC is the part of our brain that helps us "think" about ourselves. No other creatures appear to perform this task. The PFC makes us human.
The PFC is also highly susceptible to the detrimental effects of stress. The two factors of anxiety and depression reported in Gen Z studies greatly impact concentration, learning and retention of information. A study from Yale University reports that stress-signaling pathways impair learning, causing a loss of prefrontal cognitive abilities and detrimental architectural changes to prefrontal cortical functions. Chronic stress, as reported by Gen Z, hinders the ability of the brain to connect past knowledge to current information, to make good decisions around study and work habits, and to use new information to help regulate thought, behavior and emotion. While stressful events, such as exams, papers, grading and deadlines, are common in education for students and professors, prolonged stress, perceived and reported by Gen Z, has a critical impact on learning and memory processes that are central to educational systems. For more information, see this excellent article in Nature titled "Learning and Memory Under Stress: Implications for the Classroom," by Suzanne Vogel and Lars Schwab.
In summary, stress is affecting the capacity of a significant number of high school and college-age students right now. We need to develop additional and different support systems, including learning design and teaching strategies, to help this generation of learners. This point leads to the Brain-Targeted Teaching® Model strategies mentioned earlier, based on the work of Dr. Hardiman.
Education and Gen Z
Dr. Hardiman is an experienced K-12 school superintendent, college professor, dean and current director of the Johns Hopkins University Neuro-Education Initiative. Her passion for how neuroscience and education intersect is the research behind the following six strategies of the Brain-Targeted Teaching® Model:
Positive emotional climate and emotional connection to content promote learning.
Physical environment engages attention.
Big picture concepts provide schema and enhance conceptual development.
Mastery of skills, content and concepts through repeated rehearsals and elaboration; arts integration as a strategy.
Application through creative problem-solving in real-world contexts.
Evaluation as a way to reinforce learning.
The next Academically Speaking #Neurominute blog will apply these strategies to the Gen Z learning experience. I leave you with this statistic — a recent Harris Poll stated 78% of Gen Z high school students, and 80% of college learners, rank their teachers and professors as the most important "influencers" in their personal development — ahead of their parents, friends and peers. Educators have a significant opportunity to affect how and what Gen Z learns.
Dr. Mark F. Hobson is senior associate dean of Business Programs at Southern New Hampshire University and has 25 years' business administration experience in private industry, education and public administration. He holds advanced degrees in business and education, a doctorate in business administration, and is pursuing a doctorate in higher education administration.
Explore more content like this article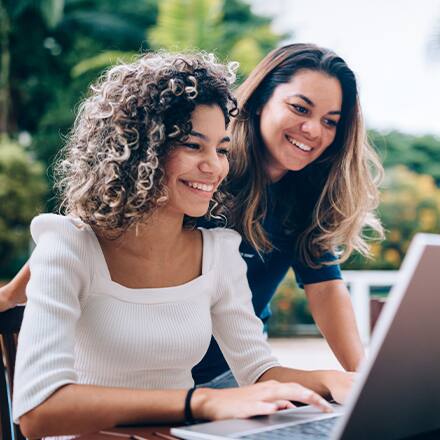 The Common Application is an online college application tool that lets you apply to more than 1,000 participating universities in the United States and abroad, including Southern New Hampshire University.  Convenient and easy-to-use, the app can help you save time and money.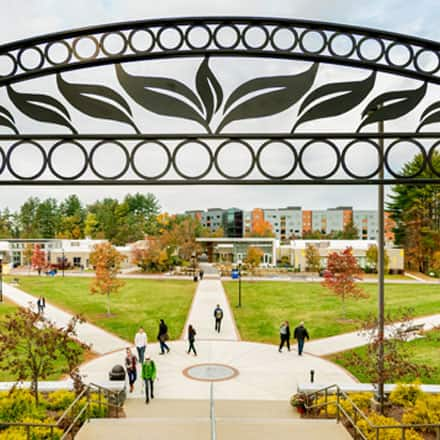 Participants earn master's degree in Secondary Education, NH licensure at affordable rate through grant program
A scholarly source is a reputable work created by scholars with advanced degrees in that field. Scholarly sources use various types of research, such as survey results and data, while often going through a peer-review process to ensure that other scholars verify the findings.
About Southern New Hampshire University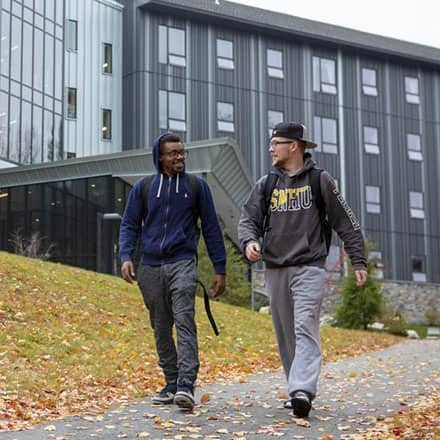 SNHU is a nonprofit, accredited university with a mission to make high-quality education more accessible and affordable for everyone.
Founded in 1932, and online since 1995, we've helped countless students reach their goals with flexible, career-focused programs. Our 300-acre campus in Manchester, NH is home to over 3,000 students, and we serve over 135,000 students online. Visit our about SNHU page to learn more about our mission, accreditations, leadership team, national recognitions and awards.