Health Professions Clinical Faculty Darla Branda: A Faculty Q&A
After spending four years in the military, Darla Branda earned her degree and began working in health information management. Later, she joined the faculty at Southern New Hampshire University, and recently we asked her to share her thoughts about teaching, the importance of education and more as part of SNHU's Faculty Spotlight series.
Tell us a little bit about your professional background.
My career began in the United States Air Force, where I served as a radar operator stateside and internationally. Since my military job required frequent relocations and travel, it took me over six years to complete my first undergraduate degree. After completing my four-year service commitment, I completed a second degree in (Health Information Management) and became a credentialed Registered Health Information Administrator in 1991.
I began my career as a medical coder at a level-one trauma facility. While at the medical center, I transitioned to several positions in management and quality improvement. In my management position, I was responsible for chart analysis and emergency department coding, and collecting and reporting hospital statistics at the organizational and state levels. I also managed the data collection efforts for physician research. Once I completed my master's degree in education, I became a HIM educator and had been teaching for over 20 years. I have also worked as a consultant providing auditing and coding services to a variety of hospitals.
What led you to academics, and in particular, SNHU?
During my graduate program, I had the opportunity to do a college teaching internship. I had hoped to become a college-level instructor someday, and the internship validated that (it was) my passion. My colleague, Lynn Ward, led me to SNHU. Lynn was hired about a year before me and had so many positive things to say about the university. Once I heard about all of the amazing initiatives and support for students and faculty, I wanted to be a part of the mission.
What drew you to this field of study? What keeps you excited about it?
Honestly, it was the occupational outlook forecast. Before choosing a major, I researched many majors to determine which professions would have jobs available in the future. Once I enrolled in the HIM program, I found that the detail-oriented nature of the field aligned well with my skills. HIM is continuously evolving, so we are always learning new concepts and improving processes.
What do you find rewarding in your position as full-time faculty?
I may have the best job! I love interacting with my students, especially when they are brand-new to the program or just about to graduate. There is tremendous satisfaction in knowing that I am serving in some capacity to help the students accomplish their goals. Also, I enjoy mentoring and coaching the HIM faculty on teaching tips and strategies to strengthen their success.
Can you think of a particularly impactful or eye-opening moment as a faculty member?
Yes! I have experienced many impactful moments, but one stands out among the others. Last year, a student was struggling in my class. I reached out often, and one point she shared that her courses at SNHU were the only thing positive in her life. She had many struggles at work and home, leaving her feeling defeated most of the time. It was the support she received at SNHU that bolstered her confidence and instilled hope in her future.
What advice do you have for students interested in pursuing their HIM degree? How can people stand out in this field?
Completing the HIM degree requires hard work and discipline. Students can stand out by clearly communicating their skills to potential employers. Our students can showcase their skills learned in class on managing health information, working in the electronic health record simulator, and interning at healthcare agencies during their professional practice experience on an e-portfolio and resume.
What, if anything, did you not expect from your career path?
The variety and abundance of opportunities! HIM professionals work in many settings and serve in a multitude of roles.
What do most people not understand about working in the HIM field?
Everything! Even folks that work in healthcare do not always understand what we do. HIM intersects with business, health science and technology. We wear many hats and provide a wide range of services to patients, providers, and other stakeholders.
How have you found ways to effectively connect with students online?
Definitely! I have found students respond well to video announcements and feedback, and this has strengthened our connection. The discussion boards also provide a way to connect weekly. Also, our program recently launched a student association, the Health Information Management Student Association (HIMSA). The purpose of HIMSA is to help students connect and engage on a deeper level with peers, faculty, and HIM professionals. I serve as the co-advisor to HIMSA. We host monthly meetings and events.
What do you enjoy doing when you're not working?
Traveling! My family and I love to travel to places where we explore the area by hiking or biking. I've been fortunate to have been to 45 states and 7 countries. We are hoping to travel to South America in the next few years to see my husband's birthplace in Buenos Aires, Argentina.
What is one (or two) books every student in the HIM program should read?
Health Information Management: Concepts, Principles, and Practice (Oachs, P., & Watters, A., Eds.), which is considered the HIM bible.
Why is education important to society as well as to you personally?
Education is important to society because it extends our thinking beyond ourselves and opens doors of opportunity that otherwise may not exist. For me, personally, education has played a pivotal role in my career. I am from a rural coal-mining town in the Midwest, where "careers" are scarce. Having a well-rounded learning experience in the health sciences and education has opened up unbelievable opportunities for me to strengthen my skills and contribute to organizations in meaningful ways.
Joe Cote is a staff writer at Southern New Hampshire University. Follow him on Twitter @JoeCo2323.
Explore more content like this article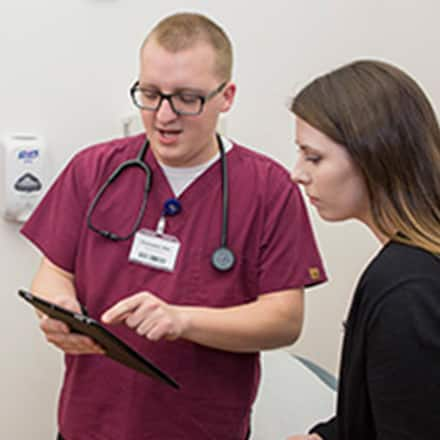 October 14, 2021
So many career paths can leave new and seasoned nurses alike wondering which specialty is right for them. To help, we've compiled a list of the 16 types of nurses employers are looking to hire, including information on salary, growth potential and required nursing degrees.
October 05, 2021
Both the nursing profession and some employers are calling on registered nurses (RNs) to obtain a Bachelor of Science in Nursing (BSN) to improve safety and help prepare for future healthcare challenges.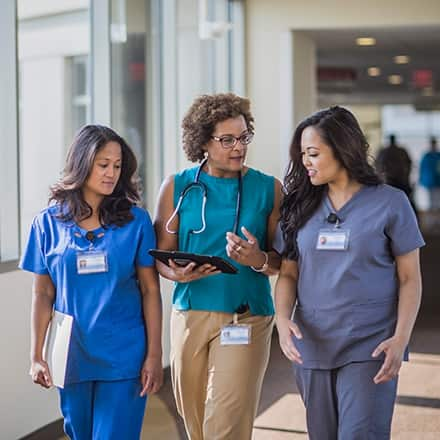 September 30, 2021
While nursing has always been a respected career, many people don't know that there are actually several different levels of nursing degrees and many different specialties available.